Salad "Gourmet" will appeal to lovers of an unusual combination of flavors. The crunchy components of the salad – walnuts and lettuce leaves are perfectly combined with sweet figs and tender feta cheese. The salad is dressed with a duet of lemon juice and pine nut oil. And bright pink peppercorns serve not only as a wonderful decoration for the dish, but also give the salad additional flavor notes.
Ingredients:
Fresh figs – 9 -10 pcs.
Walnut kernel – ½ tbsp.
Feta cheese – 100 g.
Lettuce leaf – 12 pcs.
Pine nut oil – 3 tbsp. l.
Lemon is half.
Pink pepper – to taste.
Salt – optional.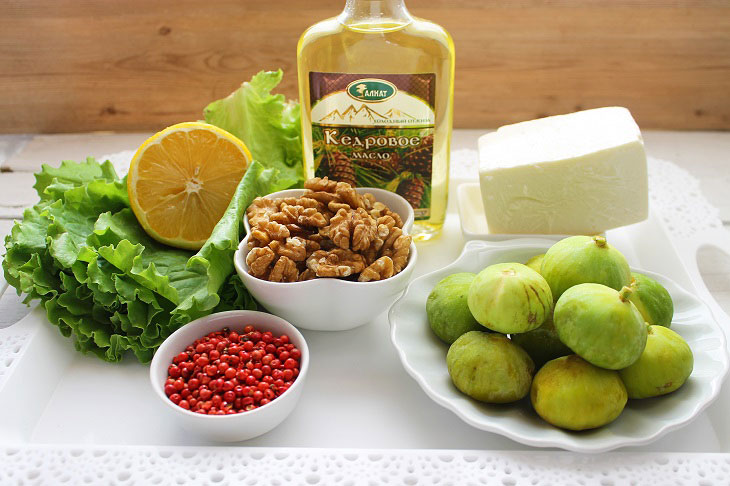 How to cook:
1. Put the walnut kernels in a dry frying pan and fry over low heat, stirring, until blush and a characteristic smell appears. This will take you 8-10 minutes. Then cool.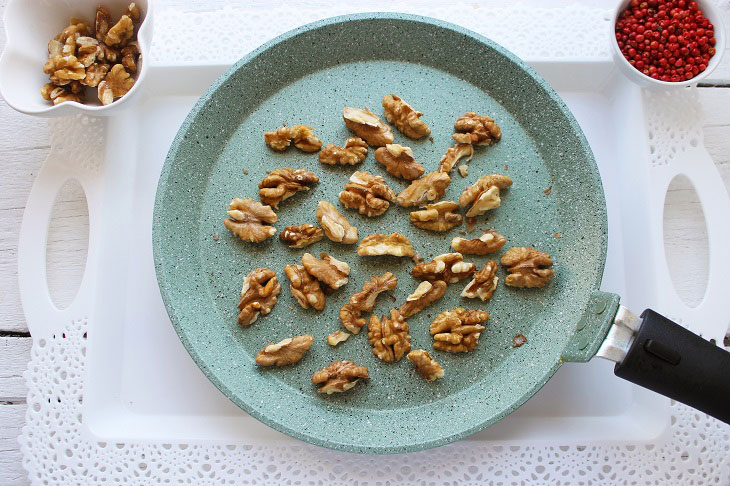 2. Wash the figs and cut each fruit into halves or quarters.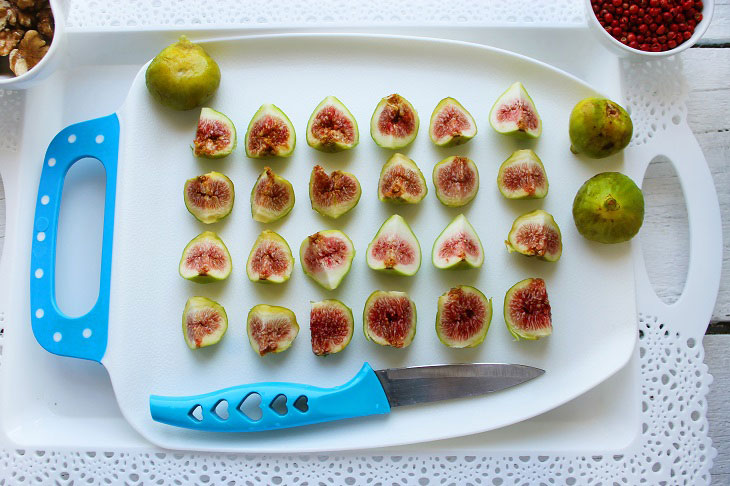 3. Rinse the lettuce leaves, dry them, tear them into large pieces with your hands and put them in a salad bowl.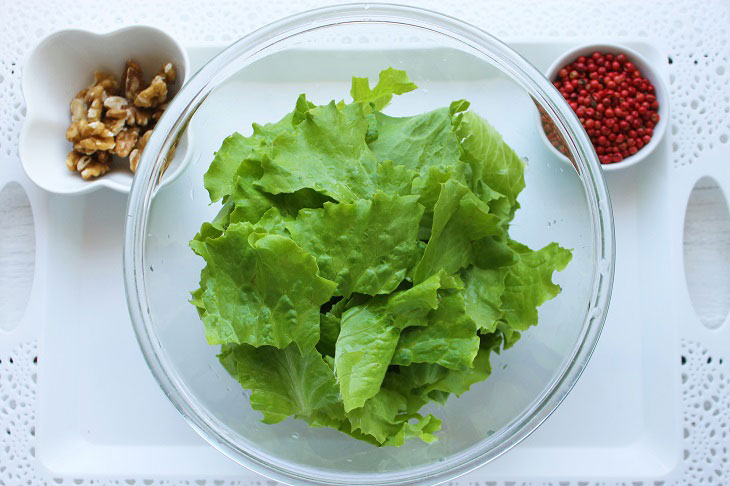 4. Add pine nut oil mixed with a tablespoon of freshly squeezed lemon juice and mix well.
You can replace cedar oil with the same amount of walnut oil. However, if you don't have either, you can use olive oil. You can replace lemon with lime. The taste of the salad will be slightly different.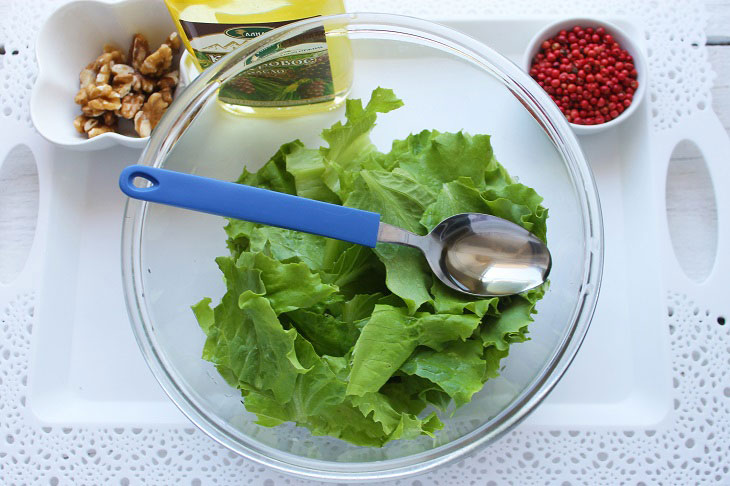 5. Pour the figs into the salad bowl.
To prepare a salad, choose figs that are ripe, but not overripe. The color of the fruits does not matter, but green fruits are juicier than purple ones.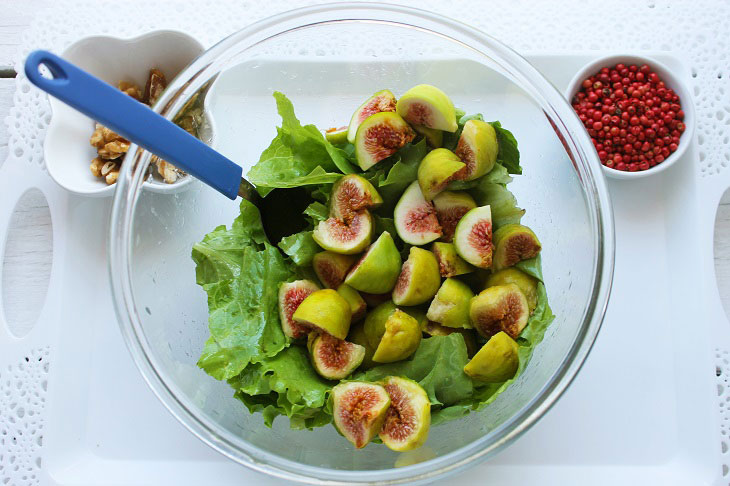 6. Add walnuts.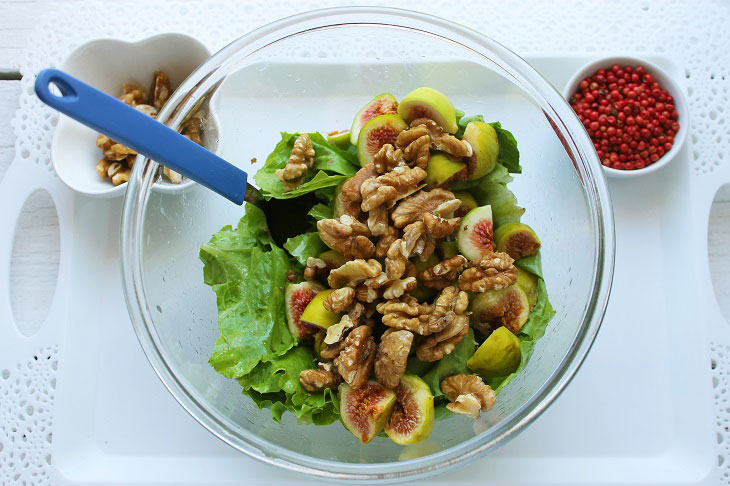 7. Cut the feta into cubes with a side of about 1 centimeter.
Cut the feta with a sharp knife with a very thin blade dipped in cold water. You can also cut the cheese with a special thread.
Pour over the rest of the ingredients. Mix very gently. Taste and season with salt if you like.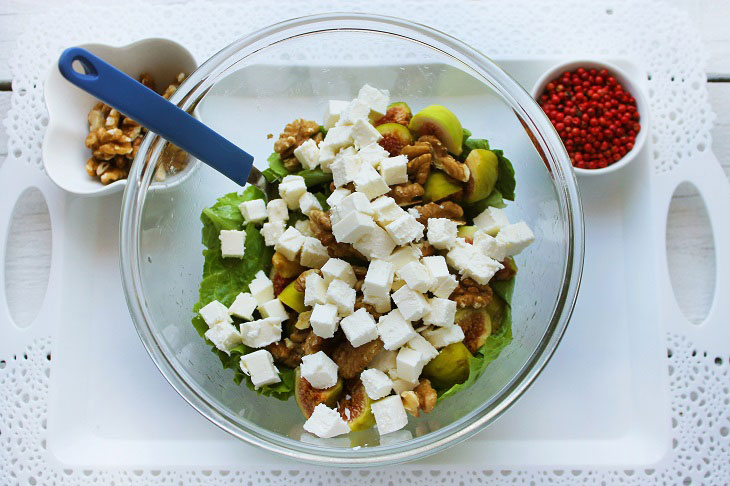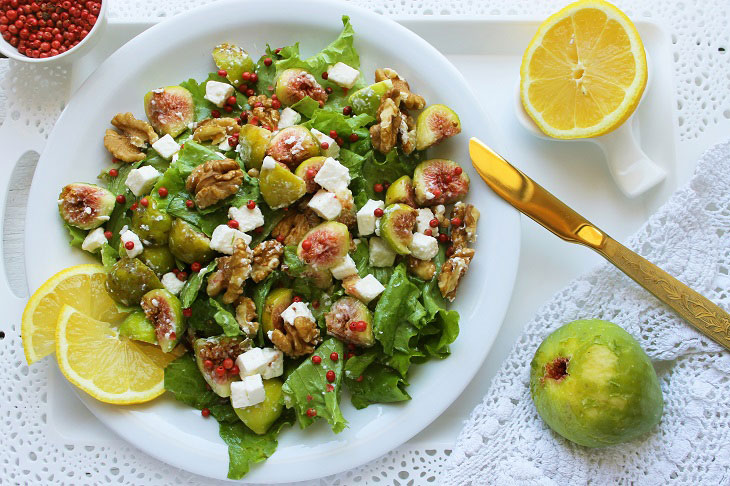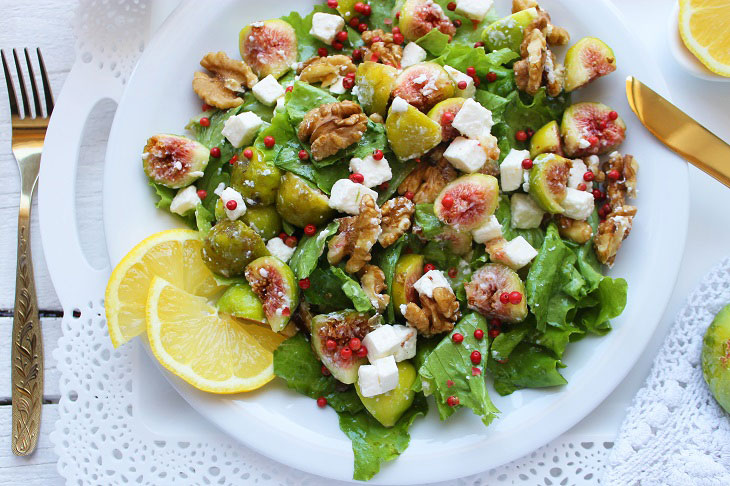 Bon appetit!