Salad "Green" has such a juicy name because it is based on exclusively green ingredients – young zucchini, young cabbage, spicy green onion and fragrant mint. Dressing is a duet of sunflower oil and lemon juice. And the classic seasonings are used – freshly ground black pepper, salt and sugar.
If desired, you can add green salad with parsley leaves and dill sprigs. The taste of the salad will only benefit from this.
However, you can use mature vegetables such as cabbage and zucchini to prepare the salad. But, in this case, it is advisable to peel the zucchini from the rough peel, and only then cut into strips.
Ingredients:
Young cabbage – 200 g.
Young zucchini – 250 g.
Green onions – 2 pcs.
Mint – 2 sprigs.
Lemon – 1 pc.
Sunflower oil – 2 tbsp. l.
Freshly ground black pepper – to taste.
Salt – to taste.
Sugar – 0.5 tsp.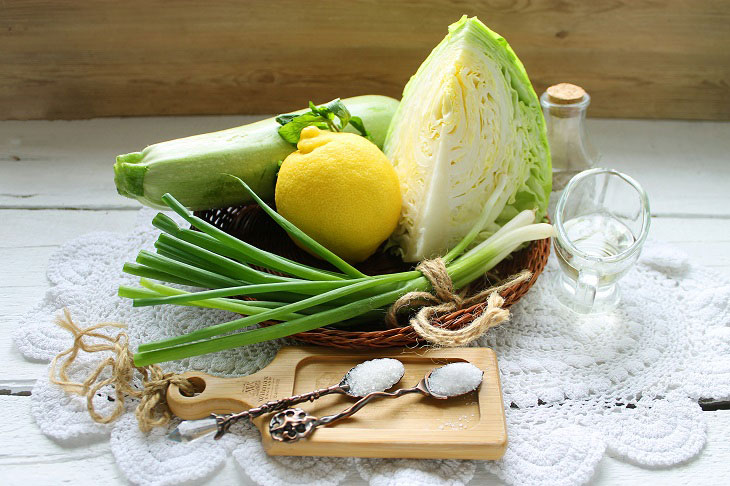 Cooking time: 30 minutes. Servings Per Container: 2.
How to cook:
1. Wash the zucchini, cut off the stem. Cut into small strips.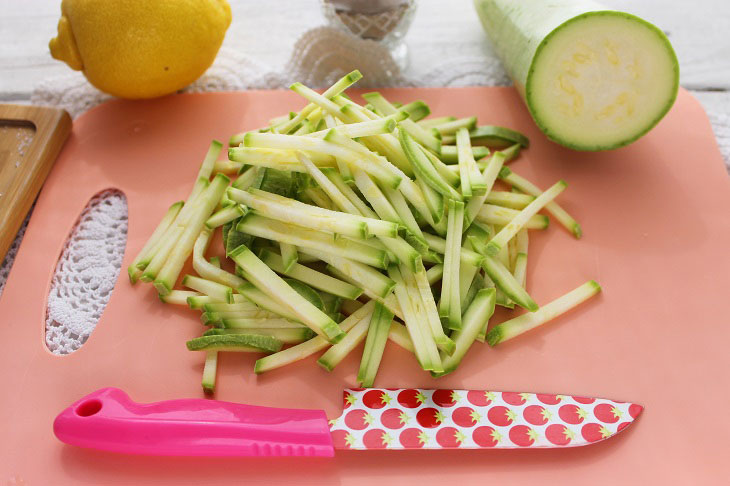 2. Put the straws from the zucchini into a bowl. Salt a little, stir and leave for 15 minutes. Drain any juice that comes out of the zucchini.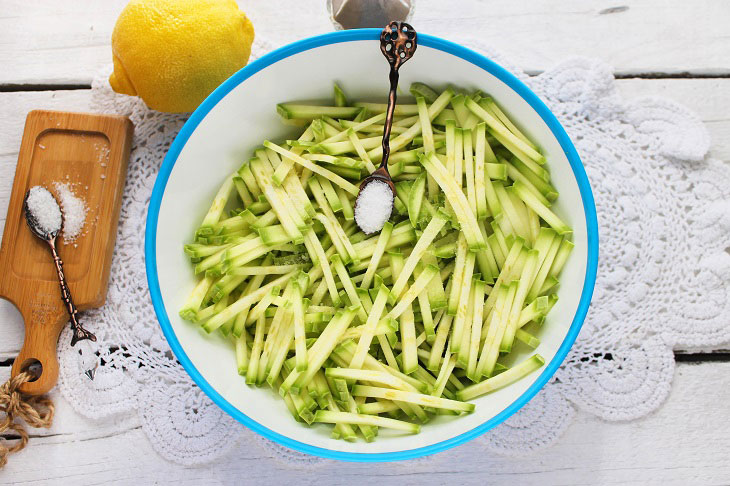 3. Chop the cabbage into thin strips.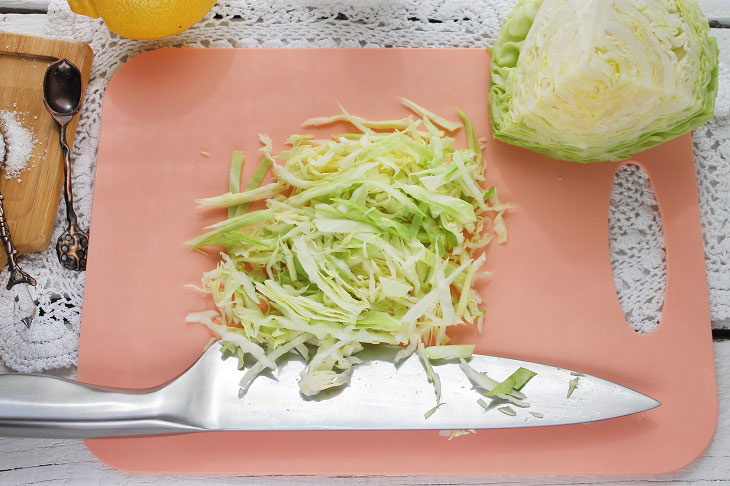 4. Put the cabbage in a salad bowl, add sugar and salt to taste. Stir. Remember the cabbage a little with your hands.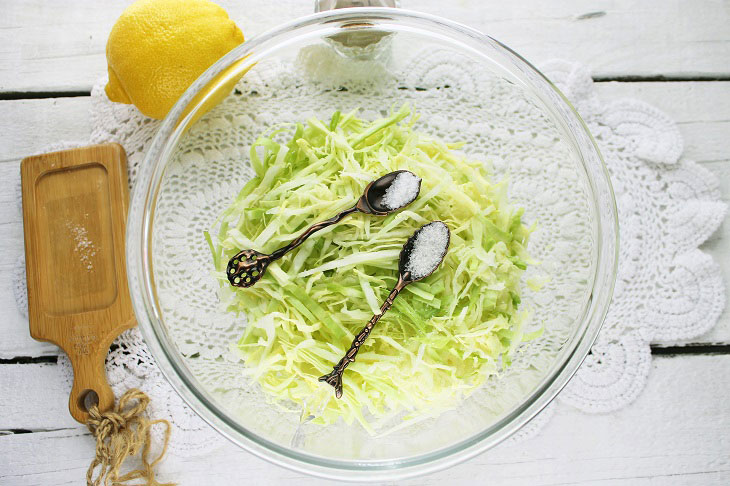 5. Put zucchini in a salad bowl with cabbage. Rinse green onions and mint sprigs. Cut onion feathers into rings. Remove the leaves from the mint sprigs and finely chop them. Also put in a salad bowl.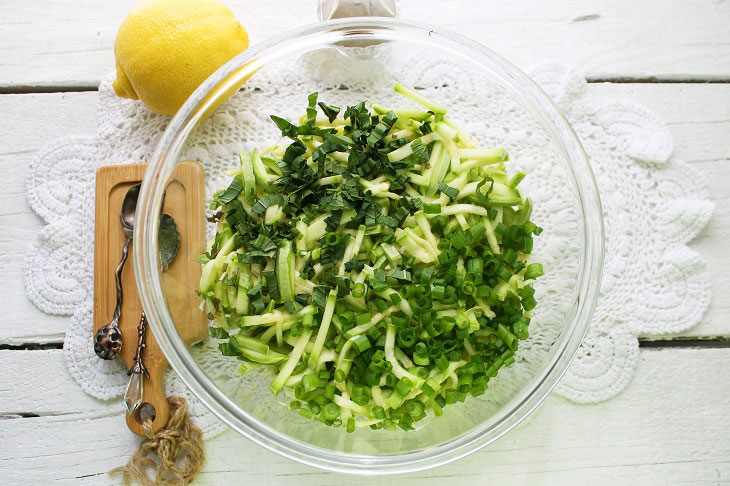 6. Wash the lemon thoroughly, preferably with hot water.
Hot water will wash away the unhealthy wax coating from the citrus.
Squeeze 2 tablespoons of juice from one half of a lemon into a bowl.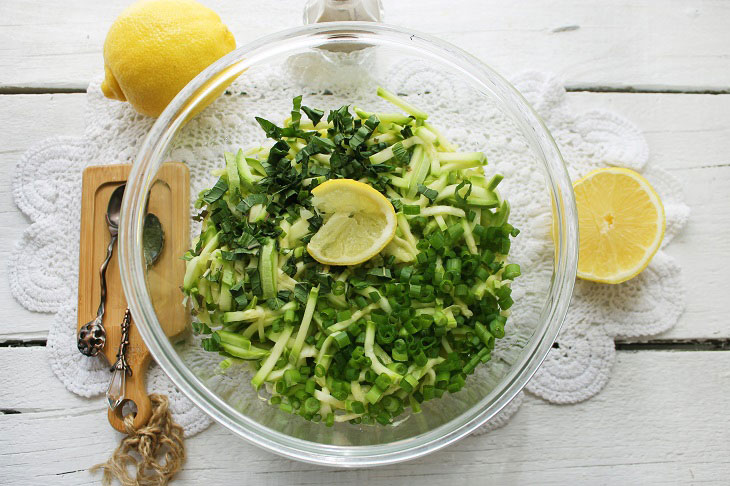 7. Fill with sunflower oil.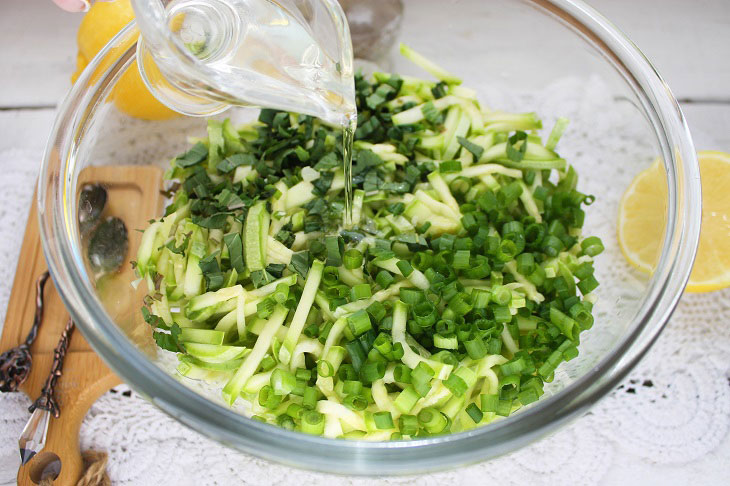 8. Season to taste with freshly ground black pepper and salt.
Do not forget that you have already salted cabbage and zucchini.
Stir.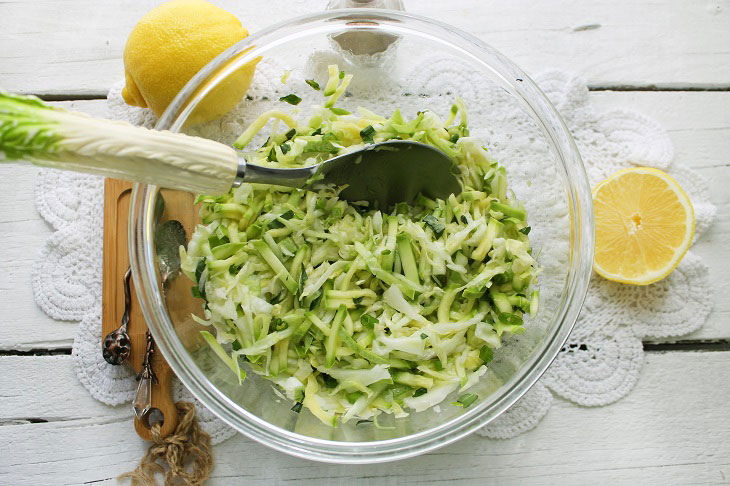 Serve green salad to the table immediately after preparation. Otherwise, vegetables and herbs will release quite a lot of juice.
This salad is a great side dish for many meat dishes, such as beef stroganoff, pork chop or lamb medallions.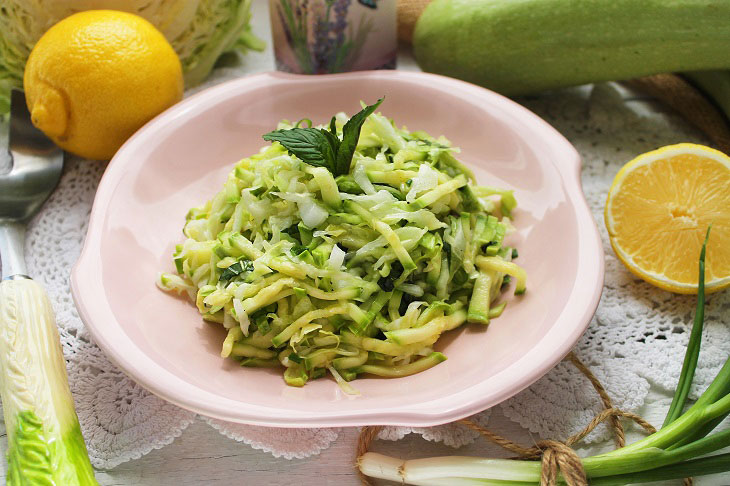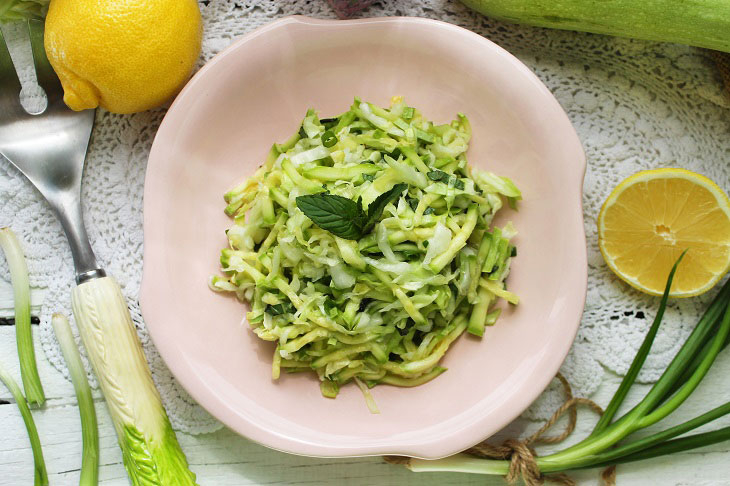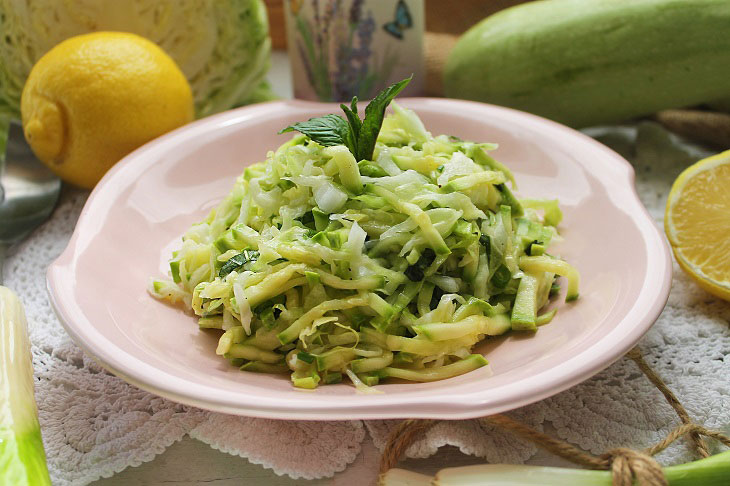 Enjoy your meal!