If you want to cook some unusually decorated salad for the upcoming New Year, you should pay close attention to this recipe.
Salad "Kolpak" turns out to be very original in appearance, it is quite simple to cook it, and the composition can be safely made from those products that you like best in taste. Serve it to the table only after all layers are well saturated. Usually this procedure takes from two to three hours, so it is advisable to take this moment into account. You can prepare the salad in the evening, and serve it to the table the next day.
Ingredients:
Chicken egg (it is better to take homemade eggs) – 2 pcs.
Onion (purple can also be used) – 0.5 pcs.
Boiled potatoes (large) – 0.5 pcs.
Boiled carrots (medium) – 1 pc.
Sardines or any other canned food – 1 can.
Mayonnaise with a high percentage of fat content – approximately 40 g.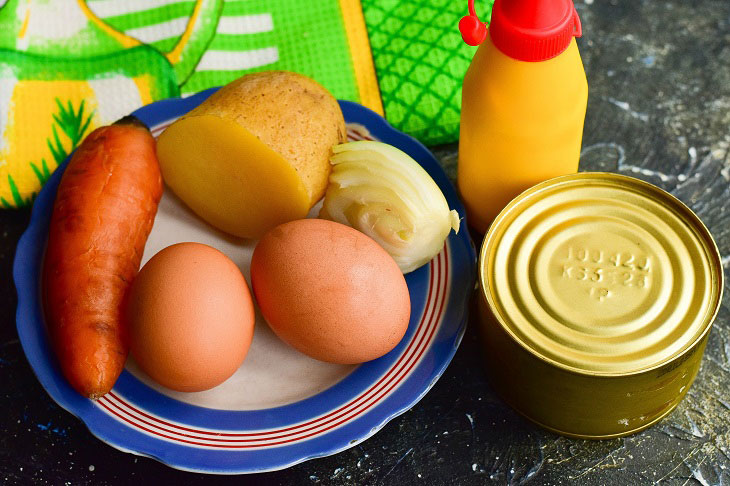 How to cook:
1. So, open the can of canned food very carefully. It is more convenient to do this procedure using a special key. Put them on a bright dish, but without the marinade. Crush with a fork and shape into a hat shape.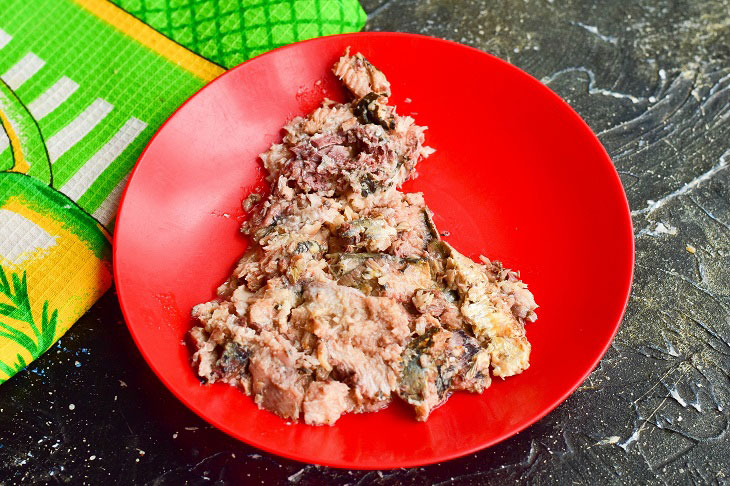 2. Put the onion on top, which is finely chopped beforehand.
If you wish, then you can pickle the onion in vinegar with water (the proportions should be the same). But this procedure is optional, since it will be soaked so well.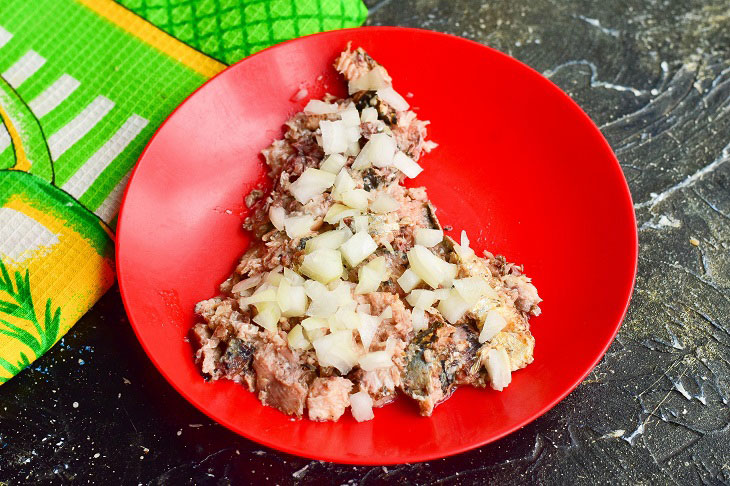 3. Squeeze some mayonnaise on top.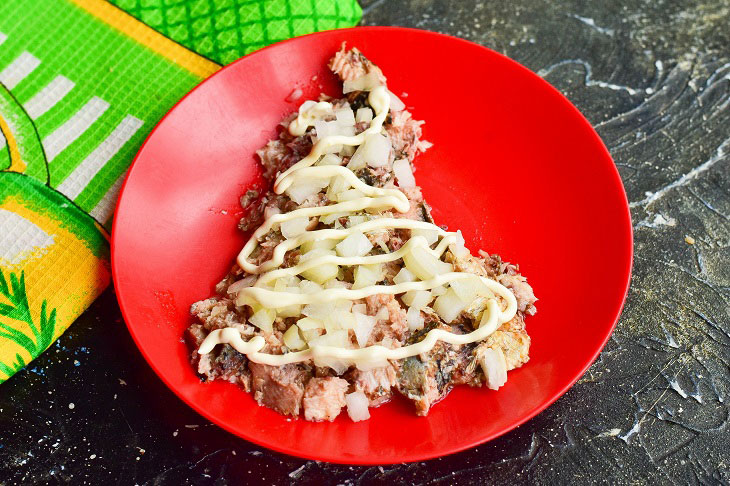 4. Now grate boiled potatoes on a fine or coarse grater. You can also just cut it into cubes.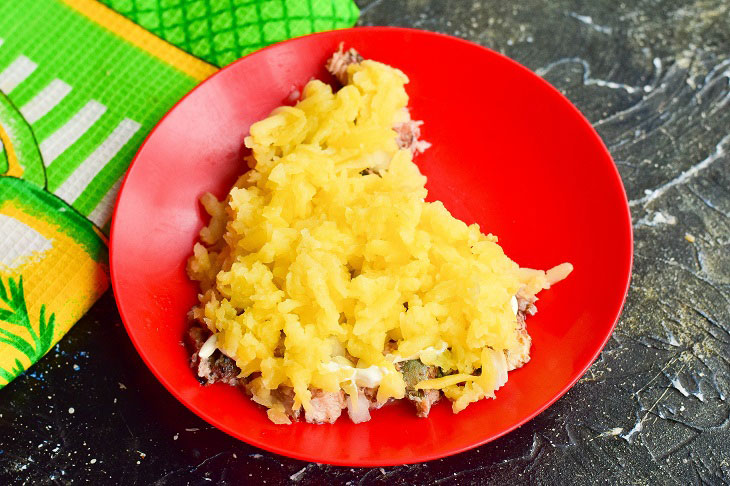 5. Lubricate it with mayonnaise.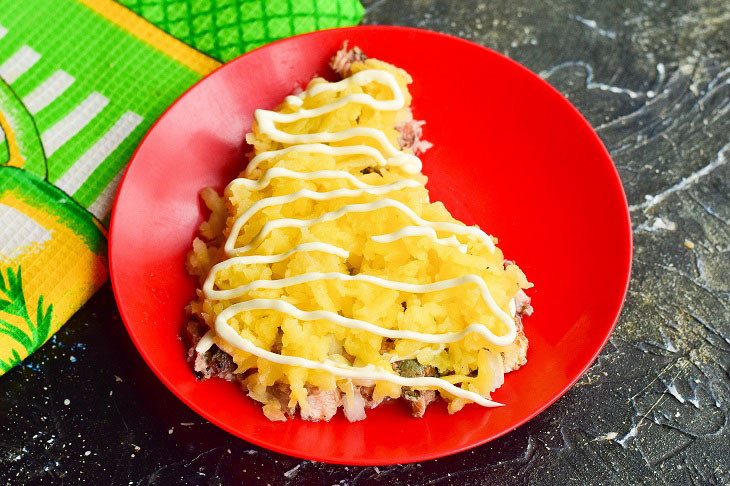 6. Grate the egg yolks on the potatoes.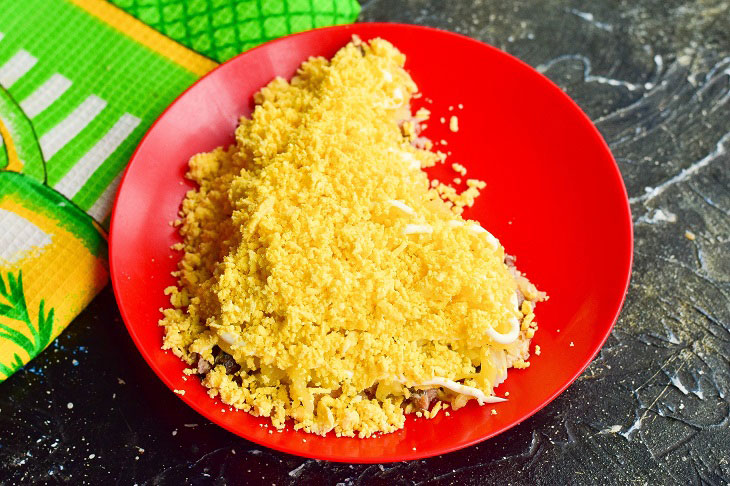 7. Repeat with the sauce.
It is most convenient to put the sauce in a special bottle for mayonnaise and only then just squeeze out the right amount. Of course, if there is no bottle, then you can squeeze it directly from the tube.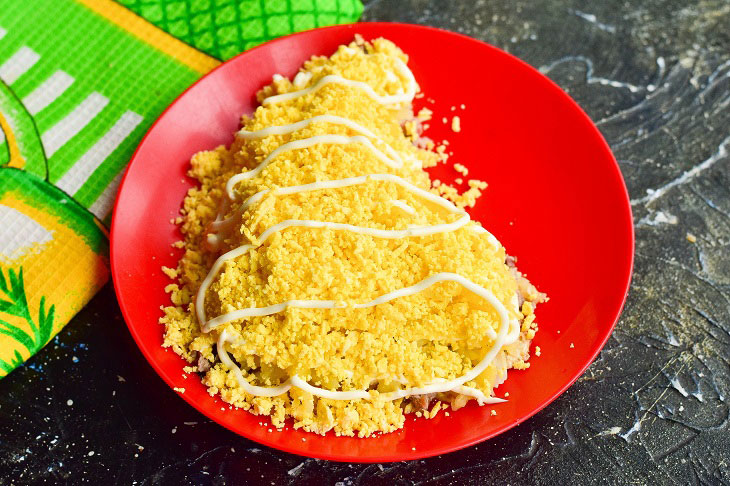 8. Put the boiled carrots on the yolks, which you peel and grate on a fine grater.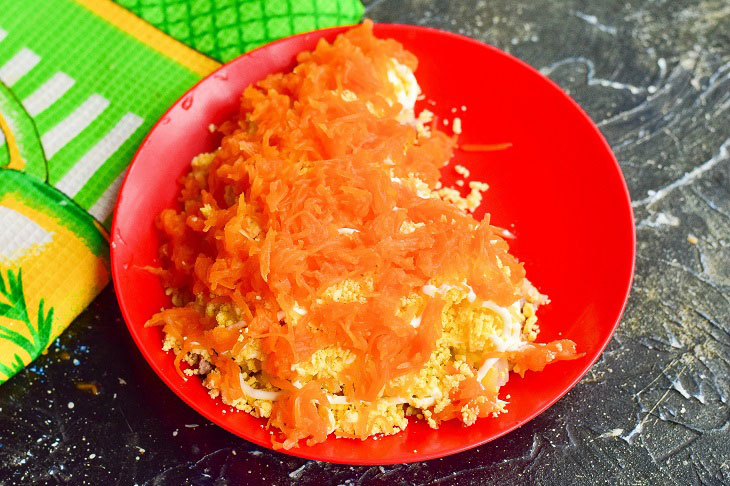 9. Lubricate this layer generously with mayonnaise.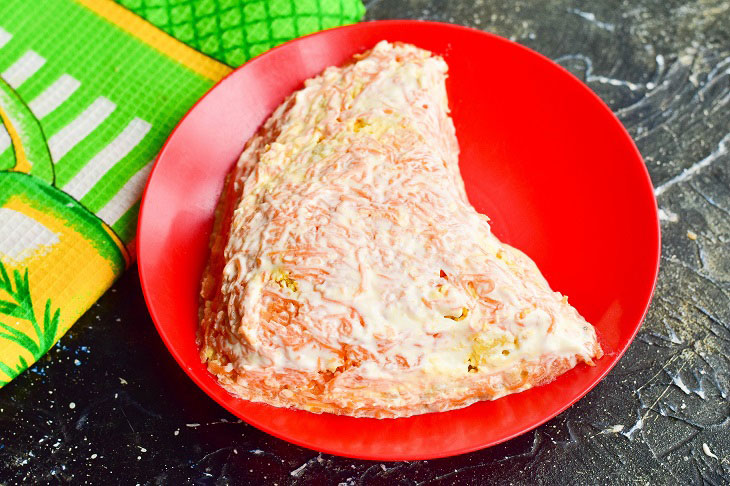 10. Now make a bubo and fur at the bottom of the protein.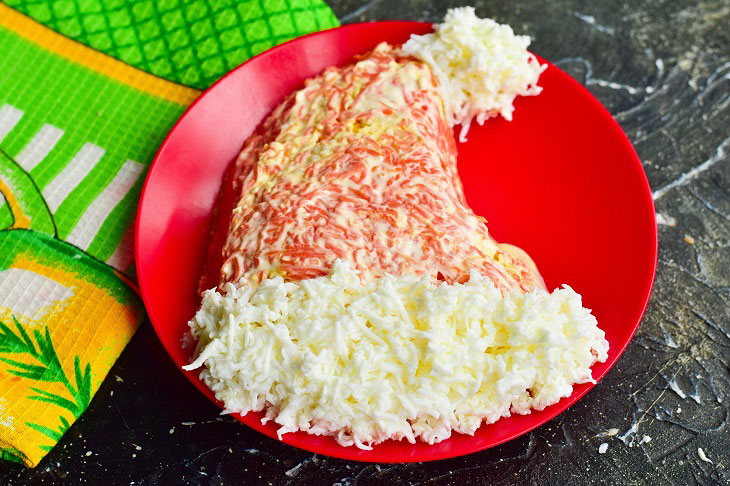 Here is such a bright, salad "Kolpak" came out!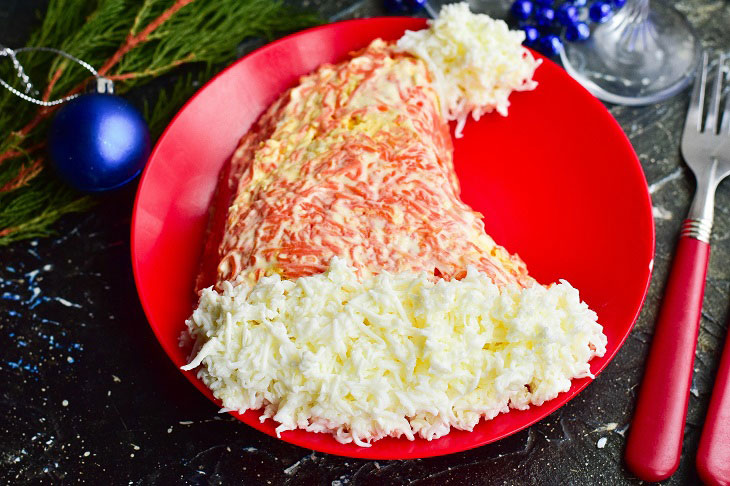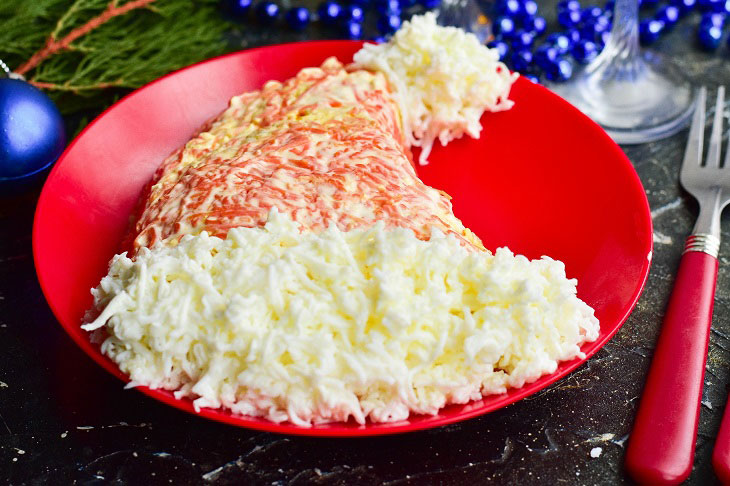 Enjoy your meal!