Salad "Golden Fleece" is a very original and beautiful-looking salad that can be prepared on a regular weekday or for some holiday. Its main ingredient is chicken breast, it can be used boiled or smoked. When choosing vegetables, you need to take fresh carrots and onions. It is better to boil potatoes in advance. This procedure will significantly save cooking time.
You can serve the dish to the table either immediately after cooking, or let it stand and soak all layers well with the sauce. If you have time, then send it to the refrigerator just for this, at least for an hour. However, in the event of the arrival of unexpected guests, you can immediately serve it to the table. It is combined perfectly with any second courses, and it just acts as an indispensable snack.
Ingredients:
Chicken egg – 2 pcs.
Carrot – 1 pc.
Onion – 1 pc.
Boiled potatoes – 0.5 pcs.
Any mushrooms – 1 pc.
Chicken breast – 1 pc.
Mayonnaise – 1 tbsp. l.
Vegetable oil – 40 ml.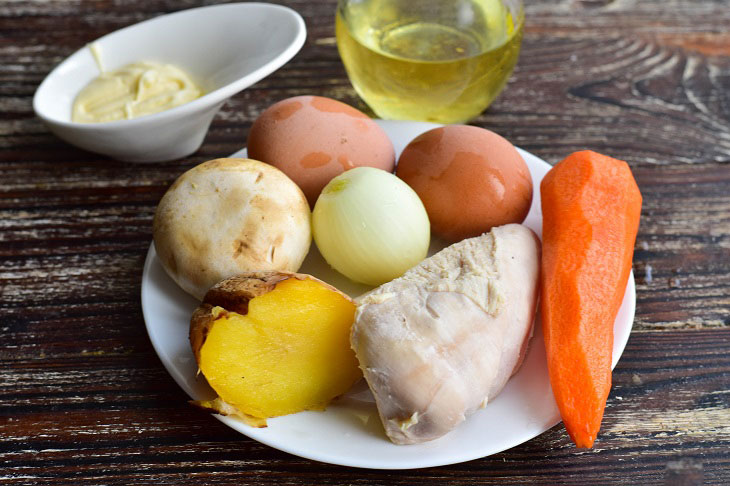 How to cook:
1. So, peel the boiled potatoes, grate it.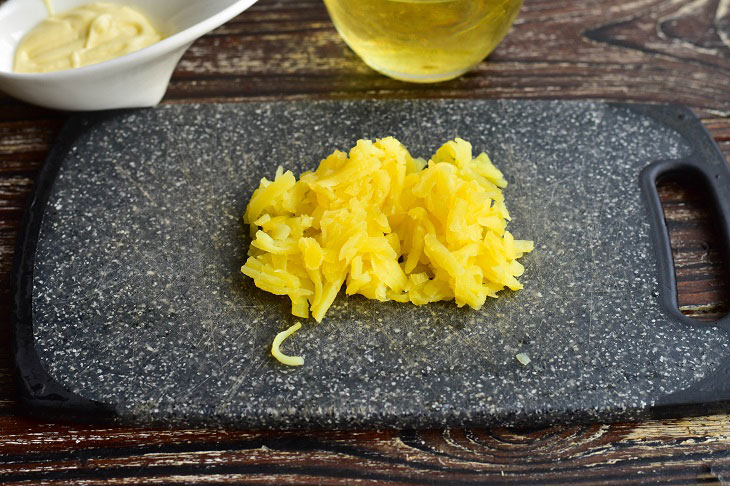 2. Put it in the first layer on a round and brightly colored dish.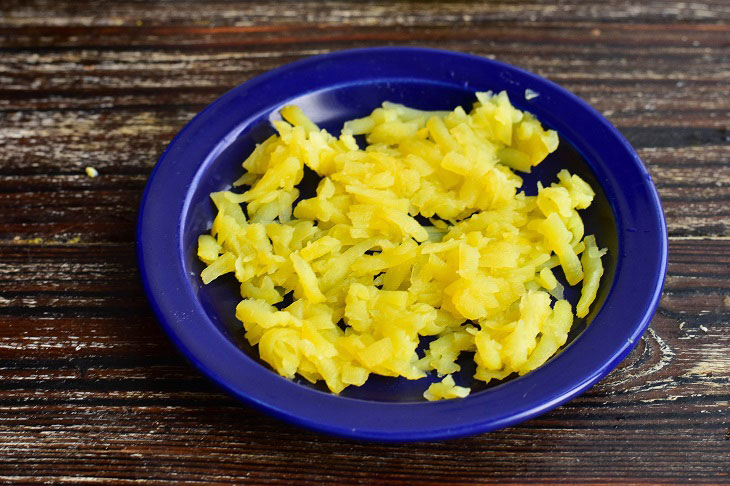 3. Squeeze the mayonnaise straight out of the tube. If you want, then you can make a mesh.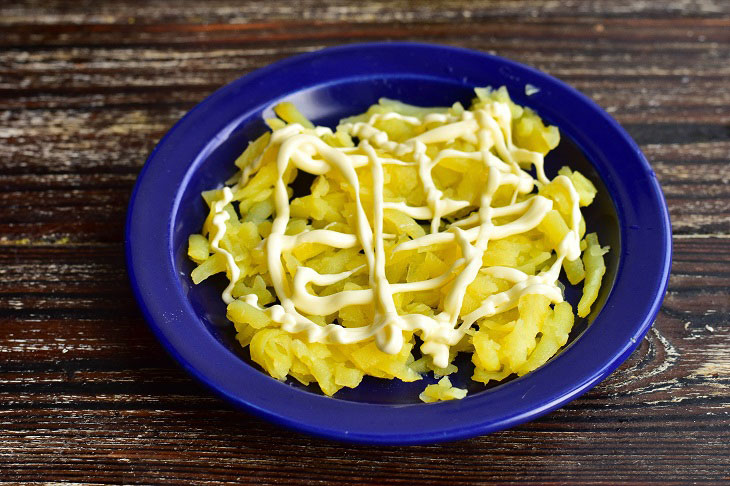 4. Chop the carrots and onions with a food processor. Fry the vegetables in a frying pan (pre-pour vegetable oil on it) until soft for 2 minutes.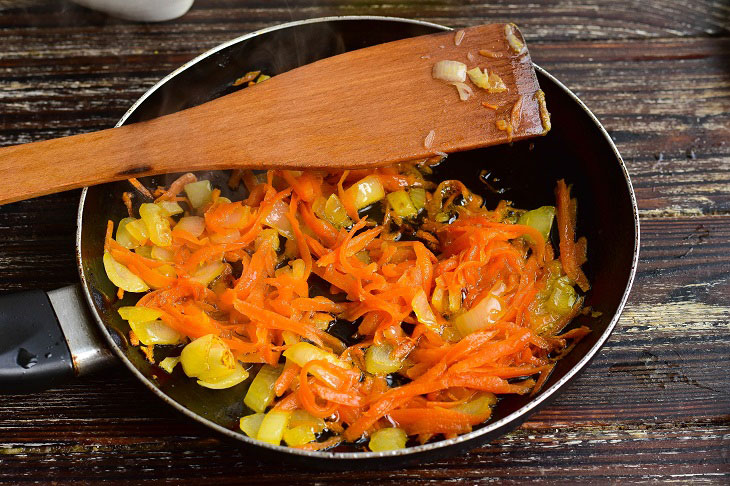 5. Lay the vegetables on top of the potato layer. Again make a grid of mayonnaise.
Instead of mayonnaise, you can use sour cream.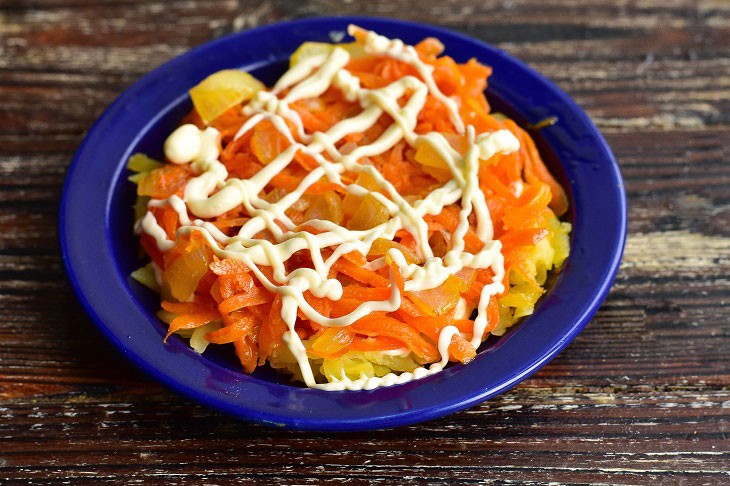 6. Tear the boiled chicken fillet with your hands into smaller pieces.
You can simply cut the chicken fillet with a knife if it is more convenient for you.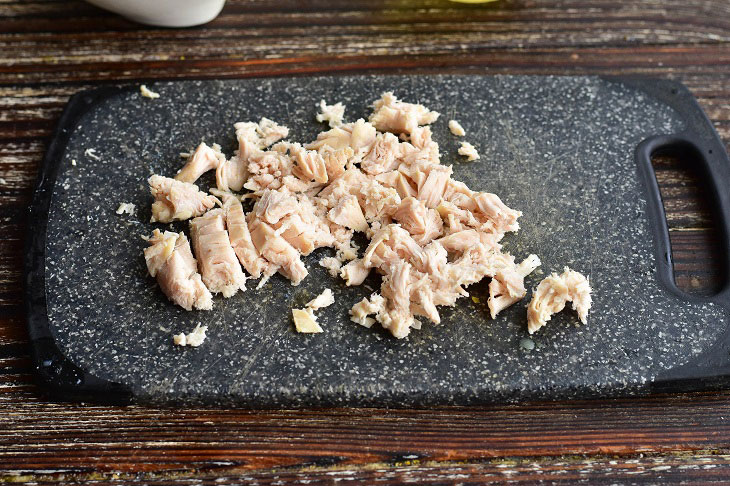 7. Put the meat on top of the onion with carrots. Don't forget the mayonnaise.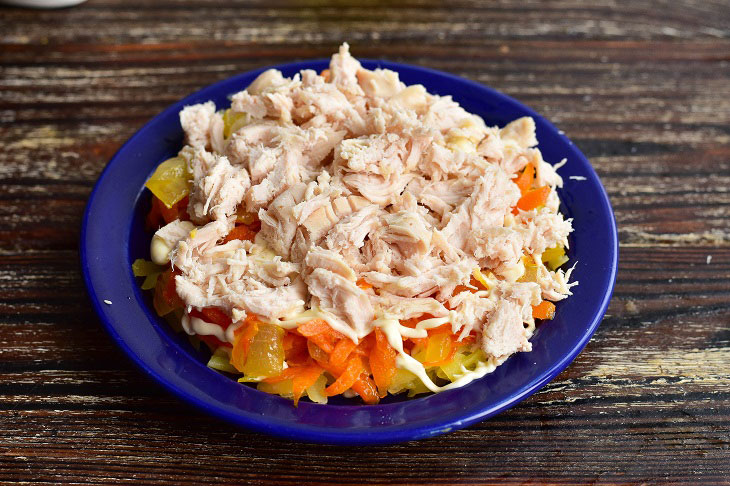 8. Now grate boiled chicken eggs on top.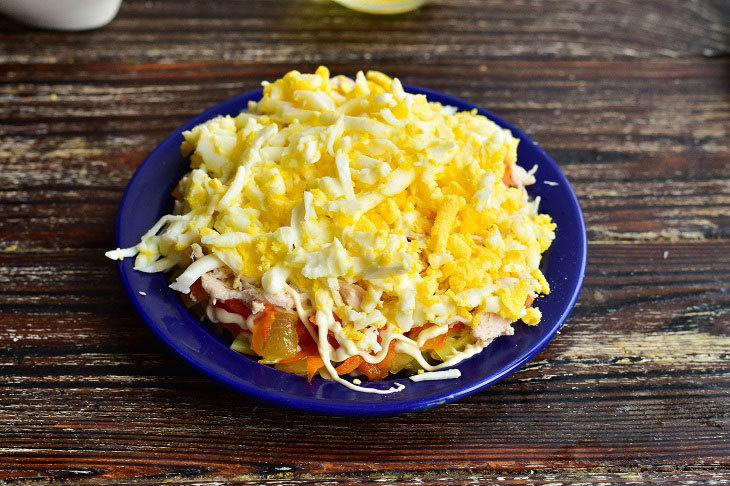 9. Lubricate this layer generously with mayonnaise. Trim all edges with a spoon.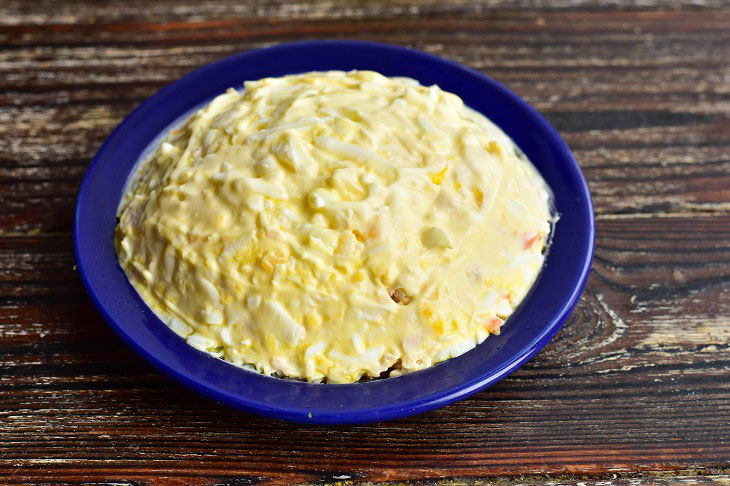 10. Cut the champignons into pieces.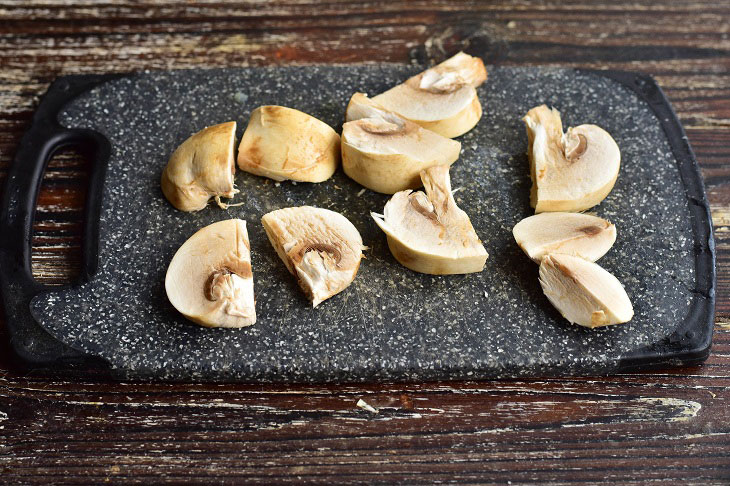 11. Fry them in a pan.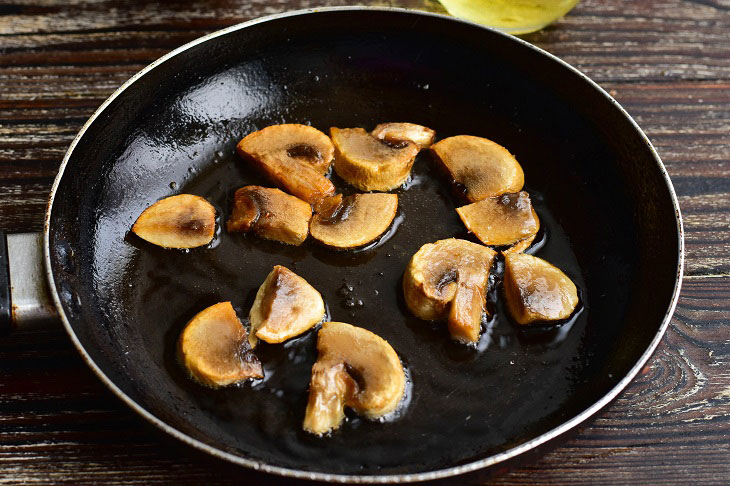 12. Arrange the mushroom pieces randomly on top of the salad.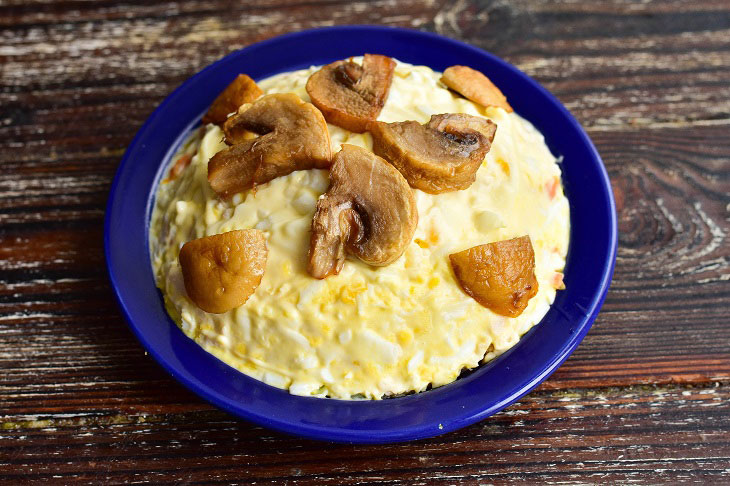 13. Finally, you can decorate the salad with chopped herbs.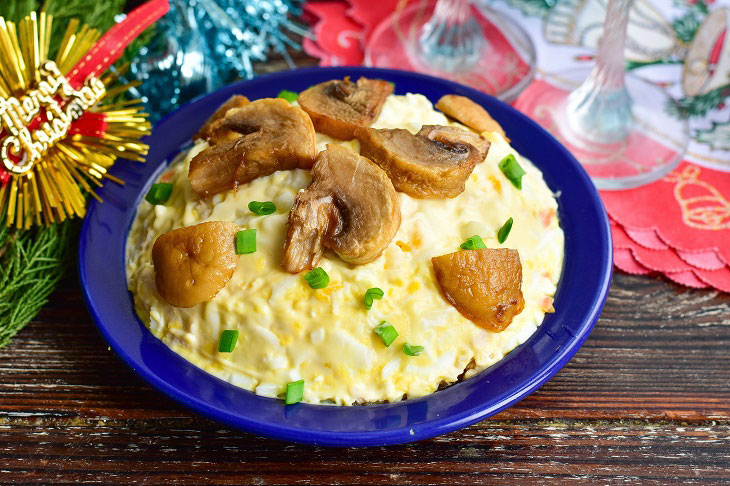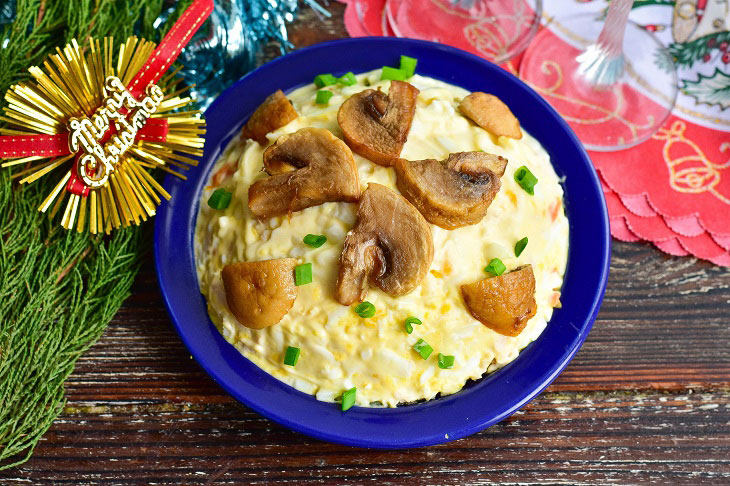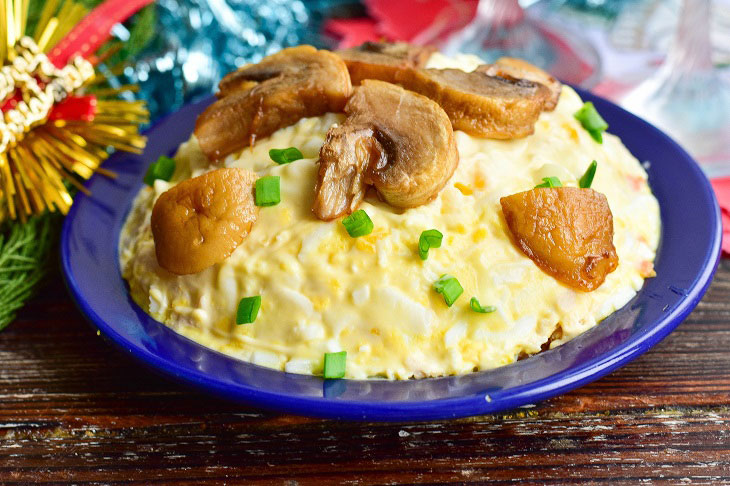 Enjoy your meal!