Salad "Heart" from beets, cheese and sardines is not only very satisfying and tasty, but also quite beautiful in appearance. You can safely cook it for your soulmate and arrange a romantic dinner. Since February 14 is coming soon, such a salad can be made for this holiday. There is nothing complicated in the cooking process, the ingredients are quite simple and not too expensive.
It is better to buy beets that are not large in size, they will be sweeter and less watery. Cheese should be bought of high quality, not a cheese product, which is so abundant in stores these days. Instead of hard cheese, you can use smoked sausage or processed cheese. It is best to grease each layer of lettuce with mayonnaise with a high percentage of fat content, but sour cream is also suitable for this.
Ingredients:
Sardines – 1 bank.
Jacket boiled potatoes – 1 pc.
Baked or boiled beets – 1 pc.
Hard cheese – 50 g.
Mayonnaise – 2-3 tbsp. l.
Salt – to taste.
Ground black pepper – to taste.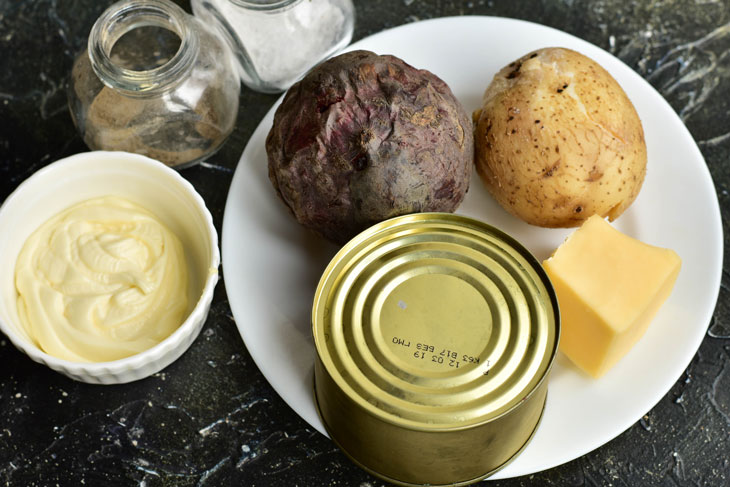 Cooking:
1. Open a can of canned food. Now, with a fork, select pieces of fish, crush them a little, and then put them on a dish in the form of a heart.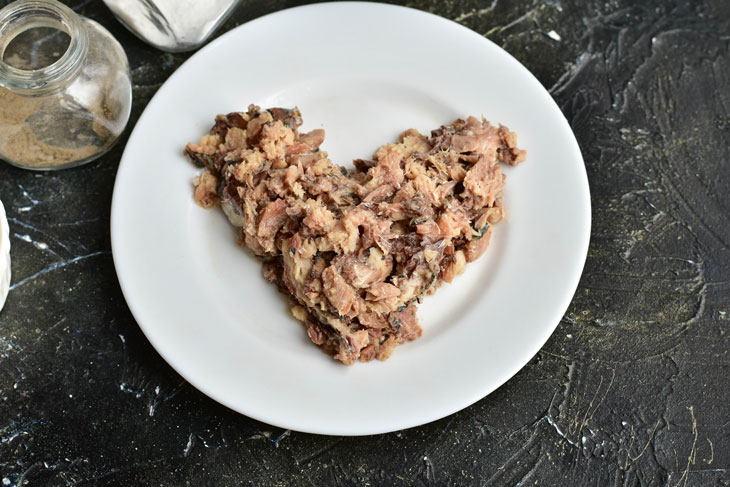 2. If the potatoes are raw, then put them in a bucket, fill with water. Boil it for 20-25 minutes in its uniform, note the time after the water boils. Cool the boiled vegetable, peel, grate on a coarse grater.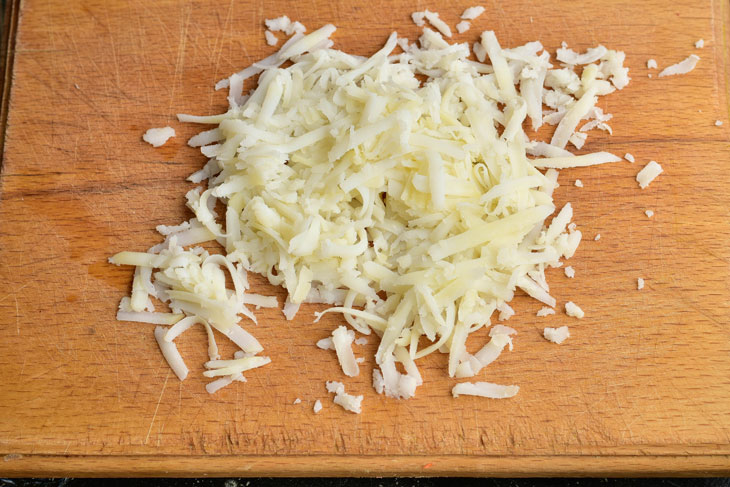 3. Put it on top of the sardines. Salt and pepper.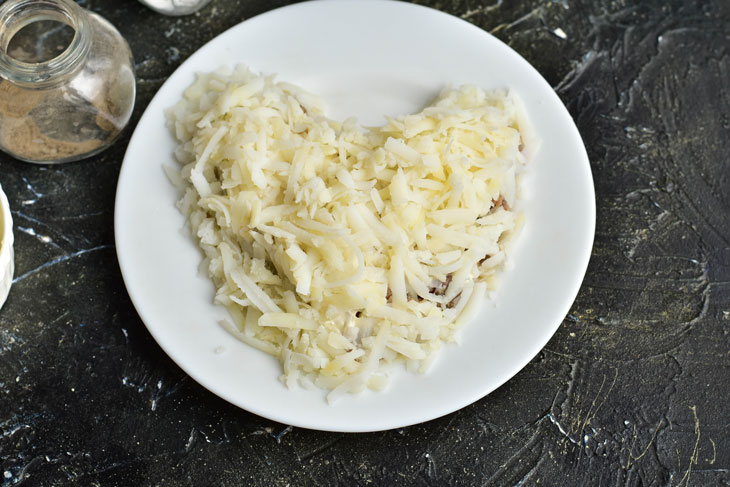 4. Grease generously with mayonnaise or sour cream.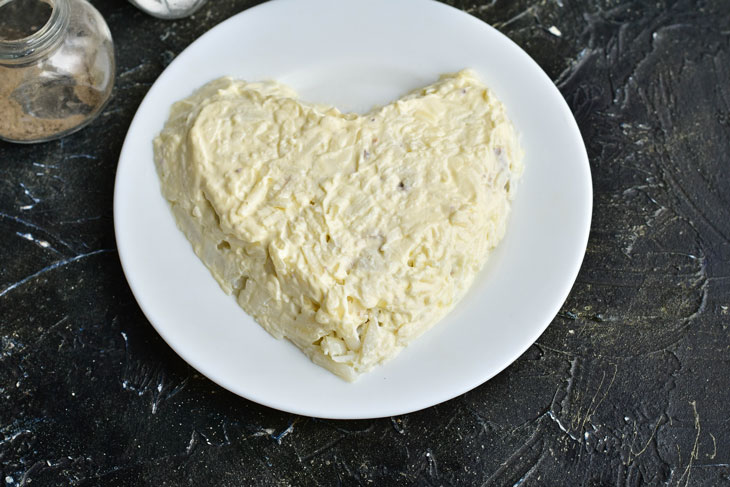 5. Grate hard cheese.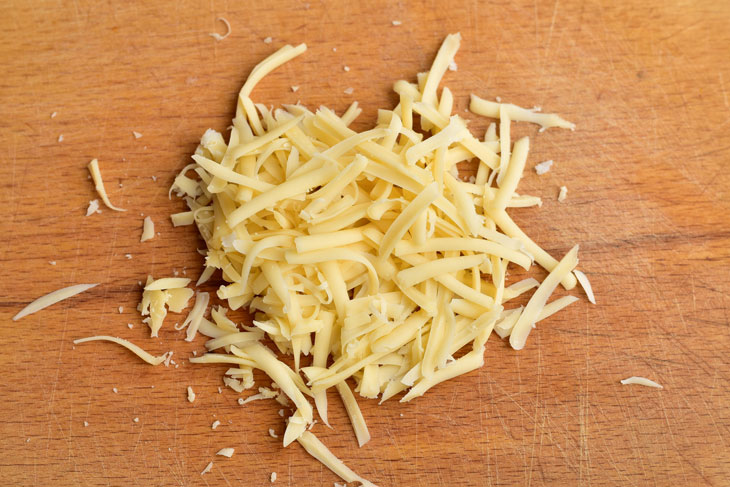 6. Put it on the potato layer.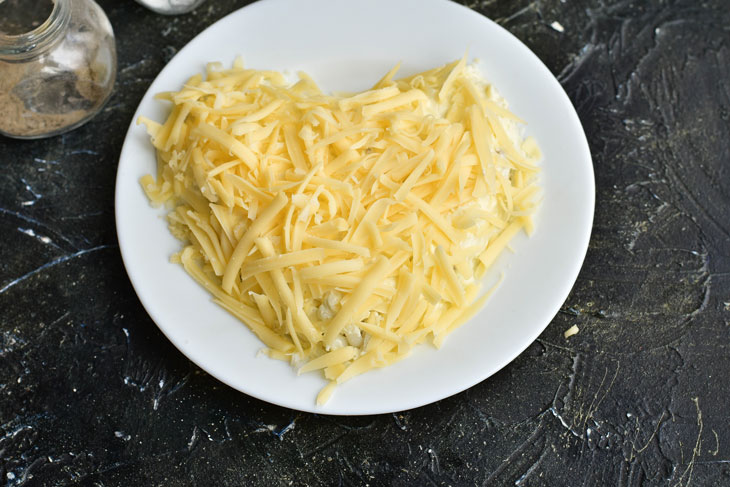 7. Squeeze the mayonnaise straight out of the tube.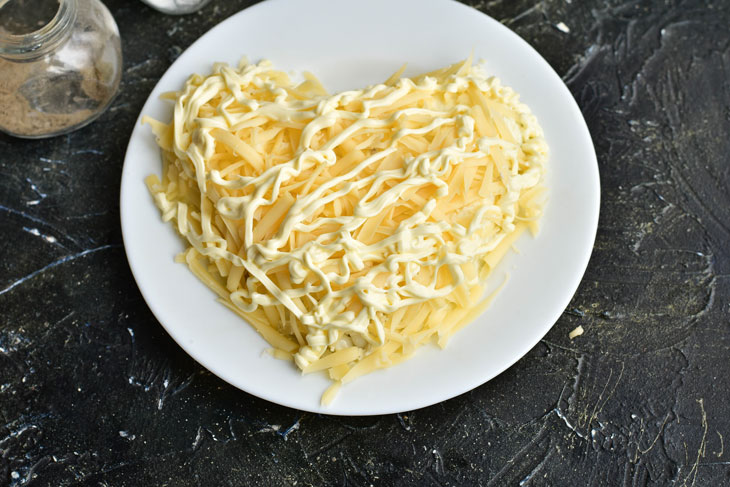 8. Peel the baked beets and grate on a fine grater. If the beets are raw, then bake them in the oven for 1 hour and 15 minutes (temperature – 190-200 degrees). Lay the grated beets on top of the cheese.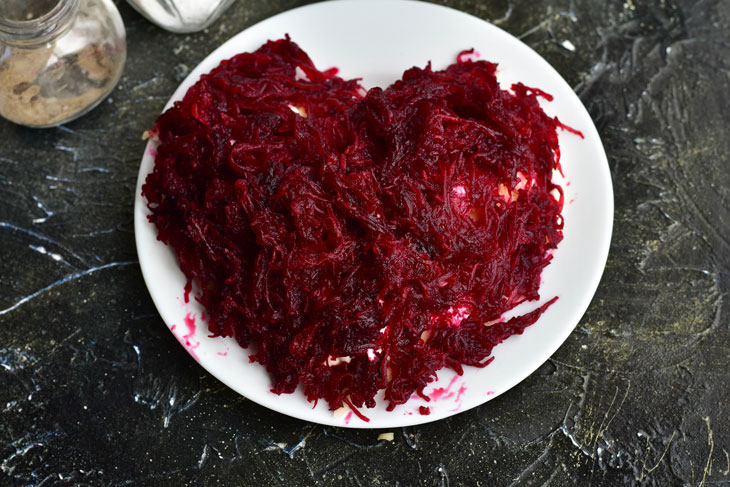 9. Lubricate the beets with mayonnaise.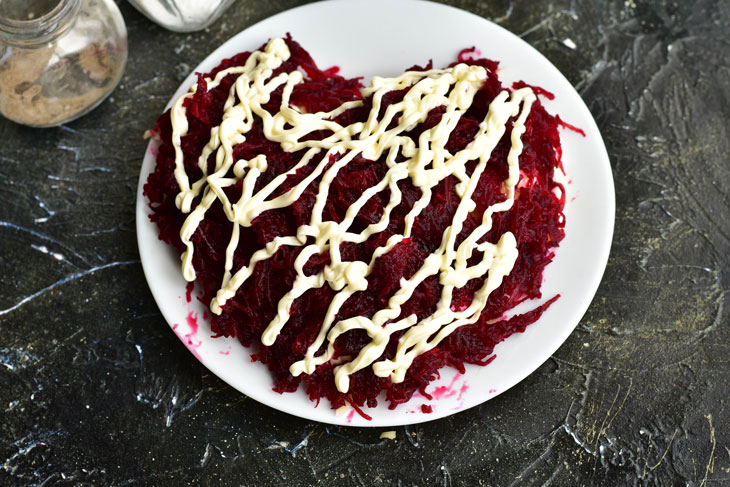 10. Trim the edges of the lettuce.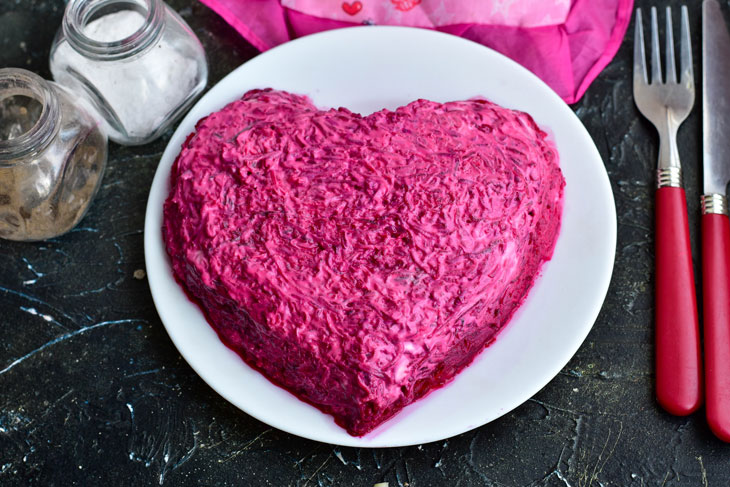 Here is such a beautiful, bright, very tasty salad "Heart" of beets, cheese and sardines turned out!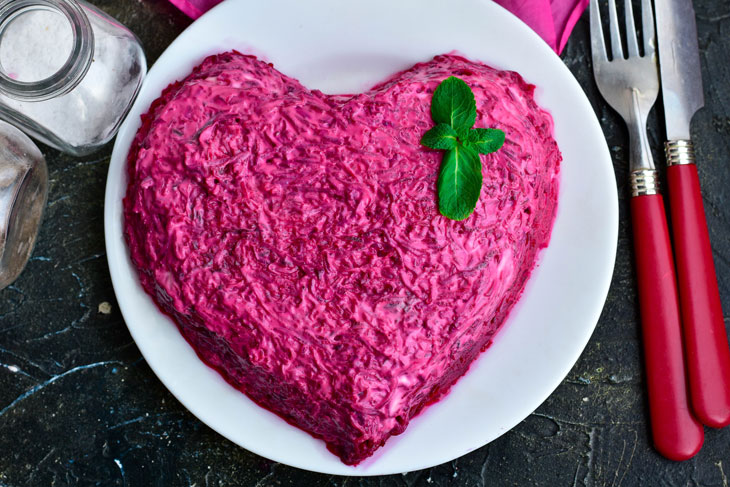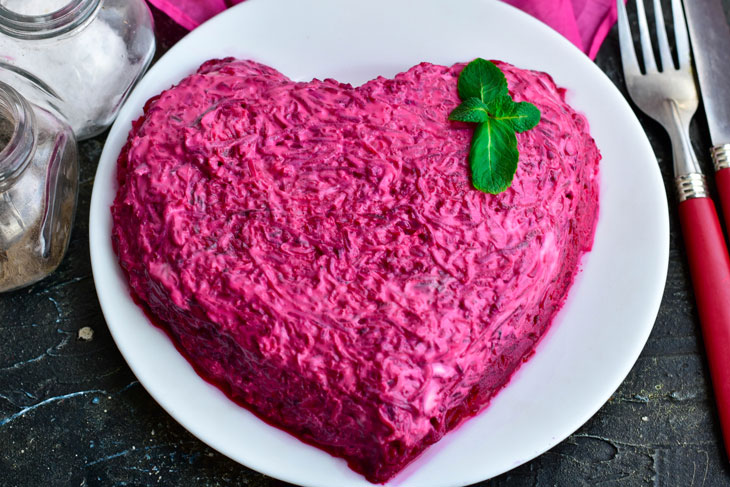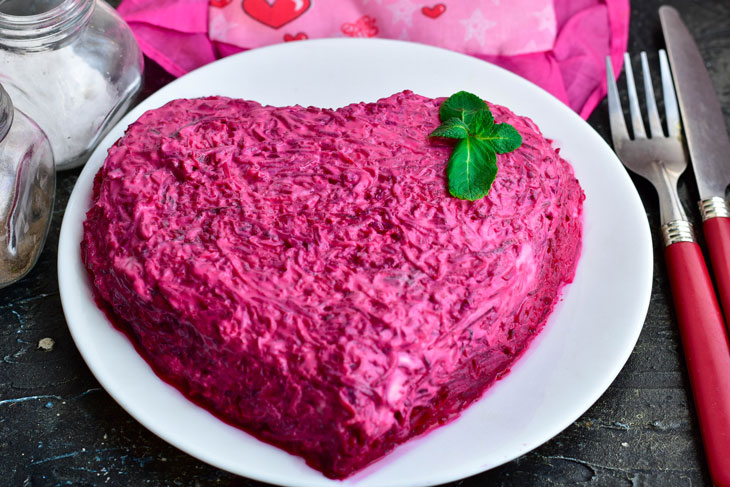 Enjoy your meal!