If you are planning a holiday or you want to treat your family not only with tasty, satisfying, but also beautiful food, then you will definitely like this simple recipe. Prepare a bright salad with chicken "Flower meadow". It will certainly please your guests not only with its beautiful design, but also with its amazing taste.
Ingredients:
Chicken fillet – 1 pc.
Canned corn – 100 g.
Pickled cucumbers – 150 g.
Chicken eggs – 3 pcs.
Salt – to taste.
Ground black pepper – to taste.
Suneli hops – 0.5 tsp
Curry – 0.5 tsp
Mayonnaise – to taste.
Carrots – for decoration.
Dill – for decoration.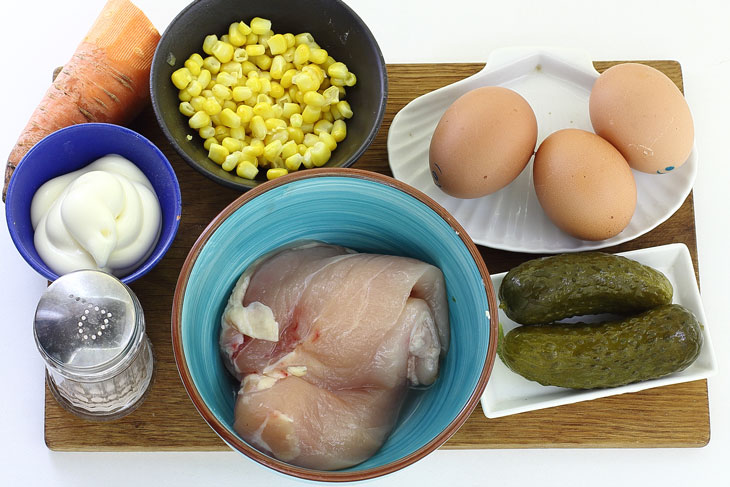 Cooking time: 40 minutes. Servings Per Container: 3.
Cooking:
1. Rinse the chicken fillet well and pat dry with a paper towel. Sprinkle on all sides with salt, ground pepper, suneli hops, curry. Wrap in foil and place in a hot oven. Bake for 25-30 minutes at 180 degrees. When baking, focus on your oven.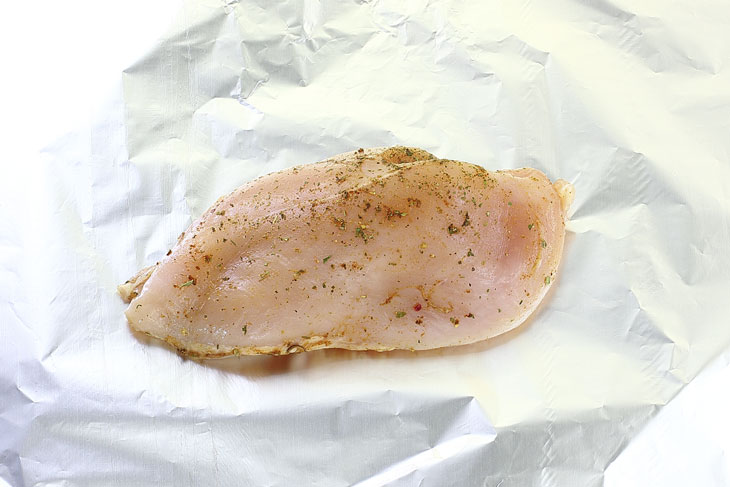 2. Rinse pickled or pickled cucumbers from brine. Dip with a napkin. Cut into small cubes. Pour into a large salad bowl.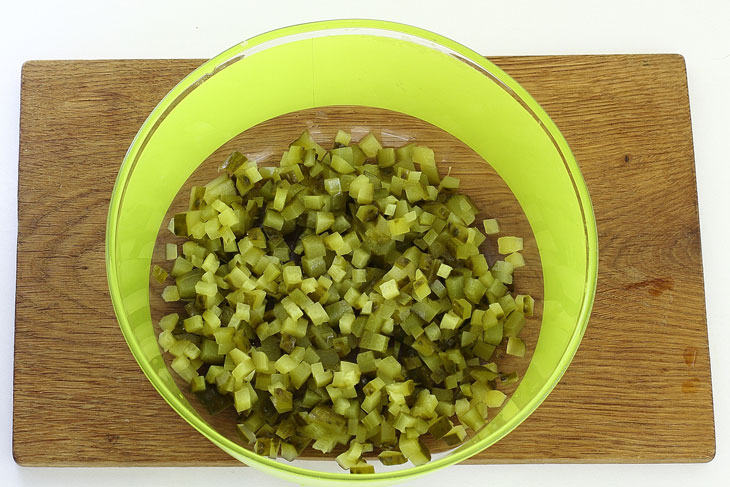 3. Rinse the eggs well before cooking. Boil in salted water for 10 minutes from the moment of boiling. Cool, peel, cut into small pieces. Add to cucumbers.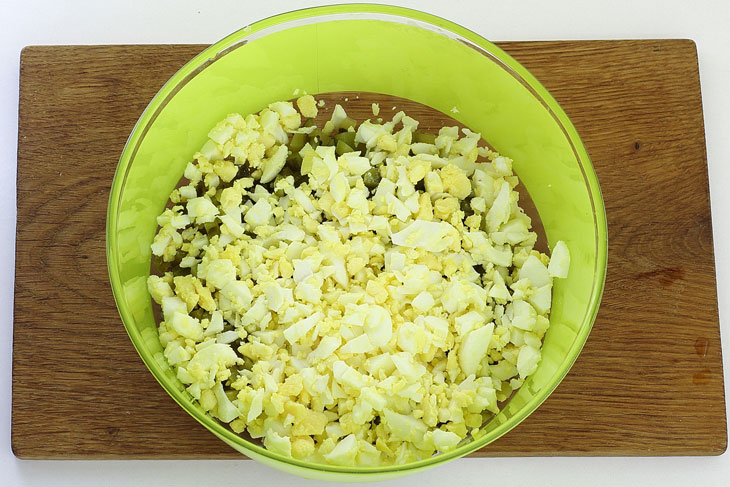 4. Drain the brine from the corn. Add the grains to the rest of the ingredients.
For salad, fresh or frozen corn, pre-boiled until tender, is suitable.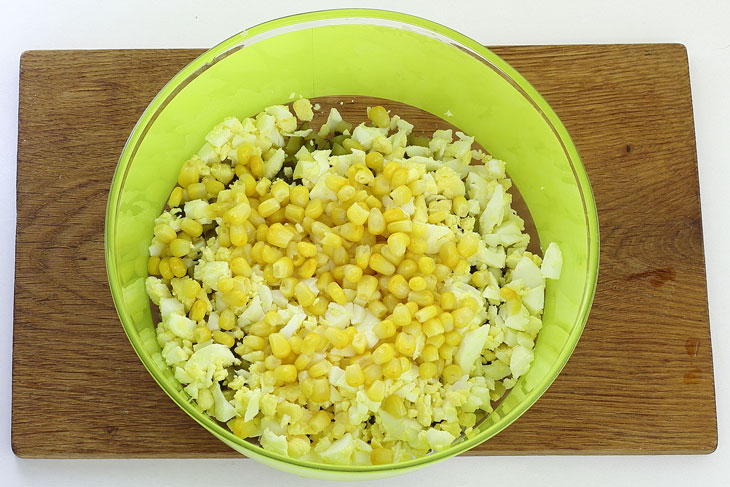 5. Cool the baked chicken to room temperature. Cut into small pieces. Add to salad bowl.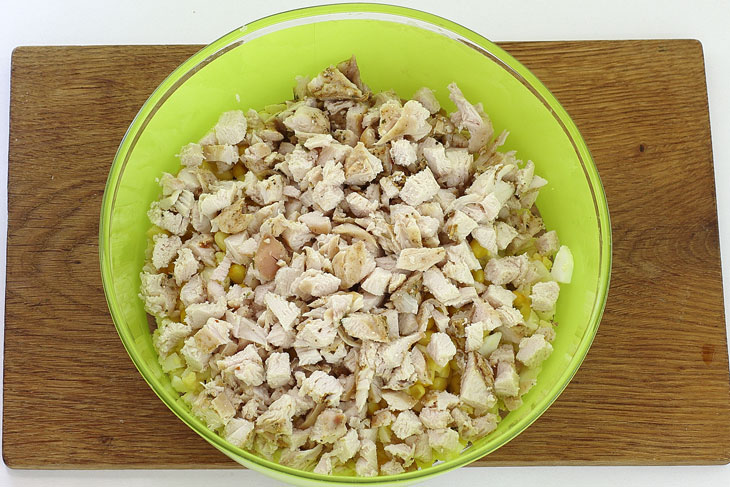 6. Season with salt, ground pepper, mayonnaise. Stir and refrigerate while decorating.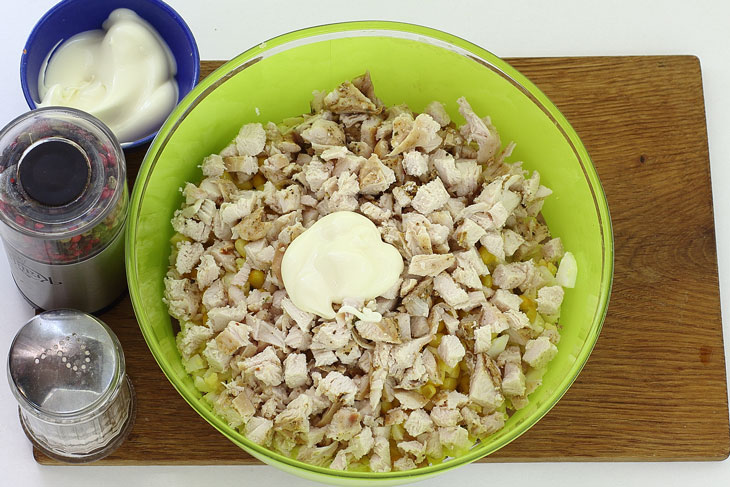 7. Take a large and even carrot. Clean and rinse. Cut into thin rings. Pour cold water into a bowl. Add a tablespoon of salt. Stir. Dip the carrot rings and leave for 30-50 minutes. During this time, the carrots will become more pliable.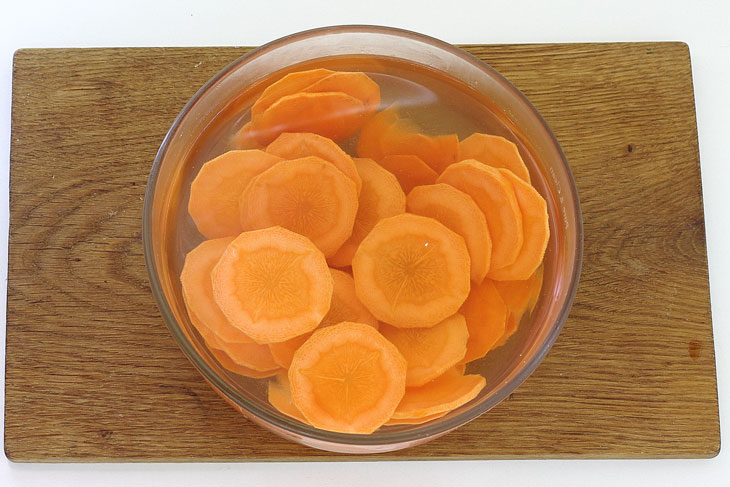 8. Drain in a colander and dry well with napkins.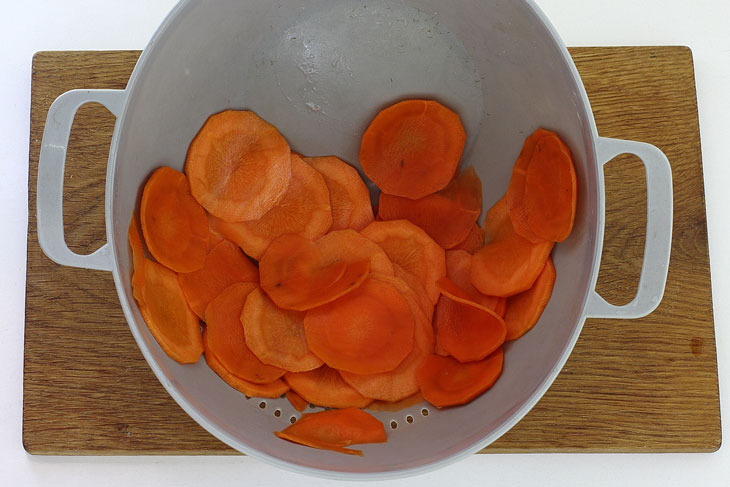 9. Form the roses. Fix the bottom of the flower with toothpicks.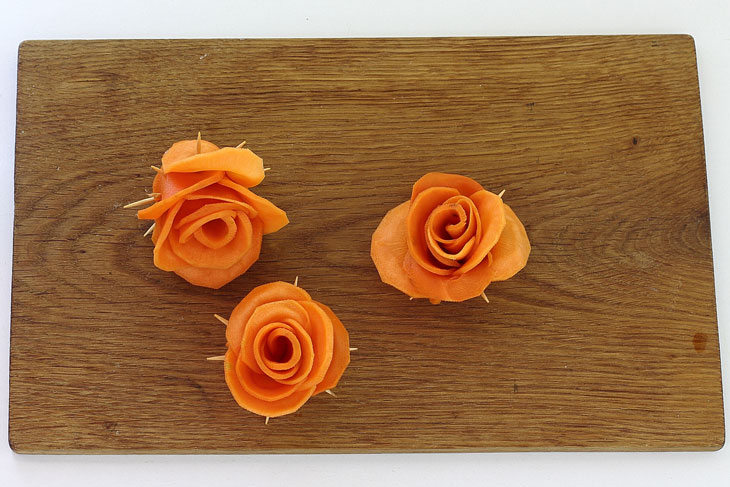 10. Transfer the salad mass to a salad bowl. Put flowers on top and decorate with greenery.
Toothpicks should be slightly trimmed, but not removed so that the flowers do not fall apart.
Salad with chicken "Flower meadow" is ready.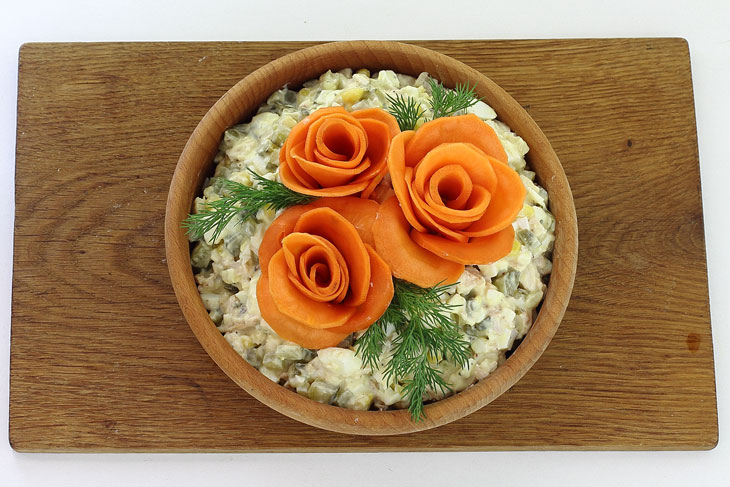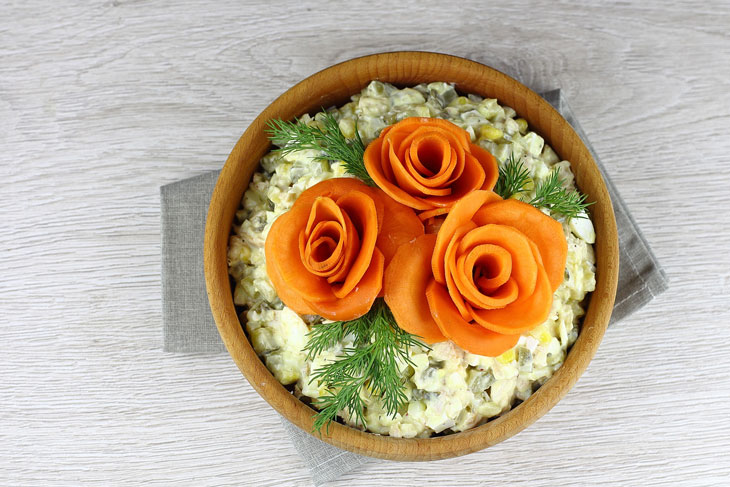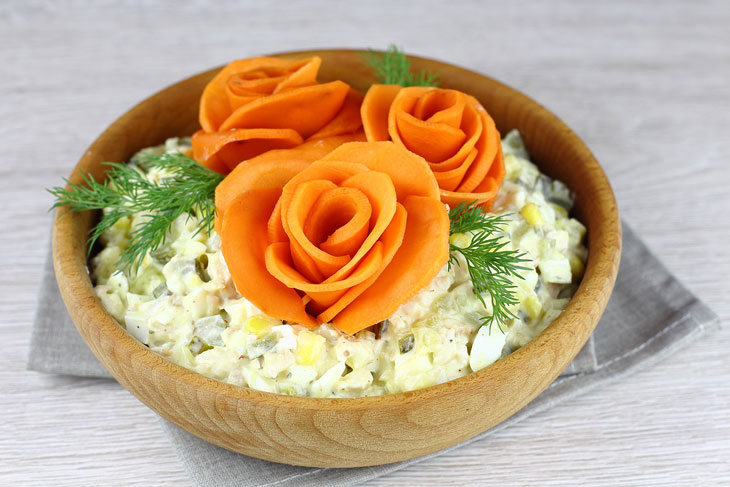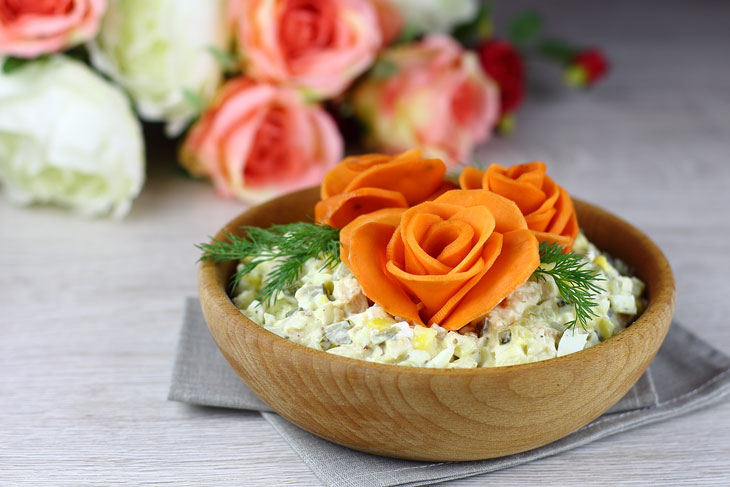 Enjoy your meal!