Salad "Italian" can be easily and simply cooked with crab sticks. Serve the dish on a holiday or when you want to please loved ones.
Everyone will appreciate a tasty and unusual salad and ask for an addition. Prepare all the ingredients for cooking in advance, especially defrost crab sticks if they were in the freezer. Chilled product can be immediately added to the salad. In addition, for the salad you will need ham, which will give the salad a pleasant aroma. Also take tomatoes, sweet red peppers and hard cheese of any kind. You can use cream cheese – with a classic taste, or more savory, for example, Radomer or Maasdam. Fresh vegetables will add juiciness to the dish, and crab sticks and ham will add an incredible flavor.
Ingredients:
Crab sticks – 100 g.
Ham – 100 g.
Tomatoes – 100 g.
Sweet red pepper – 80 g.
Hard cheese – 80 g.
Mayonnaise – 80 g.
Salt, black pepper – to taste.
Greens – to taste.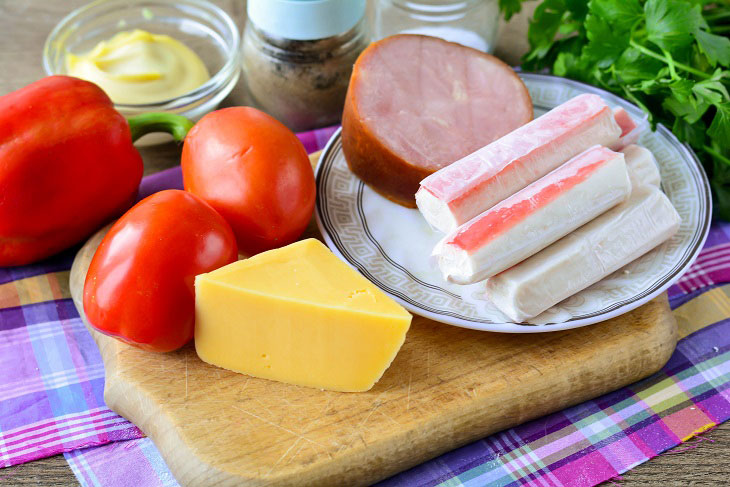 How to cook:
1. Cut the ham into medium cubes for salad.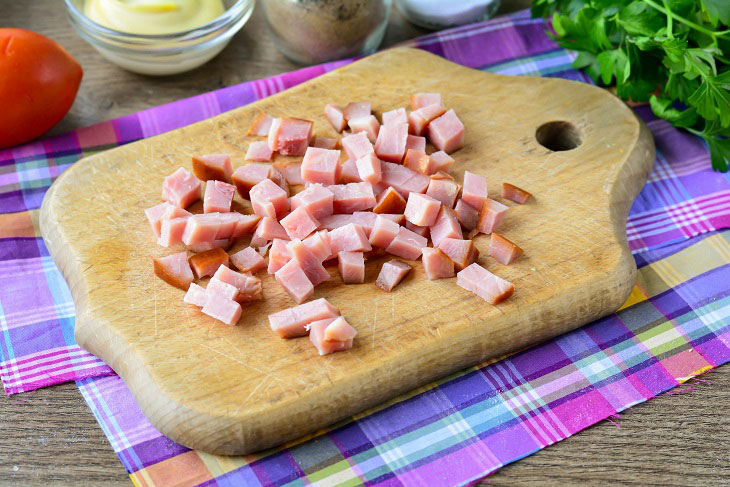 2. Grate hard cheese on any grater – medium or large.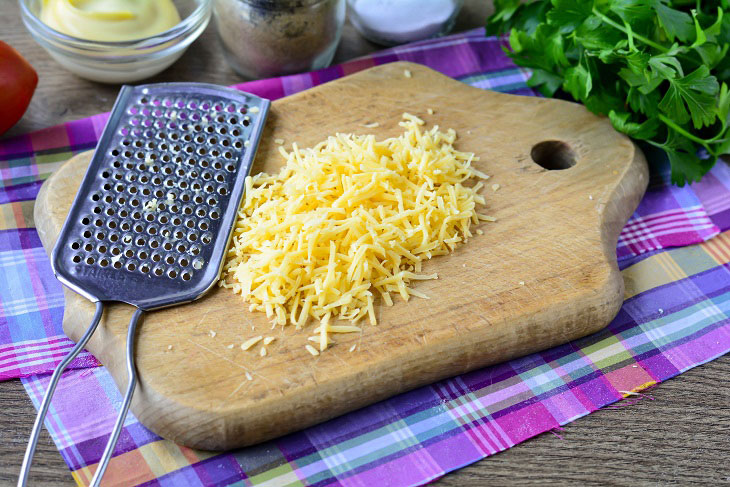 3. Pour chopped ham and grated hard cheese into a bowl.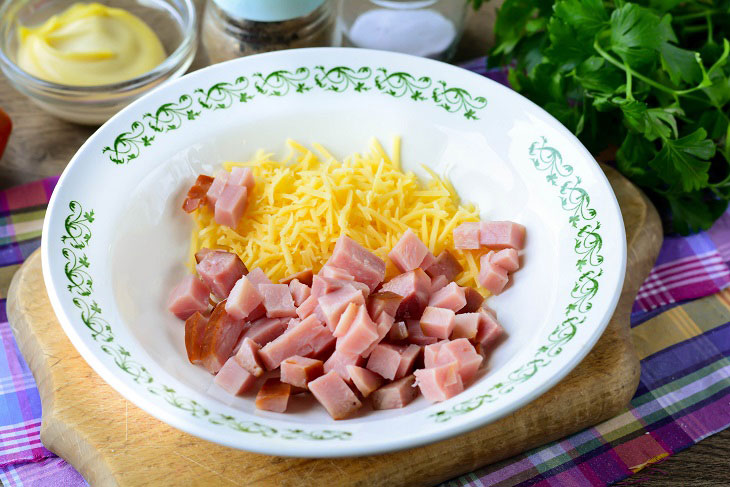 4. Rinse fresh vegetables. Peel the sweet pepper from the seeds, cut the vegetable into small cubes.
It is better to use red pepper for salad – it is bright and the dish will turn out to be more expressive and appetizing.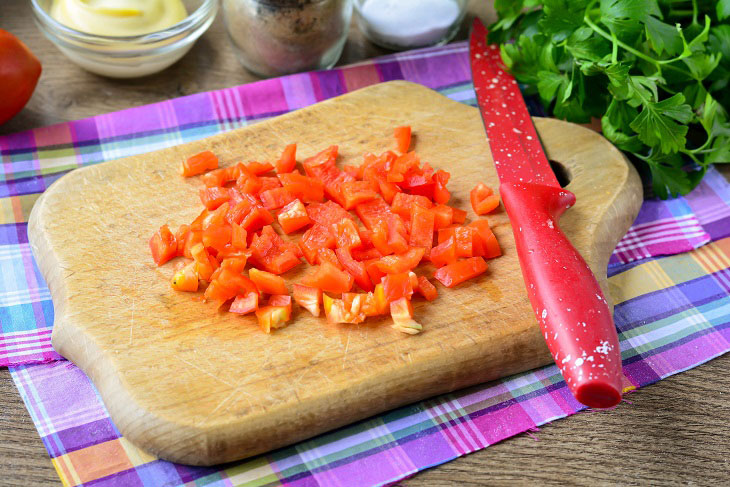 5. Pour the sweet pepper into the salad.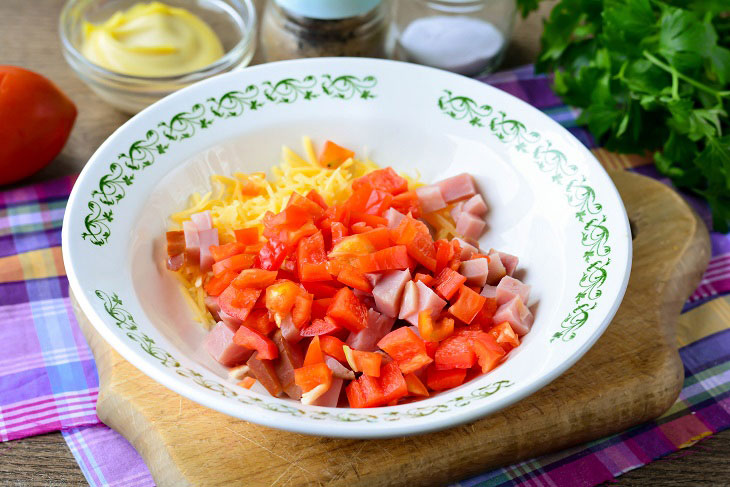 6. Cut the washed tomatoes into cubes, cutting off the stalks.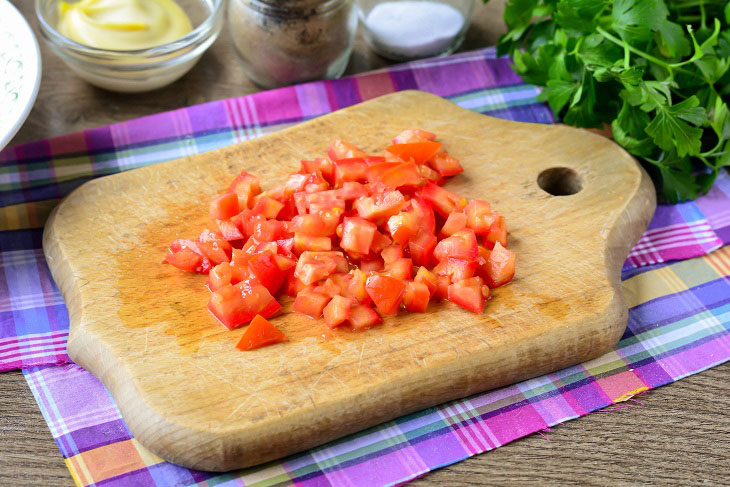 7. Clean the crab sticks from the packaging film. Cut the crab sticks into medium sized cubes.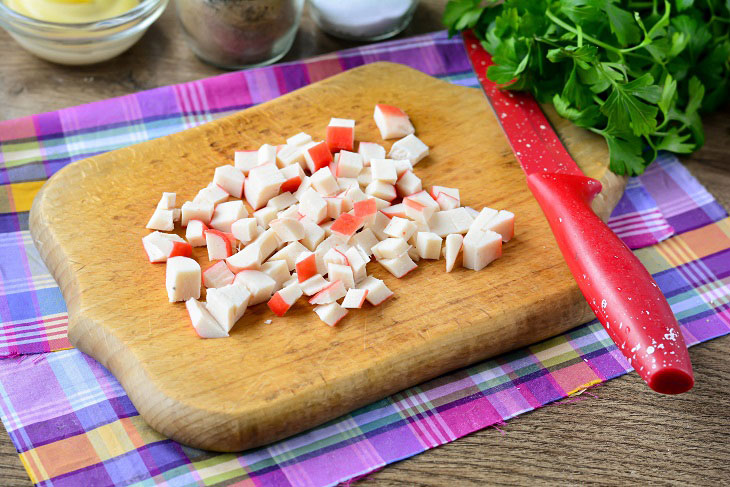 8. Pour the tomatoes and crab sticks into the salad.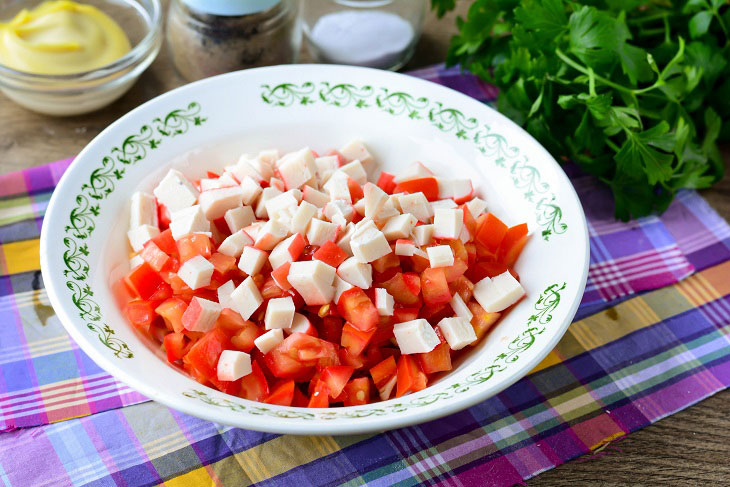 9. Add mayonnaise, salt and black pepper to taste.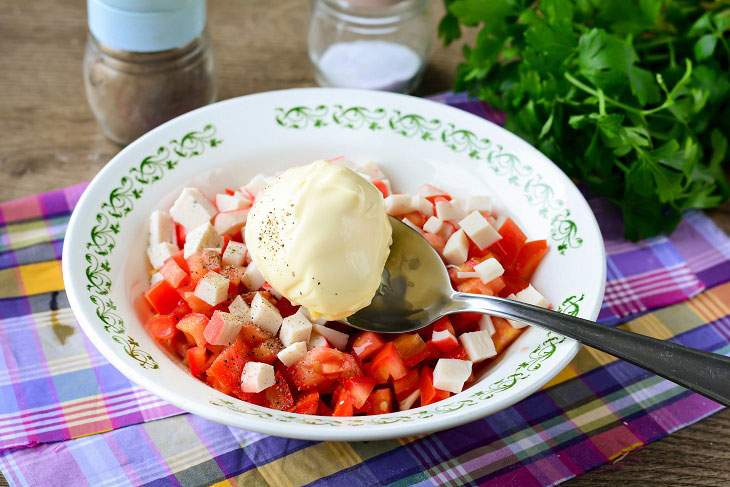 10. Mix the salad so that all the ingredients are combined with the sauce. Put the salad in the refrigerator for a while – 15 minutes, but no longer, so that the tomatoes do not release too much of the eye.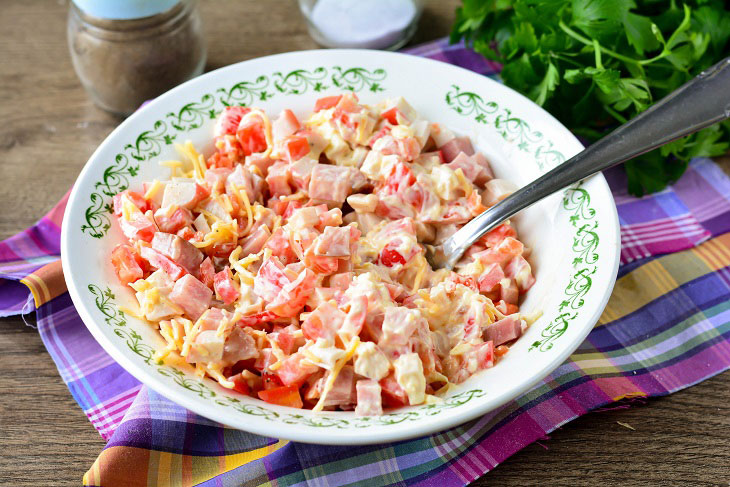 11. Put the salad in portioned dishes and serve to the table, decorating with a sprig of fresh herbs.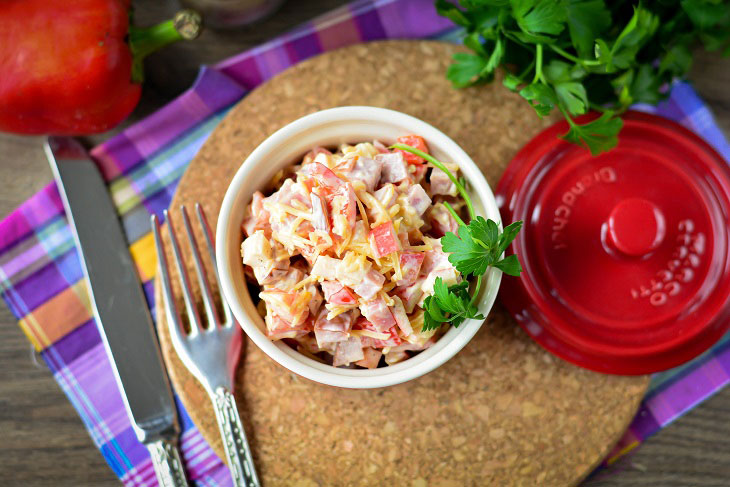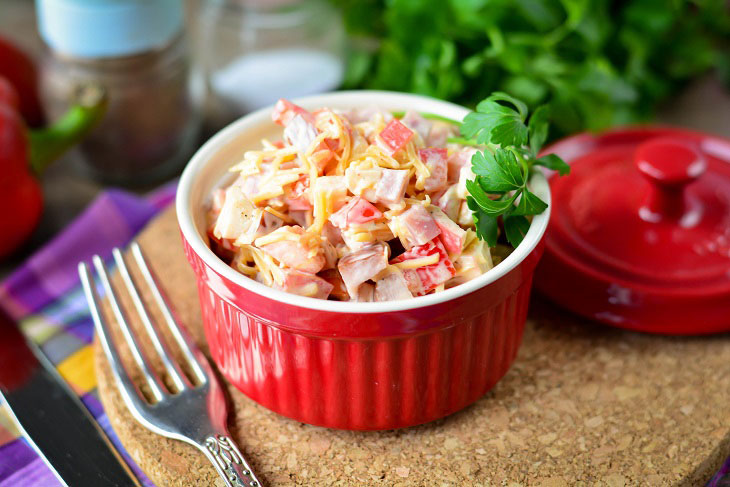 Enjoy your meal!