The closer the holidays are, the more often housewives try to find on the Internet new recipes for original and at the same time inexpensive salads that can be easily prepared for the festive table. One of these options is the Belarusian Station salad with fried chicken liver and mushrooms. Such a salad, which, by the way, comes out very satisfying, will definitely find its admirers.
Ingredients:
Eggs – 2 pcs.
Champignons – 150 g.
Chicken liver – 200 g.
Carrot – 1 pc.
Mayonnaise – 2 tbsp. l.
Vegetable oil – 3 tbsp. l.
Onion – 1 pc.
Salt, ground pepper – to taste.
Greens (dill, parsley) – to taste.
How to cook:
1. Finely chop the peeled onion. Then fry until transparent in a small amount of vegetable oil (odorless).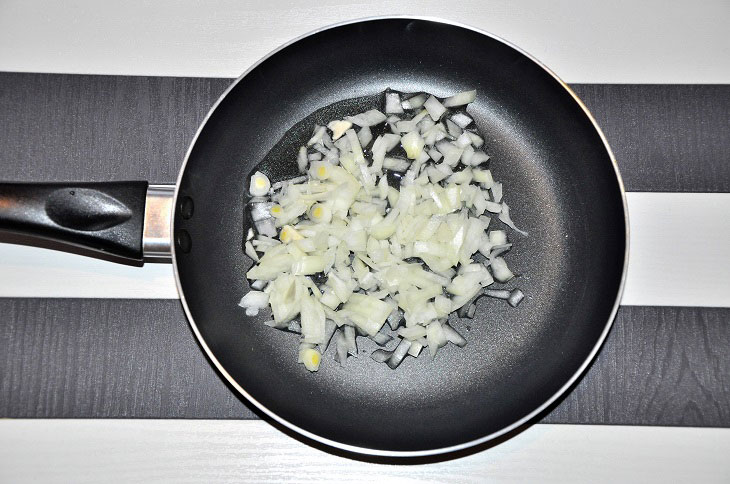 2. When the onion becomes transparent, add the carrots cut into small strips. Saute vegetables, stirring occasionally, about 5 to 7 minutes.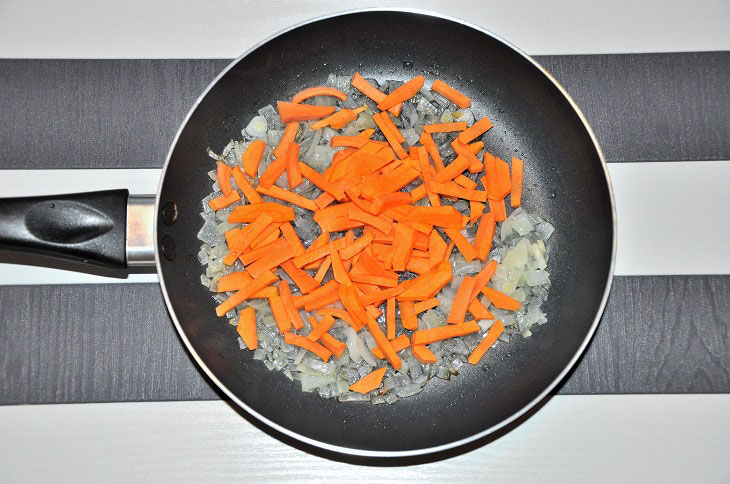 3. After that, add pre-washed and chopped champignons to the onion with carrots. Fry the vegetables until cooked, do not forget to add salt and pepper (black or allspice) to taste.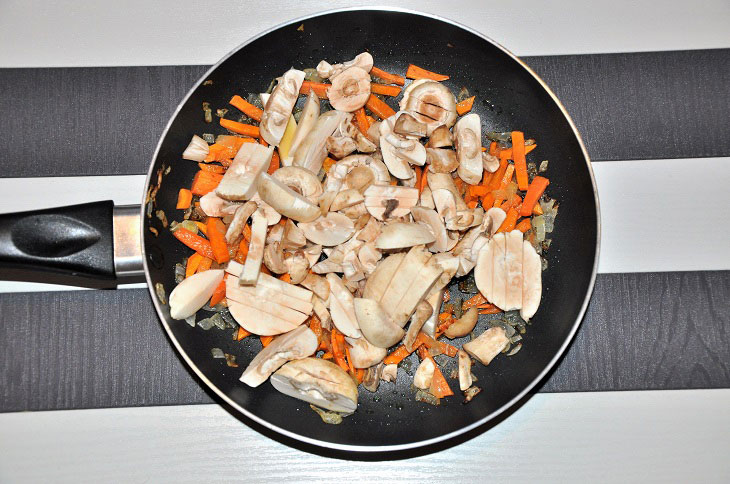 4. Put the fried mushrooms with onions and carrots on a paper towel and let them cool completely.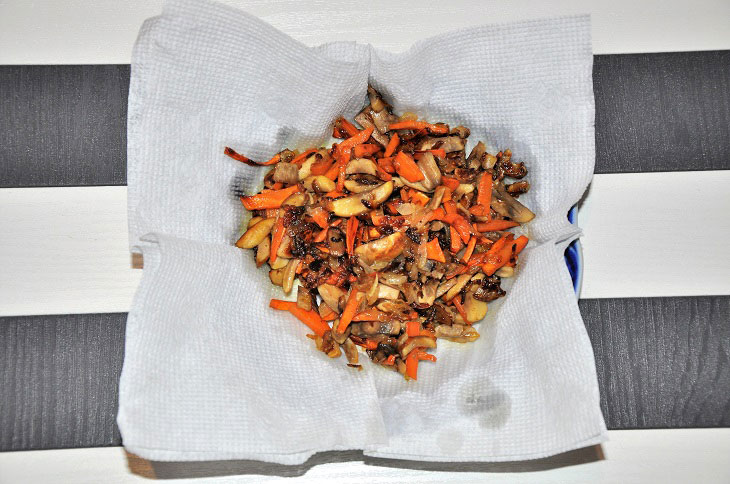 5. While vegetables with mushrooms are cooling, prepare the main ingredient of the salad – chicken liver. Rinse the liver under water, dip it with a paper towel / napkins to remove moisture, trim fat and spit if necessary. Cut the chicken liver into small strips. Then fry in vegetable oil until golden brown, salt and pepper.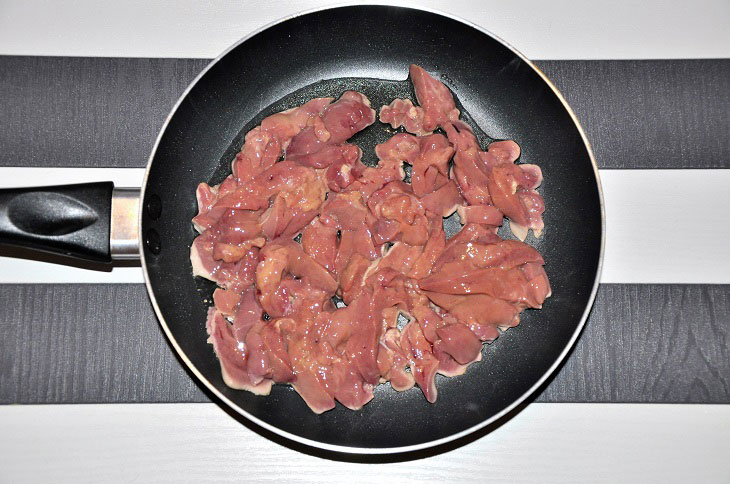 6. Place the fried chicken liver on a paper towel and set aside.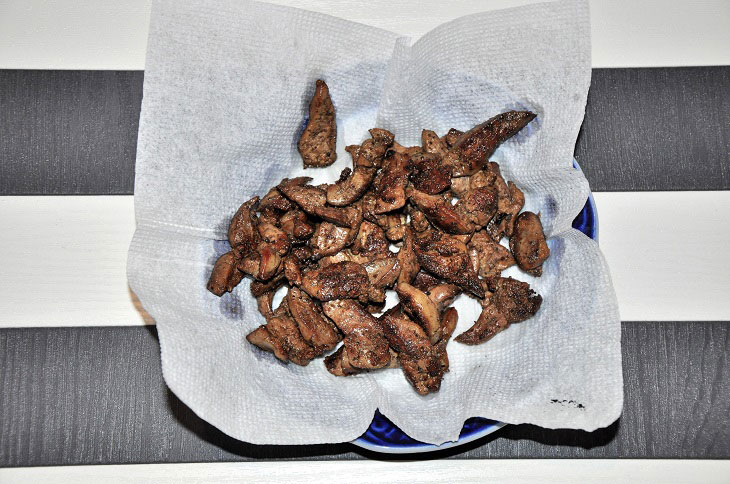 7. Next, start preparing the salad. Put the cooled fried vegetables with mushrooms in a salad bowl.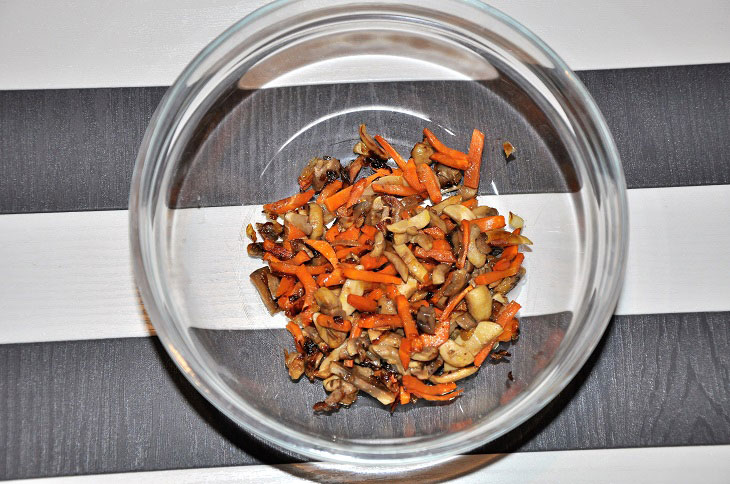 8. Add cooled fried chicken liver to them.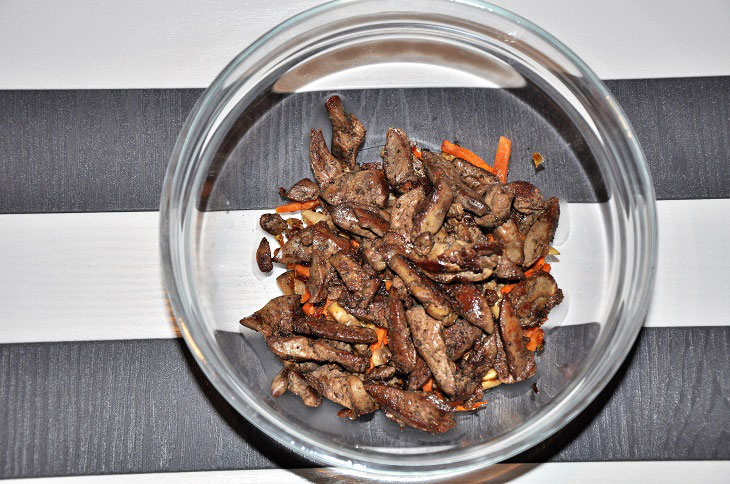 9. To the main ingredients of the salad, also add boiled eggs cut into small cubes.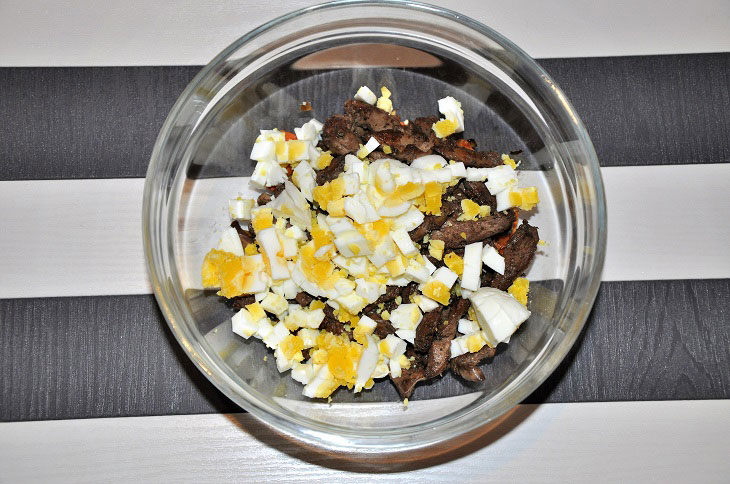 10. Chop a few sprigs of parsley and dill. Add chopped greens to the future salad.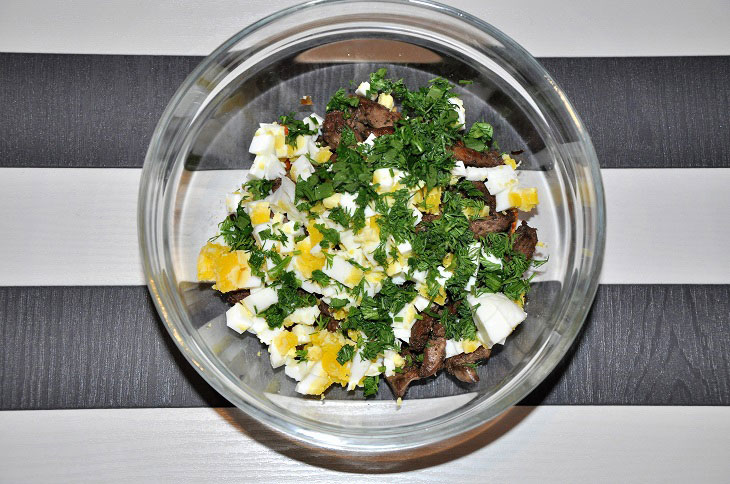 11. Season the salad with mayonnaise, mix thoroughly. Serve the ready-made salad "Belarusian Railway Station" to the table immediately after preparation.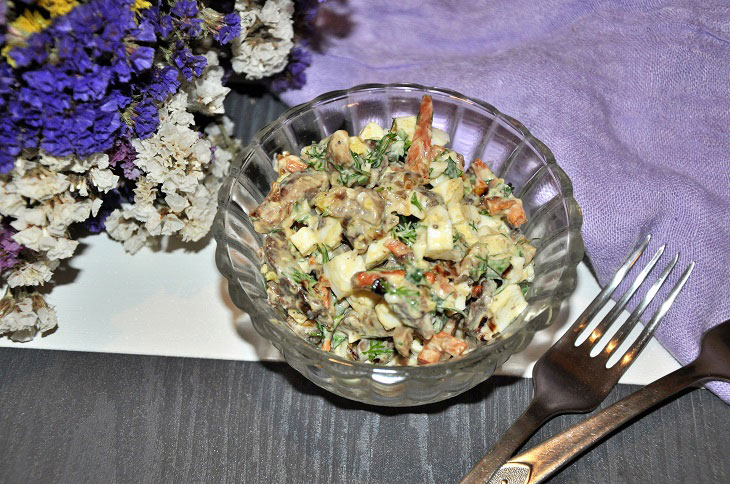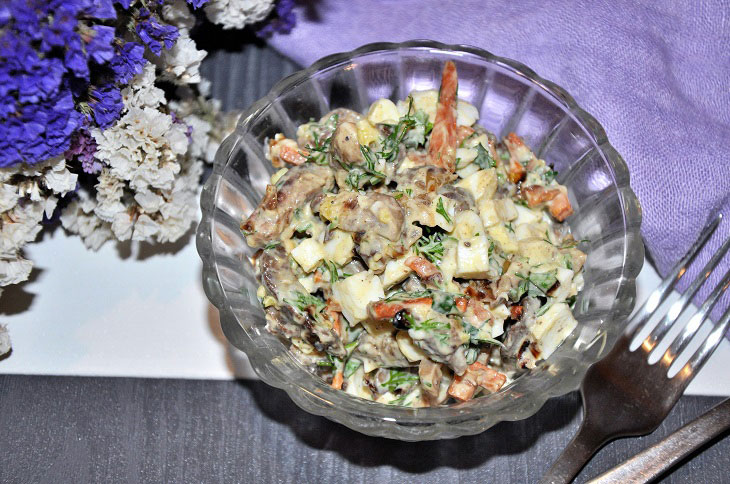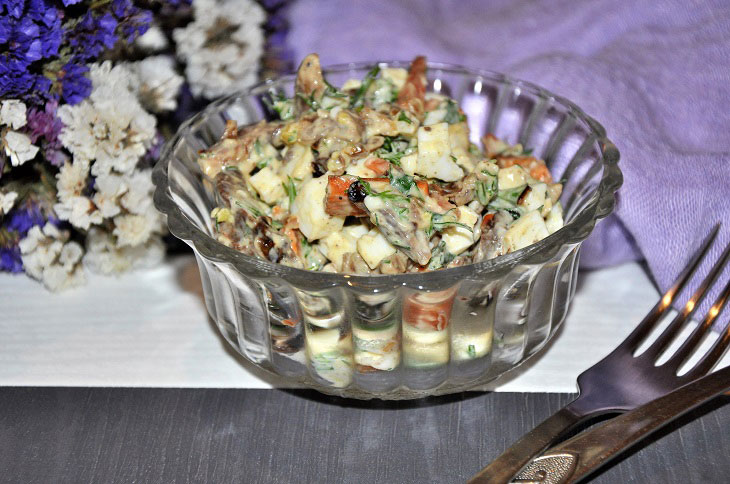 Bon appetit!