Salad "Omelette" is prepared not only from ingredients familiar to everyone, but is also eaten in an instant. Hearty, but at the same time light, juicy and memorable – this salad will be remembered by you and your guests.
To speed up the preparation of the dish, we advise you to boil and cool the chicken fillet in advance. Frying egg omelets is a matter of a few minutes, otherwise everything is easy and simple. For the salad, you will also need fried onions, canned corn, a little garlic and herbs for flavor and piquancy. We will use delicious mayonnaise as a sauce. You can buy it or make your own at home.
Salad "Omelette" has excellent taste and can become a worthy treat for your guests!
Ingredients:
Chicken fillet – 200 g.
Chicken eggs – 2 pcs.
Onion – 70 g.
Canned corn – 100 g.
Mayonnaise – 80 g.
Garlic – 1 clove.
Vegetable oil – 1-2 tbsp. l.
Salt – to taste.
Greens – to taste.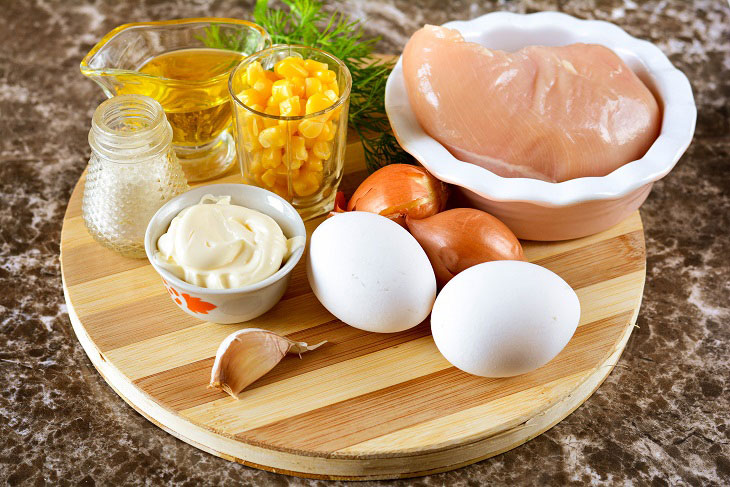 How to cook:
1. Crack chicken eggs into a container, shake the omelette mixture with a fork or whisk, salt to taste.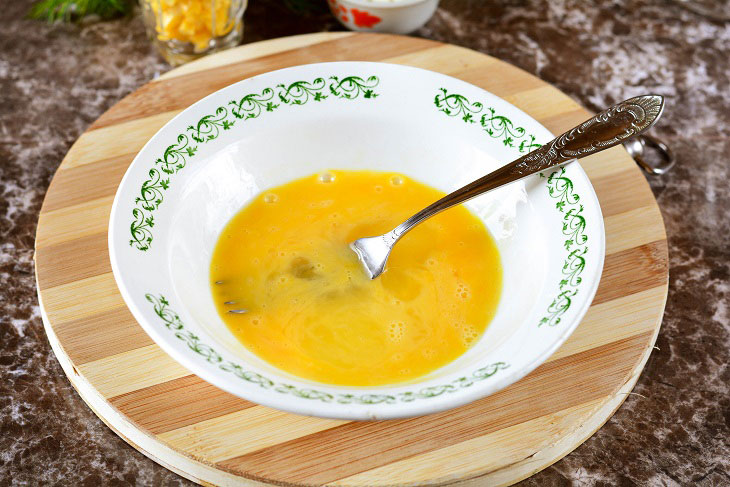 2. Lightly grease a frying pan with oil, heat over medium heat, fry 2-3 egg thin pancakes. Fry the omelettes on both sides, carefully turning over.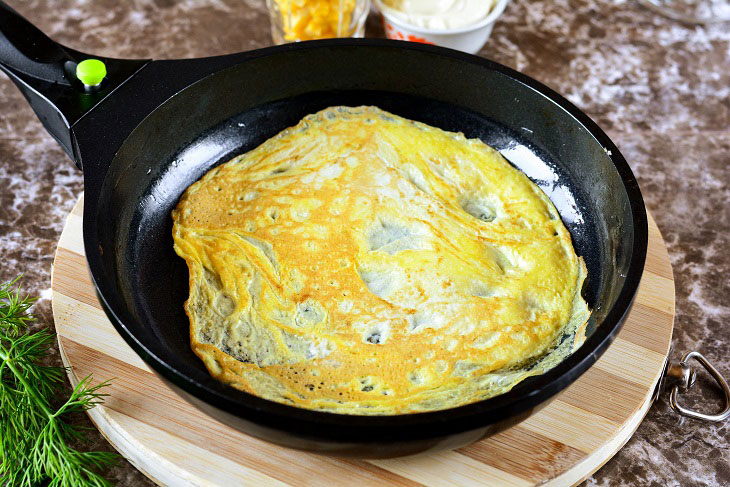 3. Cut the cooled omelet pancakes into strips for salad.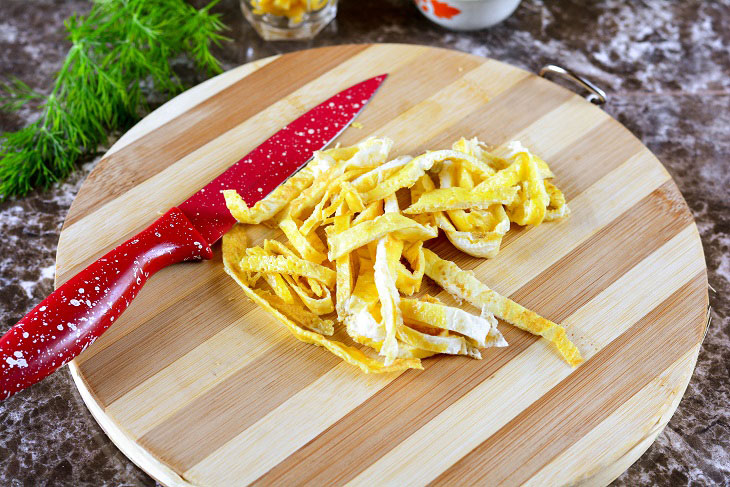 4. Peel and rinse the onion, cut into small cubes.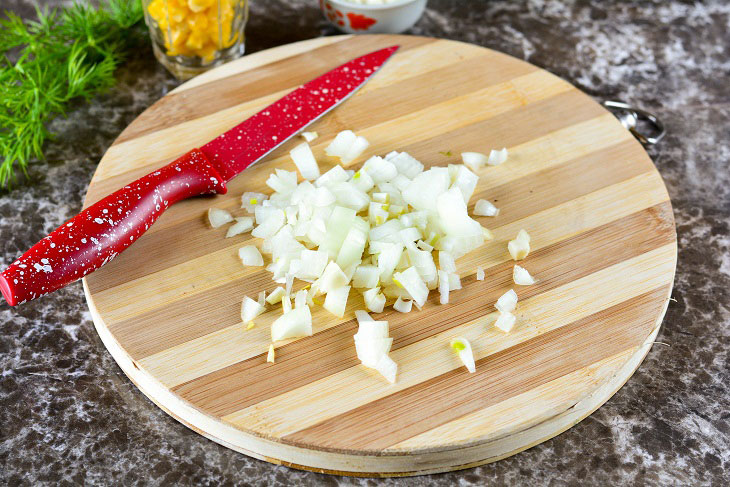 5. Fry the onion in the remaining oil. Stir-fry until the onion is golden and soft.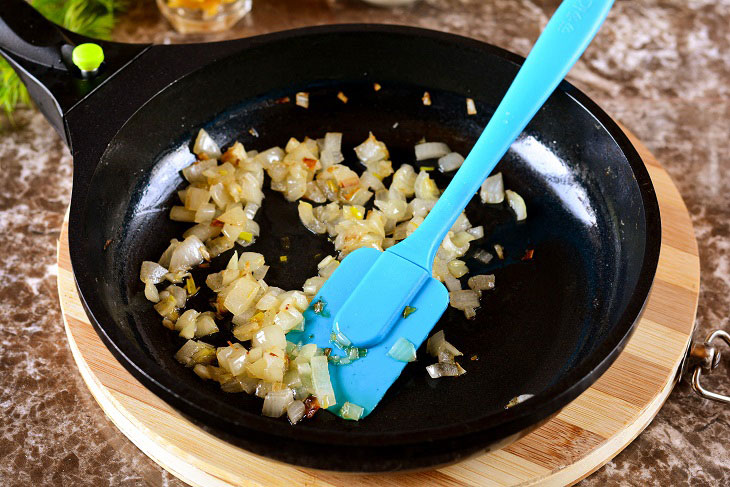 6. Boil the chicken in advance in salted water, cool completely.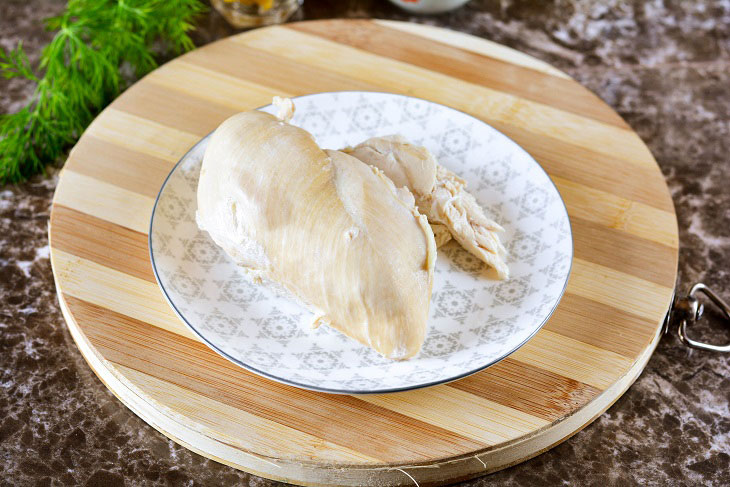 7. Boiled chicken cut into medium cubes.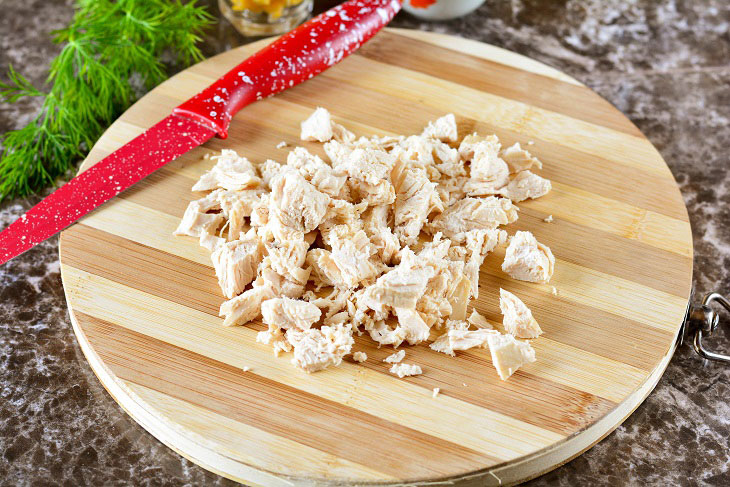 8. Mix chicken meat, fried onions, scrambled pancakes in a bowl and add corn, from which you need to drain the marinade and all the liquid in advance.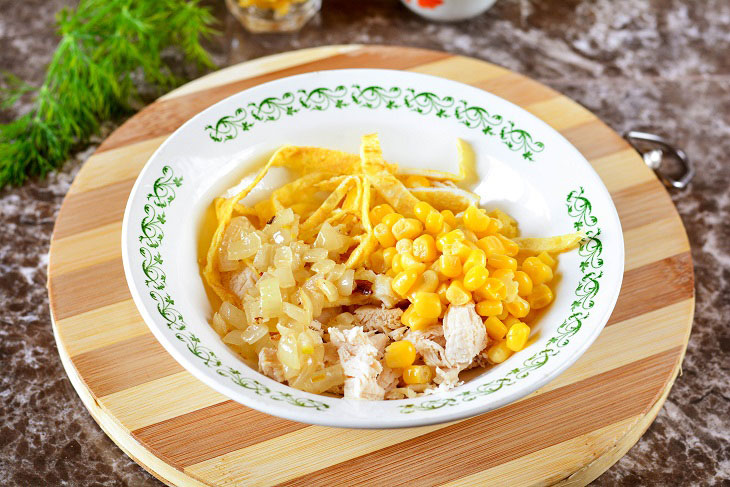 9. Also add finely chopped fresh dill and squeeze garlic through a press.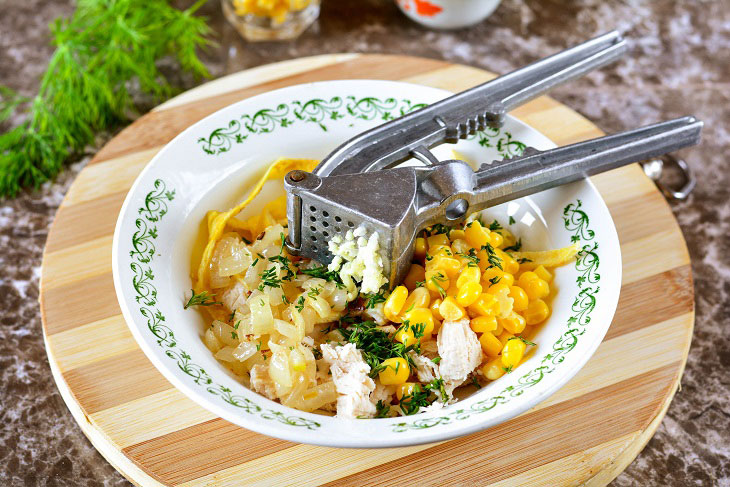 10. Season the salad with delicious mayonnaise and salt to taste, mix all the ingredients.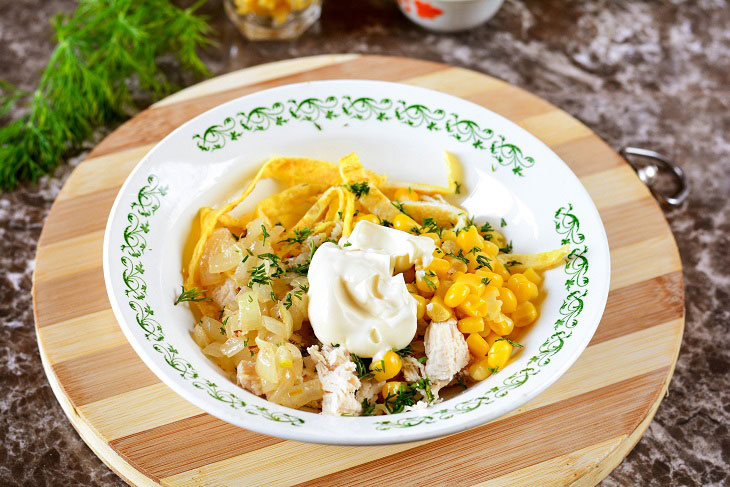 Ready "Omelette" salad can be served immediately to the table.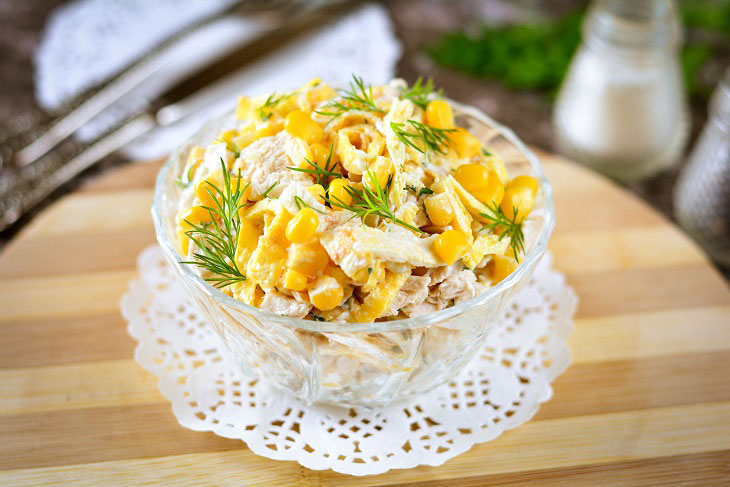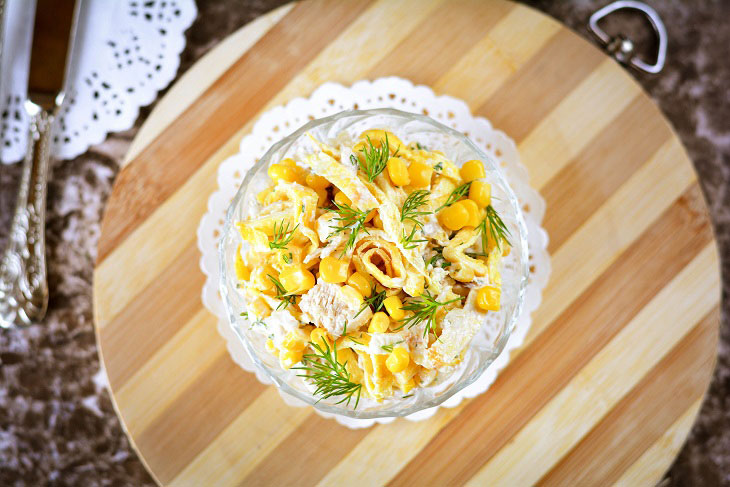 Enjoy your meal!