Salad "Kaleidoscope" is a very unusual and unlike other salad appetizer that can be prepared without much effort. Salads are prepared according to the principle that all the ingredients are most often laid out in a bowl, mayonnaise is added to them, all this is mixed and the dish is ready.
Salad "Kaleidoscope" is prepared in a completely different way. All the ingredients are cut and then laid out on a flat dish in a circle, and mayonnaise is squeezed into the center of the salad. Such a presentation has an original originality and always arouses the interest of guests on the festive table.
You should not decorate the salad with greens or other ingredients on top, as it will lose its appearance. And it should be like a kaleidoscope.
Ingredients:
Boiled chicken fillet – 50 g.
Fresh tomato – 1 pc.
Bulgarian pepper – 0.5 pcs.
Smoked sausage cheese – 50 g.
Carrots in Korean – 50 g.
Salt – to taste.
Ground pepper – to taste.
Mayonnaise – about 1 tbsp. l.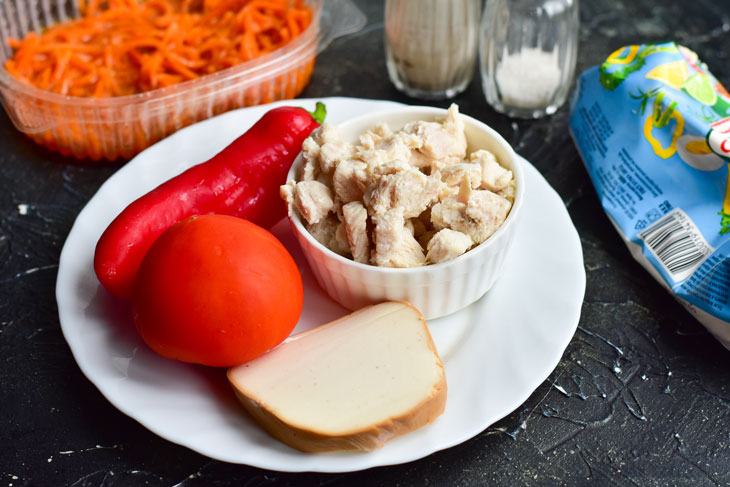 Cooking:
1. Wash the tomato and then cut into small cubes. Wash the bell pepper, remove the seeds and cut into small cubes too.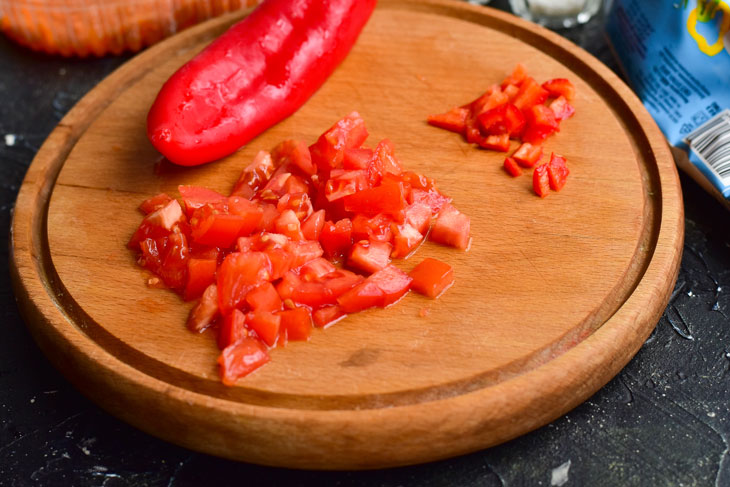 2. Grate the cheese on a coarse grater.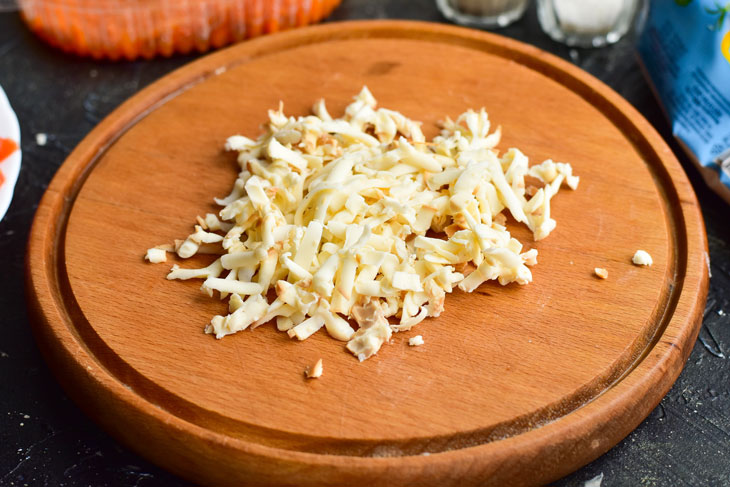 3. Put the tomatoes and peppers on the edge of the dish as shown in the photo. Salt and pepper the vegetables.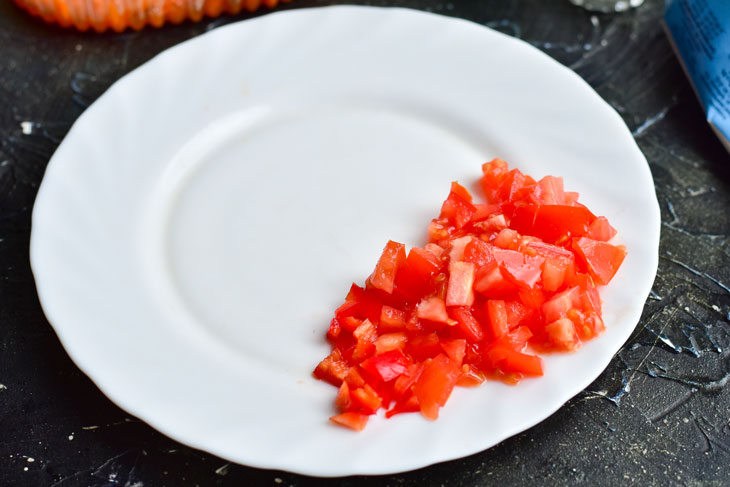 4. Boil the chicken fillet until tender in salted water. In time, this process takes about 20 minutes. The fillet can be pre-cut immediately into pieces or after the meat is cooked. Lay it next to the vegetables.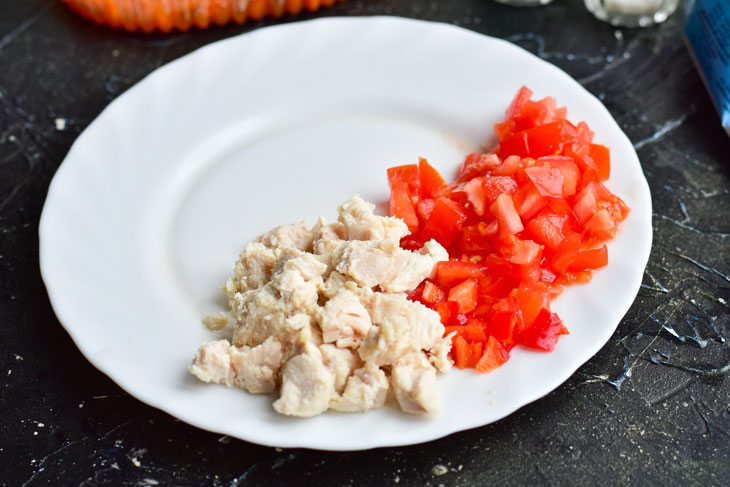 5. Open a jar of Korean carrots. Put it in a colander for a few minutes to drain excess juice. Now put the carrots next to the boiled chicken fillet.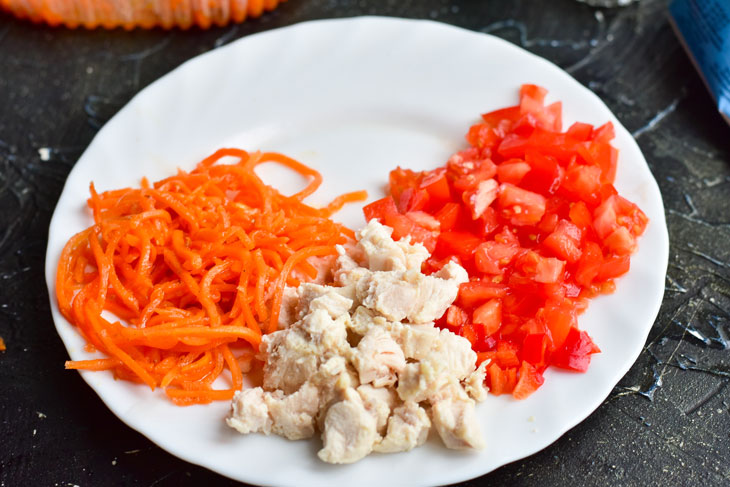 6. At the end, lay out the grated cheese.
You can use not sausage cheese, but hard.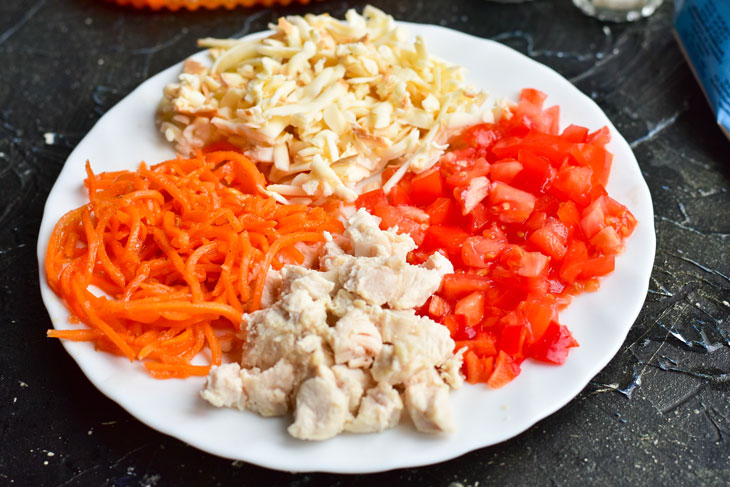 7. Now squeeze mayonnaise into the center of the salad.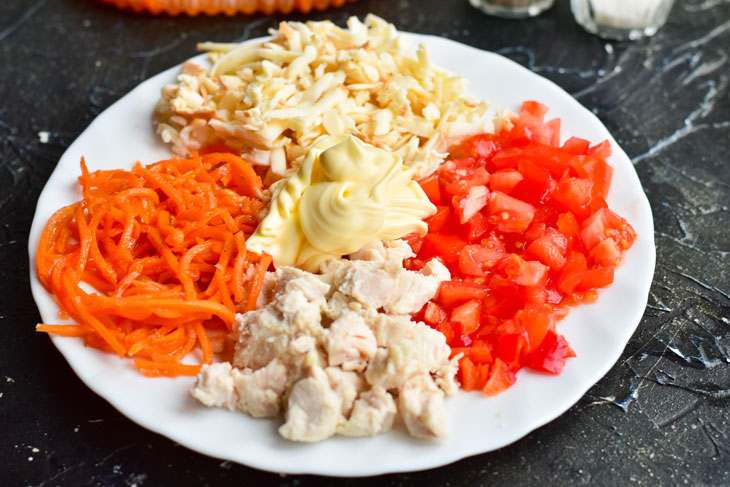 Serve the finished salad "Kaleidoscope" to the table.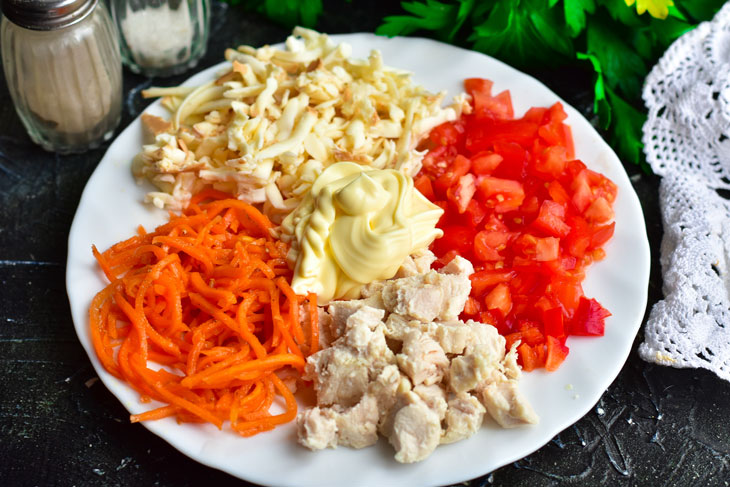 Enjoy your meal!