Salad "Metelitsa" can be safely called a winter dish. In terms of composition, everything is clear – you will need potatoes, mushrooms, eggs and cheese. Fresh vegetables are not needed in this salad, which are much more expensive in winter than in summer.
Salad "Metelitsa" turns out to be hearty and tasty, potatoes are in perfect harmony with mushrooms, especially fried ones. For dressing, take mayonnaise, it will give the dish juiciness. A decent salad will fit perfectly into your daily menu, and try to surprise guests at the next holiday. From inexpensive products, a worthy treat for your family and friends comes out.
Ingredients:
Potato – 200 g.
Mushrooms (champignons) – 150 g.
Onion – 40 g.
Hard cheese – 80 g.
Chicken eggs – 1-2 pcs.
Mayonnaise – 70 g.
Vegetable oil – 40 g.
Salt, black pepper – to taste.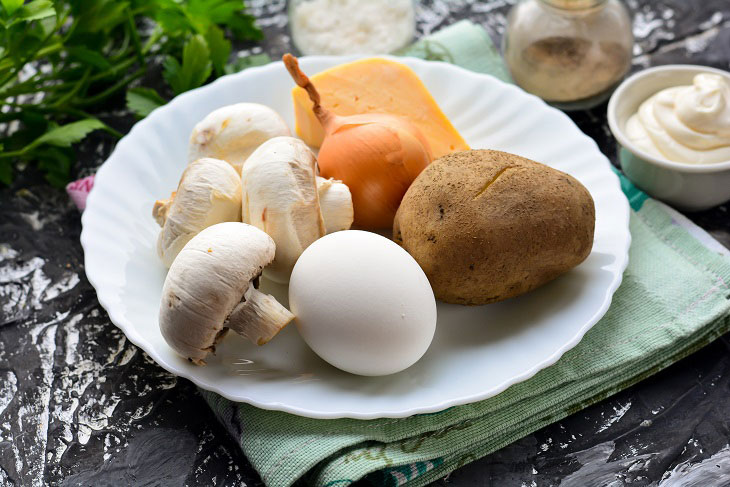 How to cook:
1. Peel the mushrooms and cut into small cubes, also clean the onion and chop it finely.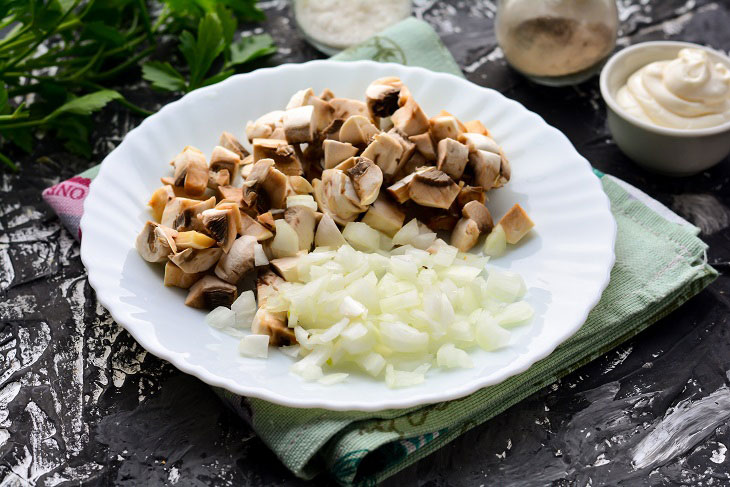 2. Pour a little vegetable oil into the pan, add the onion and mushrooms, fry for 5-7 minutes, stirring occasionally. Add salt and black pepper to taste. Cool the fried mushrooms.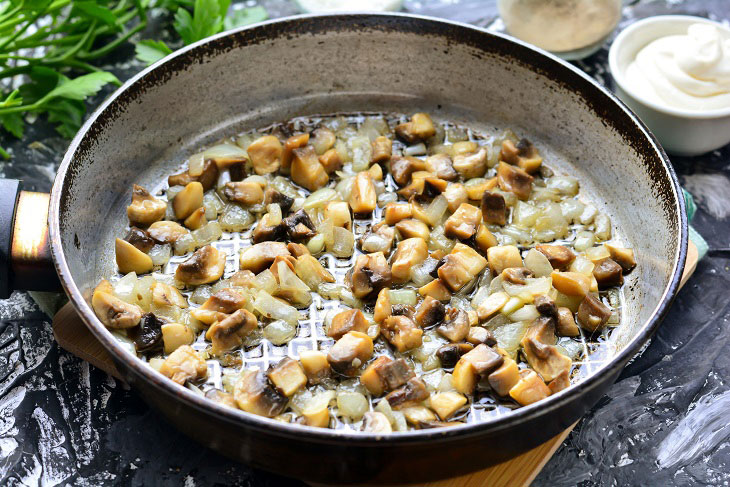 3. Boil potatoes in their skins, cool and peel, then grate.
The cooled potatoes are well rubbed on a grater.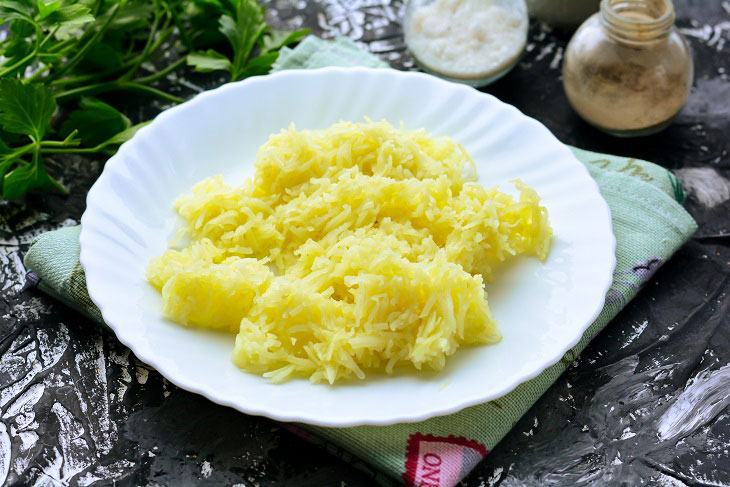 4. Grate and cheese – use any variety that you like or have in the refrigerator.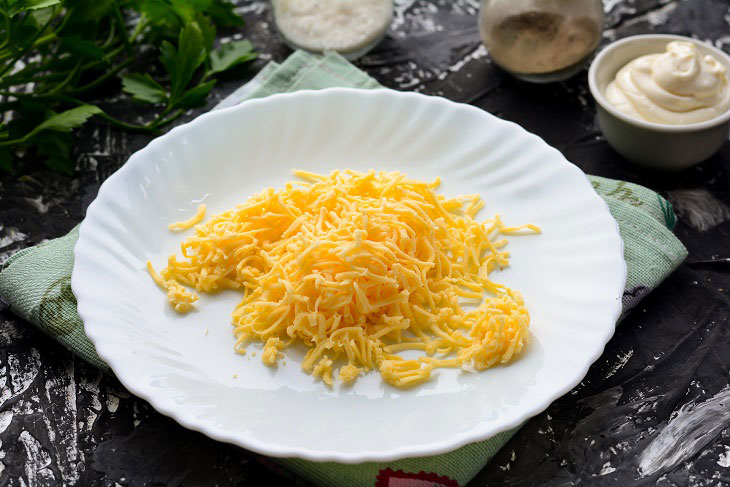 5. Hard boil chicken eggs, cool and peel. Grate the eggs.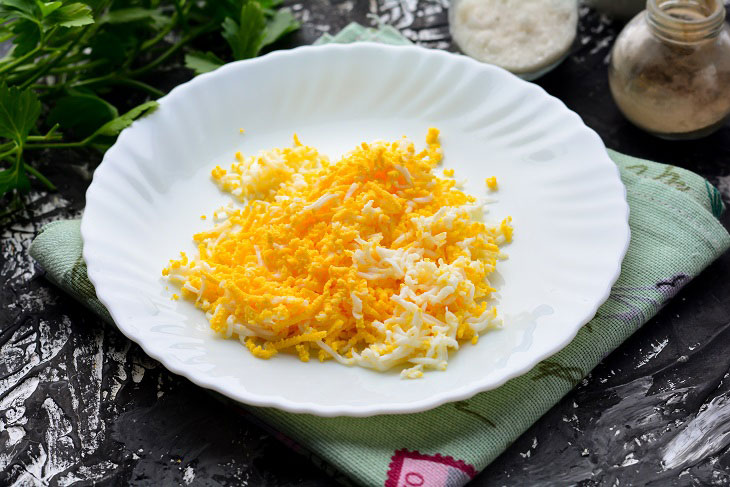 6. Form the salad in layers, take a convenient utensil or a portioned cooking ring, whichever you prefer. Put the fried mushrooms in the first layer, lightly pour with mayonnaise.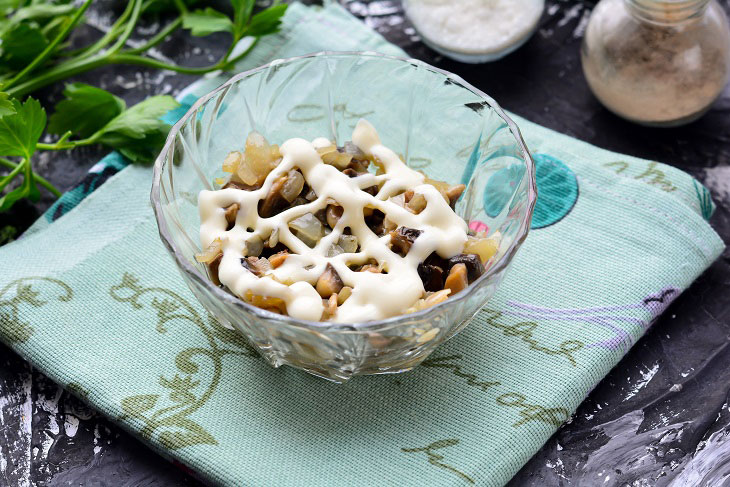 7. Then lay out the potato layer – salt this layer a little. Drizzle with mayonnaise and pepper if desired.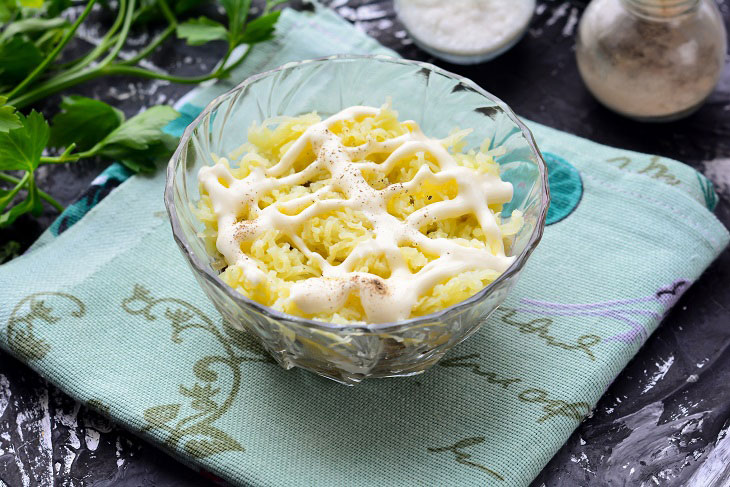 8. Next, lay out the grated eggs, salt to taste and grease well with mayonnaise.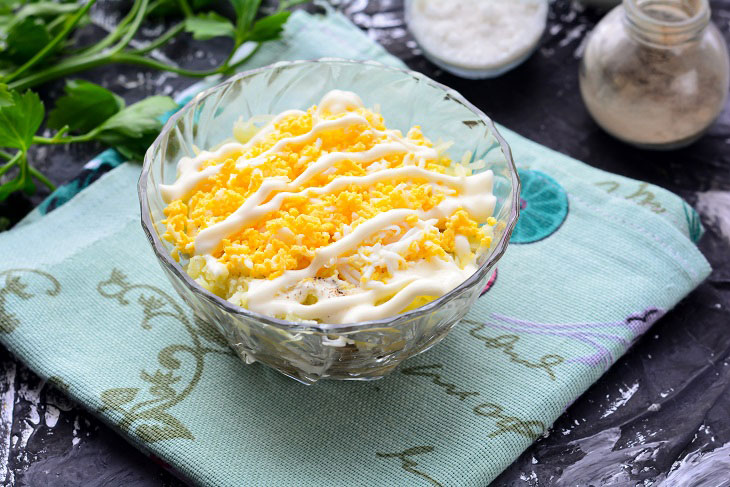 9. Sprinkle the salad with grated cheese, add mayonnaise and you're d1.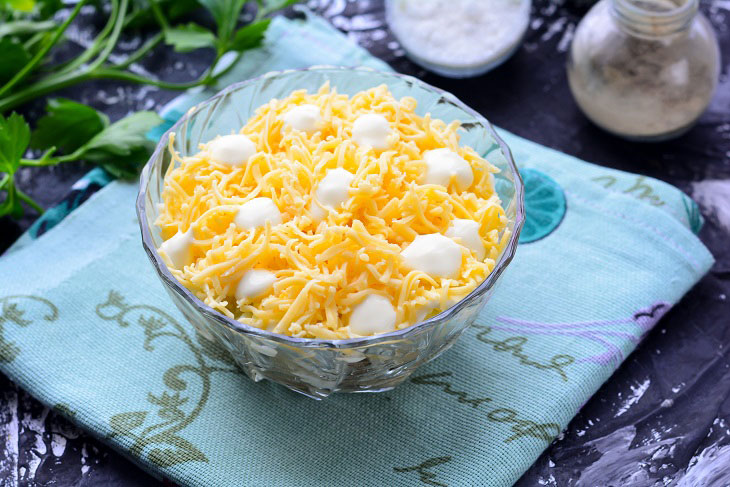 10. Let the salad soak in the refrigerator for 20-30 minutes and serve.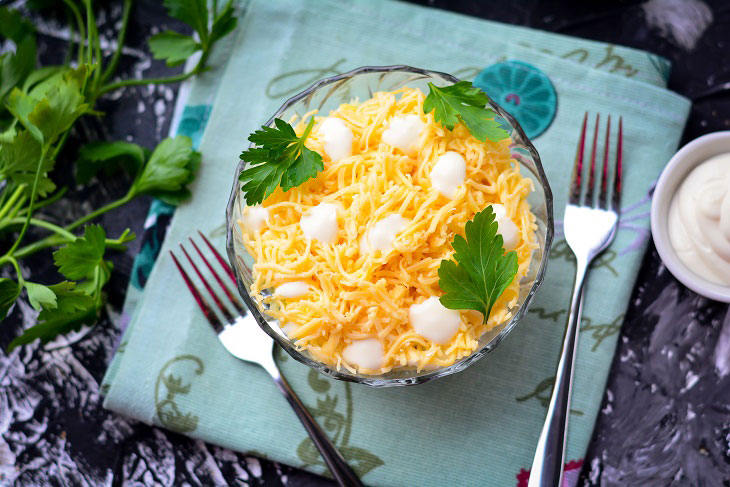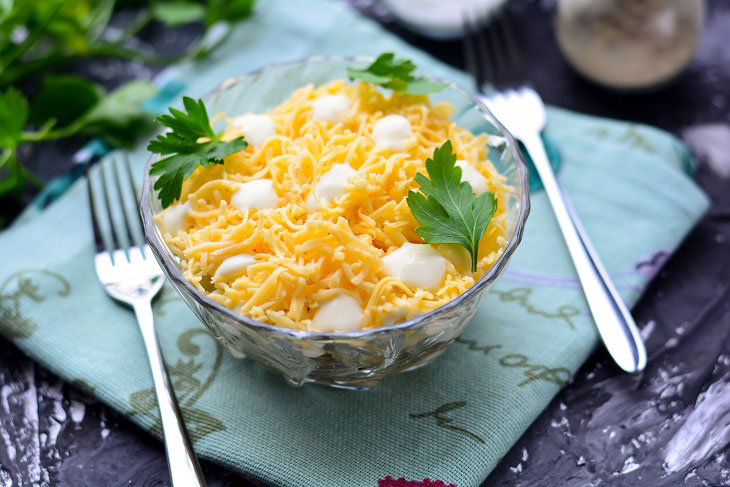 Enjoy your meal!