Today we will prepare a salad with cheese, but not with the usual hard one, but it will be smoked pigtail cheese. The main components of the salad are cheese and chicken fillet. The salad will turn out especially tasty if you use smoked or baked chicken fillet for it. Vegetables in the dish add juiciness and freshness.
Ingredients:
Smoked cheese – 150 g.
Chicken fillet (boiled or smoked) – 170 g.
Boiled potatoes – 1-2 pcs.
Fresh tomatoes – 2 pcs.
Pickled cucumber – 1-2 pcs.
Sweet pepper – to taste.
Homemade mayonnaise – for dressing.
Salt – as needed.
Ground black or pink pepper – to taste.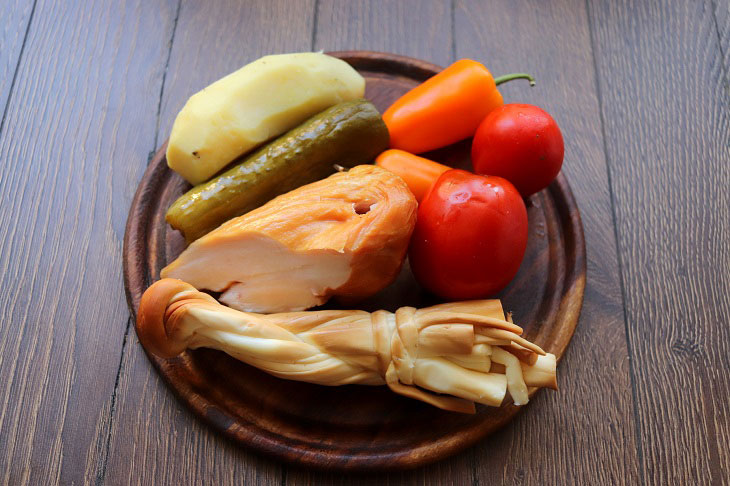 How to cook:
1. Cut a piece of chicken fillet or meat from a chicken thigh for salad into strips or disassemble it into fibers with your hands, send it to a bowl. Peel boiled or baked potatoes and cut into thin strips, add to salad.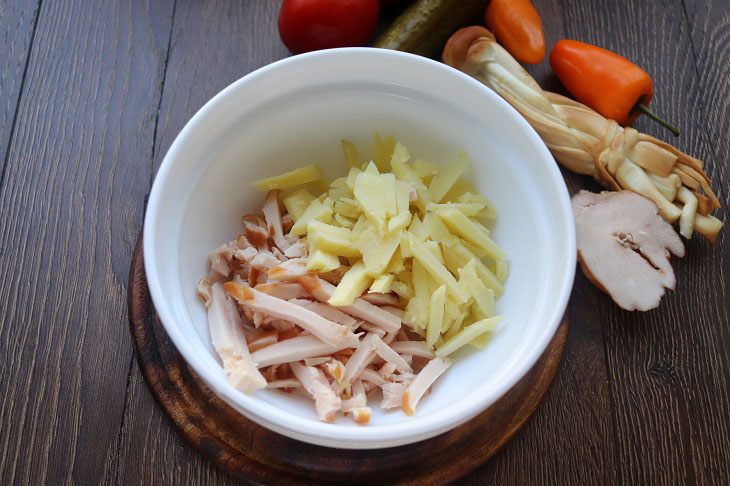 2. Add fresh or pickled vegetables to your dish. Today we used fresh tomatoes and sweet peppers, thinly sliced ​​into strips.
We recommend removing the seed inside of the tomato so that the salad does not turn out to be watery.
This time we add the cucumber in a pickled form, you can use a fresh vegetable.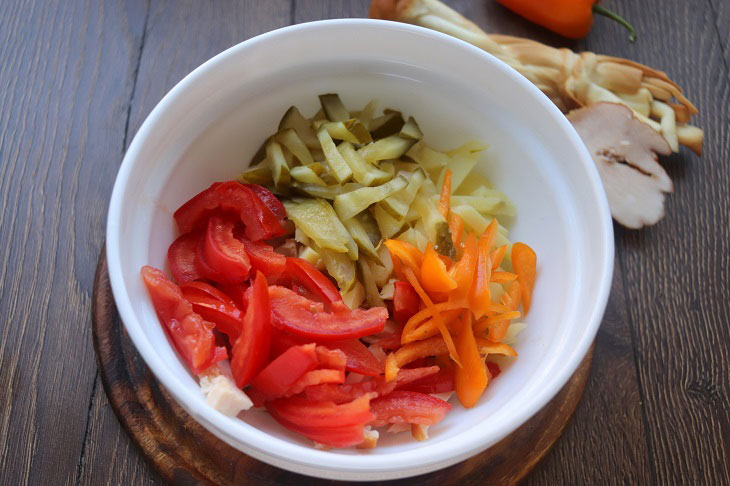 3. Disassemble the smoked cheese of the "Pigtail" type into fibers. Add some cheese to the salad, to decorate the finished salad, put a handful of cheese aside. For dressing, use thick homemade mayonnaise.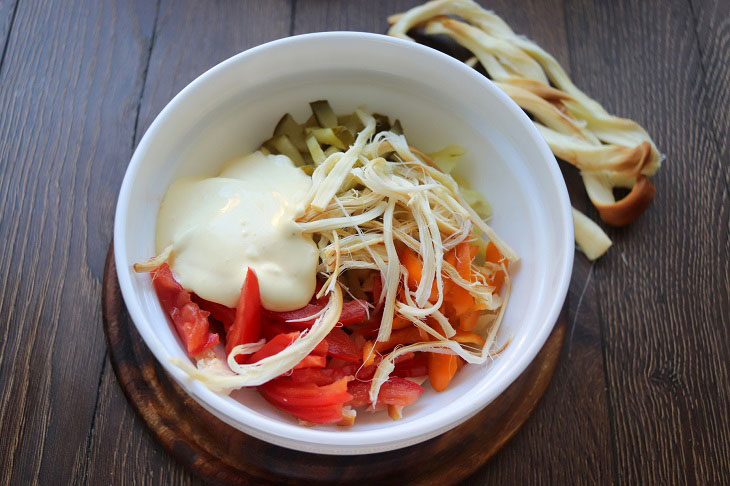 4. Stir the salad, taste. Add salt and ground black pepper to the dish as needed.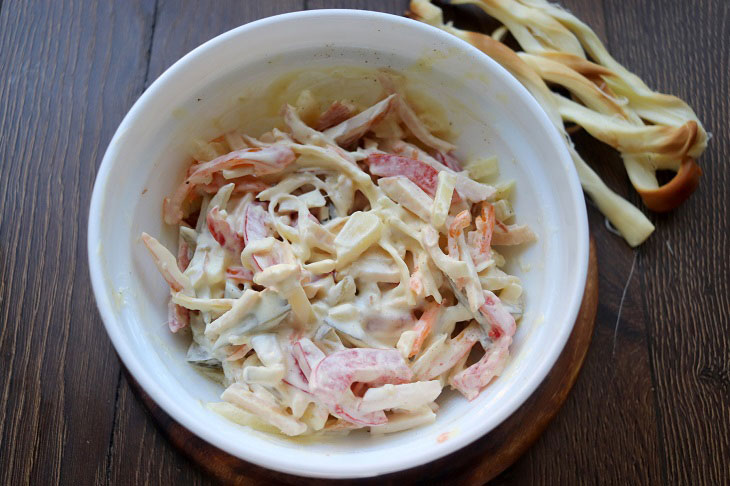 5. Such a salad does not require time to soak and infuse, serve it immediately to your home after cooking. Lay it in a pile on a plate or use a special dish to give the dish a neat look. Sprinkle the fragrant smoked cheese on top.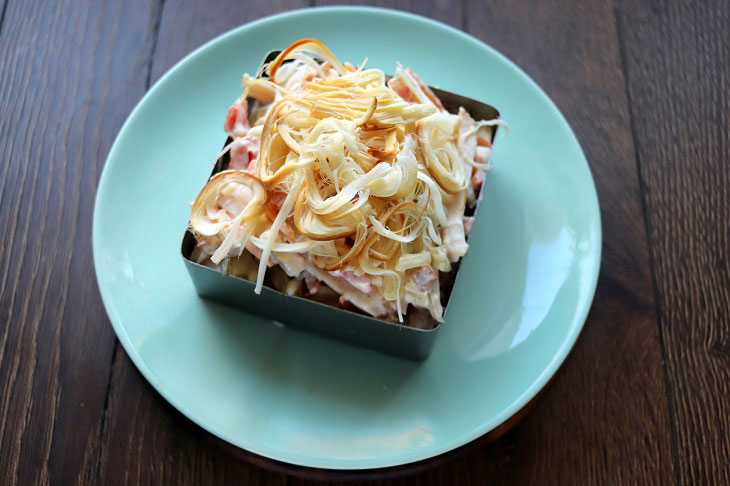 The salad turns out to be quite satisfying, it can replace one meal, especially if you serve a piece of delicious bread or pita bread with it.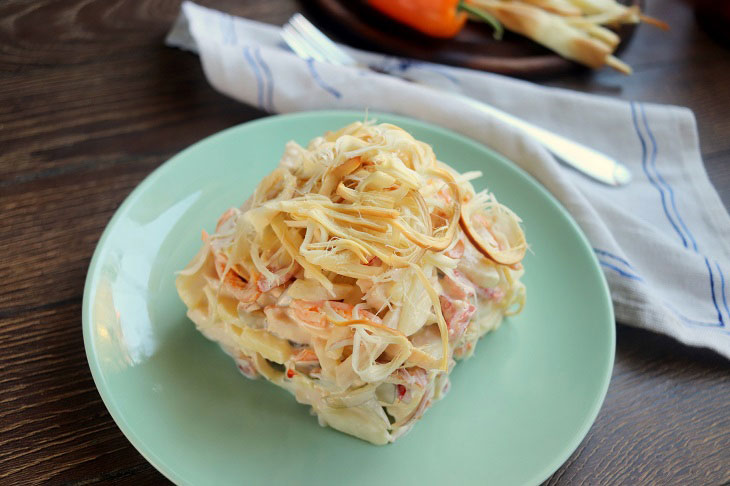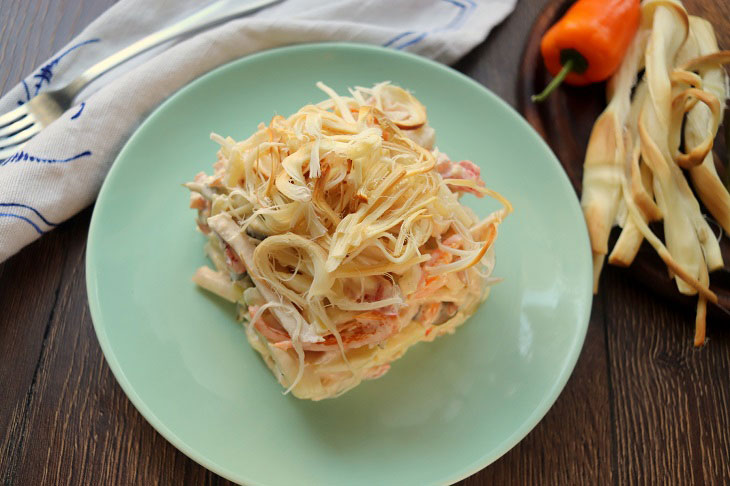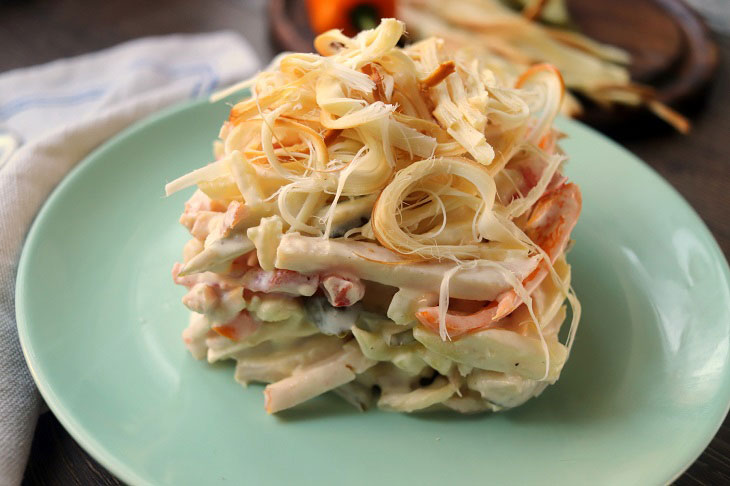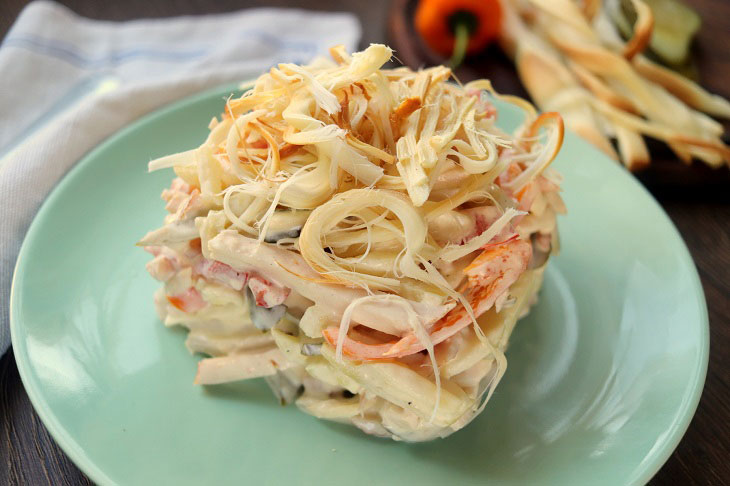 Bon appetit!