Salad "Herring under a fur coat" with mackerel is a great solution for a festive feast, it turns out hearty and fragrant. By using salted mackerel instead of herring in the salad, the dish has a new taste that you and your guests will love.
The classic "Herring under a fur coat" is often present on our holiday tables, so we want something new, but just as tasty. With mackerel, the dish takes on a new shade. It is very easy to prepare the dish – there are few bones and the fish is very fatty, it complements all vegetables well. To cook it faster, we advise you to boil all the vegetables and eggs in advance.
Ingredients:
Salted mackerel – 150 g.
Potatoes – 150 g.
Beets – 100 g.
Carrots – 60 g.
Onion – 40 g.
Chicken eggs – 1-2 pcs.
Mayonnaise – 80-90 g.
Salt – to taste.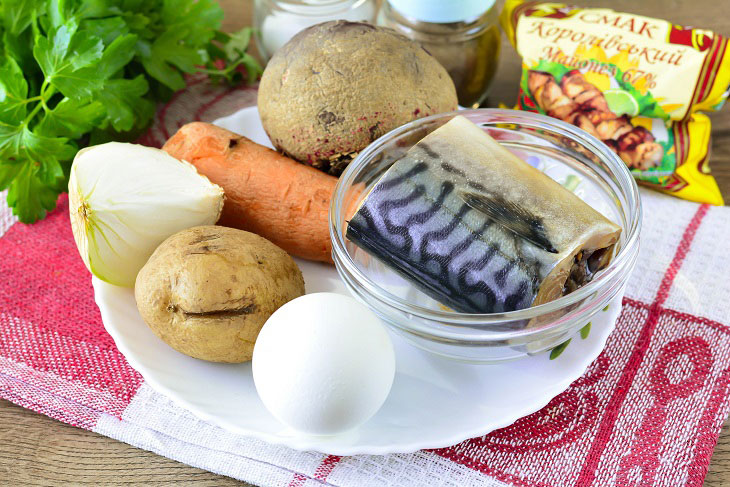 How to cook:
1. First of all, boil all root vegetables. Rinse vegetables and boil in their skins until soft – potatoes, beets and carrots. Potatoes and carrots will cook for about 20 minutes, then remove them from the water and cool. Boil the beets twice as long – about 40 minutes. Peel the boiled root crops. Grate potatoes on a coarse grater.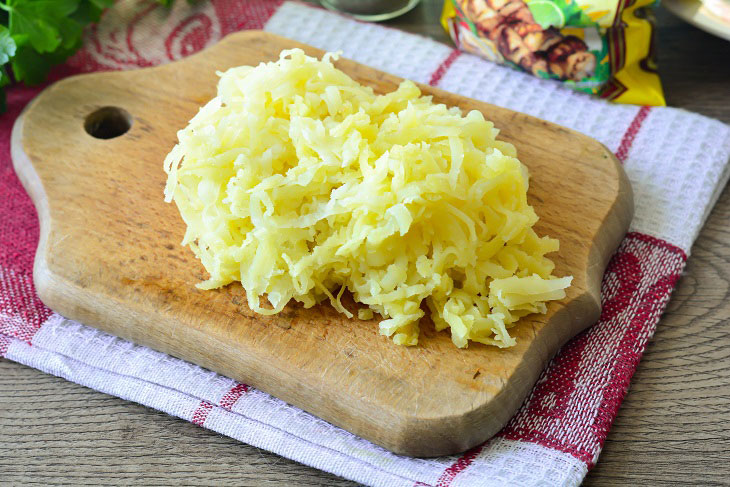 2. Peel the onion from the husk, rinse and cut into small cubes for salad.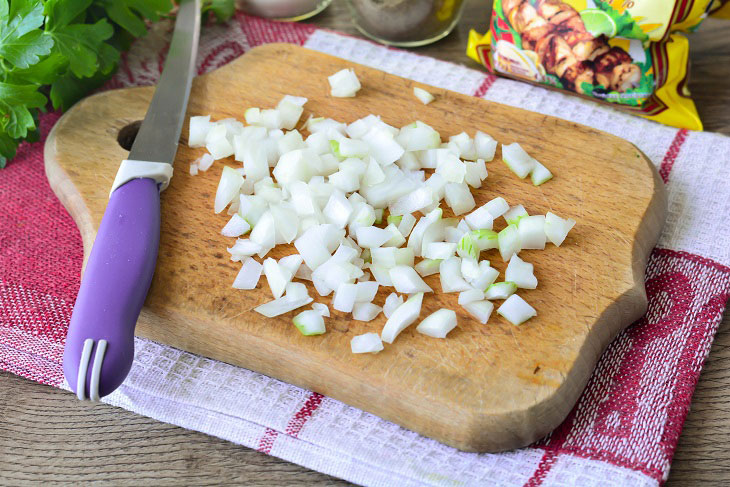 3. Clean the mackerel from the skin, bones – cut the fish fillet into medium cubes.
Mackerel gives the dish a brighter aroma and taste, the salad is richer than with ordinary herring. In addition, it is not a problem to clean mackerel, there are few bones in it, which is much more convenient than messing with herring.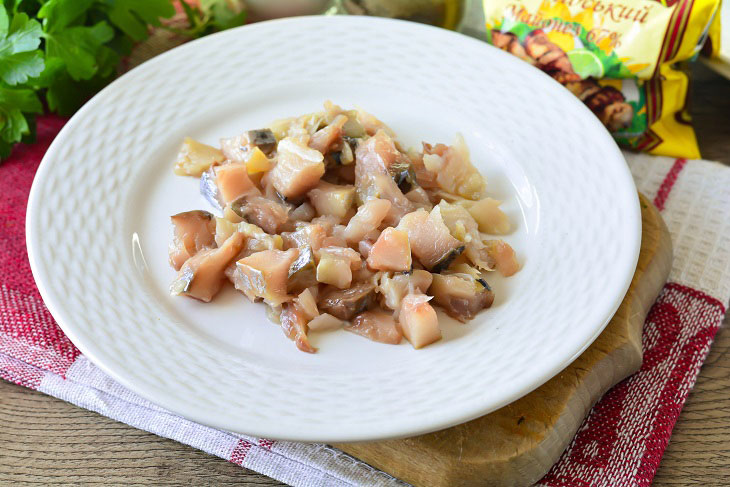 4. Prepare a salad dish – we suggest using a culinary ring and laying out the dish in layers. Put the mackerel mixed with onions in the first layer, lightly pour with mayonnaise.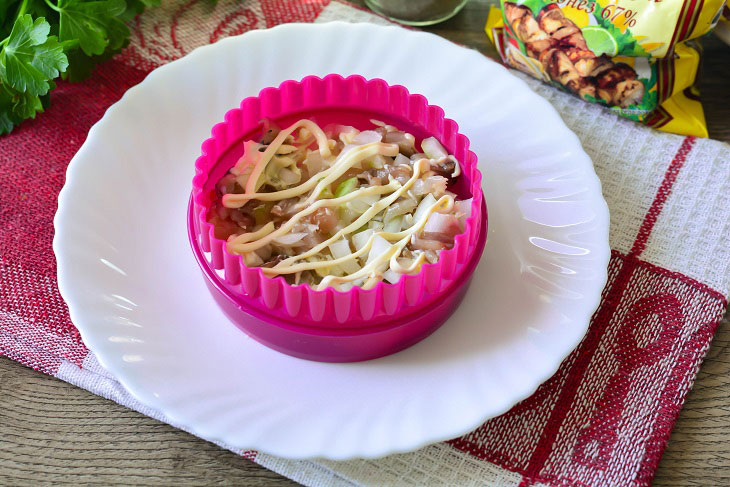 5. Put the second layer of potatoes on the fish. Lightly salt the potato layer and fly with mayonnaise.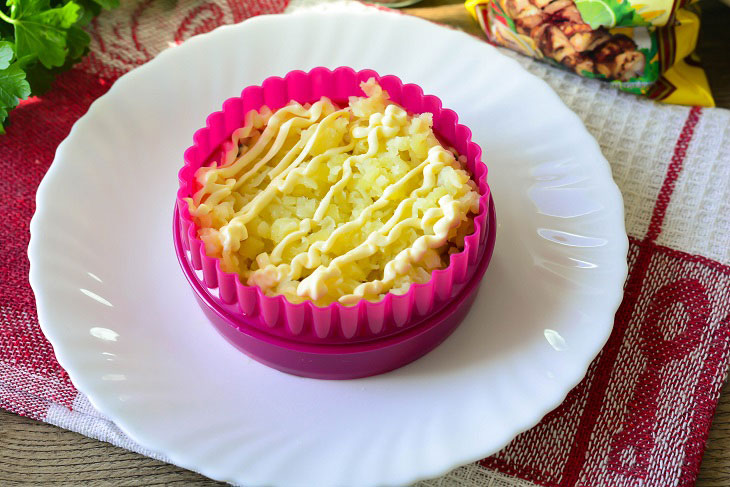 6. Grate boiled carrots and beets on a coarse grater – these vegetables are slightly sweet and harmonize perfectly with salted fish.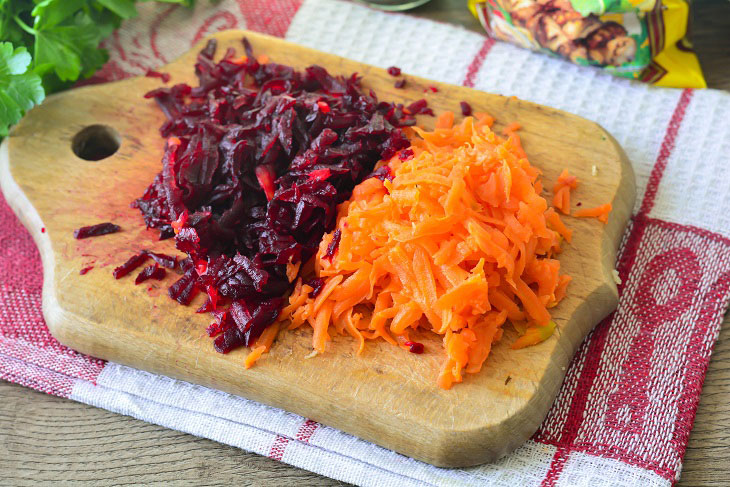 7. Put a layer of grated carrots and grease with mayonnaise, press lightly to compact the salad, so it will keep its shape better.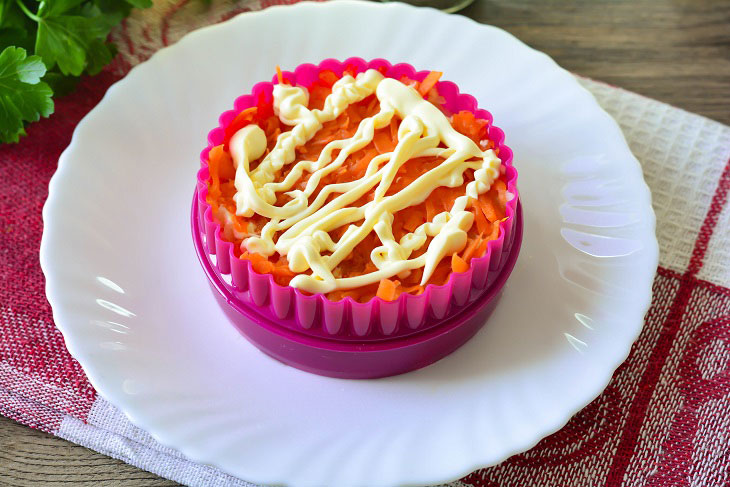 8. Then distribute the grated beets and brush again with mayonnaise.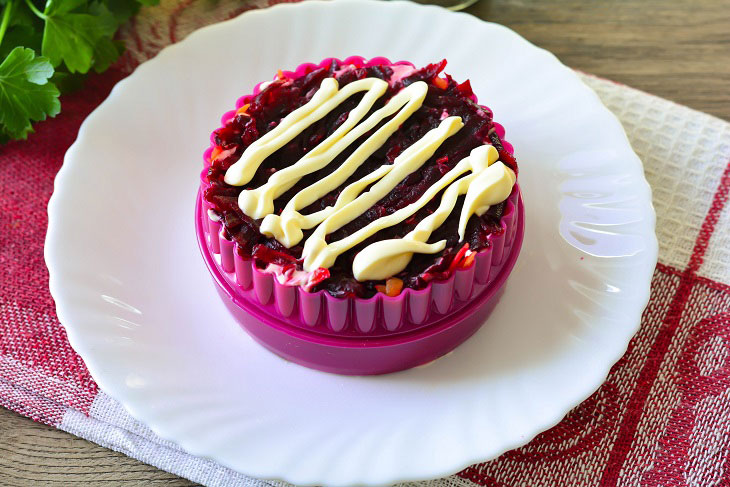 9. Peel hard-boiled chicken eggs and grate on a fine grater.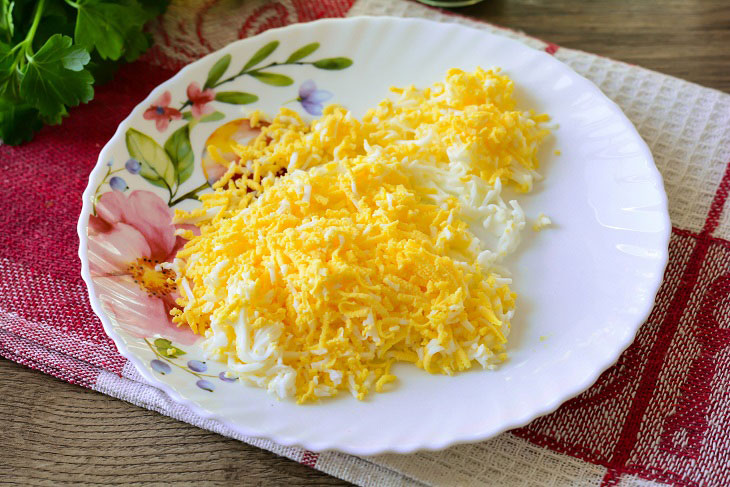 10. At the end, sprinkle the dish with grated eggs and finish cooking.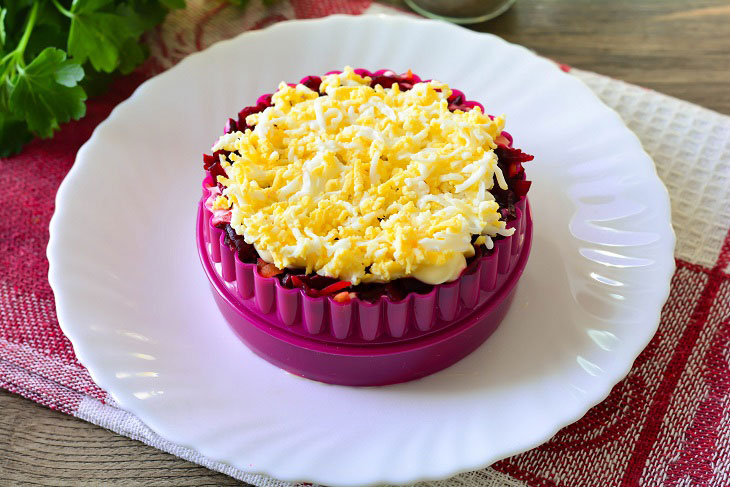 11. Let the salad brew in the refrigerator for 30-40 minutes, then serve.
"Herring under a fur coat" with mackerel will decorate your table and make the feast hospitable.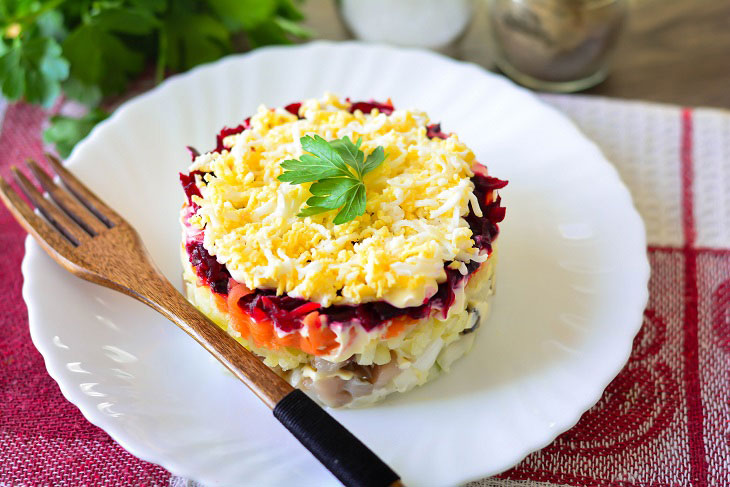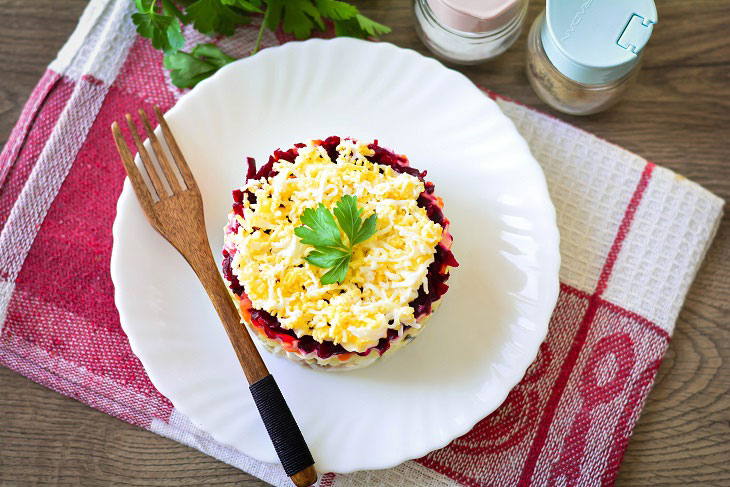 Enjoy your meal!