An unusual Mimosa salad with rice can be prepared for the New Year or any other holiday. It turns out it is not only tasty, but also quite satisfying. Any canned food is suitable for its preparation: sardine, saury, mackerel. The main thing is to pay attention to the expiration date when buying this ingredient and choose canned food from a proven brand.
In order for the salad to turn out juicy, it is necessary to add finely chopped onions to it. It is not necessary to marinate it first, as it will be smeared with mayonnaise and soaked well, and all the bitterness will "leave". It is better to boil vegetables (carrots, potatoes) for salad preparation in advance, in order to save cooking time later.
Ingredients:
Sardines (or any other canned food) – 1 can.
Potato – 1 pc.
Eggs – 2 pcs.
Carrot – 1 pc.
Onion – 0.5-1 pc.
Rice – 50 g.
Salt – to taste.
Ground pepper – to taste.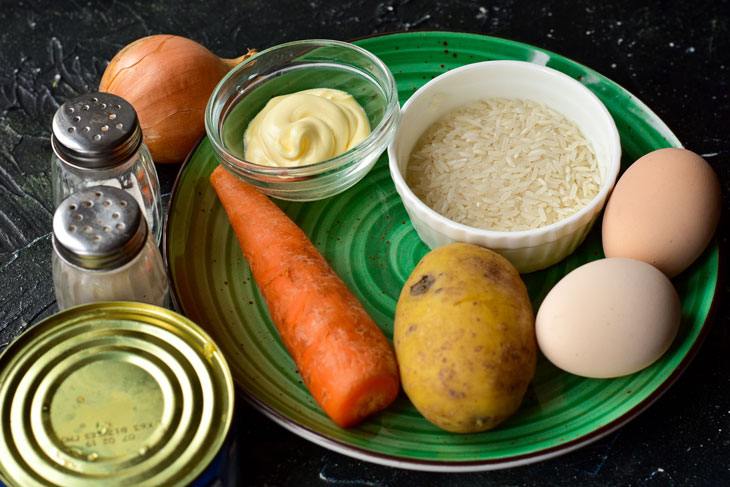 Cooking:
1. Place a forming ring on a beautiful dish and put sardines in it, which are slightly crushed with a fork. Spice up.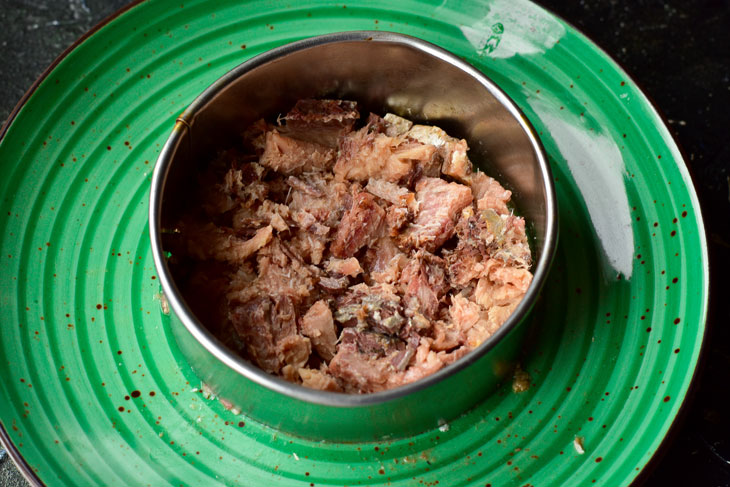 2. Peel and chop the onion finely. Put it on top of the fish.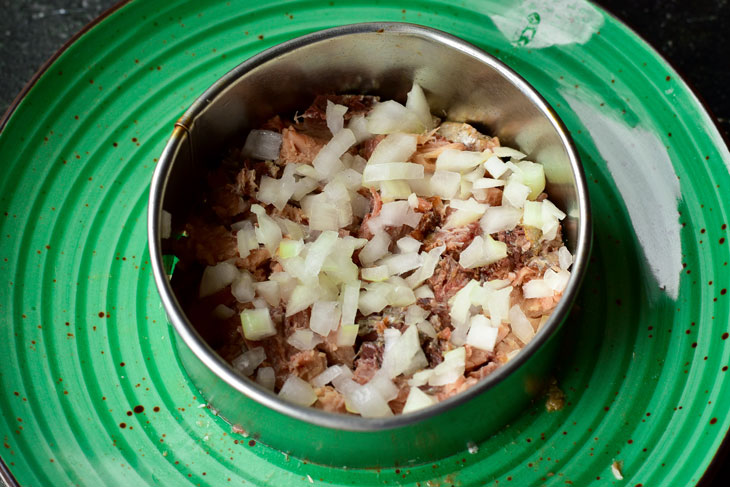 3. Lubricate with mayonnaise.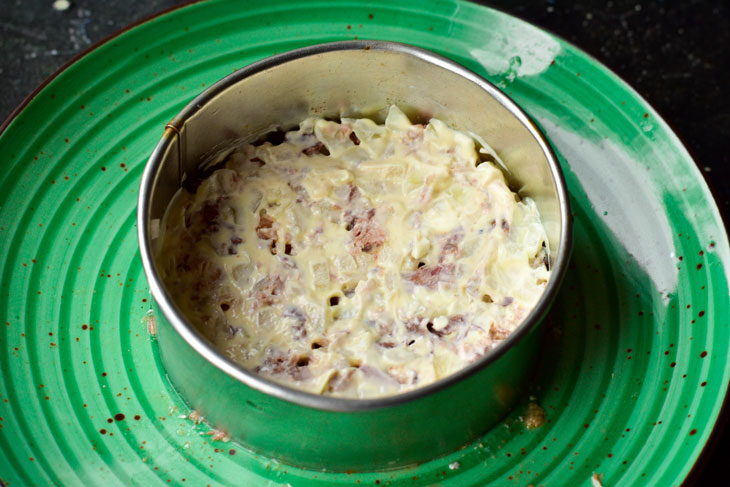 4. Then grate chicken eggs on top of a coarse grater.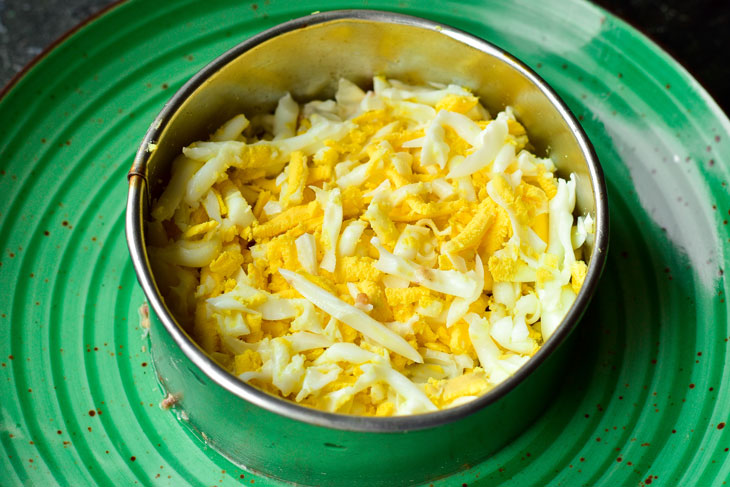 5. Lubricate with mayonnaise.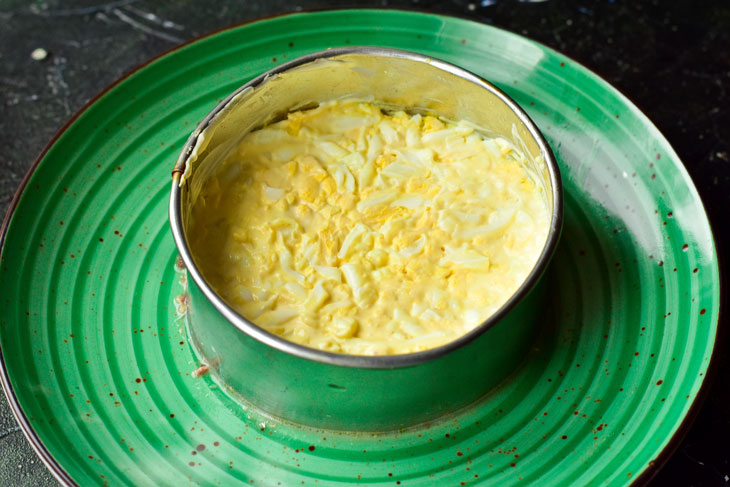 6. Peel the boiled potatoes, grate on top of the eggs on a coarse grater.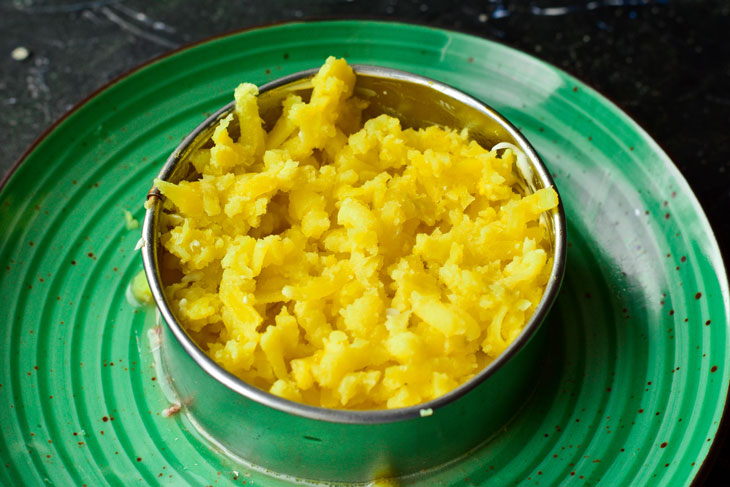 7. Lubricate with mayonnaise.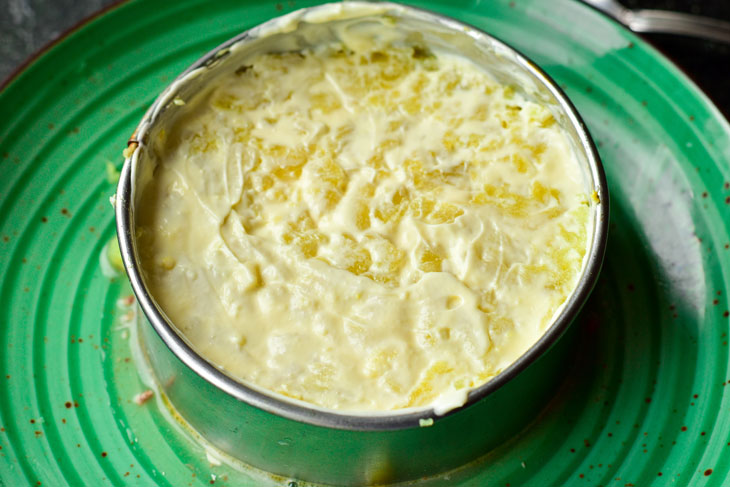 8. Lay out the boiled rice.
In order to cook it, you need to wash it well, pour it with water (1 cup of water per 0.5 cup of rice). It should be cooked on moderate heat for 20 minutes. So that it is not fresh in taste, you need to add 0.5 teaspoons of salt when cooking.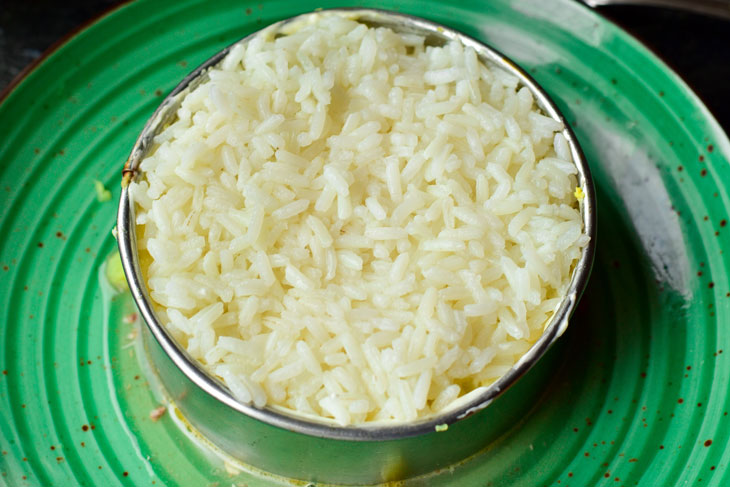 9. Lubricate with mayonnaise, and then grate boiled carrots.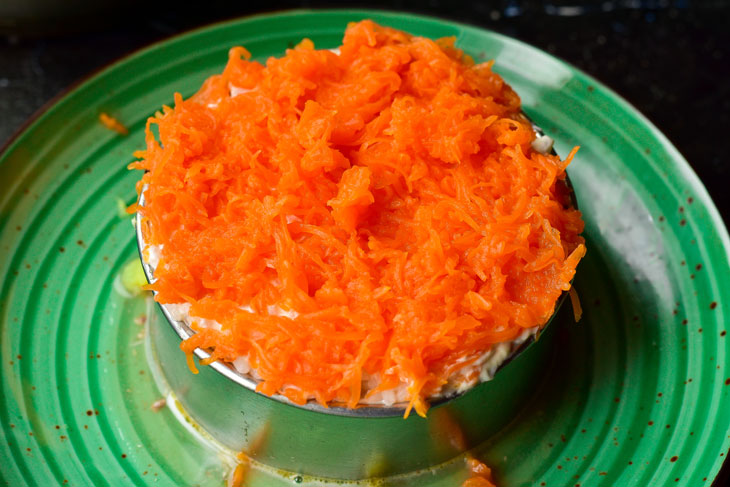 10. Carefully trim the salad with a spoon, and then remove the ring.
This is such a beautiful salad!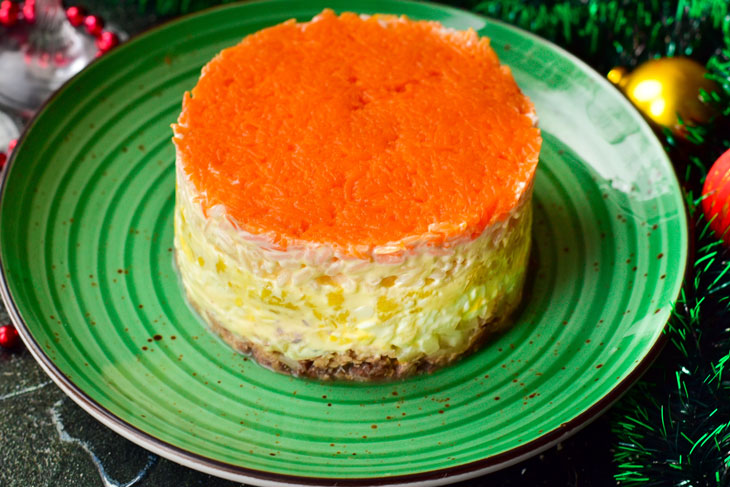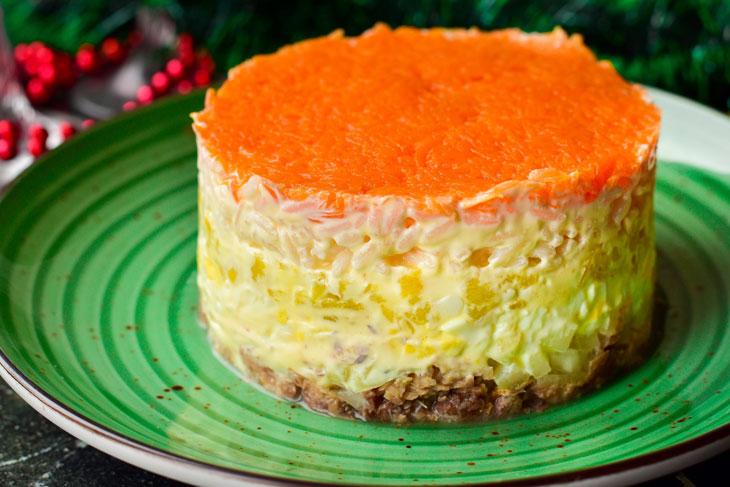 Enjoy your meal!