Salad "Pink Flamingo" will certainly decorate your festive table, as well as make your daily diet more varied.
For the recipe, take the most affordable ingredients. These are crab sticks, beets, eggs and melted cheese. For spiciness, add garlic to taste. All components are perfectly combined with each other and make the salad memorable. If you like light vegetable salads with cheese and crab sticks, then you will definitely like this recipe. For the salad, boil the beets in advance – they take a long time to cook. Also, do not forget about chicken eggs – boil them hard boiled. If your crab sticks are frozen, then defrost them on the table.
Ingredients:
Crab sticks – 80 g.
Beets – 150 g.
Processed cheese – 70 g.
Chicken eggs – 2 pcs.
Mayonnaise – 2 tbsp. l.
Garlic – 1-2 cloves.
Salt, black pepper – to taste.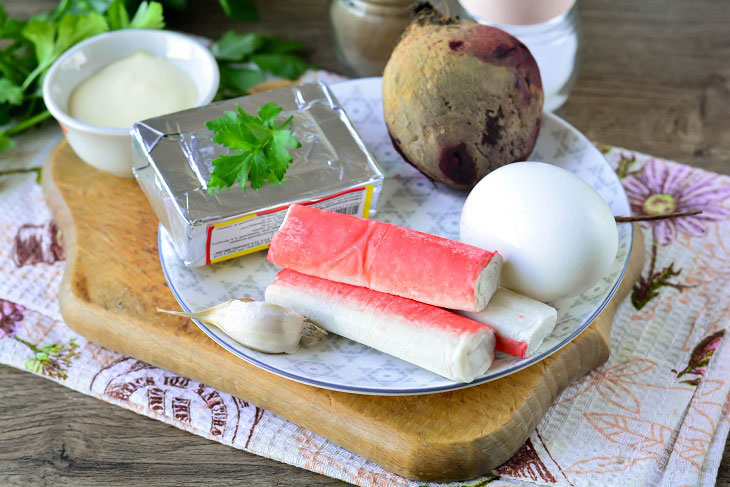 How to cook:
1. Grate crab sticks on a medium grater and send to a deep bowl.
Use the highest quality sticks so that they are tasty and you like it.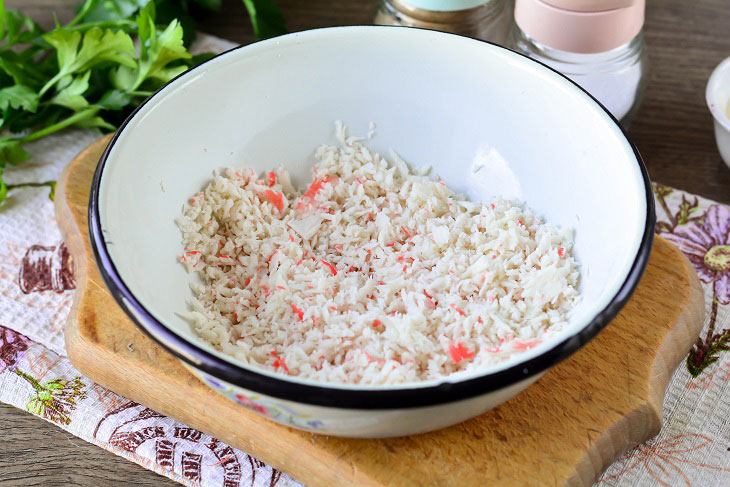 2. Peel and grate hard-boiled chicken eggs on the same medium grater. Pour the eggs into the bowl with the crab sticks.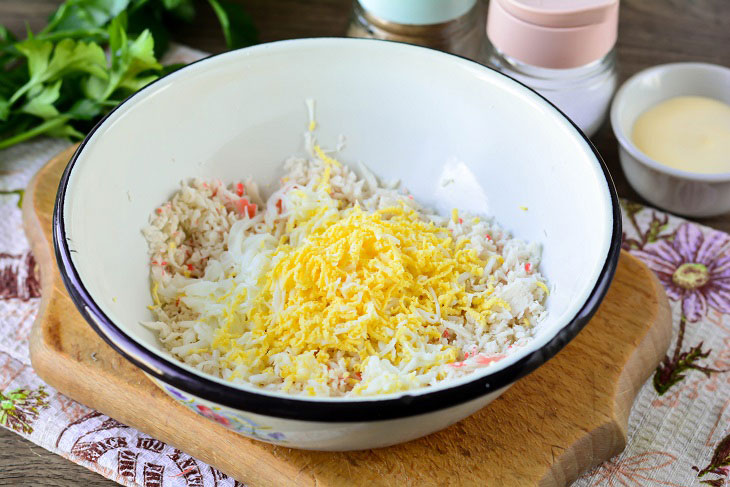 3. Grate the processed cheese.
To make the cheese easier to rub, let it be chilled from the refrigerator or slightly frozen in the freezer.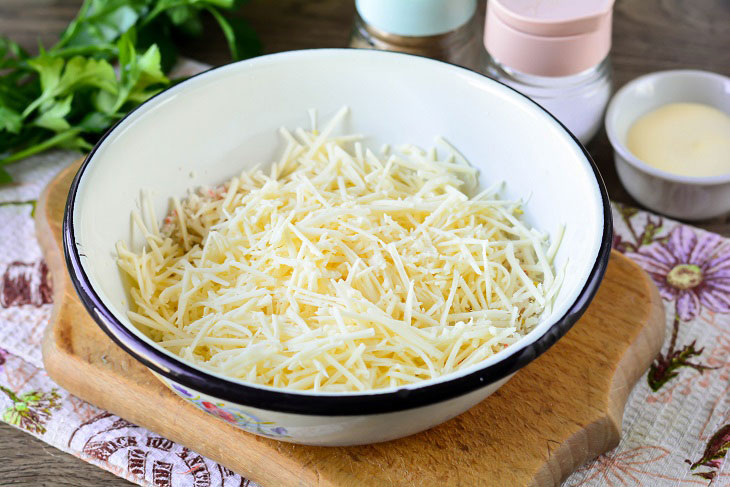 4. Rub the peeled garlic cloves either on a fine grater or squeeze through the garlic.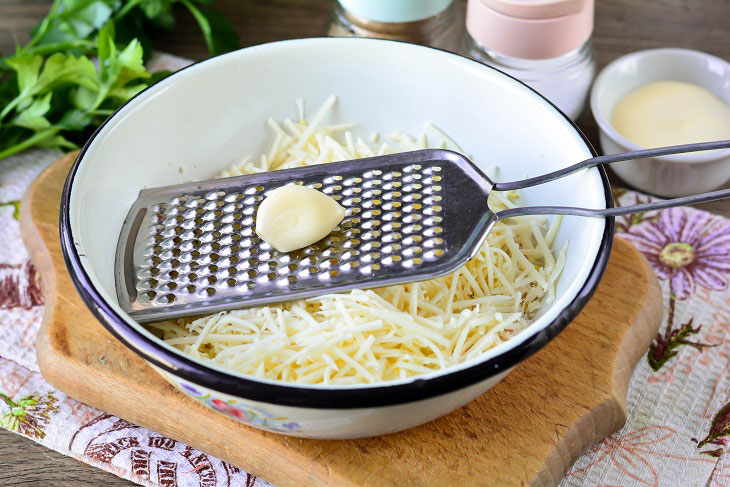 5. Peel and grate the beets cooked until tender, add to the salad.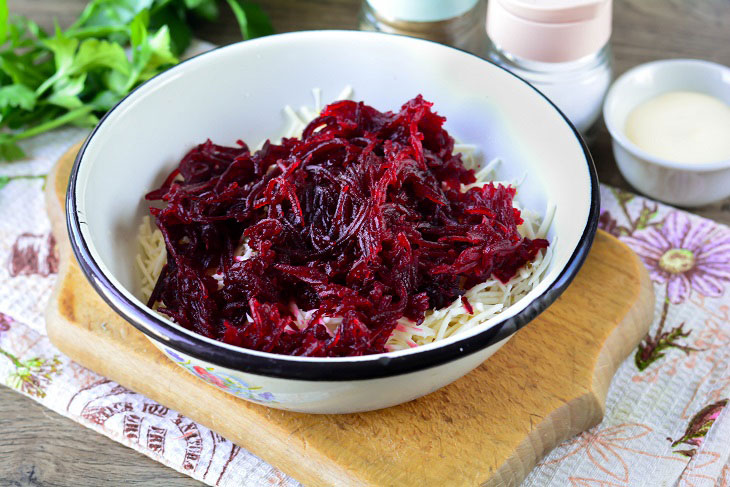 6. Add mayonnaise, salt and pepper the salad.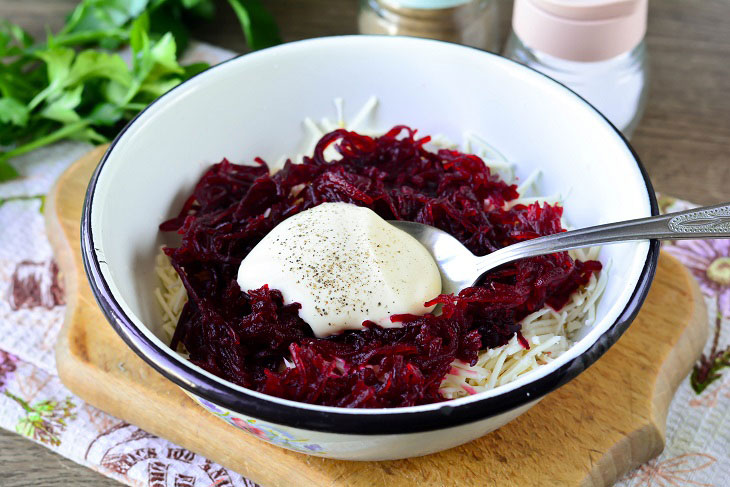 7. Stir until all ingredients are combined and soaked.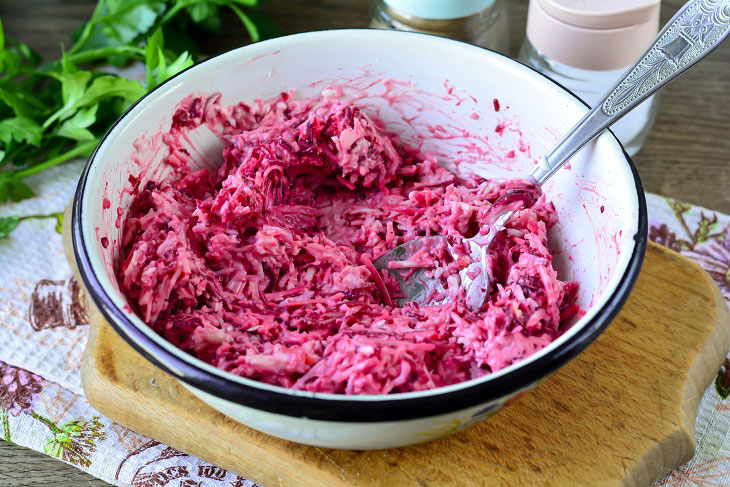 8. Shape the salad with a cooking ring or randomly place in a bowl, as you like.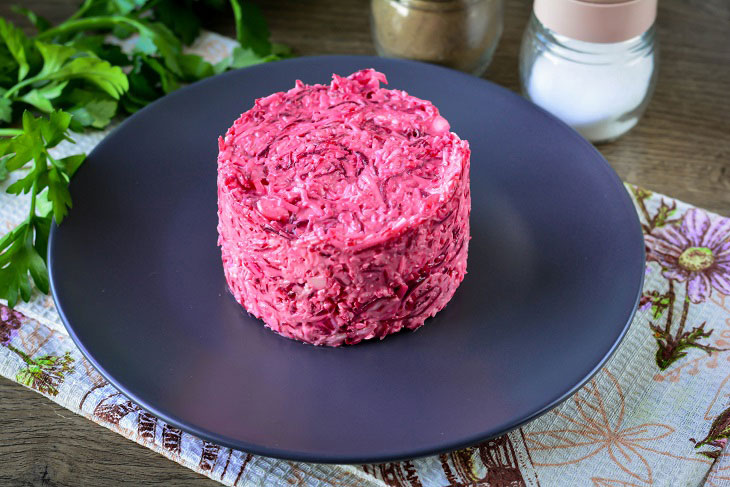 Decorate the dish as you wish and serve. Salad "Pink Flamingo" will be a great addition to meat dishes or will look great on its own.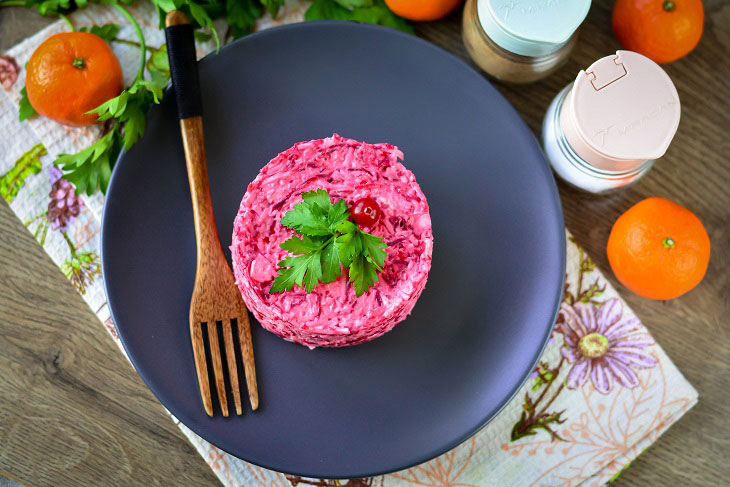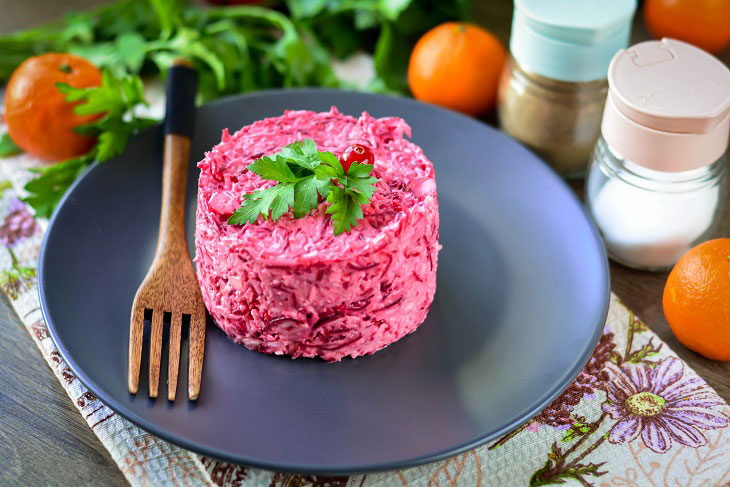 Enjoy your meal!