Salad "Ocean" is a harmonious and tasty dish that can be prepared in a short time. Many people love these salads and are often looking for suitable recipes. The main product that is used is crab sticks. They give the salad a pleasant flavor. Also take melted cheese, eggs and fresh cucumbers for flavor.
If you decide to pamper your loved ones, then your everyday dinner will become brighter – the Ocean salad will definitely decorate your table. On a budget, this dish will be inexpensive, so you can safely arrange a holiday for mere pennies. Serve the salad on its own or as an appetizer on sandwiches, crispy toast, or simply fill tartlets to serve as a buffet.
Ingredients:
Crab sticks – 100 g.
Processed cheese – 80 g.
Cucumbers – 70 g.
Chicken eggs – 1 pc.
Mayonnaise – 70 g.
Salt, black pepper – to taste.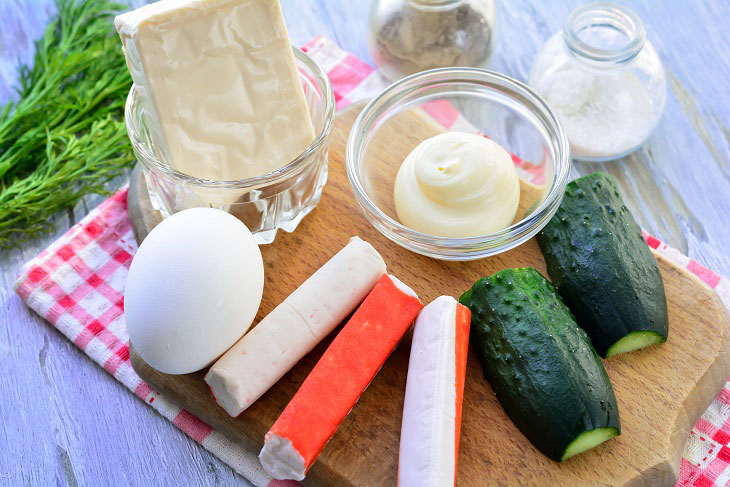 How to cook:
1. For salad, use completely defrosted crab sticks. Clean the crab sticks – remove the packaging film. Grind – cut the sticks into cubes.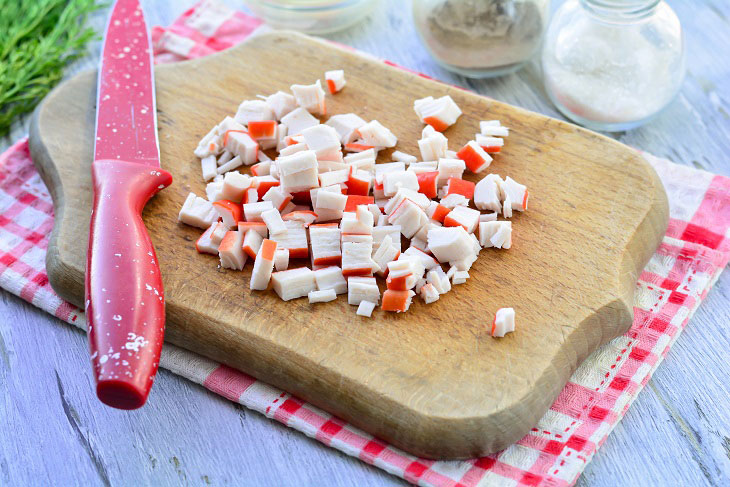 2. Rinse fresh cucumbers, cut off the tails on both sides, then cut into cubes.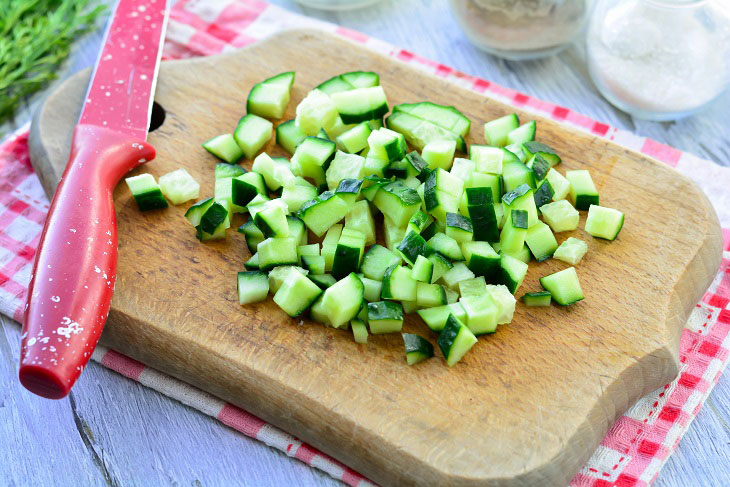 3. Boil chicken eggs – pour cold water, let it boil, cook for 8 minutes. Cool the boiled eggs completely, then cut into cubes.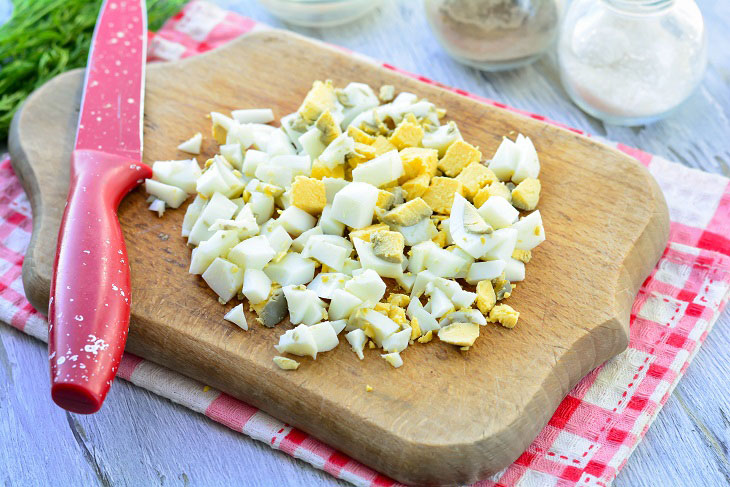 4. Peel the processed cheese from the foil – chop it – cut into cubes.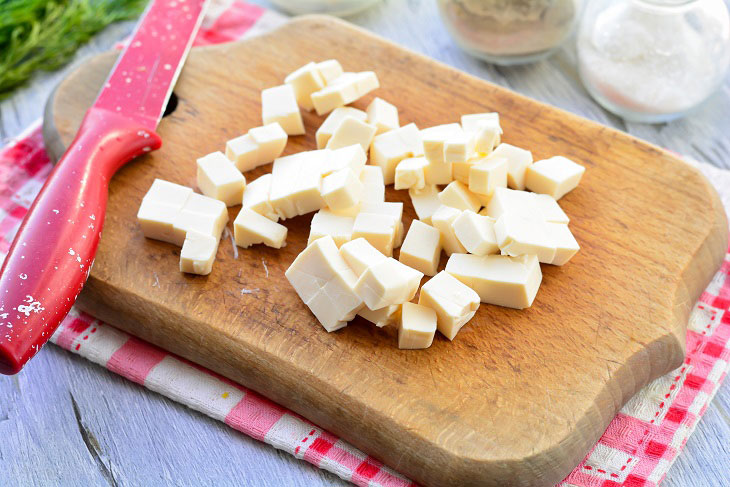 5. Pour into a bowl all the ingredients that were cut earlier – crab sticks, cucumbers, eggs and melted cheese.
6. Add high-quality and tasty mayonnaise, salt a little, pepper if desired.
It will be acceptable if you replace mayonnaise with sour cream or low-fat yogurt.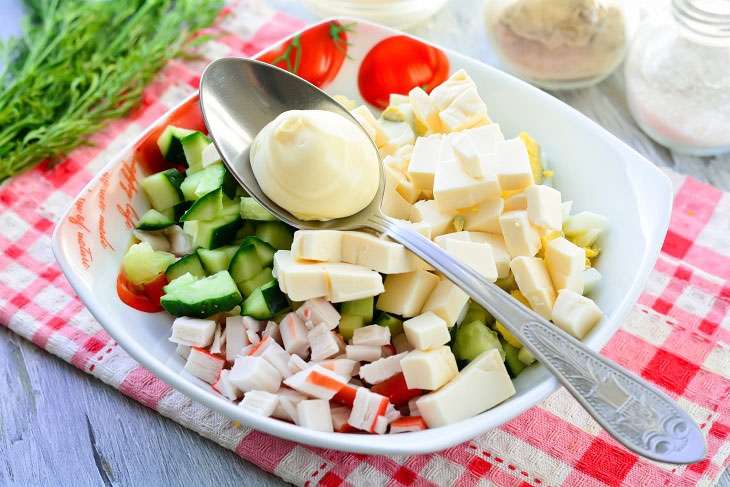 7. Stir the salad, try – just enough.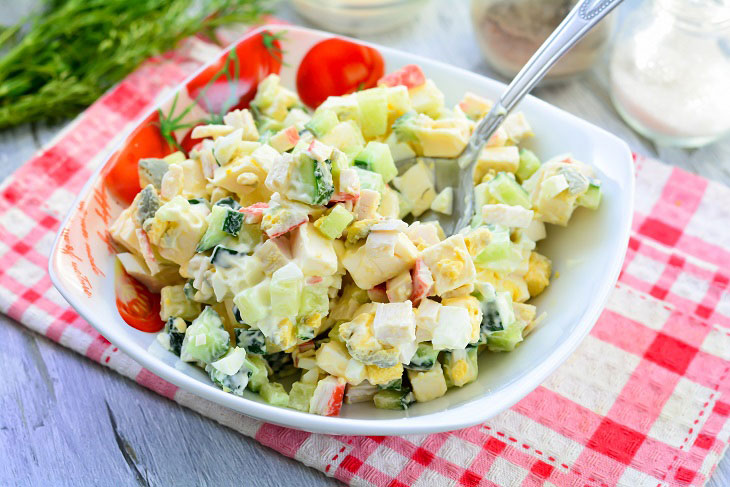 Put the finished salad in the refrigerator for 15-20 minutes to soak and infuse. It also tastes better when chilled.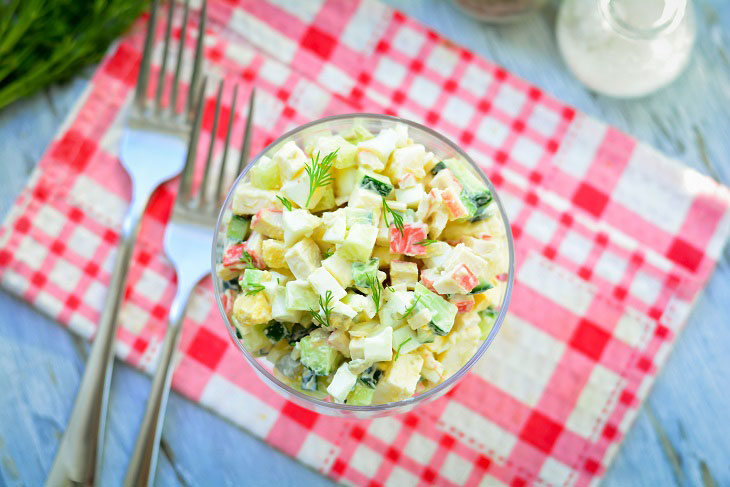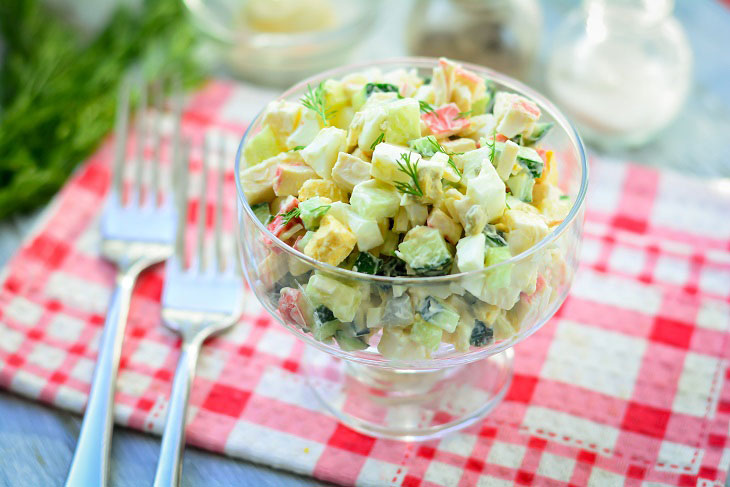 Enjoy your meal!