Salad "Consul" with crab sticks is an indispensable dish for a family lunch or a festive dinner. All components are well matched and harmonize with each other. Salads with crab sticks are a favorite dish for many.
In this recipe, combine crab sticks with chicken meat, eggs, pickles and tomatoes. Salad turns out not only tasty, but also satisfying. All the ingredients can always be bought at the store, so everyone can cook a festive salad. Buy delicious and high-quality crab sticks, then the salad will turn out very tasty. We hope that this recipe will come in handy for you and you will write it down in your culinary piggy bank.
Ingredients:
Chicken fillet – 150 g.
Pickled cucumbers – 80 g.
Tomatoes – 80 g.
Crab sticks – 70 g.
Chicken eggs – 2 pcs.
Mayonnaise – 80 g.
Salt, black pepper – to taste.
How to cook:
1. Rinse the chicken fillet and fill it with clean water, cook until tender for 25-30 minutes. Then cool the meat in the broth, you get a juicy chicken. Cool the meat and divide into medium-sized fibers.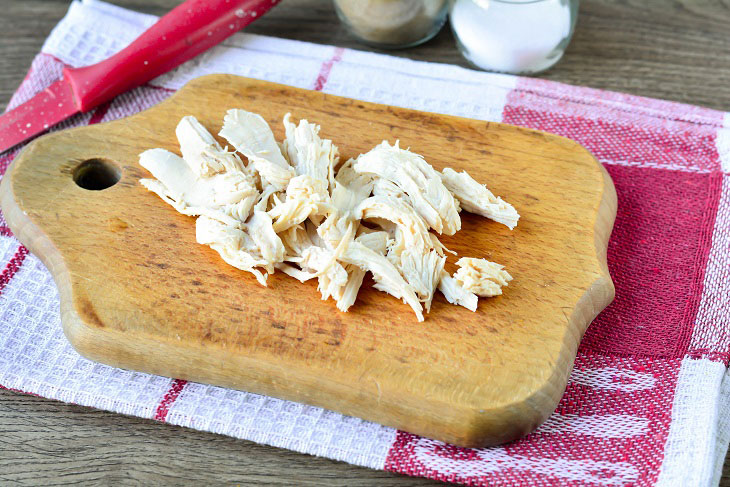 2. Separate the thawed crab sticks from the package, cut into small cubes.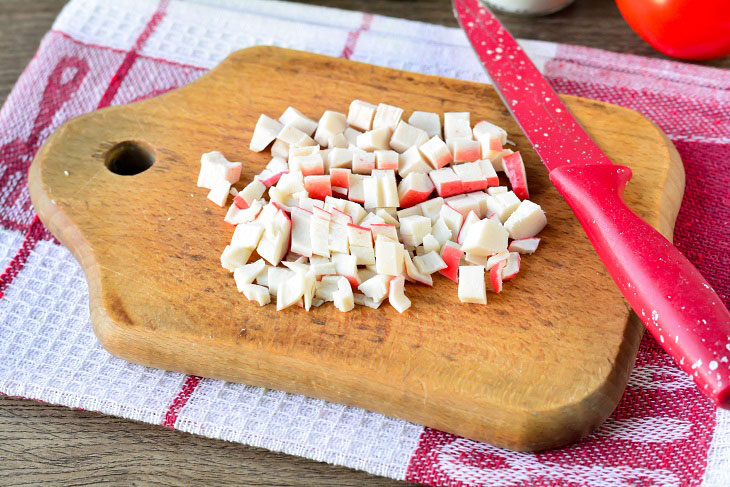 3. Start shaping the salad – you can use small serving containers. Lay out the first layer of crab sticks, pour over with mayonnaise.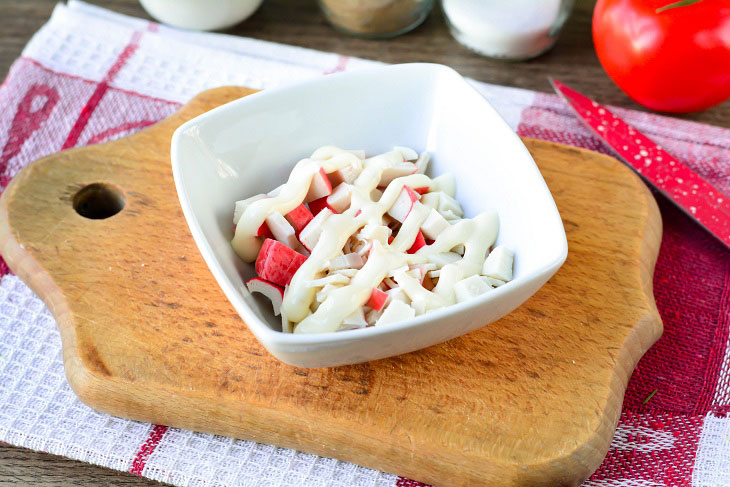 4. Hard boil chicken eggs, cool and peel. Then cut into cubes for salad.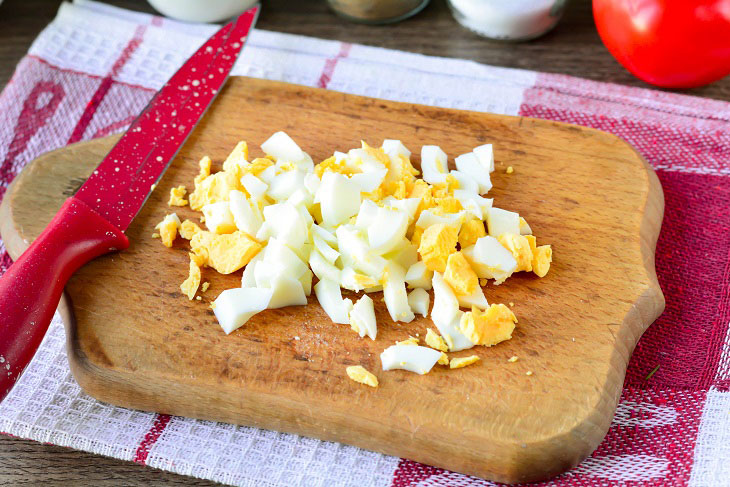 5. Lay the egg layer on top of the other layers, smooth, salt, pepper a little and pour over with mayonnaise.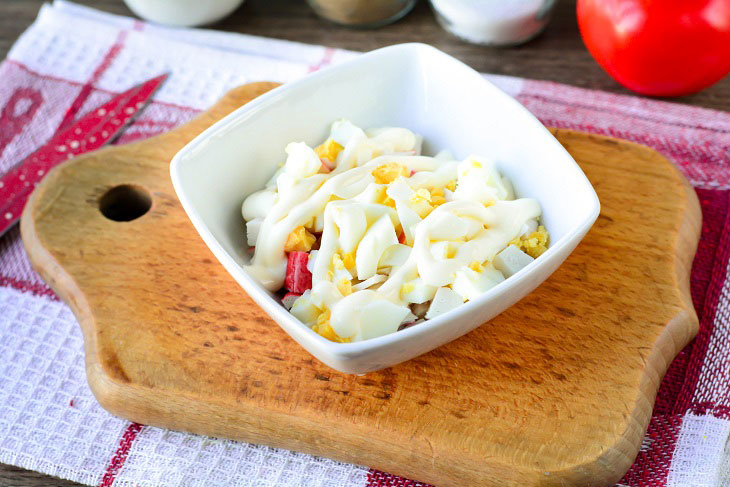 7. The next layer is chicken fillet, lightly salt, pepper and brush with mayonnaise.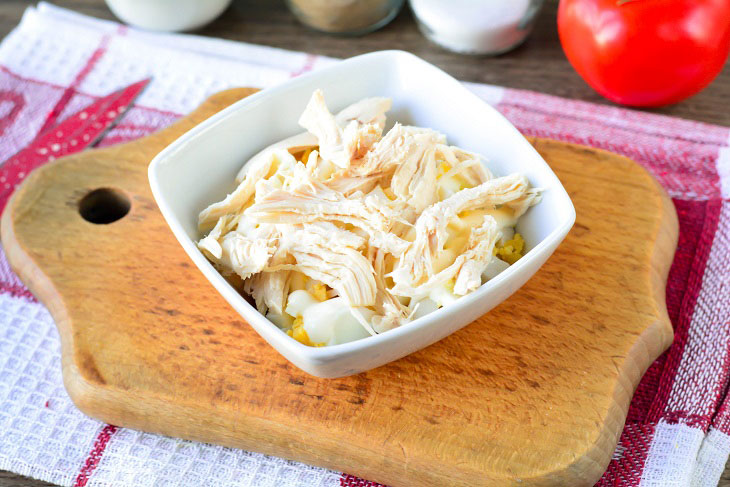 8. Cut pickles into thin rings, and tomatoes into half rings.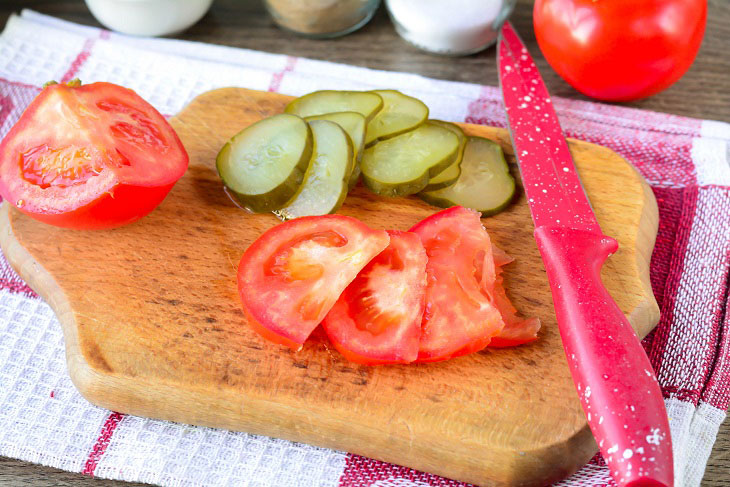 9. In conclusion, put pickles and tomatoes in the salad, complement the dish with any fresh herbs and you're d1.
Let the salad soak in the refrigerator for 20-25 minutes, then serve.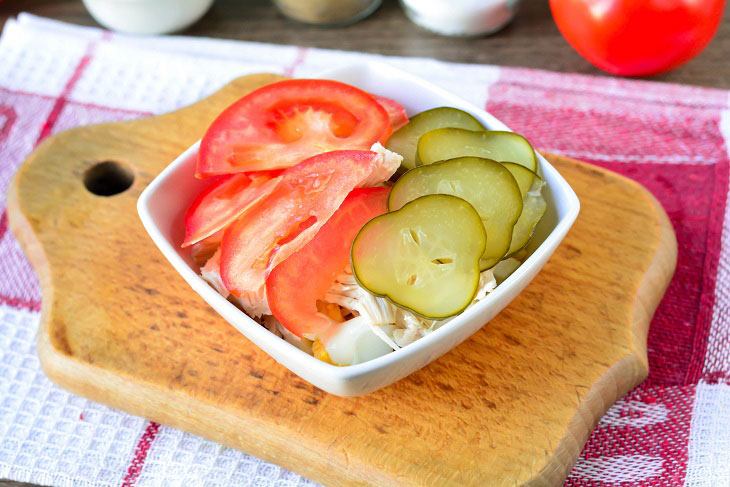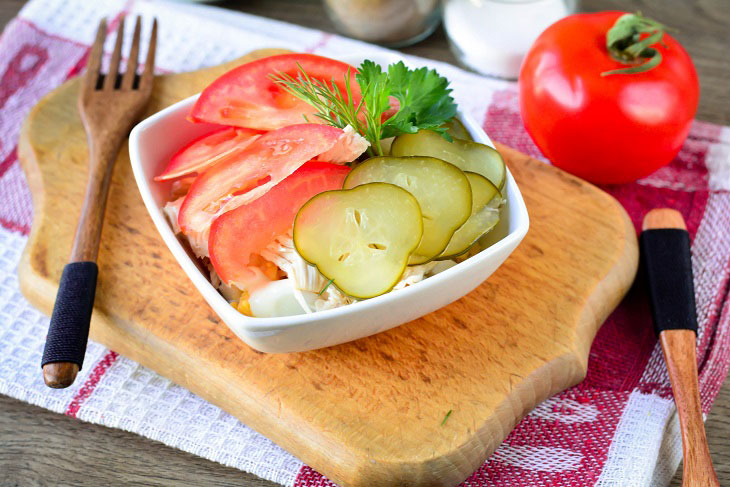 Enjoy your meal!