Beets are the main components for a classic vinaigrette. But besides it, you can cook a lot of other snacks from such a root crop. Beets are a healthy and affordable vegetable, so you can safely experiment and cook in your kitchen. Healthy and tasty beets are used to make borscht, for a variety of salads and sandwiches. What is worth only the well-known "Herring under a fur coat", which also includes beets. But today we will move away from the classic recipes.
We advise you to prepare a delicious, unusual and spicy beetroot salad with garlic and mayonnaise, the dish is prepared very easily and simply. Beets go well with spicy garlic and mayonnaise, so today we will prepare just such a salad. Raw beets are often used for salads, but in this case, the root crop will need to be boiled in advance, so calculate the time for such a procedure right away.
Ingredients:
Beets – 250 g.
Garlic – 1-2 cloves.
Mayonnaise – 1-1.5 tbsp. l.
Salt, pepper – to taste.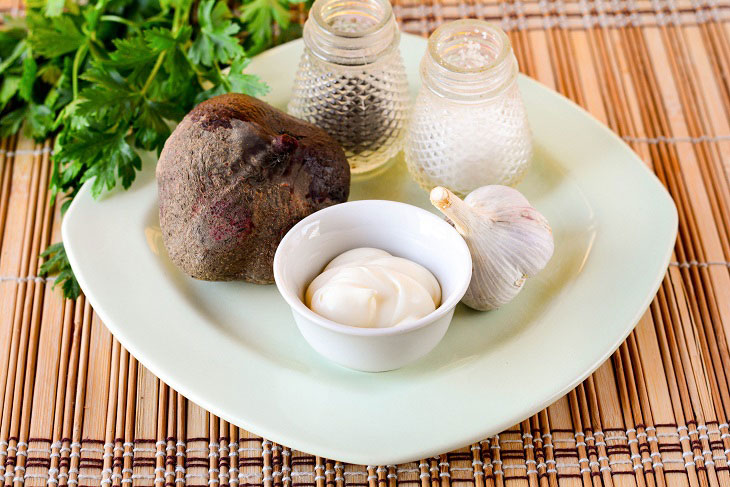 Cooking:
1. Boil the beets in advance until soft – it will take 35-45 minutes, depending on how large the fruits are.
It is best to use dark burgundy beets for salad – they are sweet and tasty, have excellent qualities.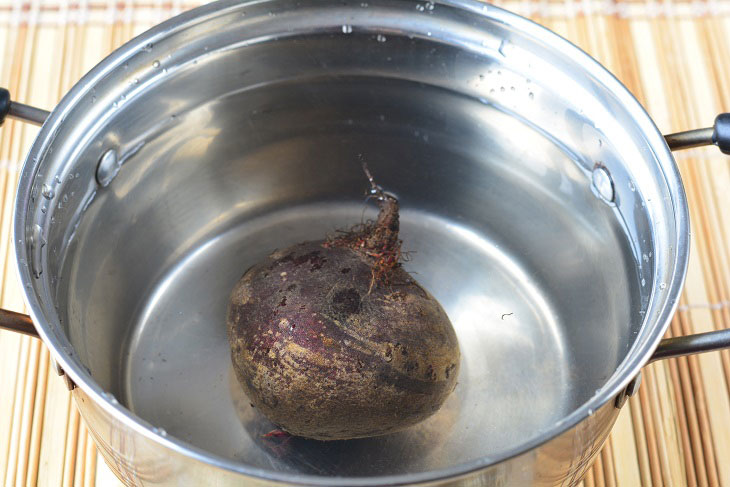 2. Cool and peel the beets cooked until soft.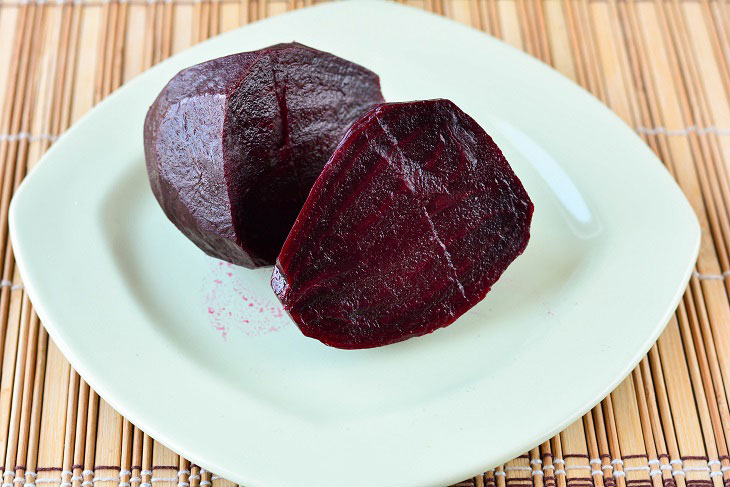 3. Grate cooked beets, use large holes in the grater.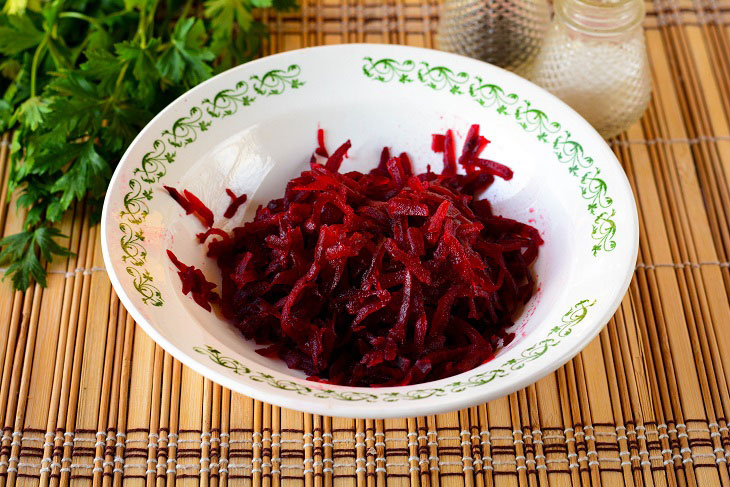 4. Squeeze 1-2 cloves of garlic to the beets. You can use a garlic press or finely mince the garlic.
To make the salad more spicy, take 2 cloves of garlic, you can't go wrong.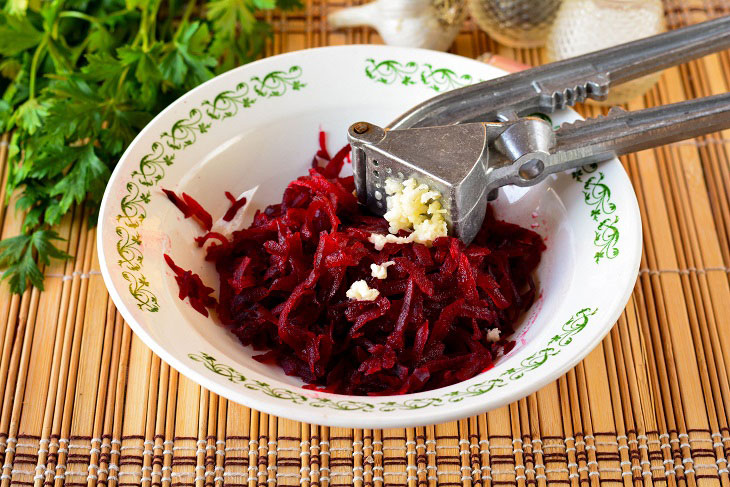 5. Dress the salad with mayonnaise and add spices to taste – salt and black pepper. Stir the salad and taste.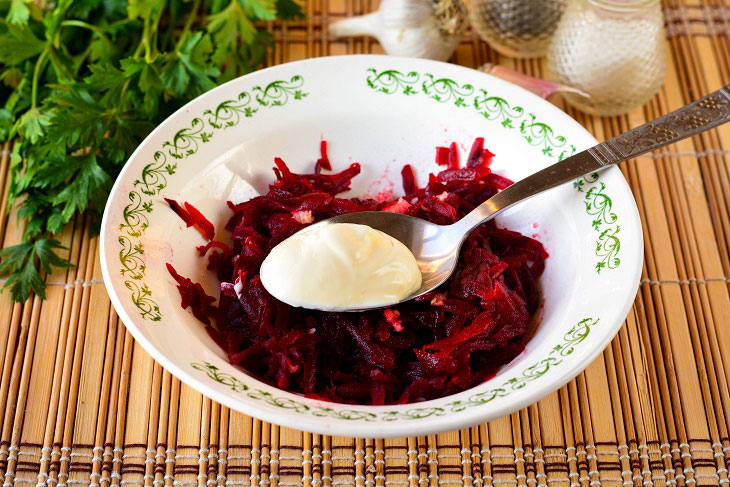 6. Put the finished salad in the refrigerator for 15-20 minutes to cool and infuse. Then you can serve.
Delicious and such a spicy salad with beets will appeal to every1. Prepare this dish for a daily or holiday menu.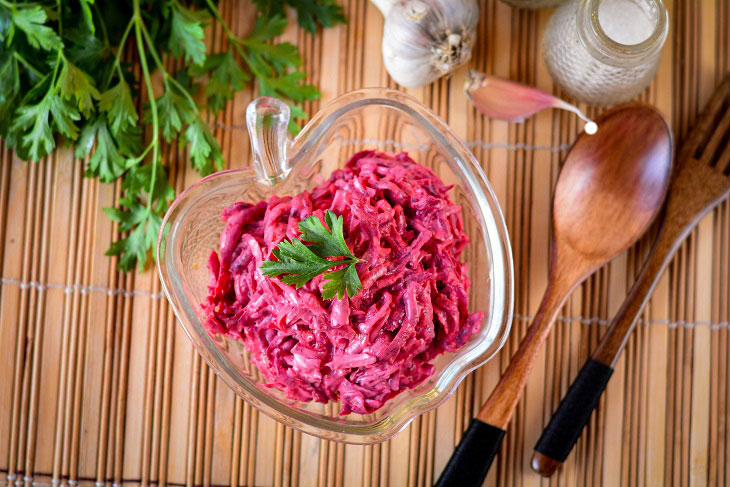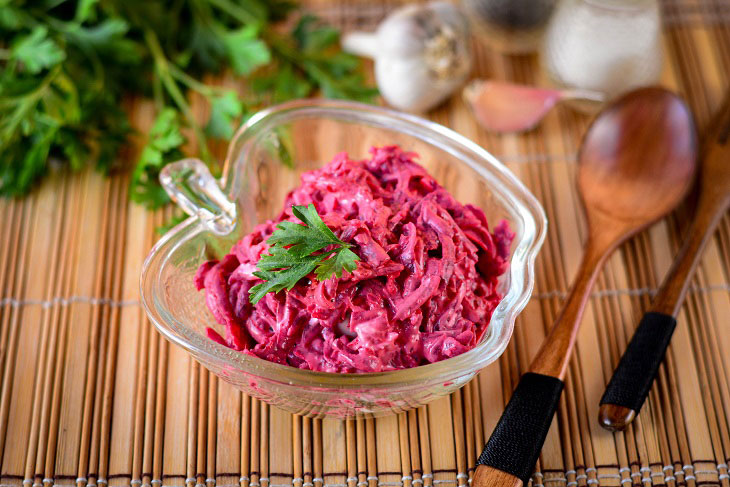 Enjoy your meal!