Caviar from Uncle Vanya zucchini always turns out very tasty, and it is prepared in the same way as the classic recipe. The only difference is that garlic is also added, thanks to which the caviar is more original and slightly spicy in taste. You can start rolling it right now, because the price of zucchini is no longer high.
When choosing vegetables, it is better to buy home-made ones, they are much tastier, more aromatic than store-bought ones. You can roll caviar into jars, both half-liter and liter. This moment depends on how many people you have in your family. You can serve ready-made caviar either with boiled potatoes or with any meat dish. Also, if there is a desire, then it is enough to spread it on bread and eat it that way. This option was especially popular in Soviet times, and many people remember it with a smile on their faces.
Ingredients:
Zucchini – 1 kg.
Salt – 0.5 tbsp. l.
Sugar – 7 g.
Onion – 2 pcs.
Carrot – 1 pc.
Garlic – 2 cloves.
Ground pepper – 0.5 tsp.
Tomato paste – 1 tbsp. l.
Vegetable oil – 70-100 ml.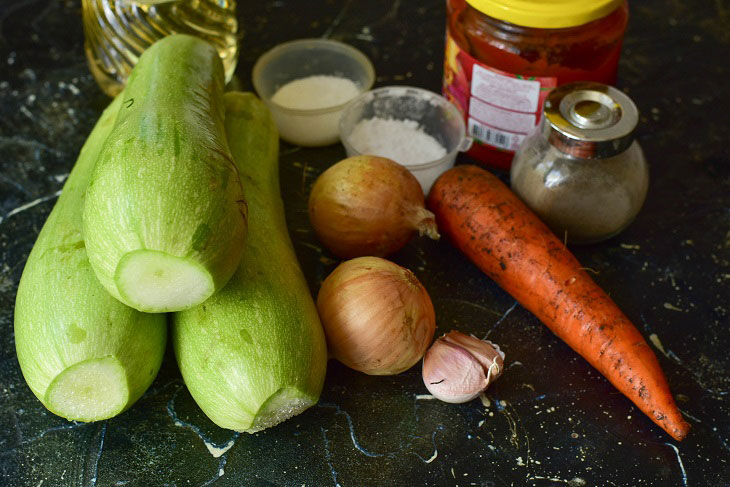 How to cook:
1. Immediately start the cooking process by washing the jars well. It is more convenient to do this procedure with a regular sponge with soda and a small amount of detergent. You also need to sterilize the jars in a way that is convenient.
You can do this procedure using a microwave oven or "the old fashioned way" – on the stove, for a couple, using a saucepan and a lid with a hole for this.
Clean the vegetables. Slice the zucchini.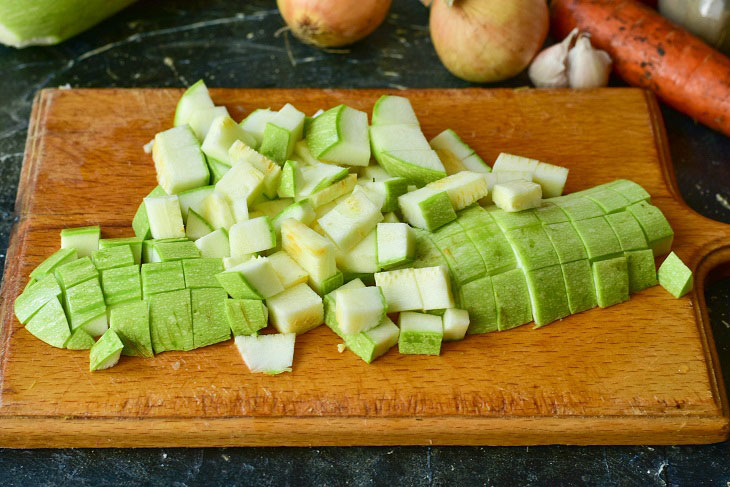 2. Put them in the pan. Chop the onion and send it there too. Pour in vegetable oil immediately.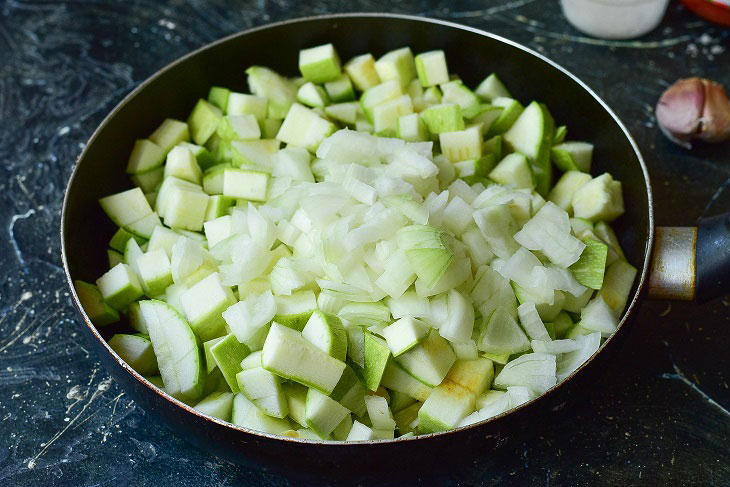 3. Now grate the carrots. You can do this procedure immediately in the pan, if, of course, it is convenient.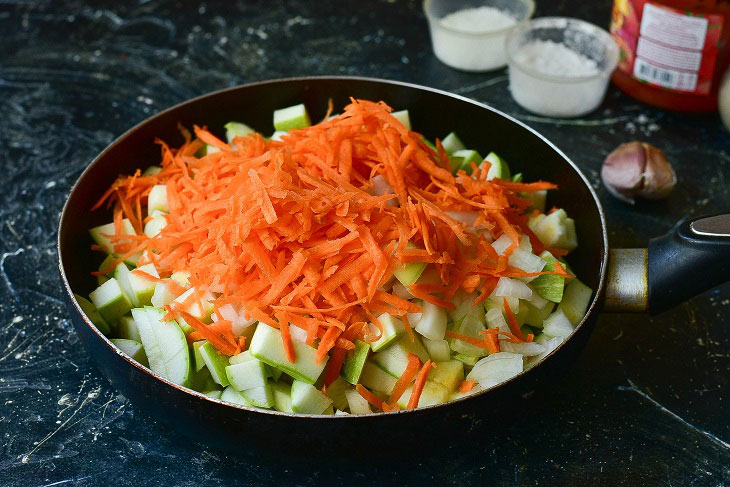 4. Simmer vegetables until they are soft. After that, transfer them to a bowl. It is better that she has a double bottom.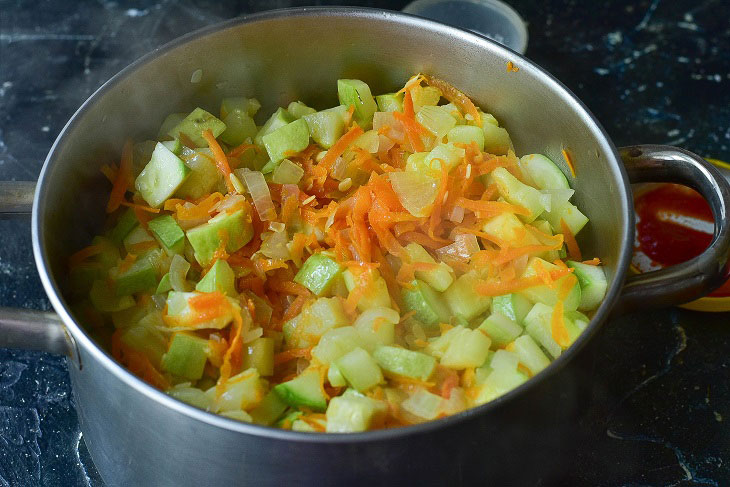 5. Add salt.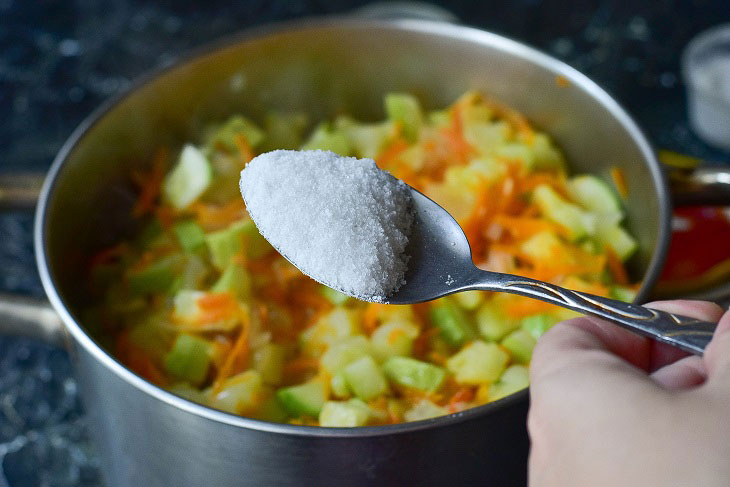 6. Pour in the sugar.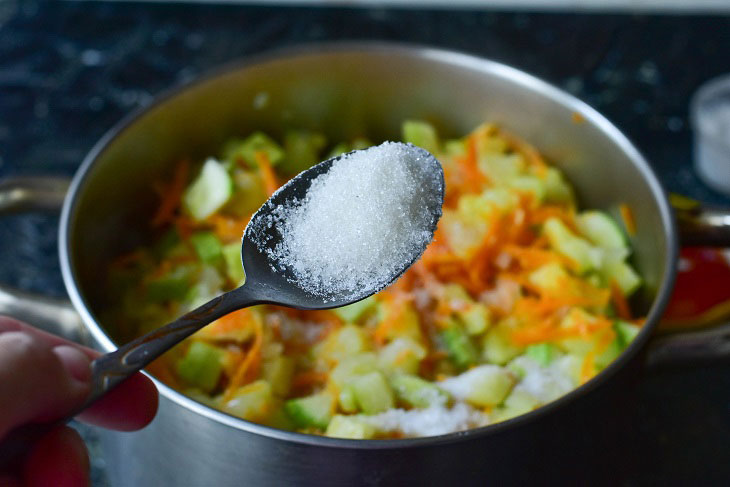 7. Lay out the tomato paste. Squeeze out the garlic.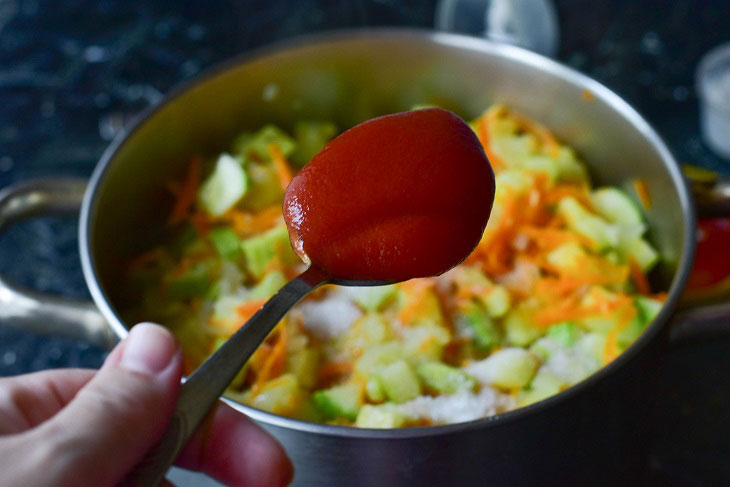 8. Now simmer everything together for 30-40 minutes on the weakest fire. Then chop the vegetables with a blender, add ground black pepper.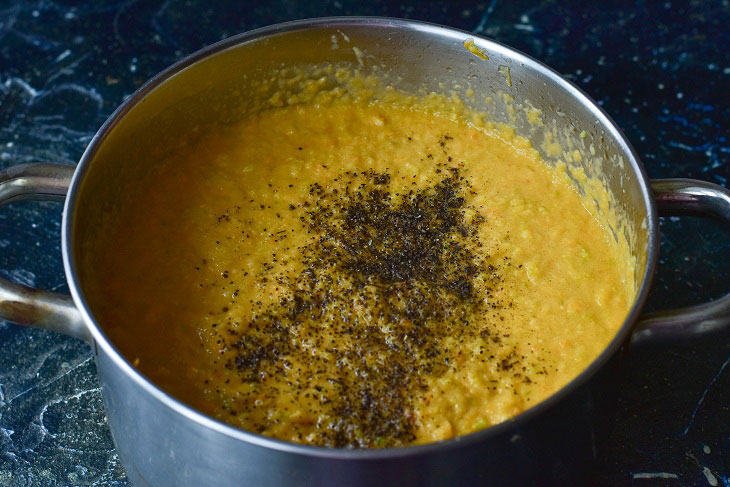 9. Mix the caviar well and place it in clean, sterilized glass jars.
If you plan to store caviar in an apartment, then you can also add vinegar to it for reliability (for the indicated amount of ingredients – 60 ml of vinegar 9%).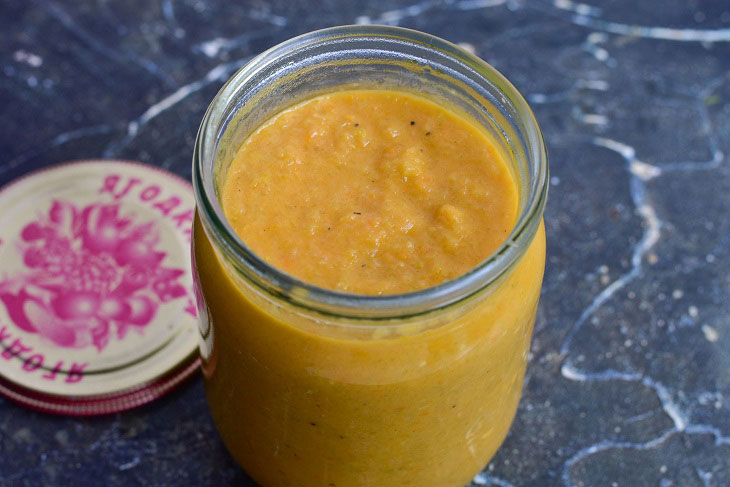 Here is such a caviar!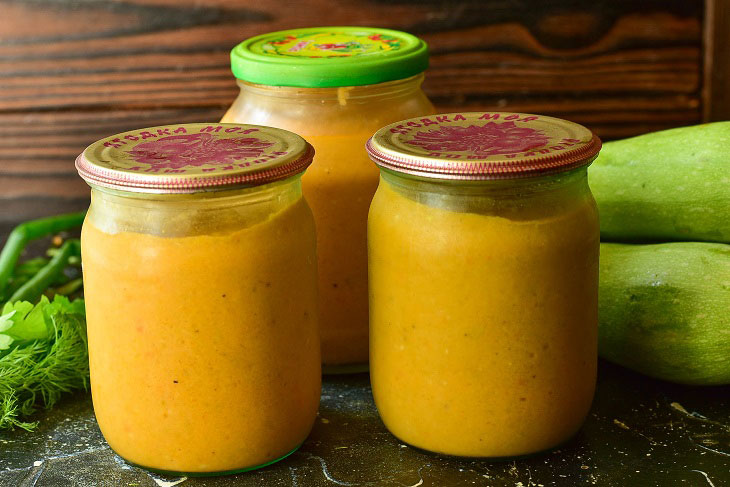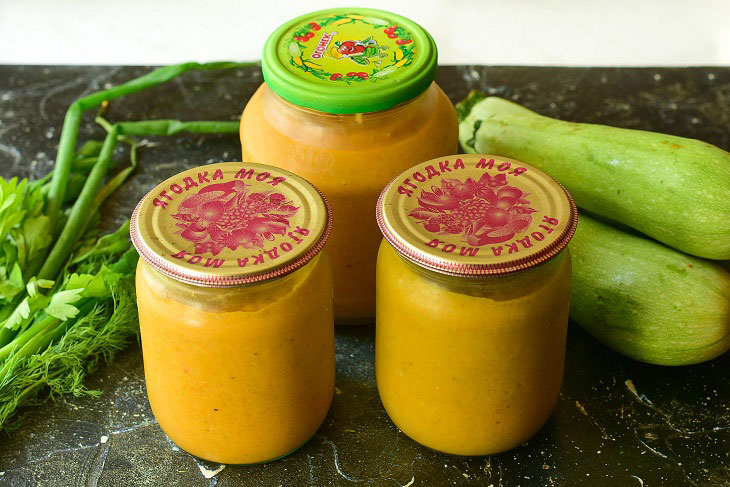 Bon appetit!