Do you have overripe cucumbers and don't know what to do with them? Prepare a preparation for the winter from them, which tastes very much like the Soviet version of the Nezhinsky salad, and is perfect as an addition to meat dishes and side dishes.
In order for a salad of overripe cucumbers to come out really tasty, try to choose cucumbers that are not too old (yellow fruits with a thick skin and hard seeds inside are clearly not suitable for a salad), and cucumbers should not be bitter or sour. Therefore, before cutting them into a salad, be sure to taste them.
Ingredients:
Cucumbers (overripe) – 1 kg.
Onion – 0.5 kg.
Sugar – 1.5 tbsp. l.
Black pepper – 7-9 pcs.
Salt – 1 tbsp. l. (no slide).
Vegetable oil (odorless) – 50 ml.
9% vinegar – 50 ml.
How to cook:
1. Wash and peel large (overripe) cucumbers.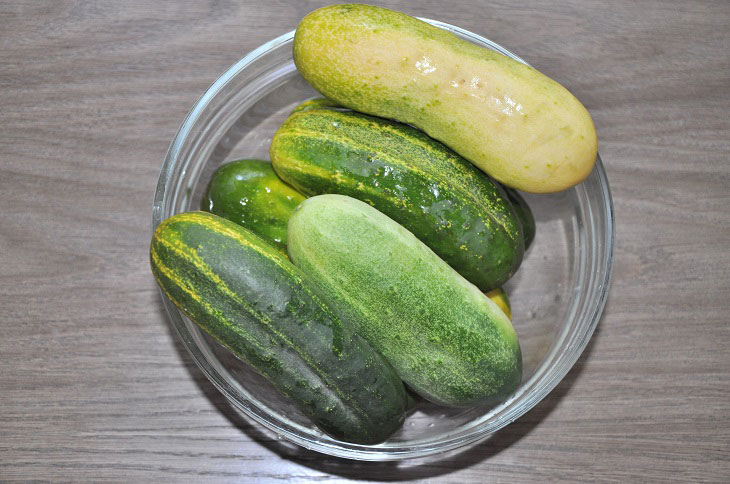 2. Then cut them in half and cut into half rings (if the cucumbers are too large, you can cut them into strips).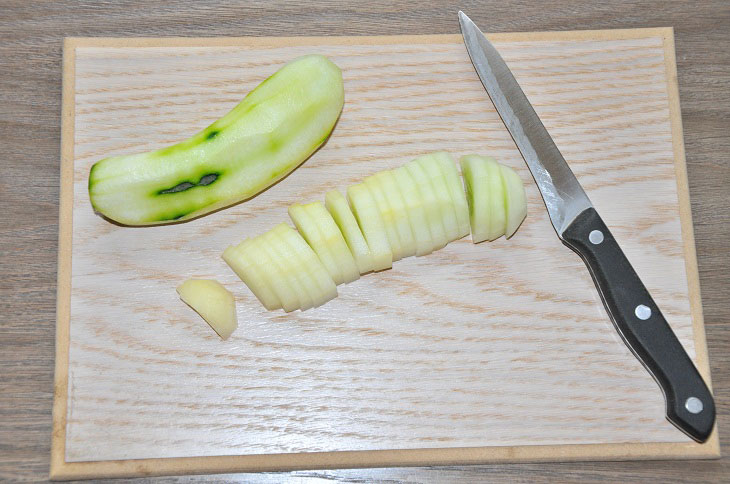 3. Cut the peeled onion into thin half rings (if the onions are large, then it is best to cut the onion into quarter rings).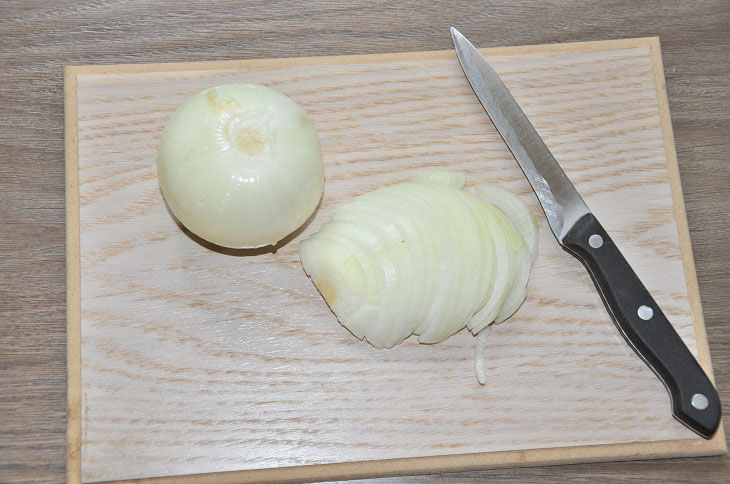 4. Pour the chopped cucumbers with onions into the saucepan in which you will cook the salad, and mix them thoroughly.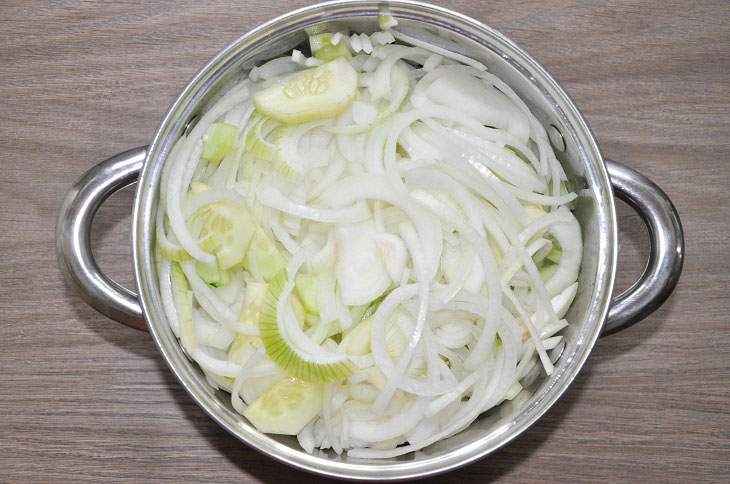 5. Then add sugar, black pepper and salt to the vegetables in a saucepan, cover it with a lid and leave the salad to infuse in the room (so that the vegetables release juice) for 30-35 minutes (stir the vegetables periodically so that they marinate well during infusion).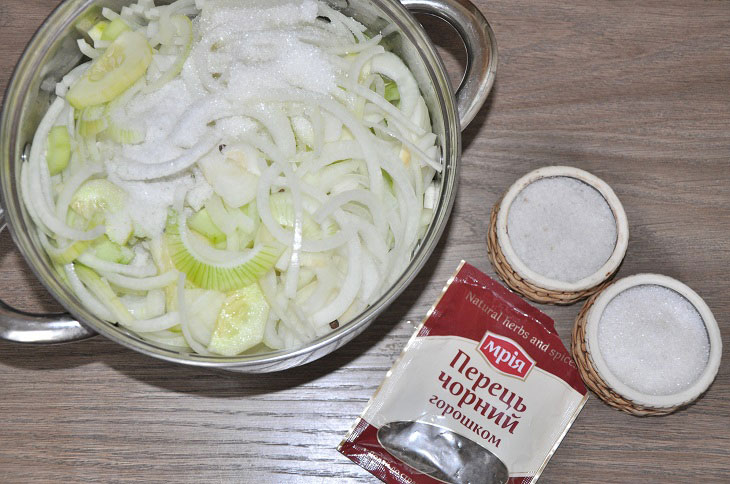 6. Next, put the pot with the salad on the stove (the fire should be weak), bring the salad to a boil, stirring it occasionally. After 10 minutes, pour in 9% vinegar and vegetable oil (odorless).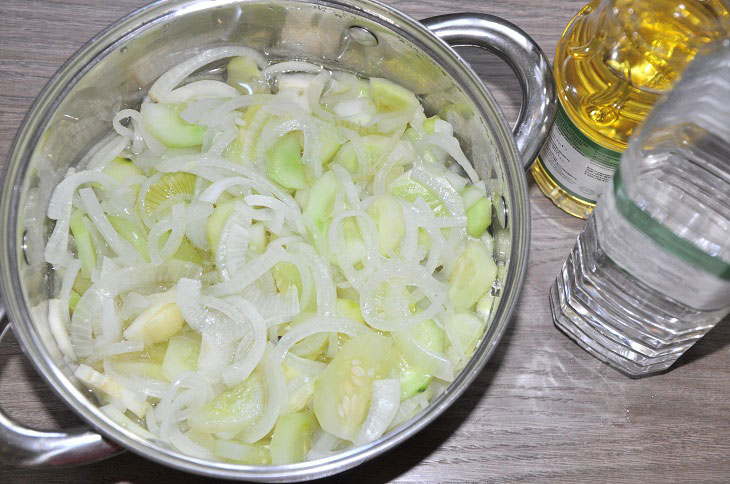 7. Mix the future canned salad and boil for another 5-7 minutes (from the moment of boiling). Arrange the finished salad (necessarily hot!) in sterilized jars.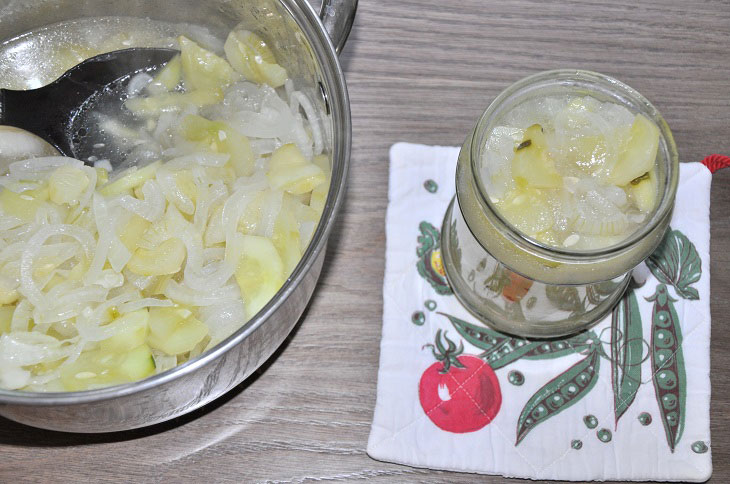 8. Turn over the cans with preservation, roll them up and wrap them with something warm (for example, a blanket) until they cool completely.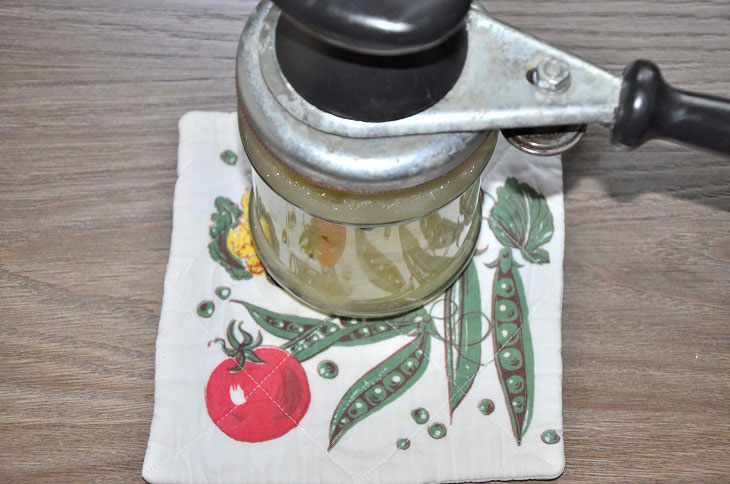 9. When the preservation has cooled, take it out for storage in a cool, preferably dark place (basement or cellar). It is advisable to store such a salad no more than two to three years.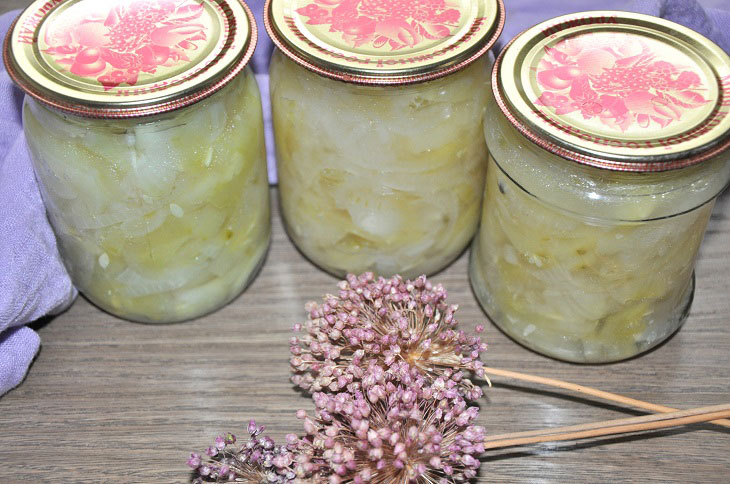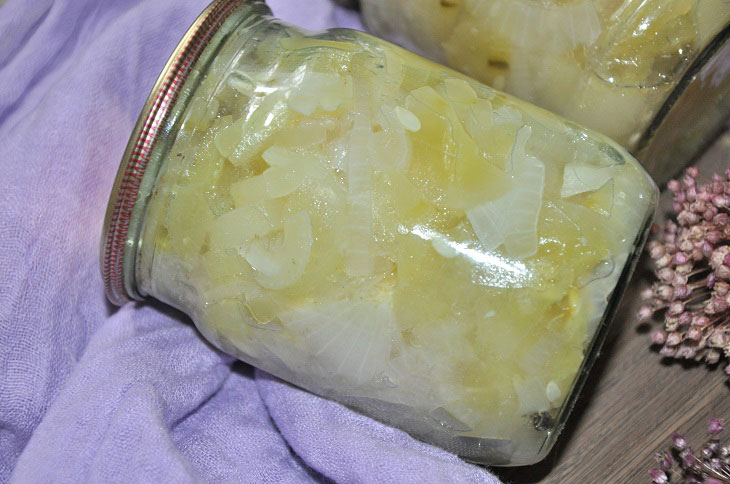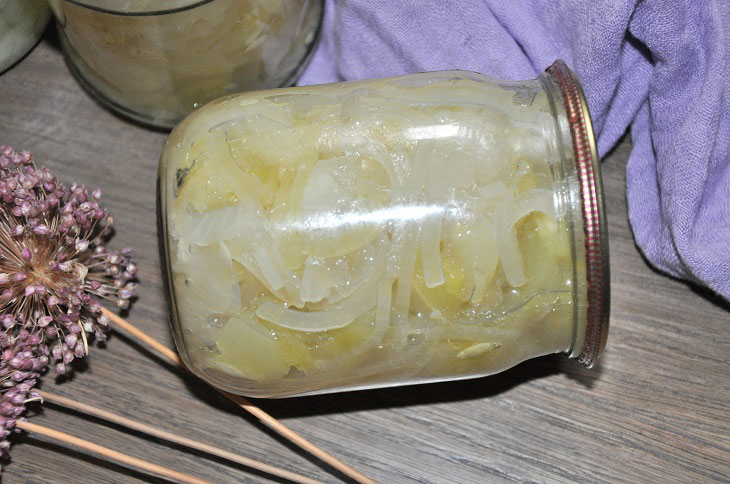 Bon appetit!