Tomato and pepper salad for the winter is just an indispensable snack in the winter season. In addition, it goes well not only with absolutely any side dishes, but also with meat dishes.
To prepare this kind of preservation for the winter, it is worth buying homemade tomatoes. They can be any size, as the vegetables will still be cut into smaller pieces. In addition to the tomato, hot peppers and carrots will also be used. If for some reason, spicy dishes cannot be eaten, then you can safely replace hot peppers with bell peppers, so the finished tomatoes will come out not so spicy. You can roll them into jars, both half-liter and liter.
Ingredients:
Tomatoes – 500 g.
Hot pepper – ¼ pcs.
Carrot – 1 pc.
Garlic – 3-5 cloves.
Greens – 1 bunch.
Salt – 0.5 tbsp. l.
Sugar – 0.5 tbsp. l.
Vinegar 9% – 2 tbsp. l.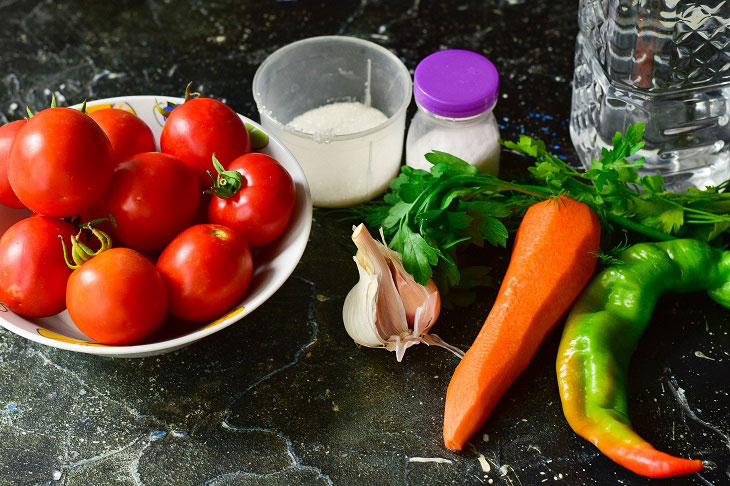 How to cook:
1. Peel the carrots and grate them on a coarse grater.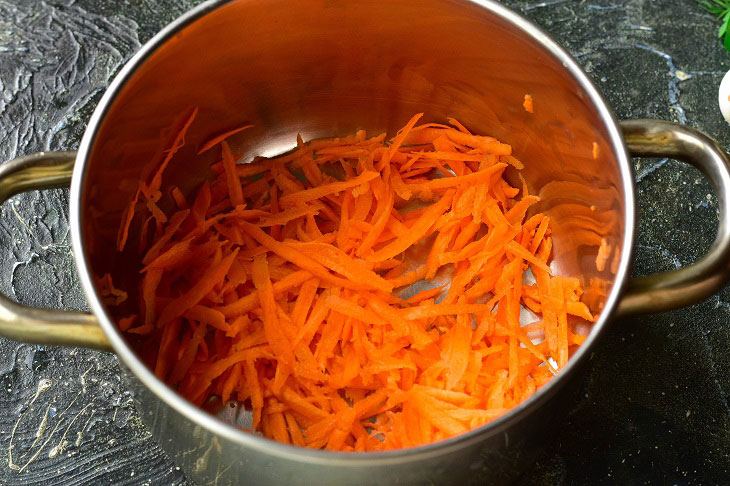 2. Wash the tomatoes, cut them in half or into 4 parts, this is if they are small in size.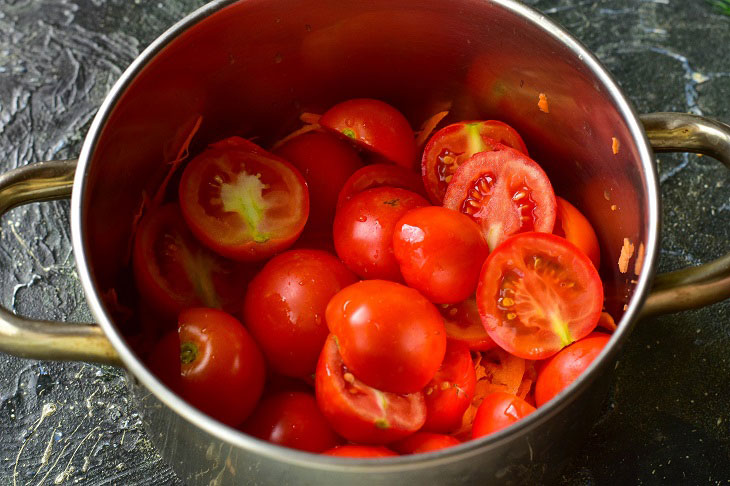 3. Add salt and sugar.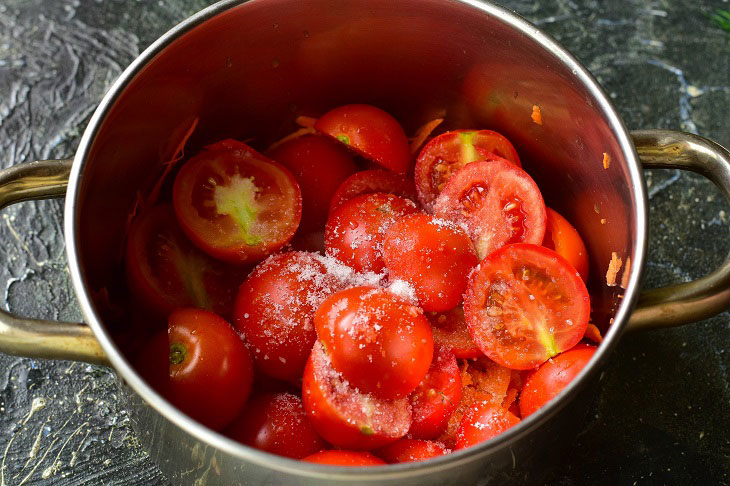 4. Chop the hot pepper and add it to the tomatoes.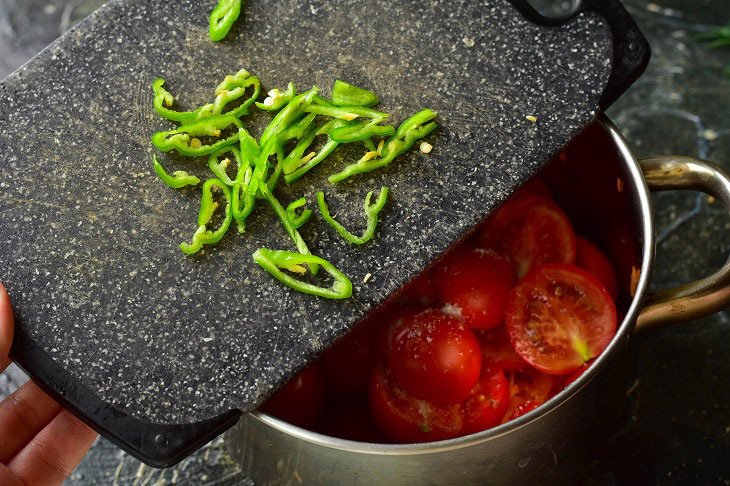 5. Now peel the garlic and squeeze it through the garlic press.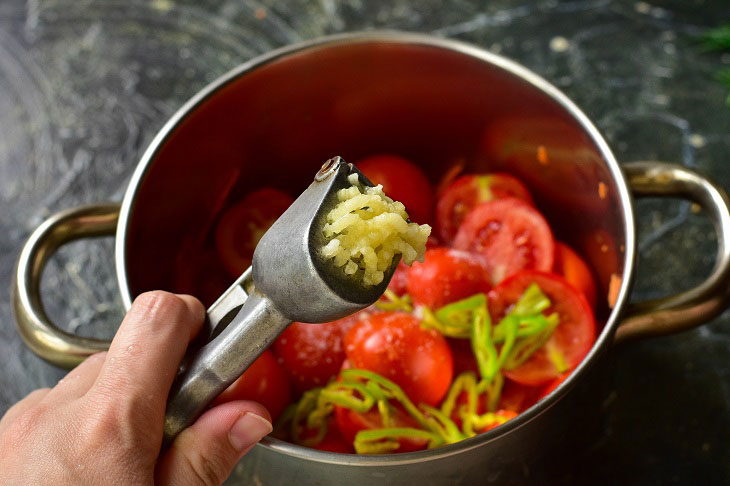 6. Wash the greens, chop them finely.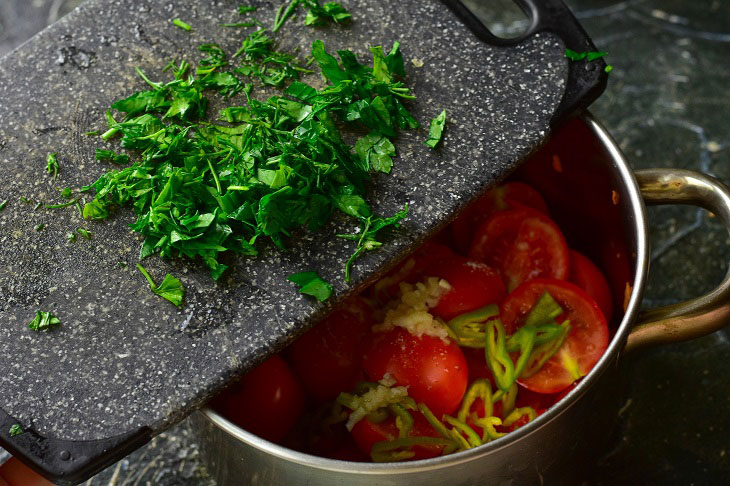 7. Put it to the previous ingredients.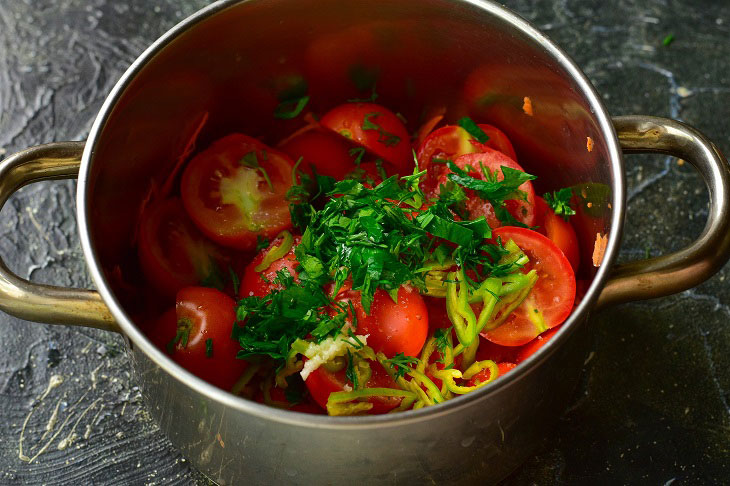 8. Now pour in the vinegar.
You can also add vegetable oil if you want the vegetables to come out more fragrant.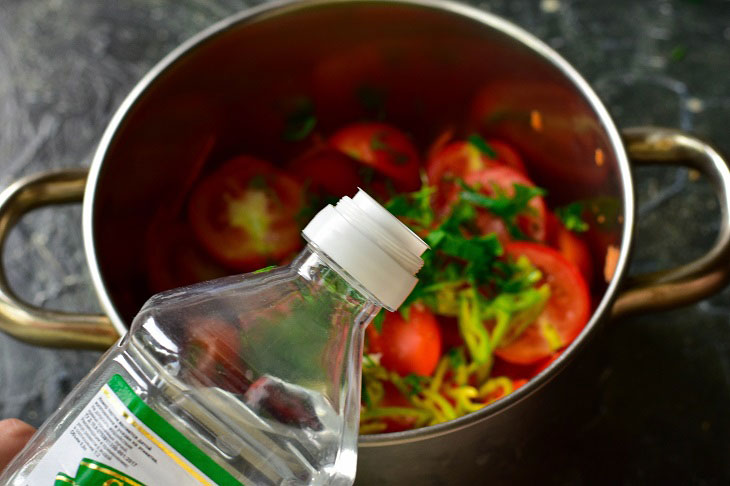 9. Leave the vegetables for an hour at room temperature. During this time, they will release a large amount of juice. Put the vegetables in a jar.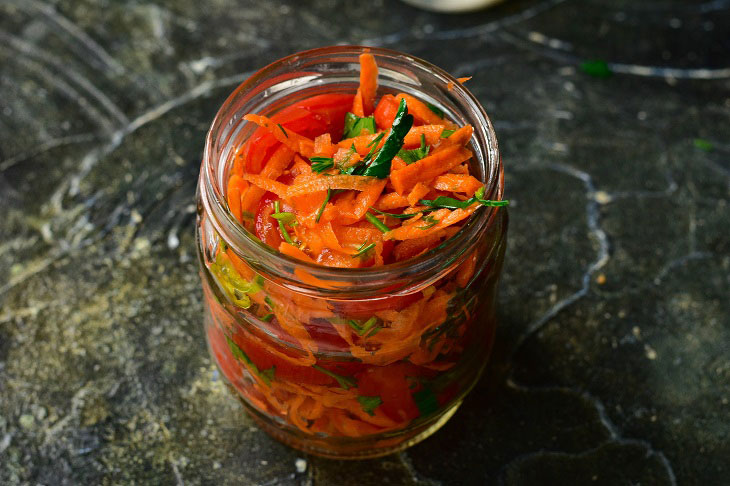 10. Put it in a pot of warm water, on the bottom of which put a rag. Cover the top of the jar with a lid. Sterilize it for 5-7 minutes.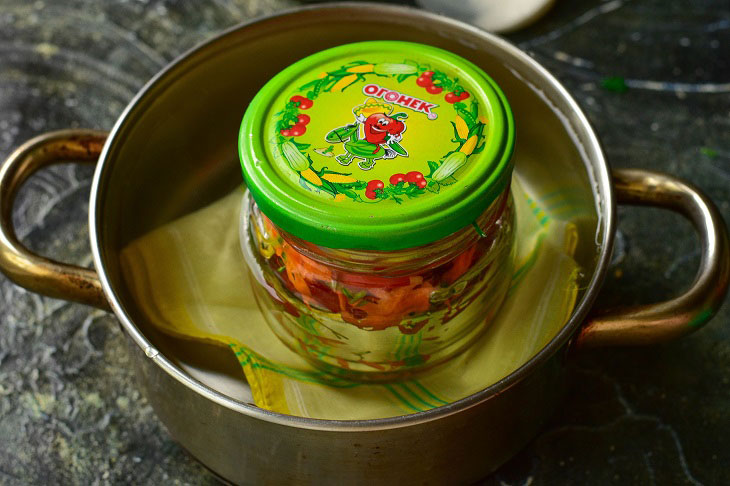 11. After that, just screw the cap on tightly.
If the covers are ordinary, then be sure to tighten them with a special seaming key.
Now cover the jar with a warm blanket and leave it in this state for a day.
The very next day you can take it to a place for conservation storage.
Here is such a salad of tomatoes and peppers for the winter turned out!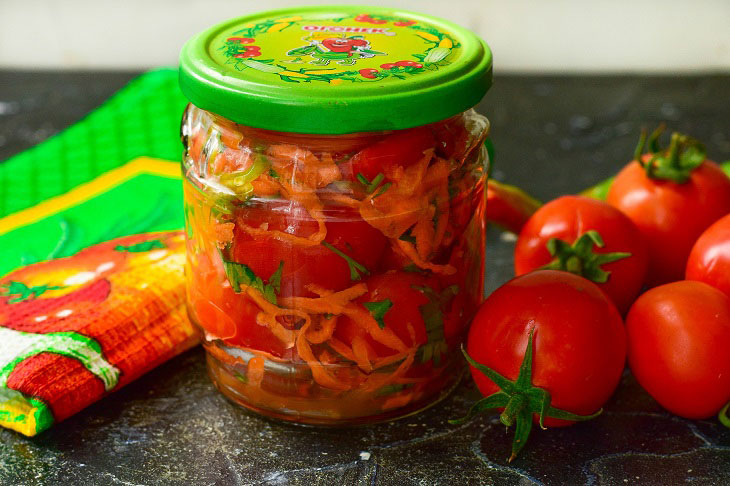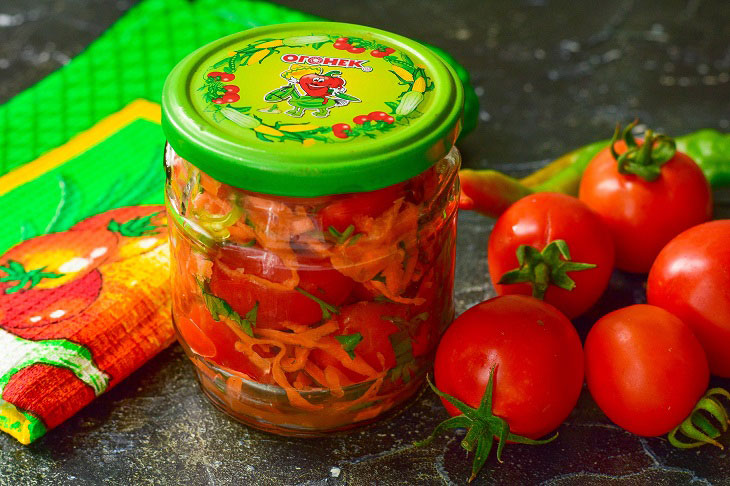 Bon appetit!