An original and very beautiful-looking salad in the form of an orange slice can be prepared on the festive table. It is prepared from affordable and inexpensive products, which, by the way, can be safely replaced with any other, because the main thing in this dish is its design. Salad "Orange slice" is suitable for serving on the New Year's table or Christmas. However, it will also look great at a children's birthday party.
For cooking, any boiled meat is used, it is thanks to him that the salad turns out to be quite satisfying. You can replace boiled meat with smoked meat, so the salad will turn out to be more fragrant. Carrots should be used boiled, but you can replace them with prepared Korean-style carrots, which are sold in every grocery store. Mushrooms can be used both forest and store-bought, for example, champignons or oyster mushrooms.
Ingredients:
Chicken eggs – 3 pcs.
Boiled carrots – 1 pc.
Boiled potatoes – 1 pc.
Boiled meat (any) – 100 g.
Fried forest mushrooms – 50 g.
Mayonnaise – 50-70 g.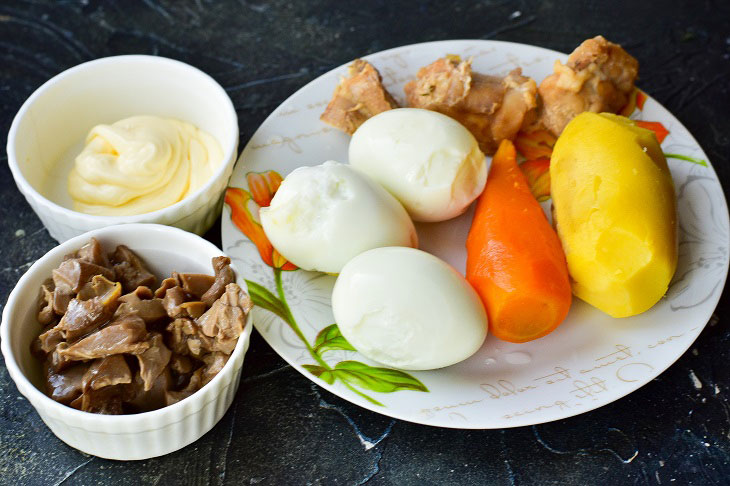 Cooking:
1. Grate chicken eggs on a fine grater, only separately grate the whites and yolks.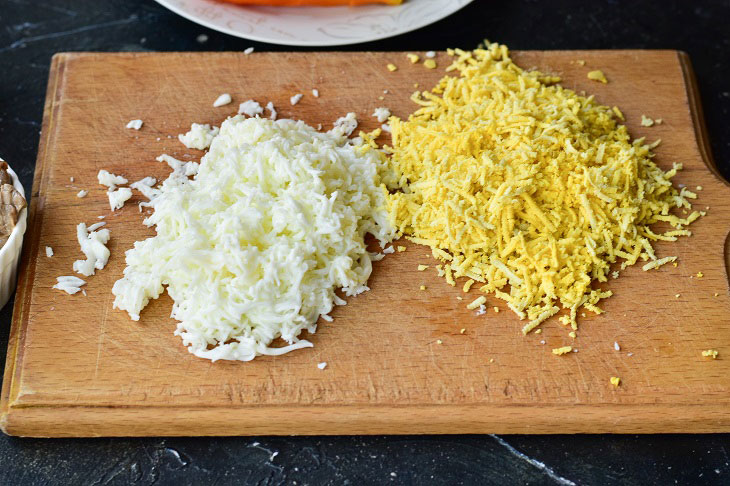 2. Grate boiled potatoes and carrots, too, on a fine grater.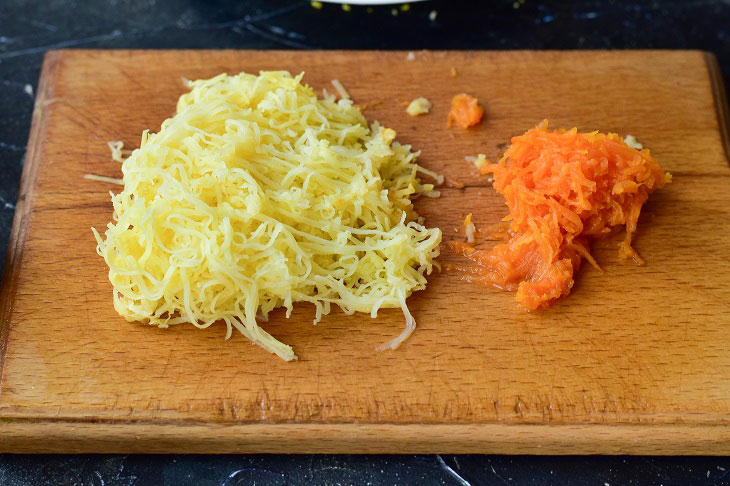 3. Finely chop the boiled meat.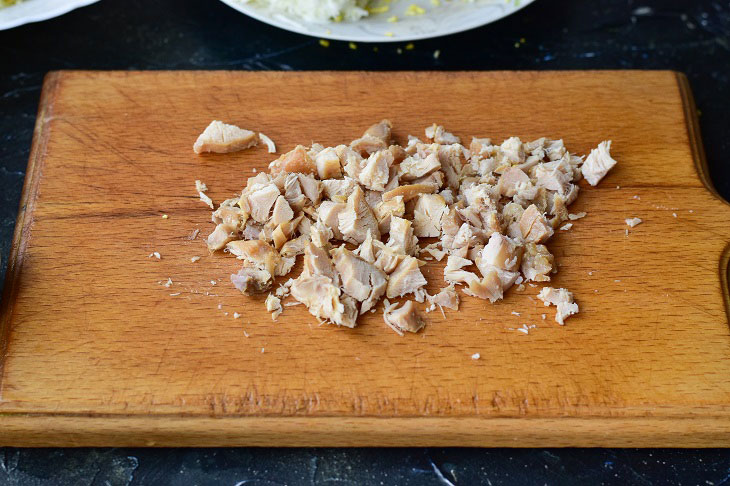 4. Put the chopped meat in the shape of a crescent.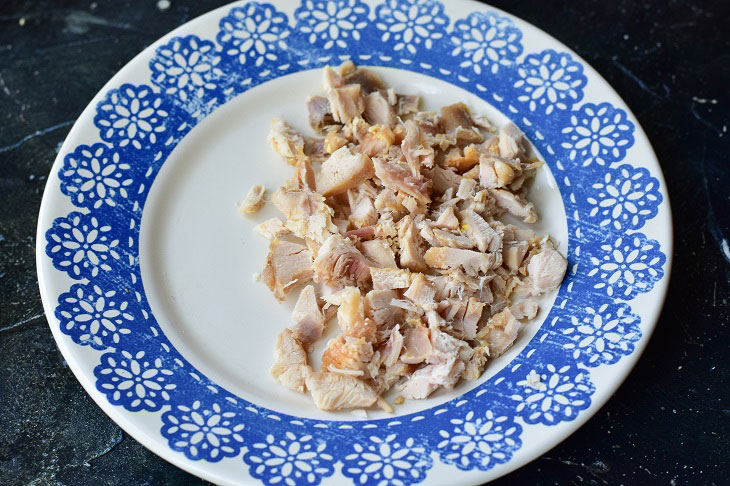 5. Lubricate with mayonnaise and put fried mushrooms.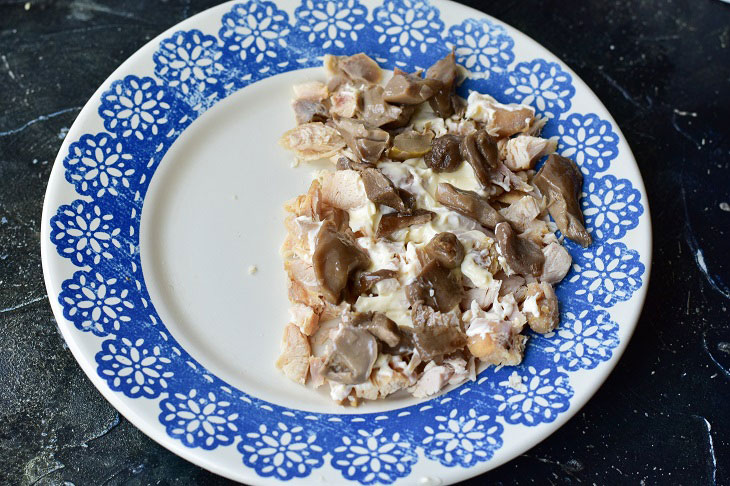 6. Then lay out the grated potatoes.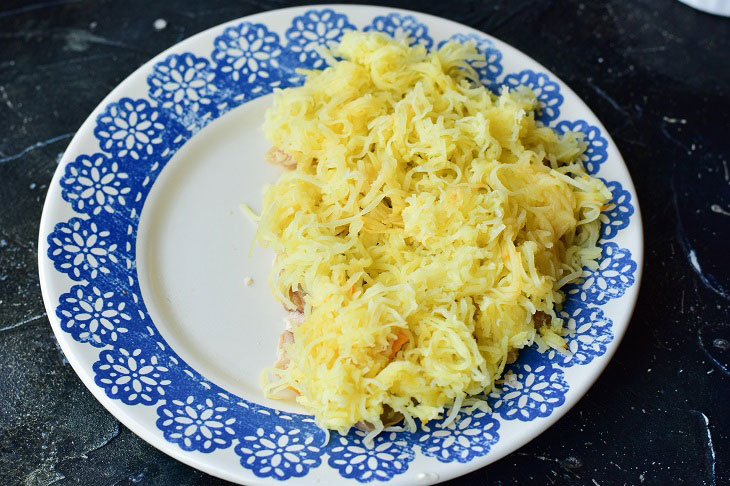 7. Lubricate it well with mayonnaise too.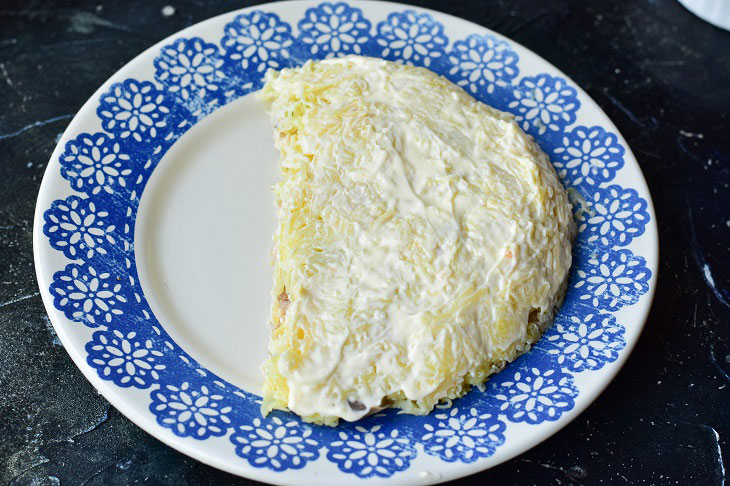 8. Now put the egg yolks grated on a fine grater.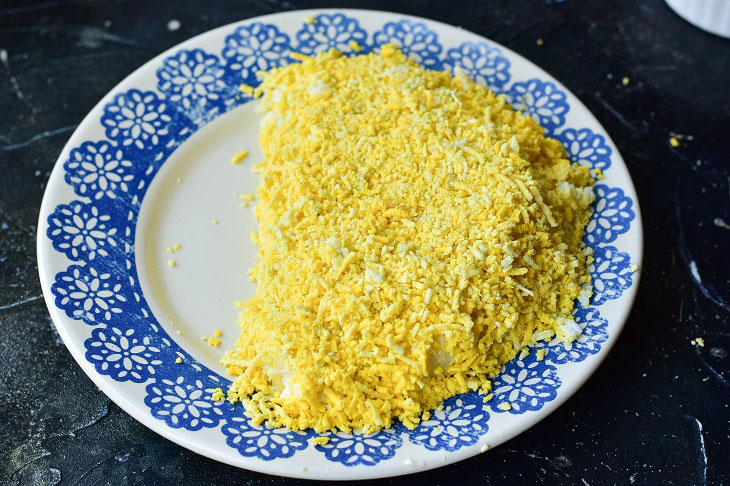 9. Grease them well with mayonnaise too.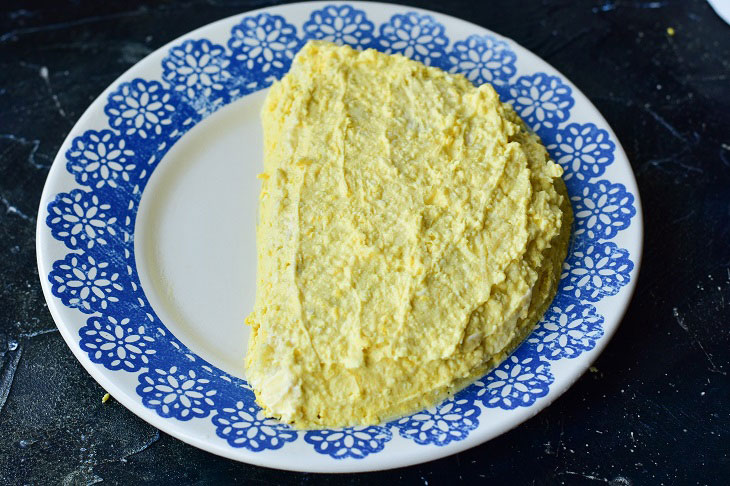 10. Lay the squirrels on top as in the photo.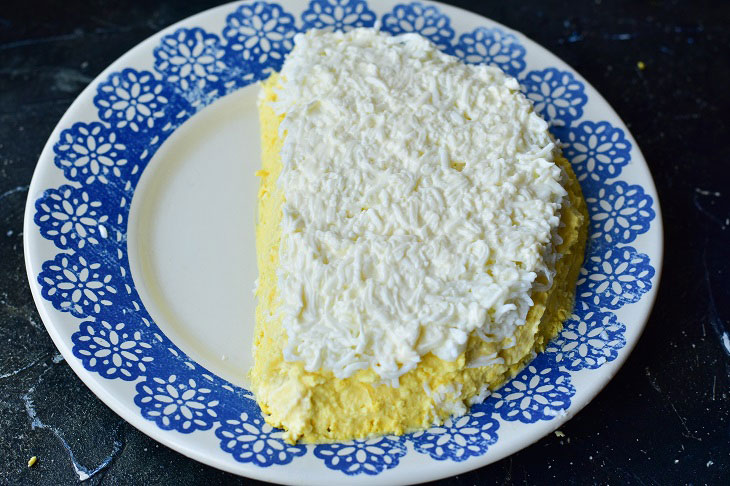 11. Then lay out the grated carrots as in the photo.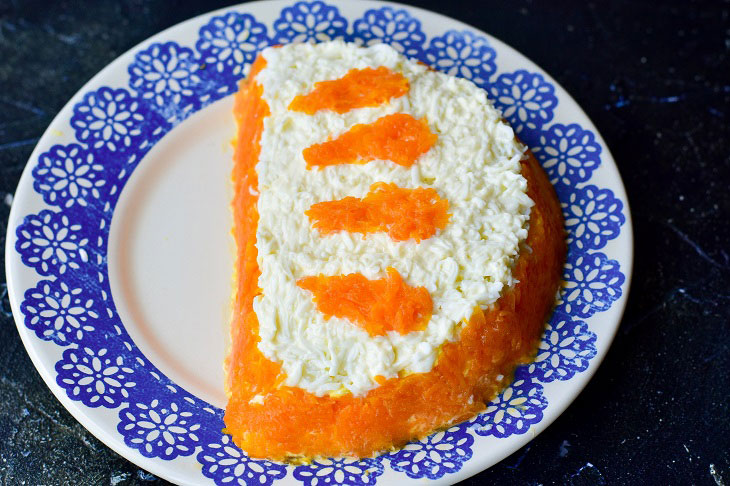 Here is such a salad "Orange slice" turned out!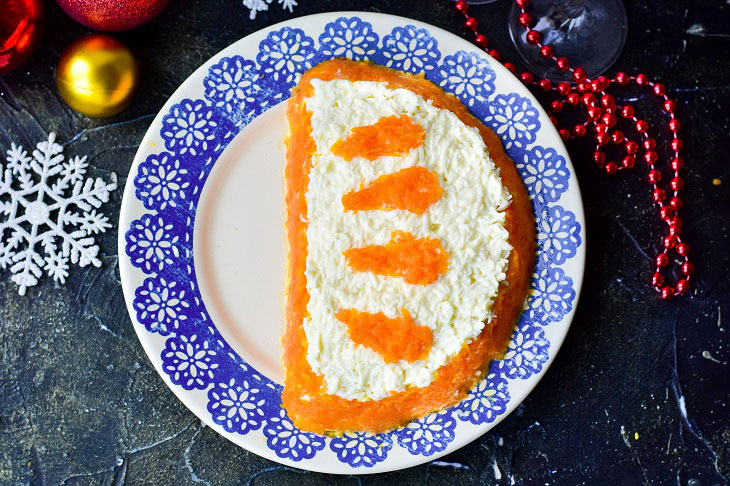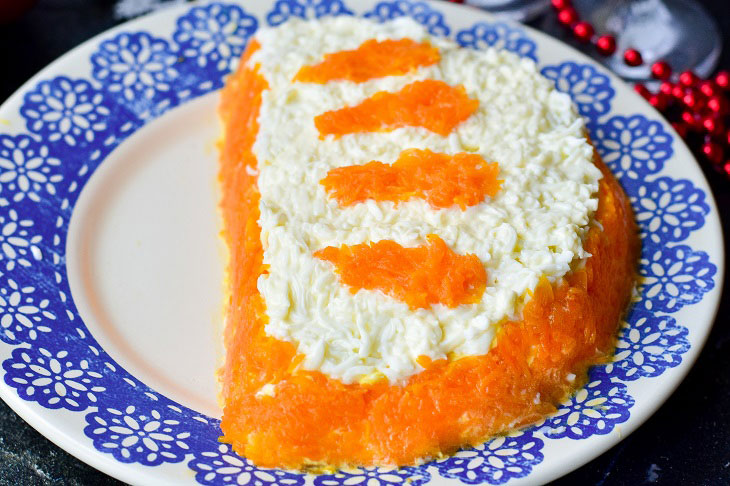 Enjoy your meal!