Dragon salad is an unusual, original and spicy dish. The base is rice noodles. This is what makes this salad memorable. Rice funchose gained its popularity a few years ago. This vermicelli cooks quickly and turns out very tasty. By itself, it has a neutral taste, but sauces, meats and vegetables make it an unforgettable taste.
Dragon salad is a multi-ingredient dish and besides rice noodles, you will need something else. To make the taste of the dish rich, use sweet peppers, onions and Korean pickled carrots. Already intrigued? Also add chicken meat to the salad, which will make the dish hearty and healthy. Chicken fillet is perfect, it has no skin and no bones. For dressing you will need soy sauce and of course rice vinegar.
Ingredients:
Rice vermicelli – 50 g.
Chicken fillet – 150 g.
Sweet red pepper – 50 g.
Onion – 50 g.
Carrots in Korean – 70 g.
Rice vinegar – 1 tsp
Soy sauce – 1-1.5 tbsp. l.
Vegetable oil – 1 tbsp. l.
Ground red pepper, chili – 0.5 tsp.
Salt, black pepper – to taste.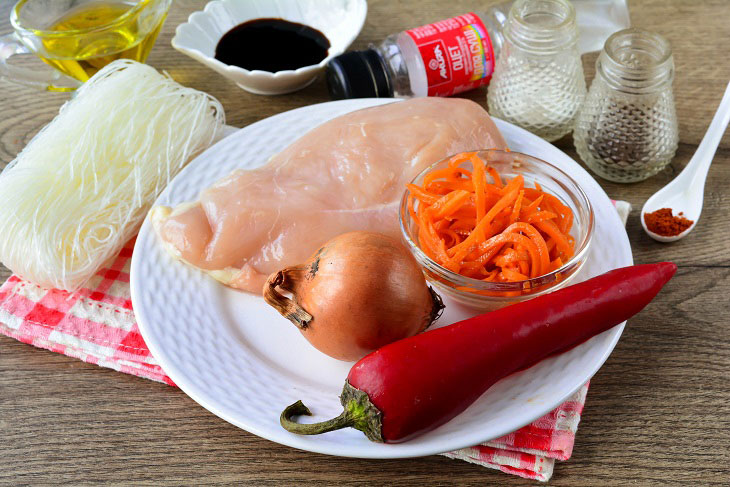 How to cook:
1. Put rice noodles in a deep container and pour boiling water for 5 minutes.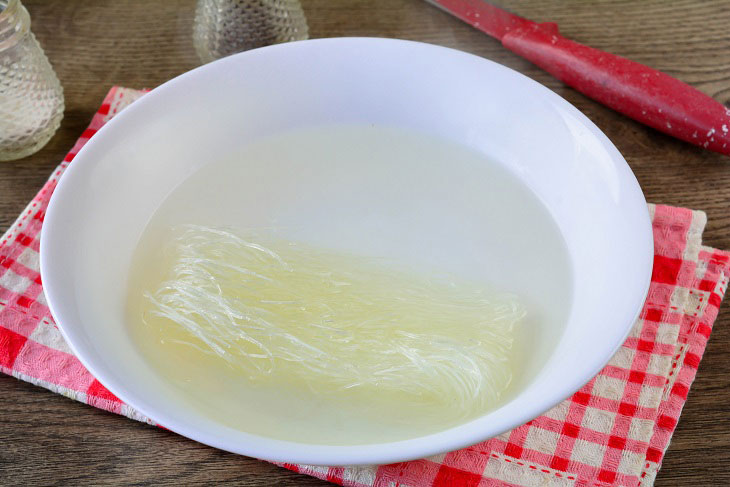 2. Then drain the water – the noodles are ready. It cooks very quickly, literally instantly. Let the noodles cool down a bit.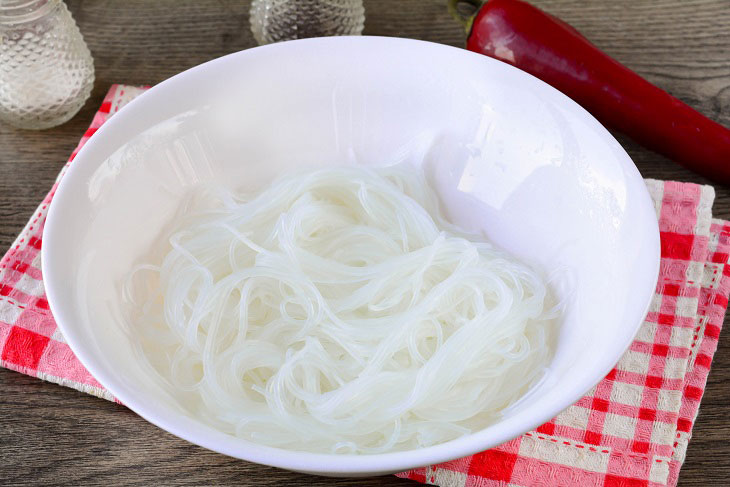 3. Boil the chicken fillet in salted water, then cool the meat and divide into fibers or cut into strips.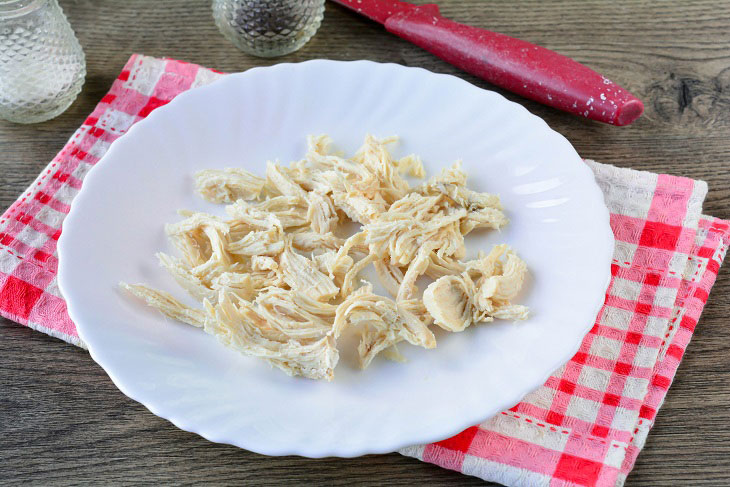 4. Start collecting lettuce. Add chicken meat to rice noodles.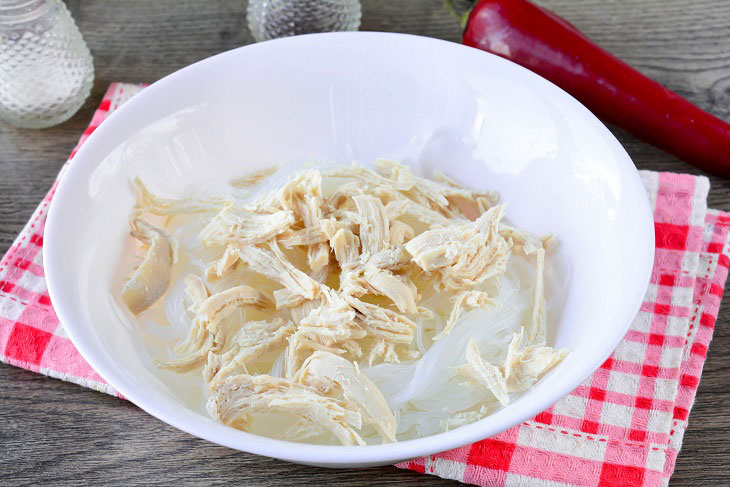 5. Peel vegetables – sweet red pepper and onion.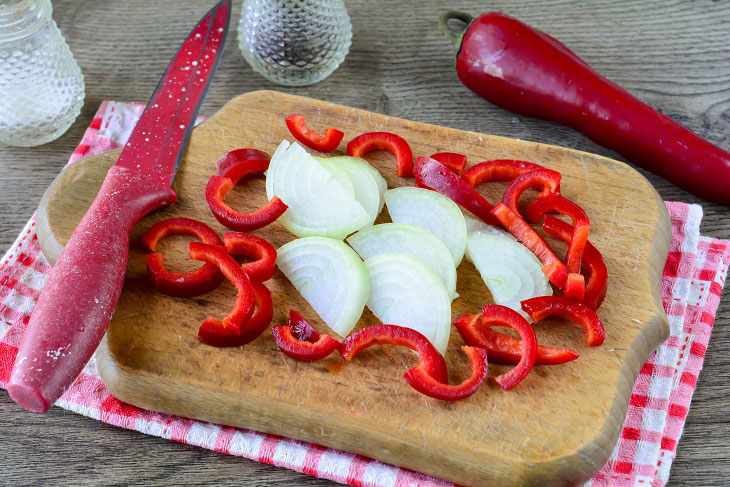 6. Saute onion and red pepper in vegetable oil. Fry 3-4 minutes until soft. Vegetables will become very fragrant after roasting.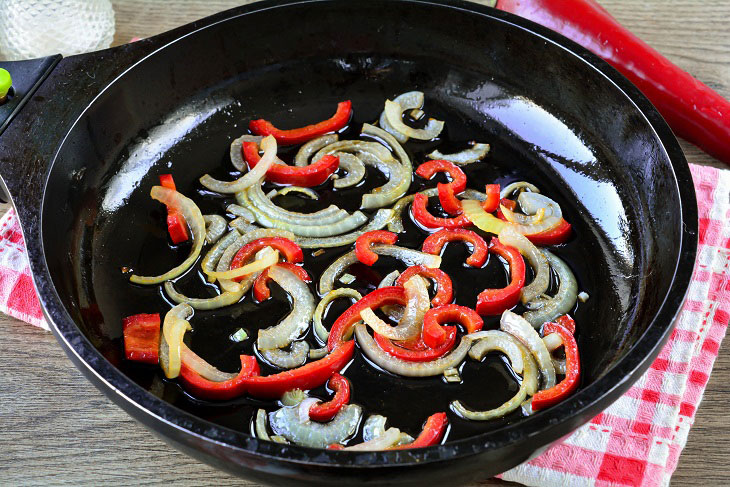 7. Add Korean pickled carrots to the salad.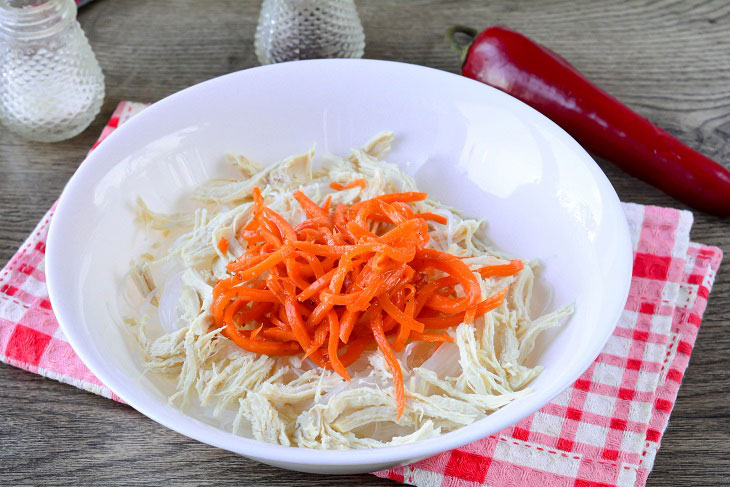 8. Then add the fried vegetables to the salad. Add vegetables along with the oil in which they were fried. Salad with butter will become juicier.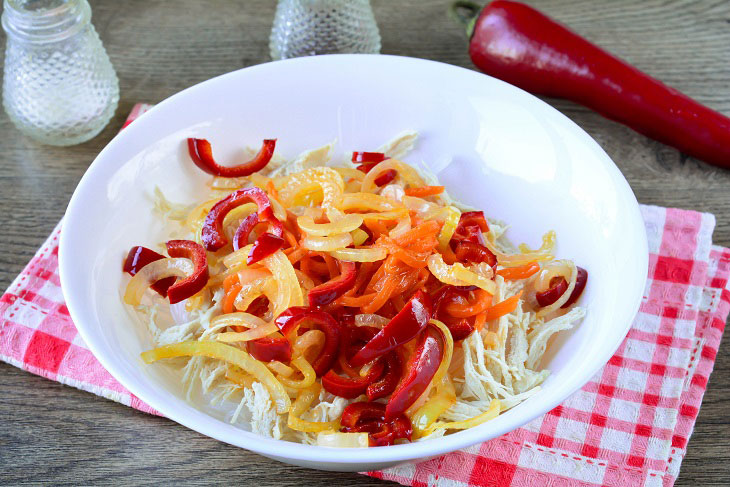 9. Pour soy sauce and rice vinegar into salad. This condiment is spicy and delicious.
Do not overdo it with salt, soy sauce is salty in itself. In addition, rice vinegar also has a rich taste and aroma.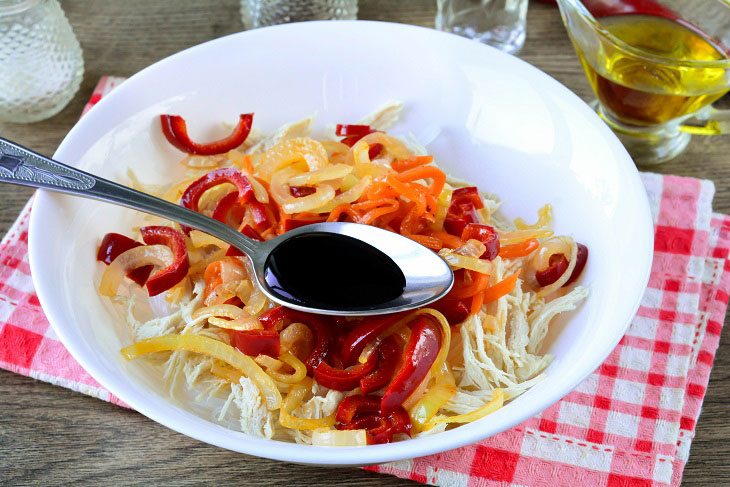 10. Mix the salad, add spices to taste and do not forget to add hot red pepper. Ground chili peppers and fresh ones that you have at home are also suitable here.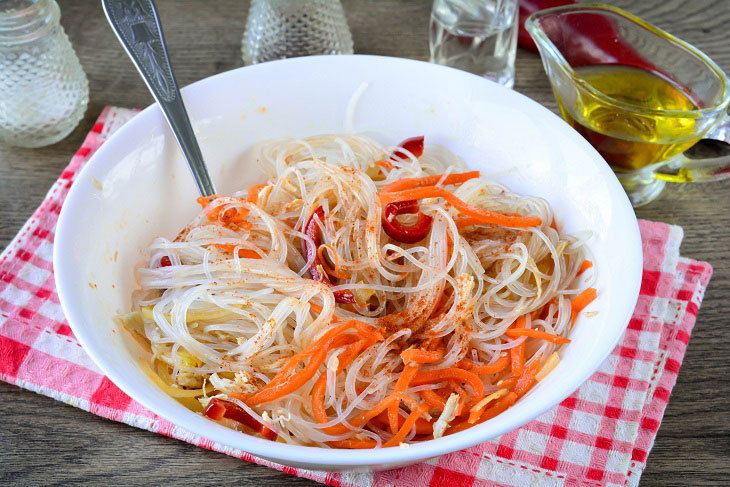 11. Serve the finished salad to the table warm or chilled, it will be very tasty.
Dragon salad turns out to be very fragrant, in Asian style – rich in taste, a little spicy and spicy.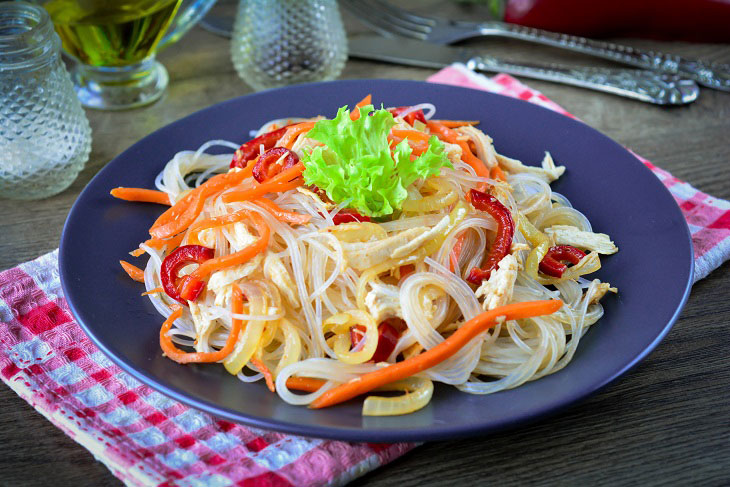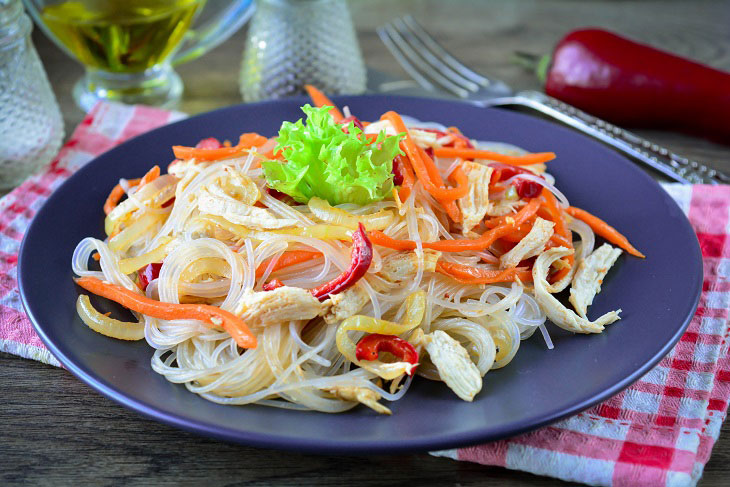 Bon appetit!