Salad Parisel with smoked chicken is an original dish that will be appropriate for absolutely any occasion. All components are perfectly combined with each other. Such a dish can be served on the festive table – in a beautiful salad bowl or in small bowls. For a salad, smoked fat-free breast or more fatty chicken meat from legs is suitable. To make the dish look brighter, you can take sweet peppers in yellow, orange or red.
Ingredients:
Smoked chicken – 150 g.
Sweet pepper – 1 pc.
Chicken eggs – 1-2 pcs.
Green onions – 5-6 feathers.
Mayonnaise – 25 ml.
Cherry tomatoes – 3-4 pcs.
Salt – 3 pinches.
Spices – 3 pinches.
Cooking time: 20 minutes. Servings Per Container: 2.
Cooking:
1. Cut the smoked chicken into small cubes or strips. If there is skin or excess fat on it, all this can be removed.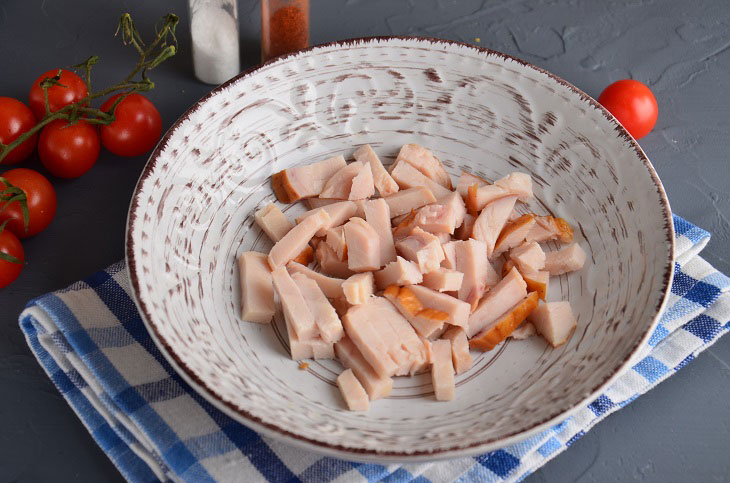 2. Send medium-sized chicken eggs to salted water and boil hard. After they cool and clean, cut into cubes and put in a salad bowl.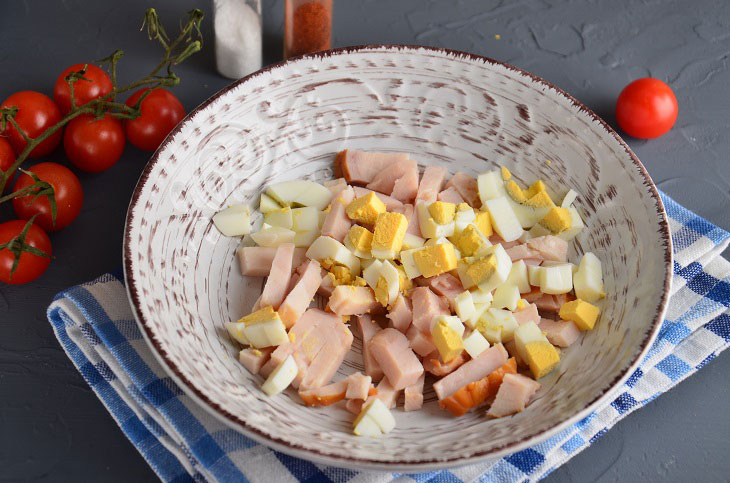 3. Wash the sweet pepper, select the seeds from the inside and remove the stalk. Cut the vegetable into a thin strip and send it to the already prepared products.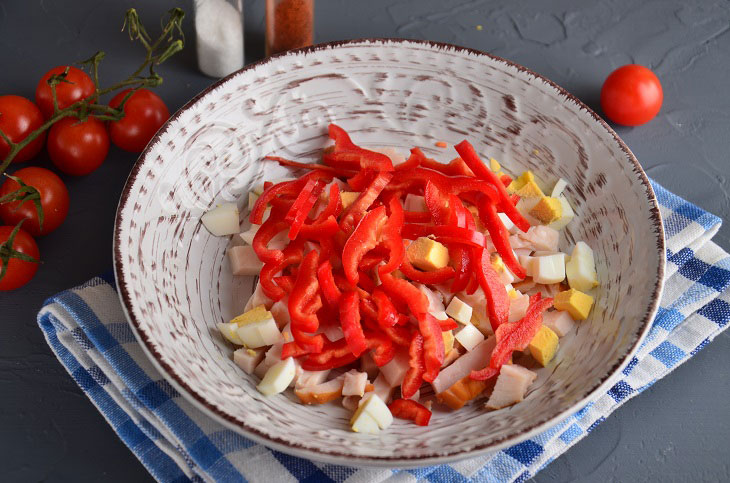 4. Green onions will be very appropriate in this salad, and also make it more colorful and appetizing. Chop it finely and put it in a salad bowl.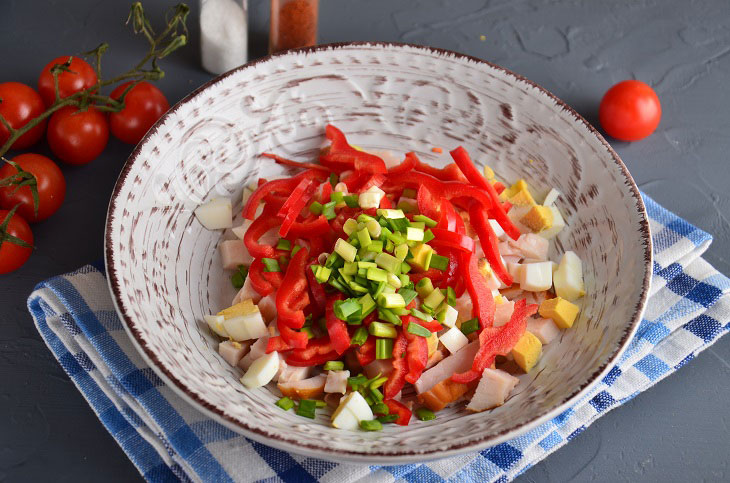 5. Dress the salad with mayonnaise of any fat content or sour cream. Lightly salt it, throw in a couple of pinches of spices.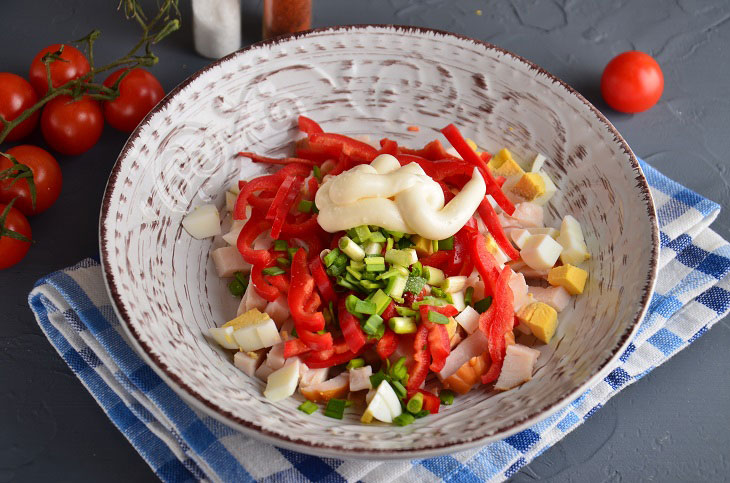 6. Mix all the ingredients and taste the dish, add if something is missing.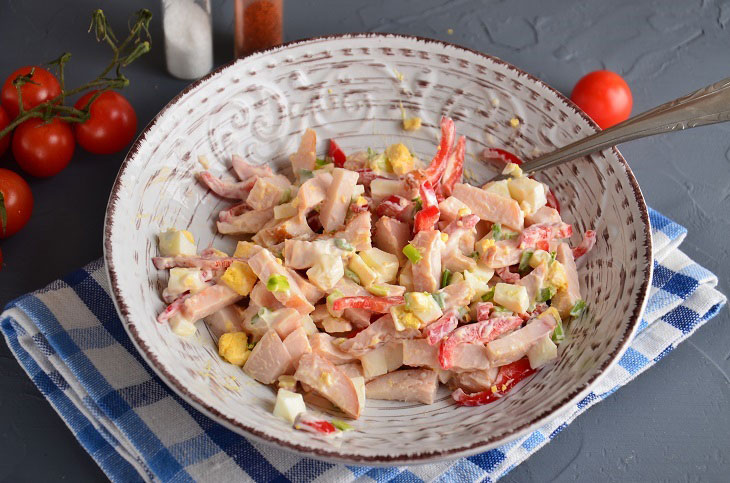 7. Divide the salad between bowls and garnish with cherry tomato quarters or halves. Serve immediately after seasoning and mixing.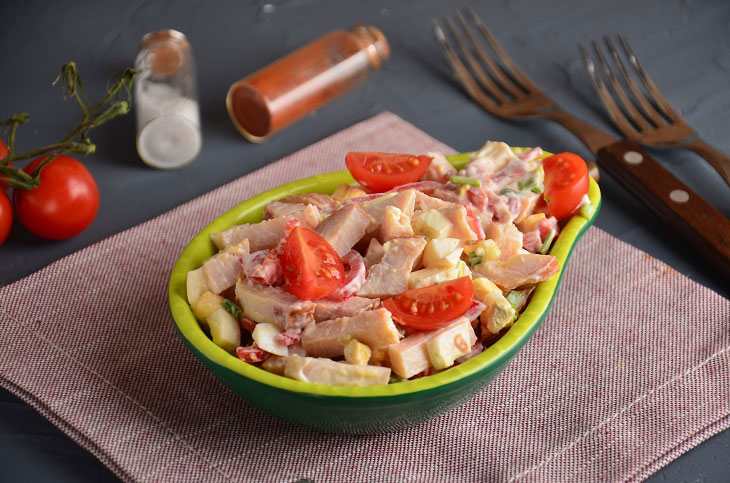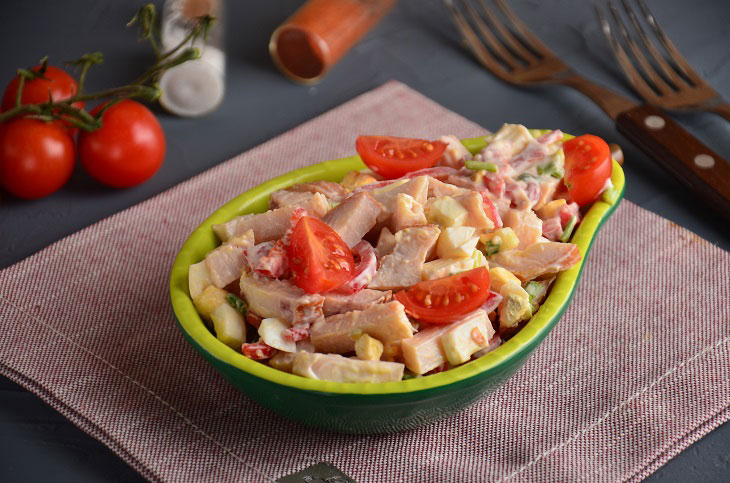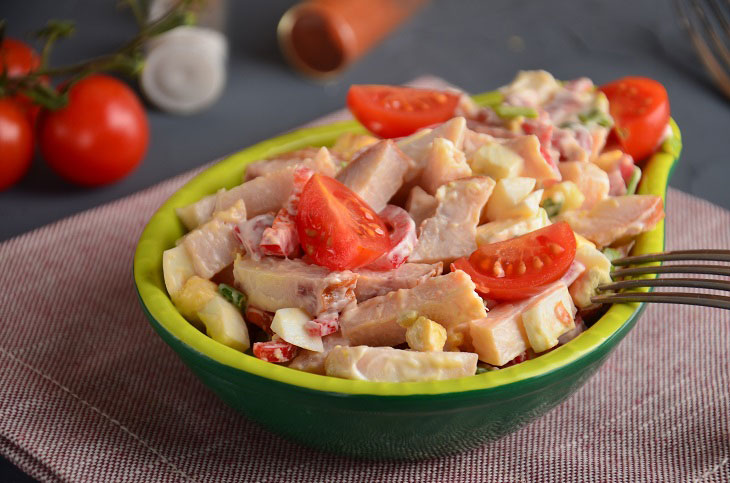 Enjoy your meal!