Salad "Passenger" is hearty and tasty. Prepare it for your family and friends. For a festive feast or a family dinner, this dish is ideal. Prepared from available and well-known ingredients.
For the recipe you will need chicken liver pickled cucumbers, eggs and onions. Buy good quality chicken liver so that its color is pinkish, without purple hues. Salad dressing is suitable as from mayonnaise or sour cream, to your taste. We advise you to first boil the chicken liver and chicken eggs so that they cool down properly, after which the salad is prepared in a matter of minutes.
Ingredients:
Chicken liver – 250 g.
Pickled cucumbers – 100-120 g.
Onion – 50 g.
Chicken eggs – 1-2 pcs.
Mayonnaise (or sour cream) – 100-120 g.
Salt, black pepper – to taste.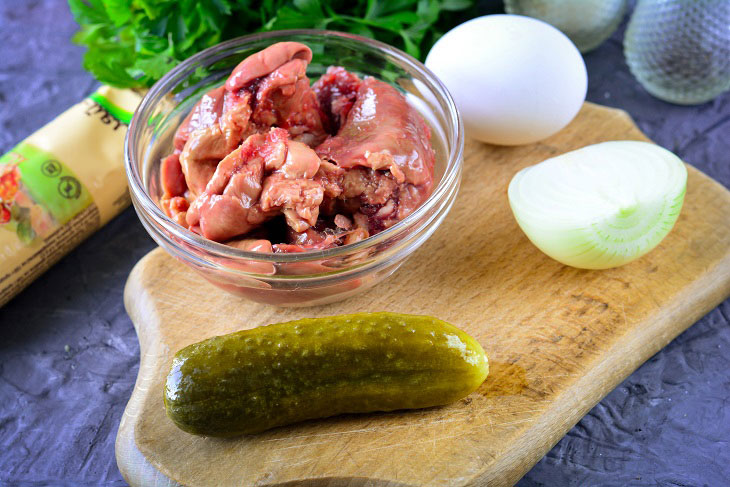 How to cook:
1. Boil the chicken liver – rinse the offal, cut off the veins and put in a suitable pan. Fill with cold water and boil for 8-10 minutes after boiling. Then drain the liquid, and cool the liver pieces completely.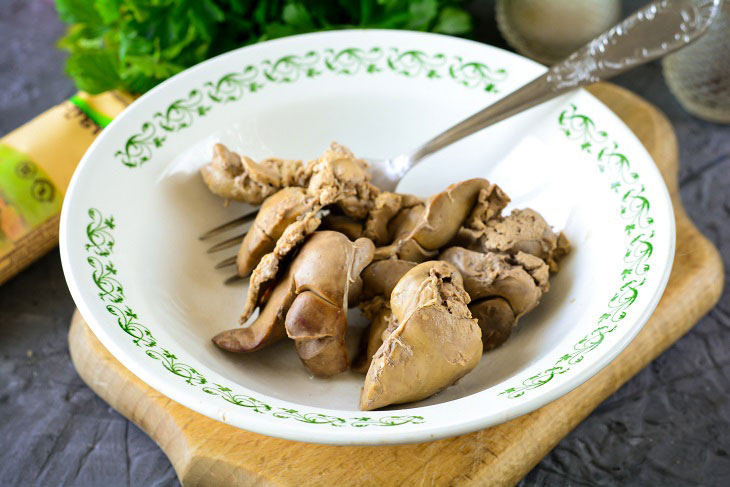 2. Cut the boiled chicken liver into medium cubes.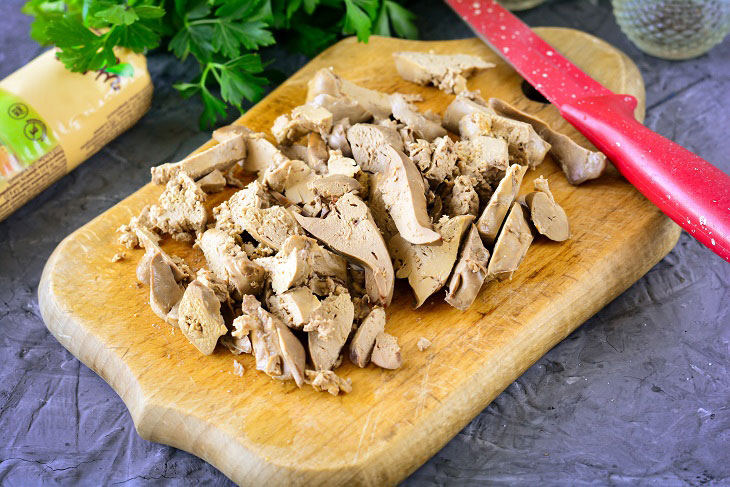 3. Peel the onion from the husk, rinse in cold water, rinse it. Then cut into half rings.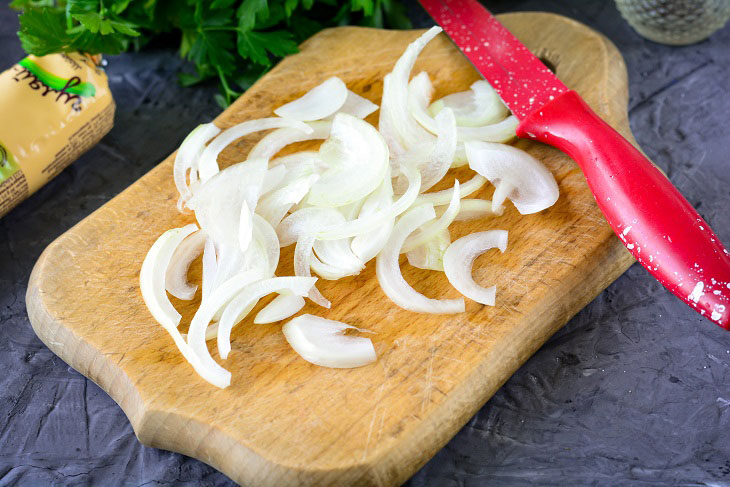 4. Put the onion in a bowl and scald – pour boiling water for a couple of minutes. Then drain the water, all the bitterness from the onion will go away, and the onion will remain crispy.
If desired, the onion can be pickled with vinegar and a pinch of sugar.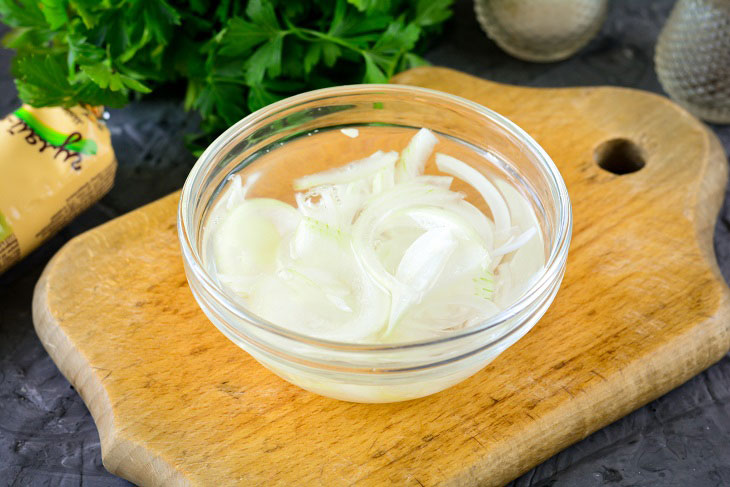 5. Cut off the tails from the pickled cucumbers, cut the vegetables into small cubes. Pickled cucumbers are in perfect harmony with chicken liver and give the salad a unique sourness.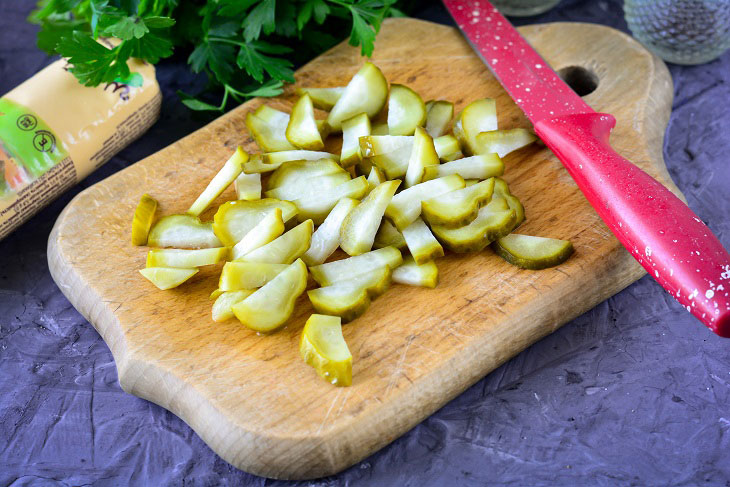 6. Put prepared foods in a bowl – chicken liver and pickled cucumbers.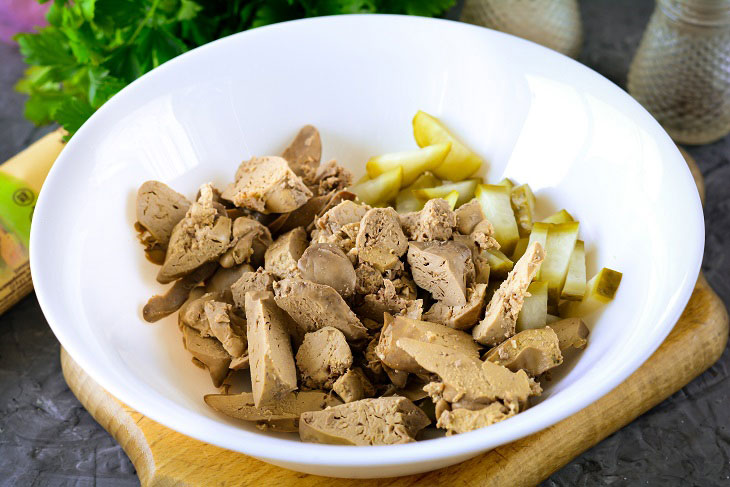 7. Add onions.
8. Peel hard-boiled chicken eggs and cut into medium cubes for salad.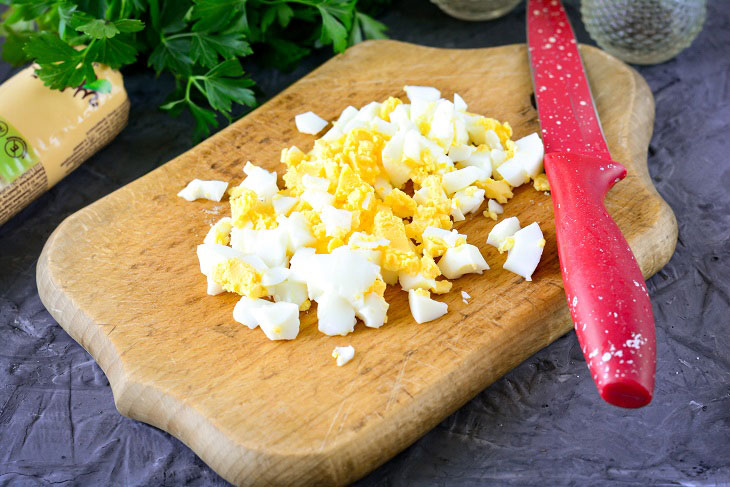 9. Pour chopped eggs into a bowl with the rest of the ingredients.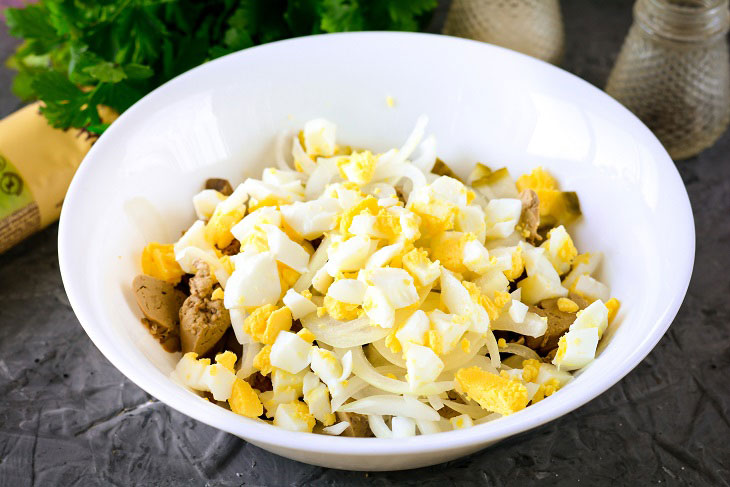 10. Add sauce – we have mayonnaise. Lightly salt and pepper.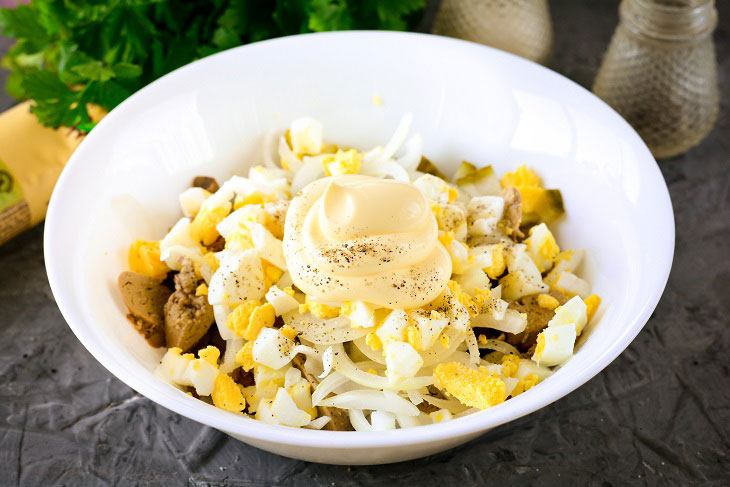 11. Mix the salad and let it brew in the refrigerator for about 15-20 minutes.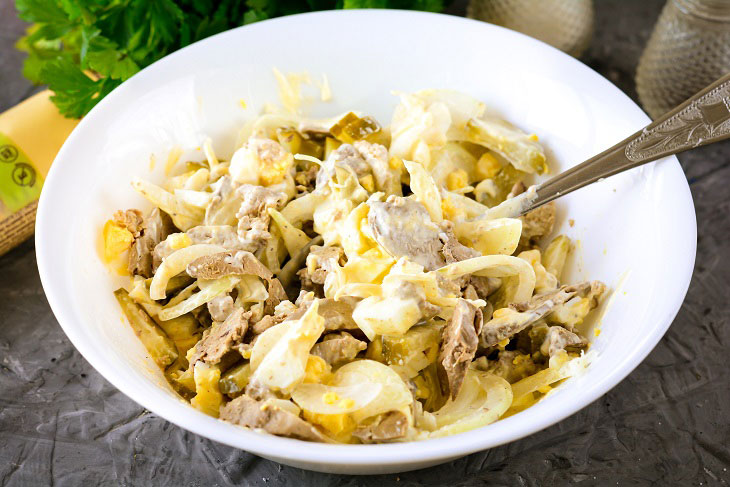 The dish turns out fragrant and very tasty. Serve to the table, garnished with a sprig of fresh herbs.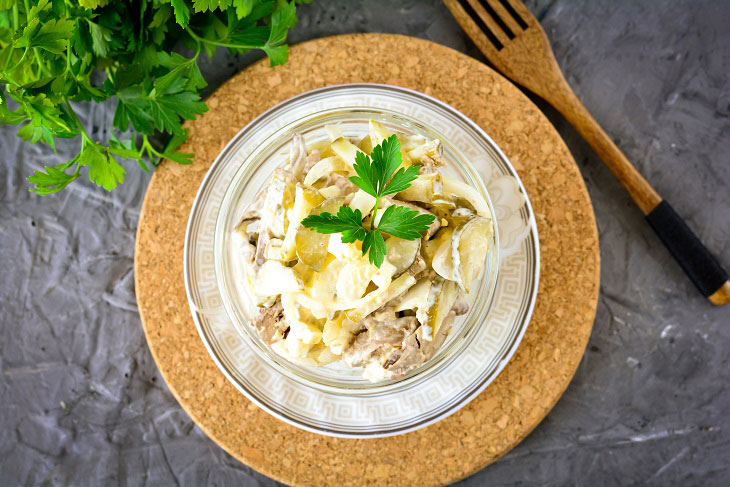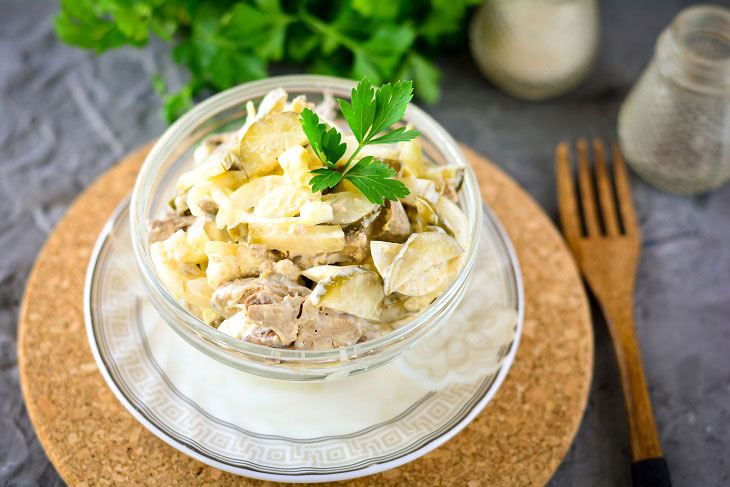 Enjoy your meal!