Warm salad in buns is an original appetizer, the filling can be very diverse, ranging from vegetables to fish and seafood. You can take buns for hamburgers or for hot dogs, that is, oblong ones. They can be store-bought or homemade. To make the filling of the rolls juicy and tender, you need to use sour cream, and also choose cheese that will melt well.
Ingredients:
Champignons – 4-5 pcs.
Onion – 1 pc.
Sausage – 70 g.
Tomato – 1 pc.
Sour cream – 1.5 tbsp. l.
Hard cheese – 70 g.
Salt – 3 pinches.
Spices – 3 pinches.
Oil for frying – 1.5 tbsp. l.
Buns – 2-3 pcs.
How to cook:
1. Wash fresh mushrooms, finely chop.
Suitable for snacks and frozen mushrooms.
After removing the husk from the onion, also crumble it.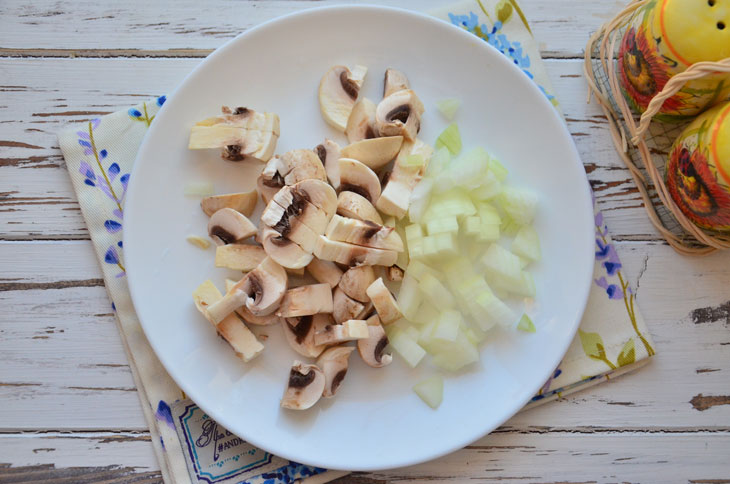 2. Put the mushrooms and onions in a hot frying pan, greased with vegetable oil. After making a moderate fire, fry for a couple of minutes.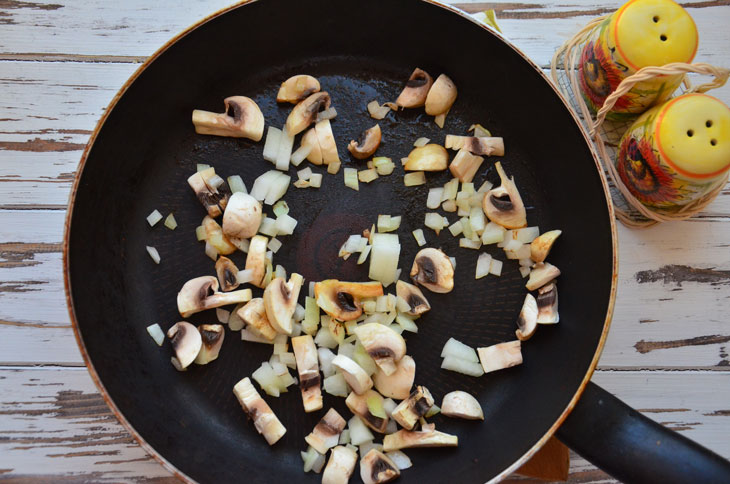 3. Cut the sausage into small cubes, send them to the pan, mix and fry everything together for another 5 minutes.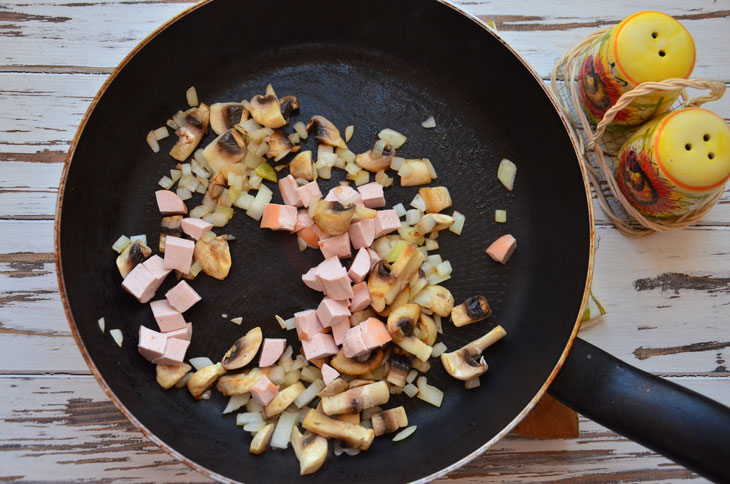 4. Transfer the mushrooms to a bowl. Add to them the diced tomato (previously washed).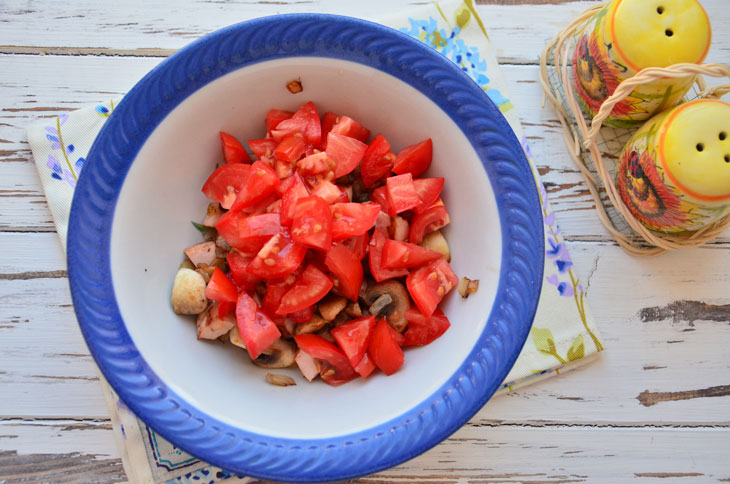 5. Add sour cream.
It is optimal to use sour cream of medium or low fat content.
Add some salt and spices to taste.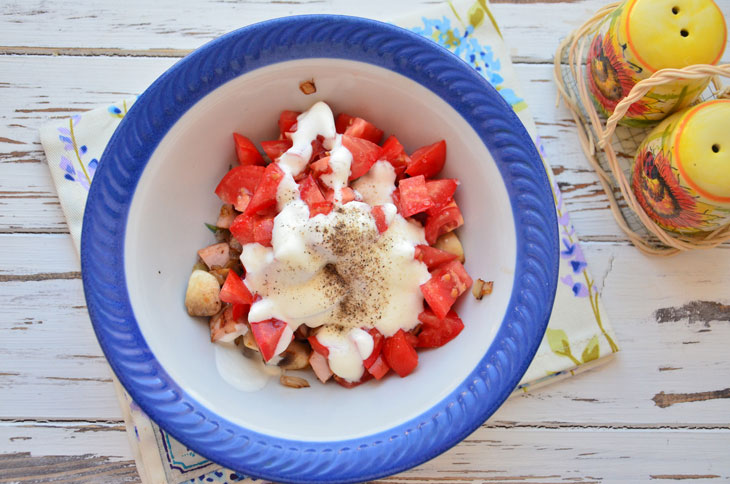 6. Grate hard cheese on a coarse or fine grater, transfer to a bowl. Mix everything well.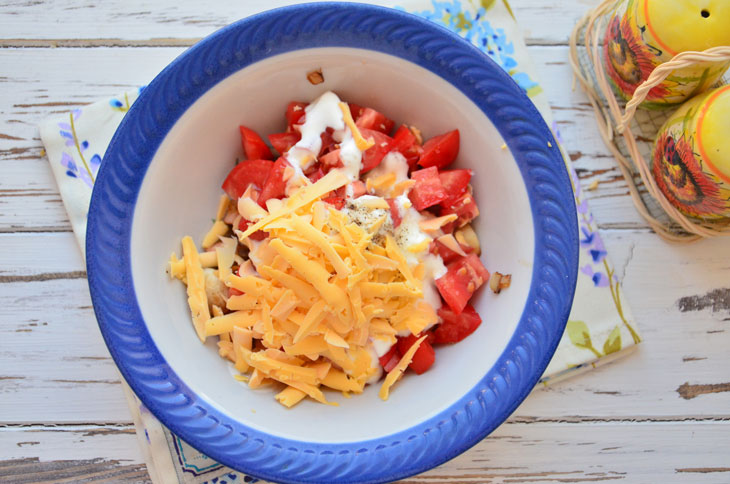 7. Cut off the tops of the buns. Remove the bread crumb from the bottom.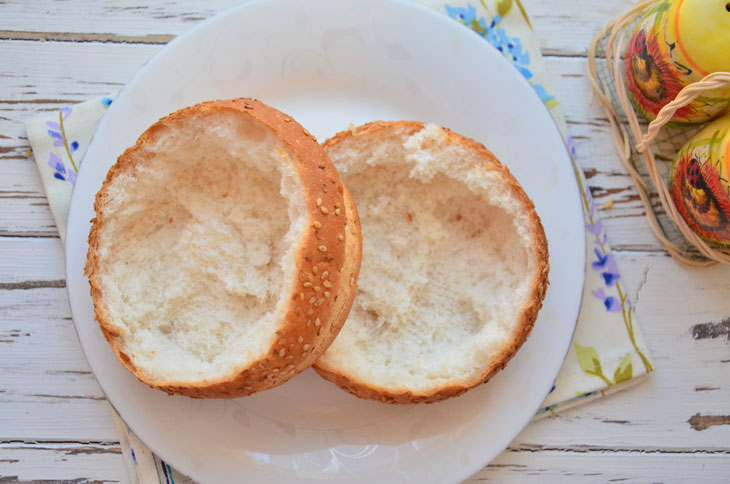 8. Fill the buns with delicious stuffing. Cover with tops and send to a preheated oven for 10 minutes. Set the temperature to 170-180 degrees.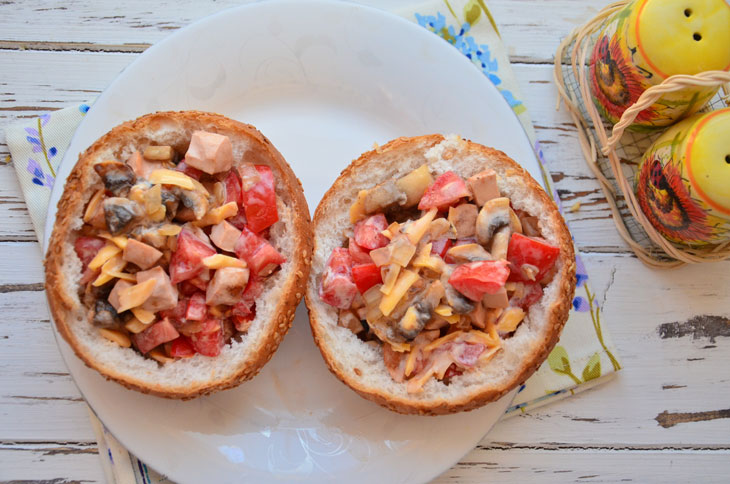 The finished snack can be served immediately – then it is as tasty as possible, and the rolls will still crunch.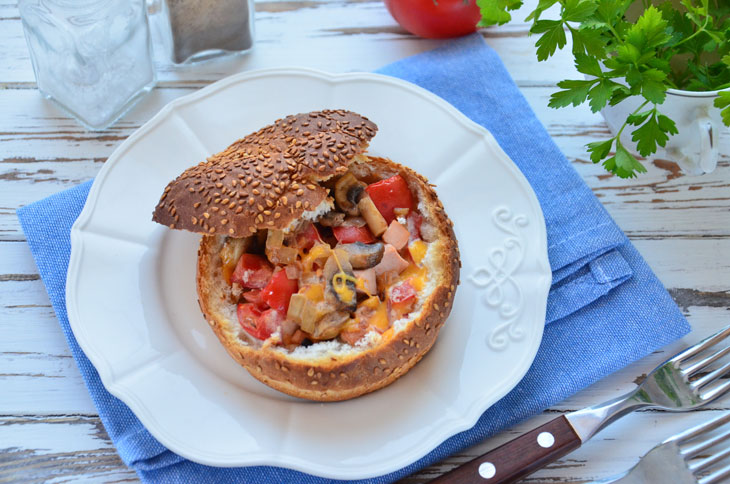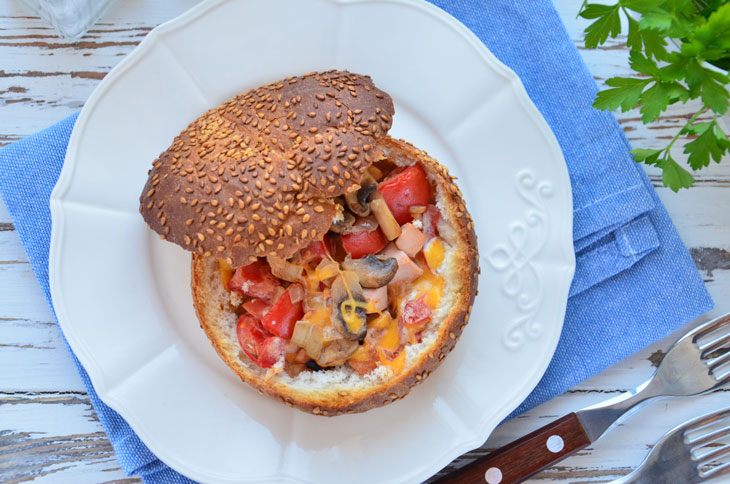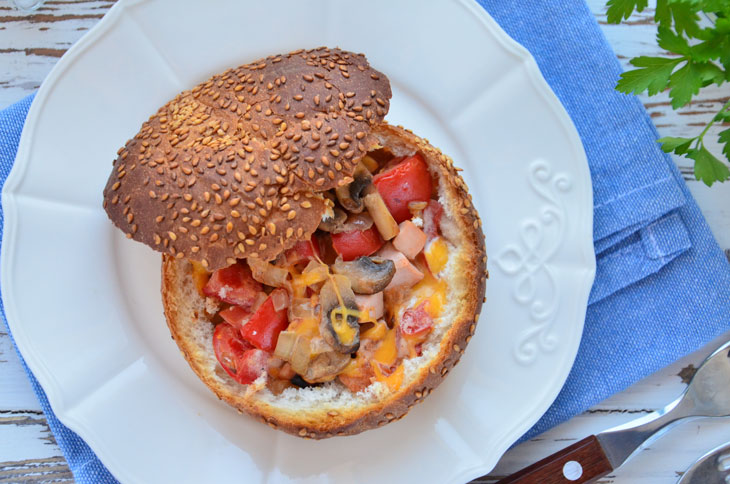 Enjoy your meal!