Prague salad with beef and apples may well be considered dietary, especially if low-fat sour cream is used for dressing. Preparing the dish is quite simple, all the ingredients are available. It is important to choose good beef so that after frying it remains juicy and soft.
If desired, the product can be marinated in advance in lemon juice, mayonnaise or mustard. Apples are best used sweet and sour.
Ingredients:
Beef – 200 g.
Green apple – 1 pc.
Bulb (small) – 1 pc.
Oil for frying – 1 tbsp. l.
Pickled cucumber – 1 pc.
Beijing cabbage – 2 leaves.
Bulgarian pepper – ½ pcs.
Mayonnaise (or sour cream) – 1.5 tbsp. l.
Soy sauce – 3 tbsp. l.
Spices – 1 pinch (optional)
How to cook:
1. Wash and dry the chilled beef, cut into thin strips across the fibers.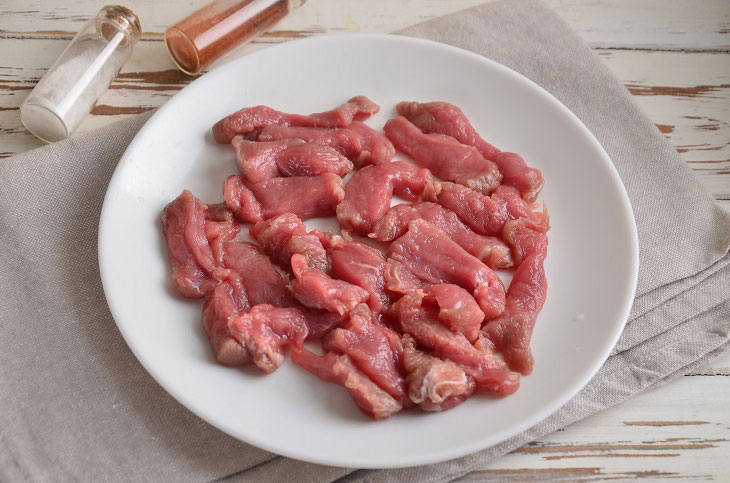 2. Peel and wash a small onion, chop into thin strips or halves of the rings.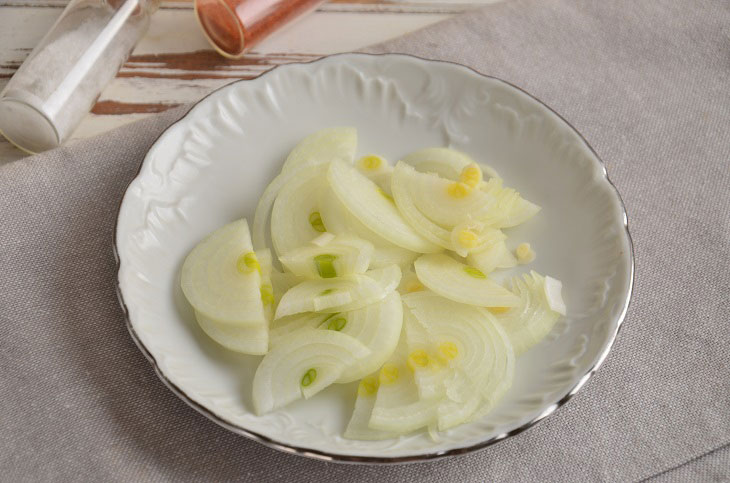 3. In a frying pan, you need to heat a spoonful of refined oil and send the beef to fry over medium heat. On each piece, a crust forms on top, which will retain all the juices inside.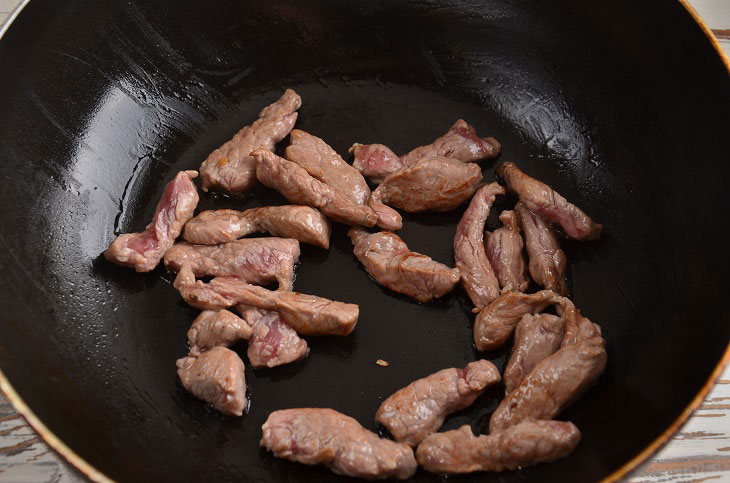 4. After 3-4 minutes, you need to send pieces of onion to the pan, mix and continue to fry over low heat, stirring. After another 3 minutes, pour soy sauce and the same amount of water into the pan. Simmer under the lid until the sauce evaporates – another 7-8 minutes.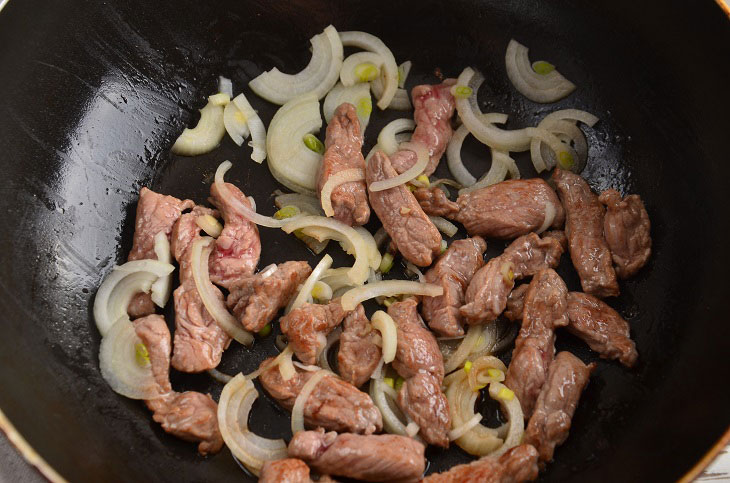 5. While the beef is fried, you need to cut the pickled (or pickled) cucumber into thin strips, put in a salad bowl.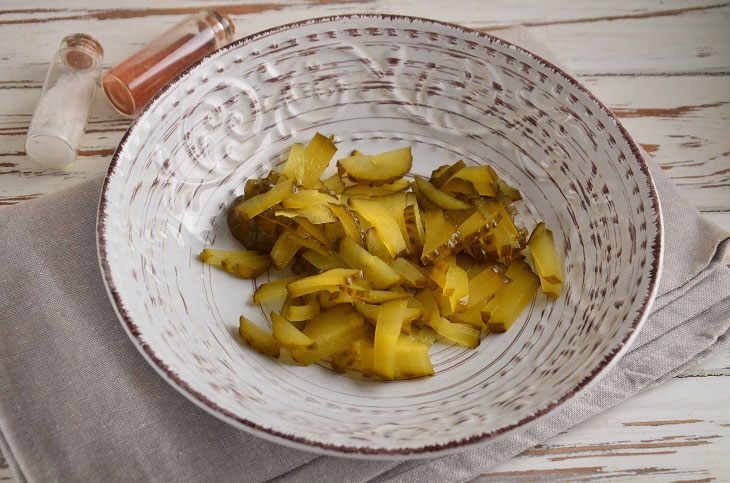 6. Chinese cabbage leaves should be washed and dried. You need to cut only the lateral soft parts of the sheet. By the way, instead of "Peking" you can take lettuce leaves.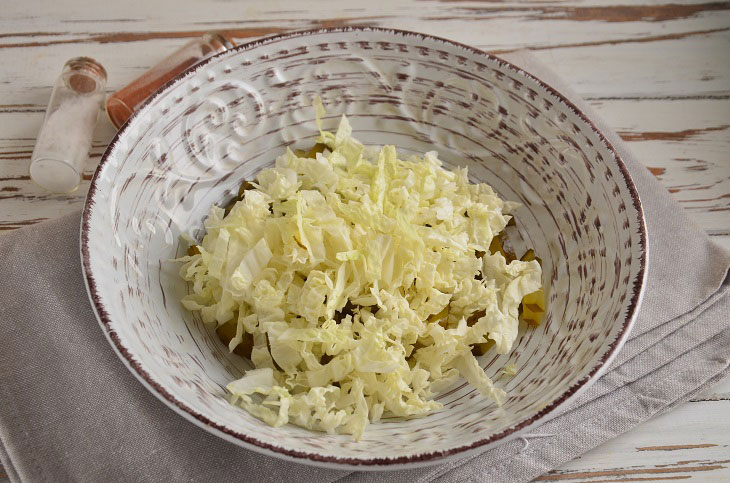 7. Half of the bell pepper, previously washed, must be cut into thin strips and transferred to a salad bowl.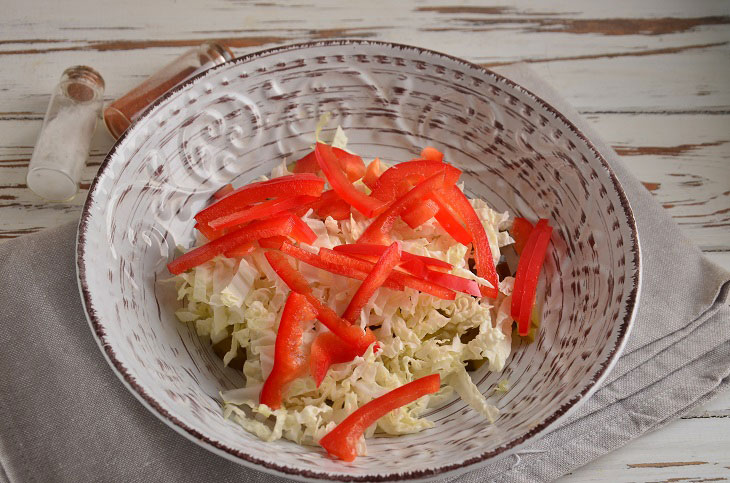 8. Fried beef with onions should be sent to the rest of the products.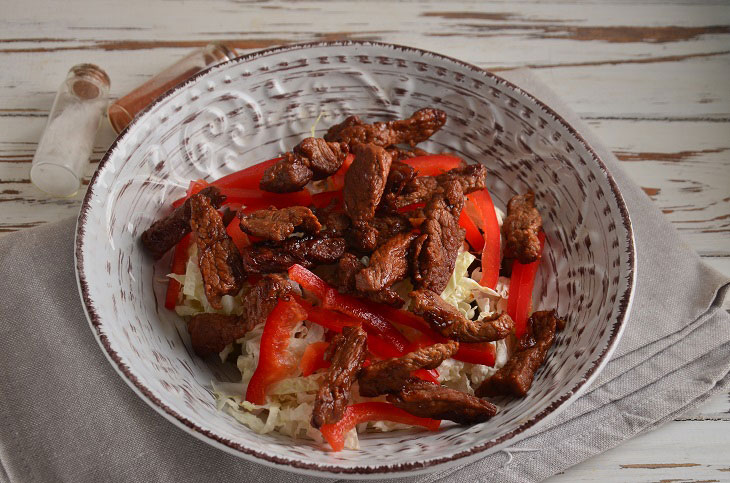 9. A juicy hard apple must be washed, cut into pieces and the seed box removed. After the fruit must be cut into strips and put in a bowl.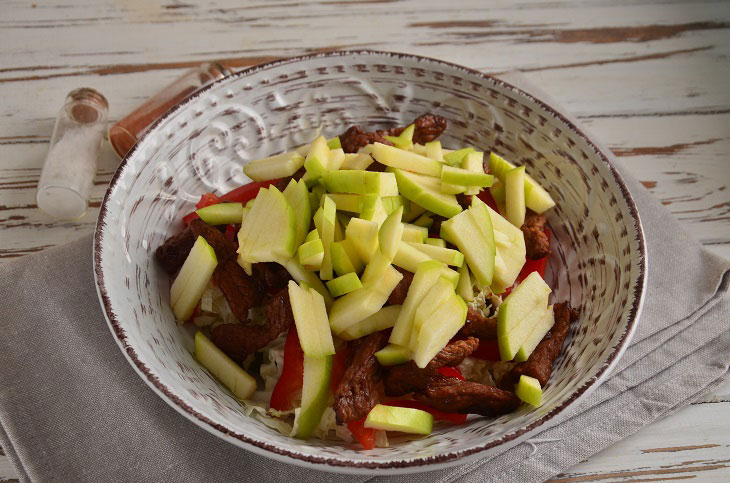 10. It remains to fill the salad with mayonnaise or sour cream – the product can be of any fat content. If desired, the dish can be slightly salted and spices can be added.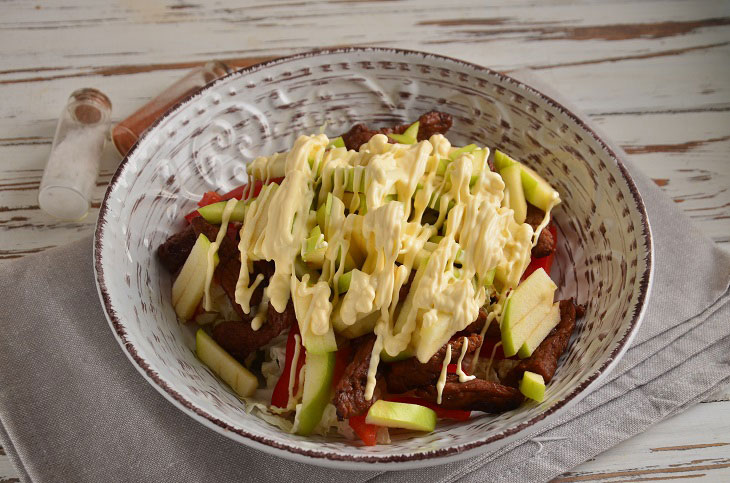 11. Stir the salad and try it – suddenly you want to add something.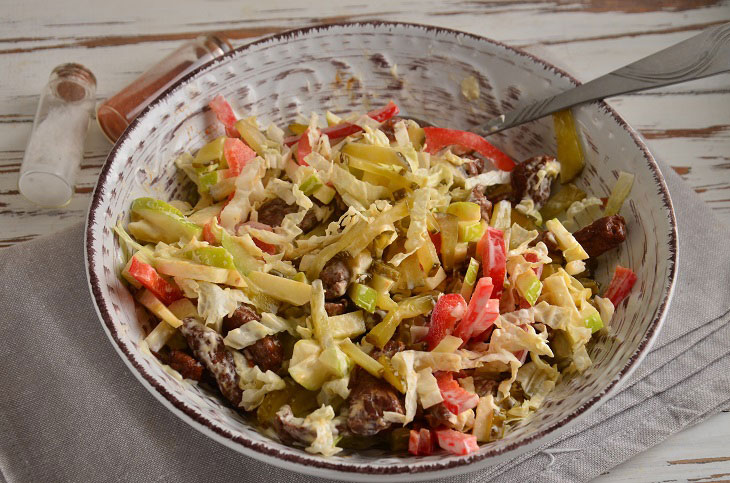 Salad Prague can be laid out on plates and served.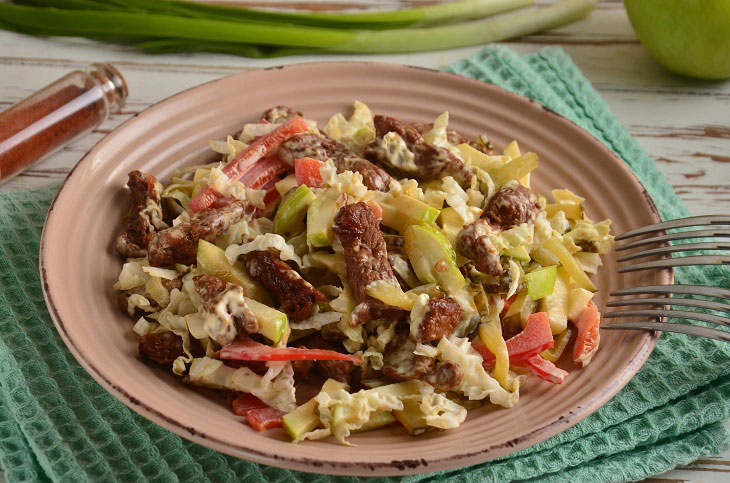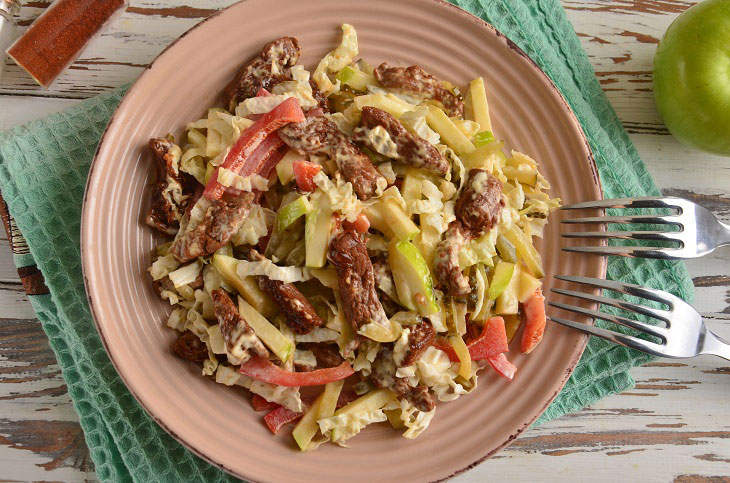 Enjoy your meal!