Salad "Carnival" has such a cheerful name, because it consists of multi-colored ingredients, and even decorated with thin "ribbons" of Korean carrots, reminiscent of serpentine. The composition of the dish includes smoked chicken, which goes well with spicy cheese and boiled potatoes. Green peas add juicy notes. And the only crunchy component – Korean-style carrots – subtly sets off the taste of the dish, harmoniously fitting into the overall composition.
Salad "Carnival" is perfect for decorating a festive table. However, you can include this dish in your daily menu.
Ingredients:
Smoked chicken (fillet or leg) – 150 g.
Potato – 3 medium tubers.
Hard cheese – 150 g.
Canned green peas – 150 g.
Carrots in Korean – 150 g.
Green onion – a few feathers.
Dill – 2-3 sprigs.
Mayonnaise – 3 tbsp. l.
Freshly ground black pepper – to taste.
Salt – to taste.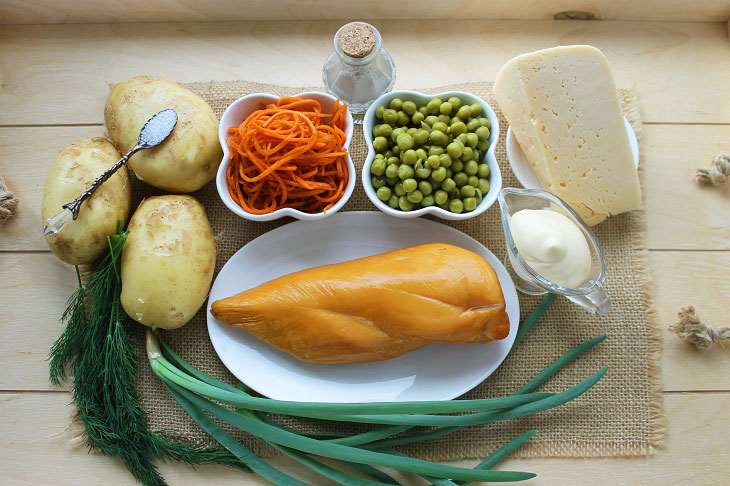 Cooking time: 50 minutes. Servings Per Container: 4.
How to cook:
1. Only one ingredient will be subjected to heat treatment – potatoes, so start preparing the salad with it. Wash the tubers thoroughly with a vegetable brush. Place potatoes in a saucepan and cover with cold water. Bring to a boil, salt. Boil for approximately 20-25 minutes.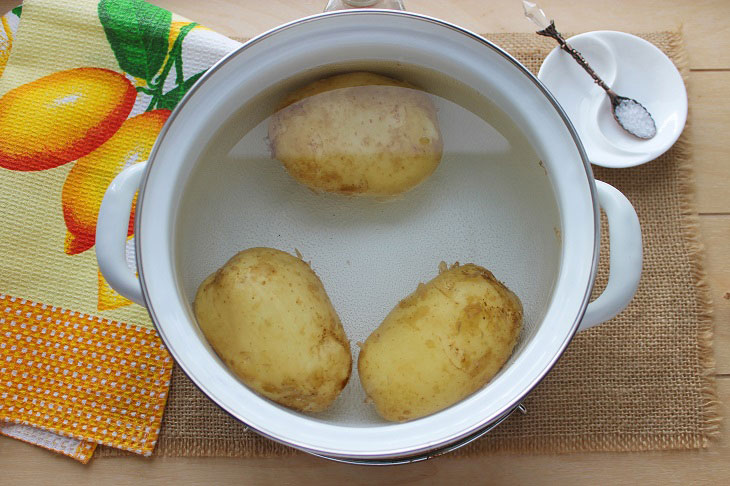 2. Smoked chicken, fillet is used in this recipe, cut into thin strips or small cubes. Put in a bowl.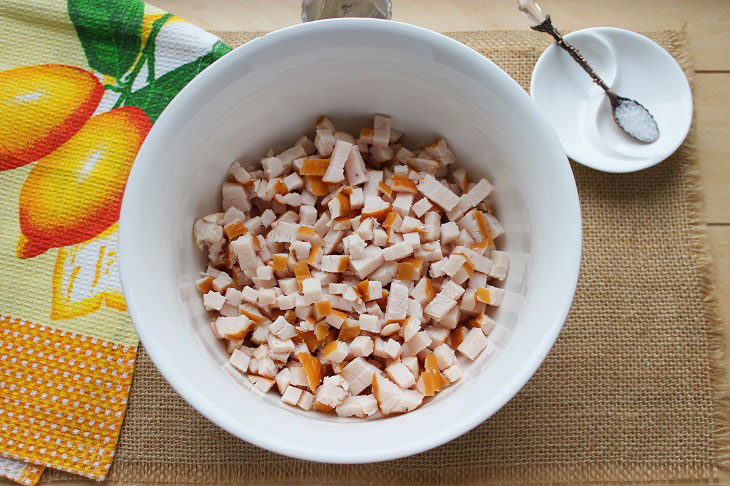 3. Peel the potatoes and also cut into strips or a small cube. Add to chicken.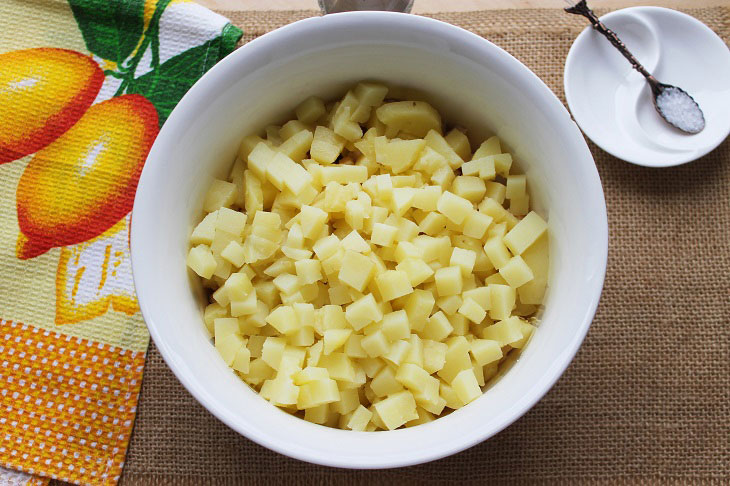 4. Grate the cheese on a coarse grater or cut into cubes. Put in a bowl.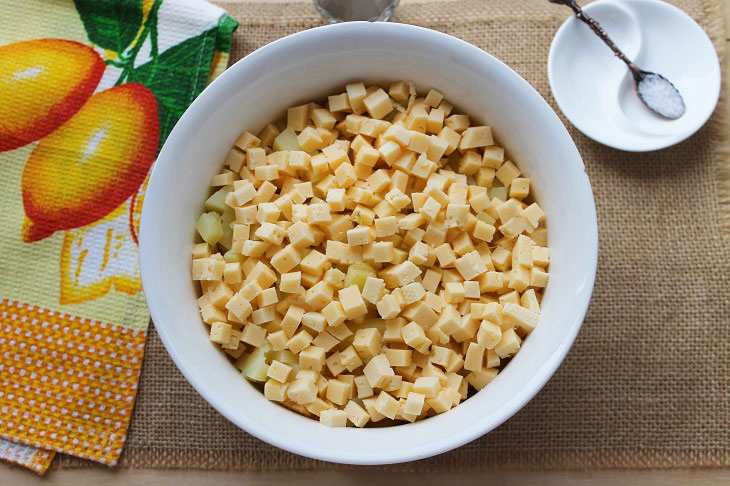 5. The next ingredient added to the bowl will be green peas without liquid.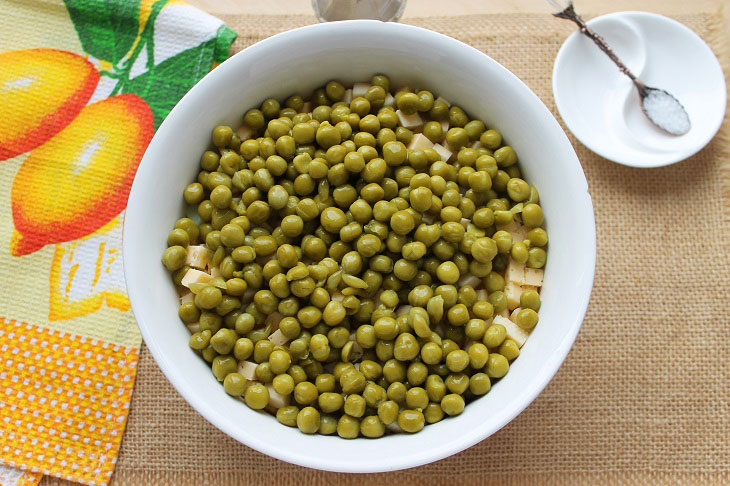 6. Next, lay out the Korean carrots to the above ingredients. You can cut it into shorter pieces to make it easier to mix the salad. Set aside some carrots for garnish.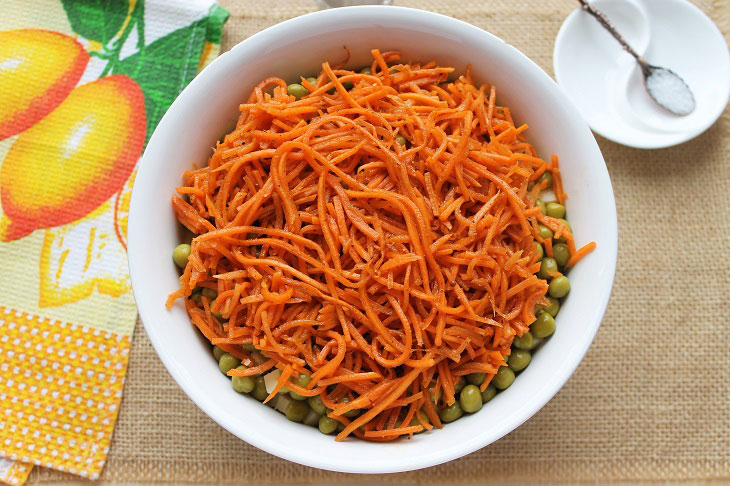 7. And finally, add finely chopped green onions. Season to taste with freshly ground black pepper and salt.
If you want to add spice to the salad, add a pinch of red hot pepper.
Season with mayonnaise. Stir gently.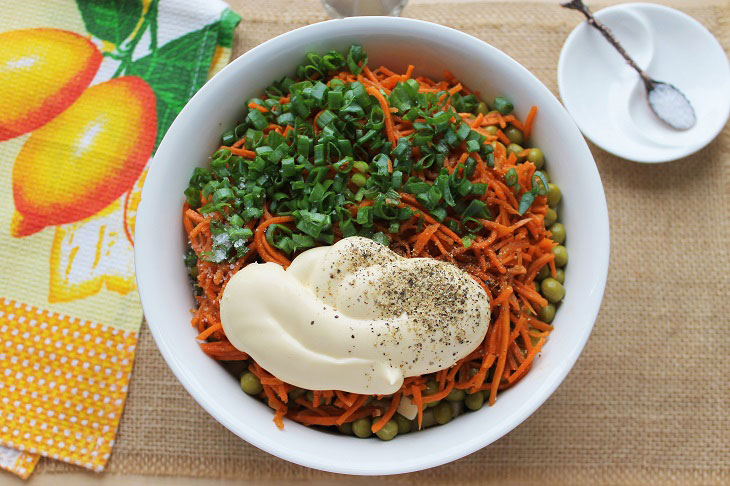 8. Put the Carnival salad in a salad bowl, decorate with Korean carrots and dill sprigs. You can serve immediately after preparation.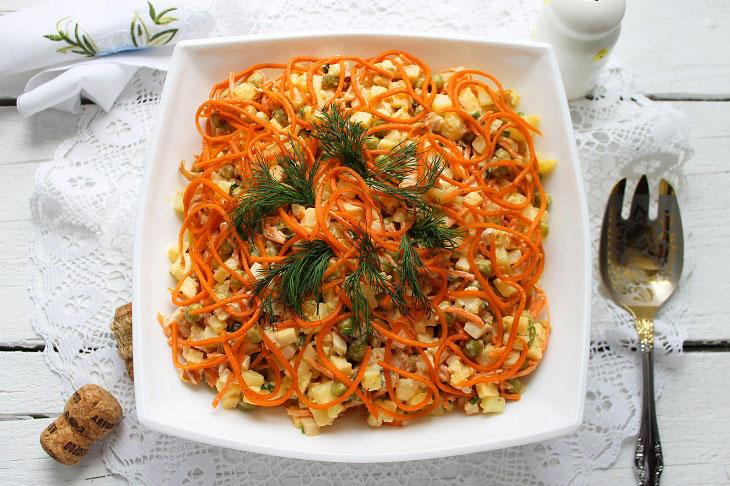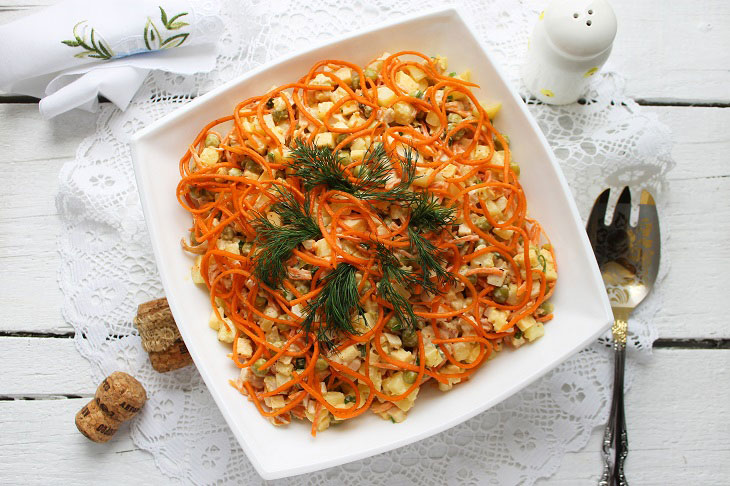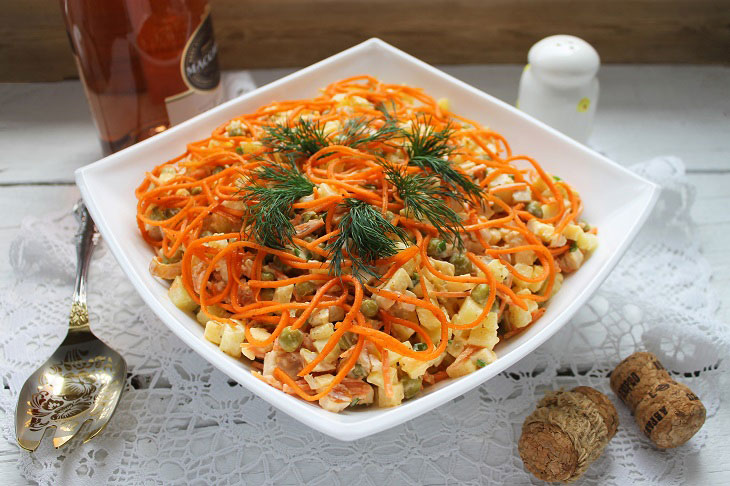 Enjoy your meal!