Salad "Red Maiden" is not only a very tasty salad, but also quite original, beautiful and festive in appearance. It is prepared from the available ingredients that can be purchased at any grocery store or in the market. Serve the finished salad at the festive table only after it has been in the refrigerator for thirty minutes. So the ingredients will all be the same temperature.
To prepare a salad, you should purchase delicious crab sticks, the quality of which, you never doubt for a moment. A fresh tomato is best taken in pink, it is much sweeter and tastier than red. Any chicken eggs are suitable, store-bought or homemade.
Ingredients:
Crab sticks – 4 pcs.
Fresh tomato – 1 pc.
Egg – 1 pc.
Hard cheese – 50 g.
Canned corn – 1.5-2 tbsp. l.
Mayonnaise with a high percentage of fat content – 40 g.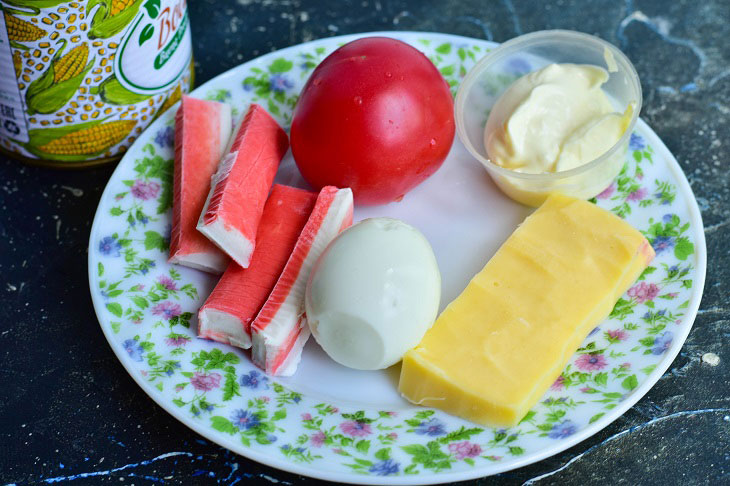 How to cook:
1. Remove the packaging from the crab sticks, cut them into pieces or strips. Place a forming circle or square on a plate. Lay out the chopped sticks. Lubricate each layer with mayonnaise.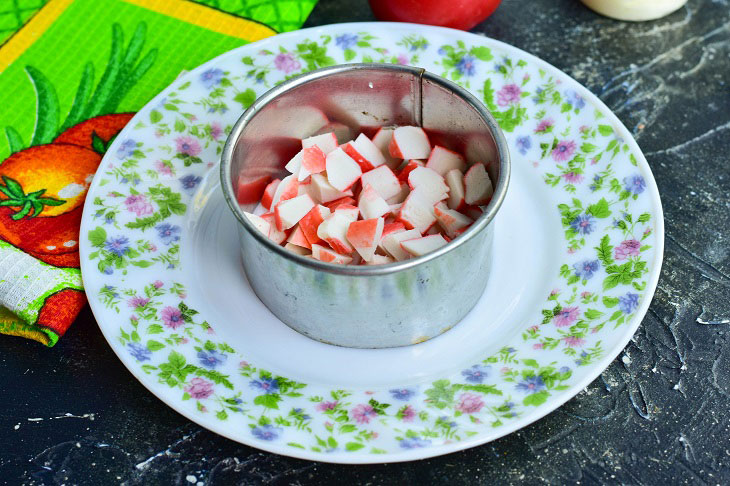 2. Boil the chicken egg in advance, cool it, peel the shell, grate the egg on a coarse grater. Put it on top of the crab with mayonnaise.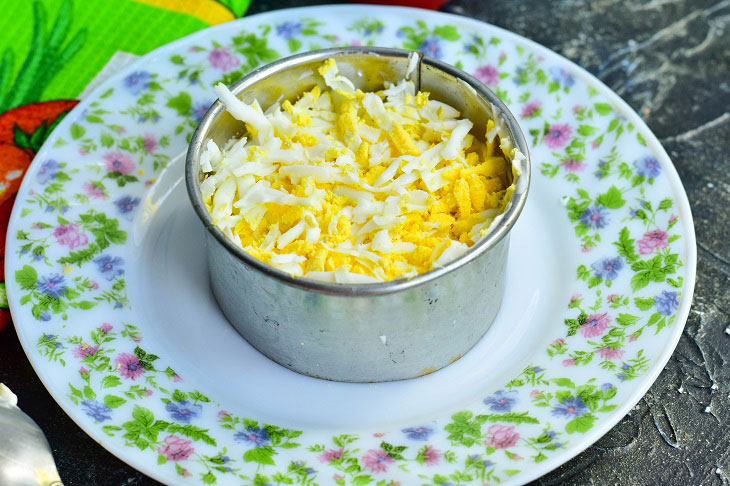 3. Use the special tool to open a can of canned corn. Do not drain the marinade, as you do not use all the corn for the salad. Lay out 1-2 tbsp. tablespoons of corn per egg.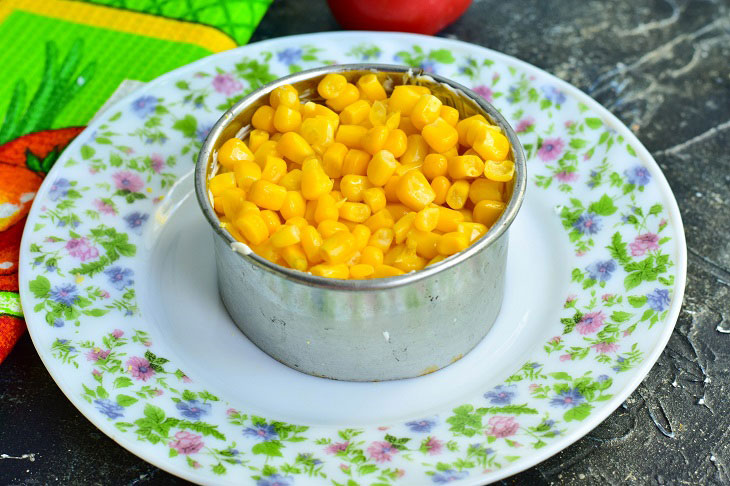 4. Then grate hard cheese on a grater with small holes. It must be of excellent quality. Put it on the last layer. Don't forget the mayonnaise.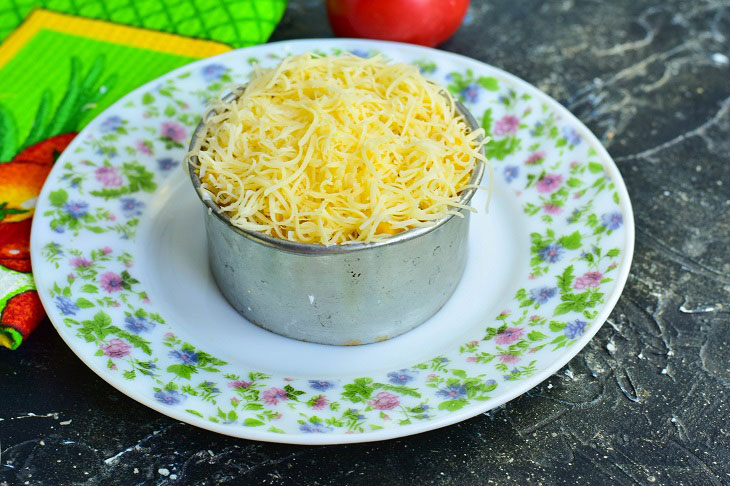 5. Now remove, pressing down on top of the salad with a spoon, the mold.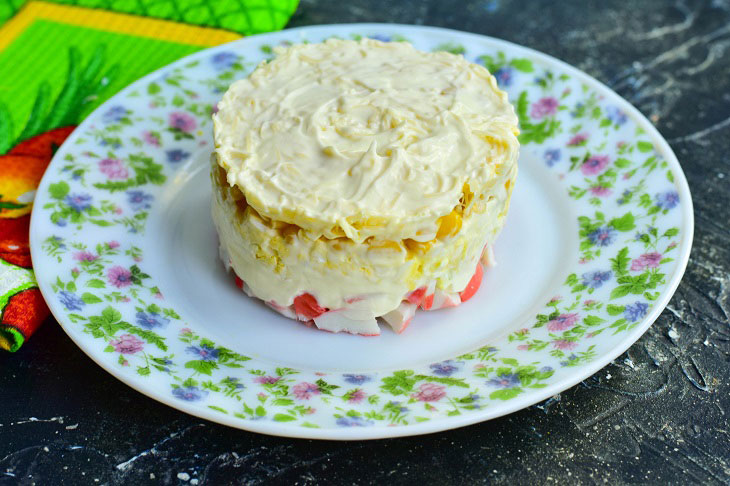 6. Wash and cut a fresh tomato into half circles. Do this procedure very carefully, ideally for this purpose use a sharp knife. Put it in the form of a flower on top of the salad.
This is how you can quickly and effortlessly prepare an original, beautiful and very tasty Red Maiden salad for the holiday!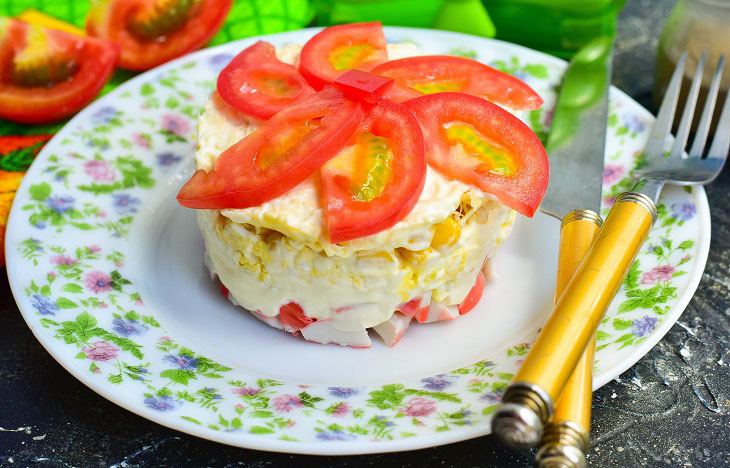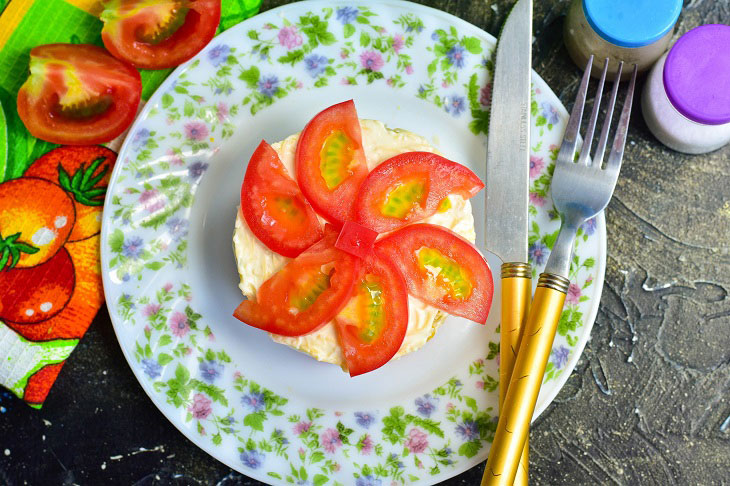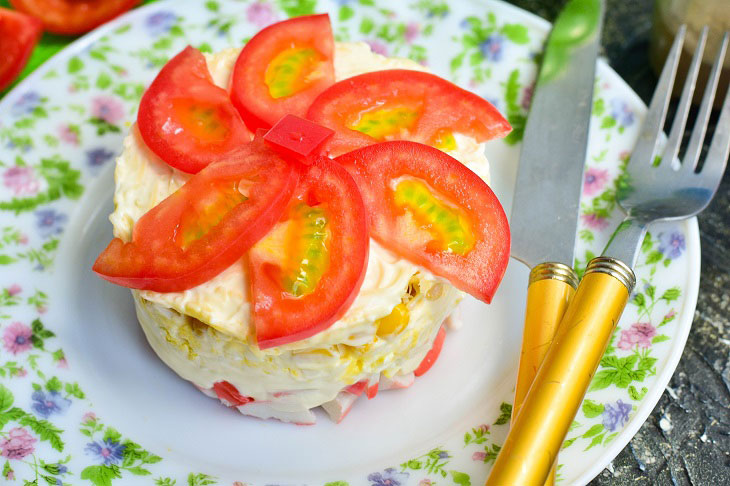 Enjoy your meal!