German potato salad traditionally includes a vegetable boiled in a "uniform". It is important not to overcook the potatoes, otherwise they will not hold their shape in the salad. The appearance of the salad will turn out to be less neat. Also, some sausages, smoked meats are most often added to potatoes. For a brighter taste, it is recommended to fry them. Pickled or pickled cucumber will fit perfectly into the overall culinary composition, as well as fresh herbs.
Ingredients:
Potatoes – 1-2 pcs.
Smoked fillet – 100 g.
Pickled cucumber – 1 pc.
Fresh parsley – 3-4 sprigs.
Bulb (small) – 1 pc.
Spices – 3 pinches.
How to cook:
1. Wash the potatoes, send them to a saucepan with cold water and cook for 15-20 minutes after the water boils.
Small vegetables will cook faster.
Then cool it, peel and cut into cubes, put in a salad bowl.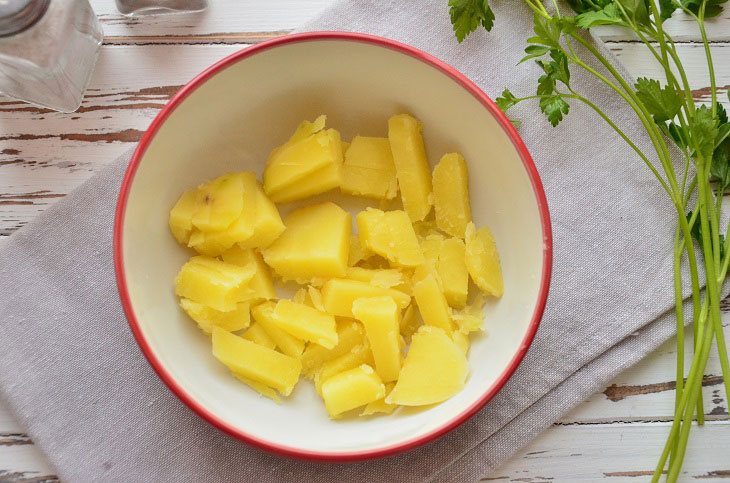 2. Smoked fillet (turkey in the recipe) cut into small pieces.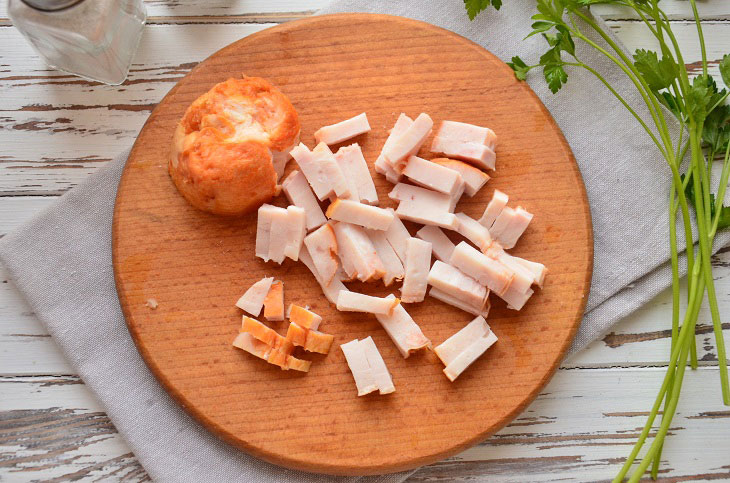 3. If the meat is not too fat-free, you can fry it in a dry frying pan for 3-4 minutes over low heat. If the meat is lean, grease the pan with oil. Then transfer the pieces to a salad bowl.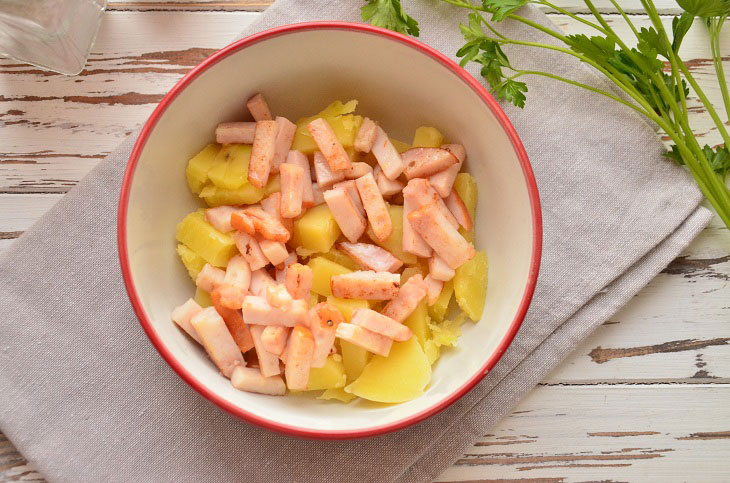 4. For salad, both salted and pickled cucumber are suitable. Cut it arbitrarily – into cubes or straws, send it to a salad bowl.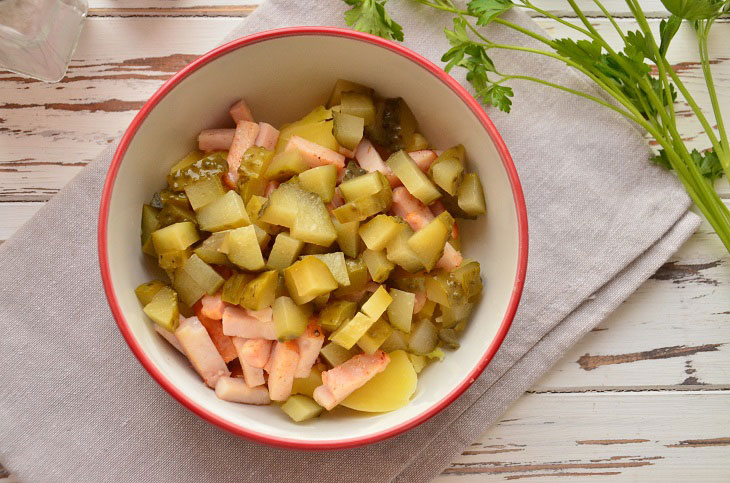 5. Peel a small onion, wash, and then chop finely. Send the vegetable and finely chopped greens to the bowl. If desired, add spices, season with vegetable oil.
Suitable as a refined product, and fragrant homemade oil.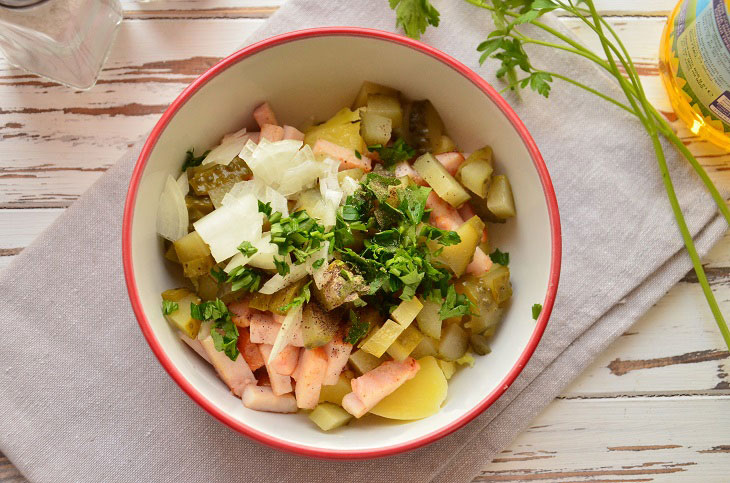 6. Stir the salad and try – suddenly you want to add something.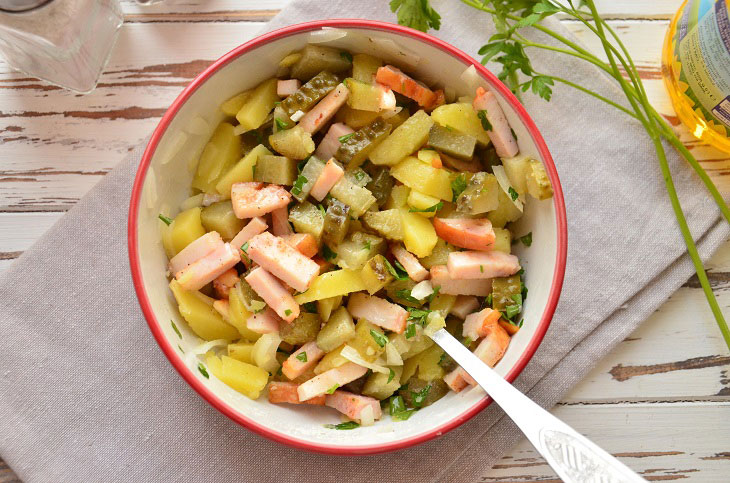 You can serve the dish immediately or a little later. Small bowls or saucers are suitable for serving.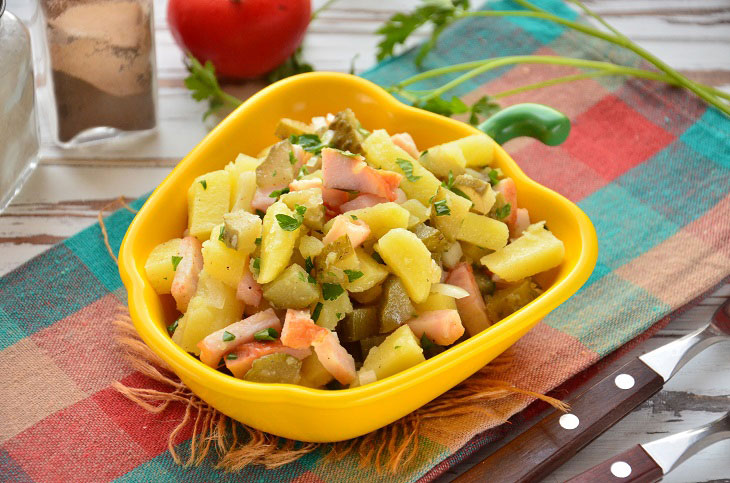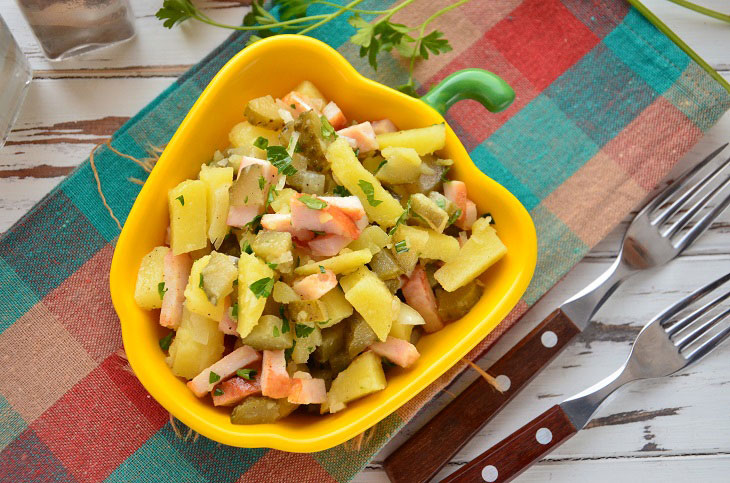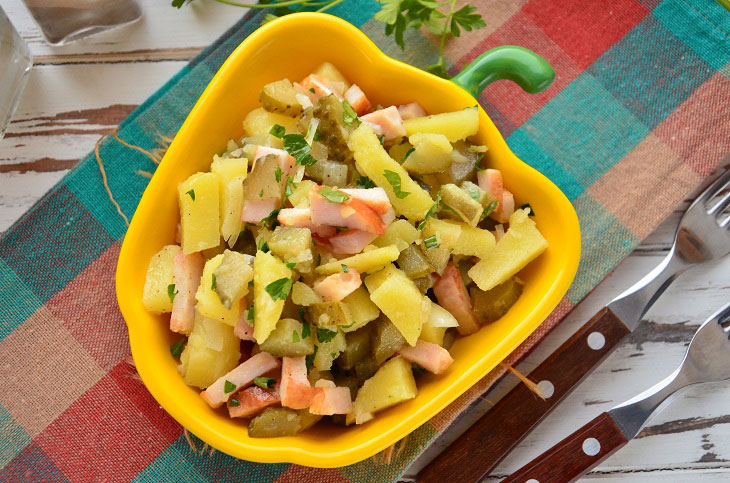 Enjoy your meal!