Salad Snow White with chicken and cheese is prepared simply, but to make it look brighter and more appetizing on the table, you can think about a more original serving. It can be beautiful unusual dishes (bowls, wide glasses), you can also use various culinary shapes (round, square, triangular). For contrast, you can take a plate much darker than the salad itself.
Ingredients:
Chicken fillet – 200 g.
Brynza – 120 g.
Beijing cabbage – 2 leaves.
Sour cream – 2 tbsp. l.
Paprika – 3 pinches.
Salt – 3 pinches.
Garlic – 1 clove.
Black ground pepper – 1 pinch.
How to cook:
1. Chicken meat can be cooked in advance – this will reduce the total cooking time of the salad. In the festive bustle, for example, it will be appropriate. Cut the boiled meat into small pieces or disassemble it into fibers with your hands.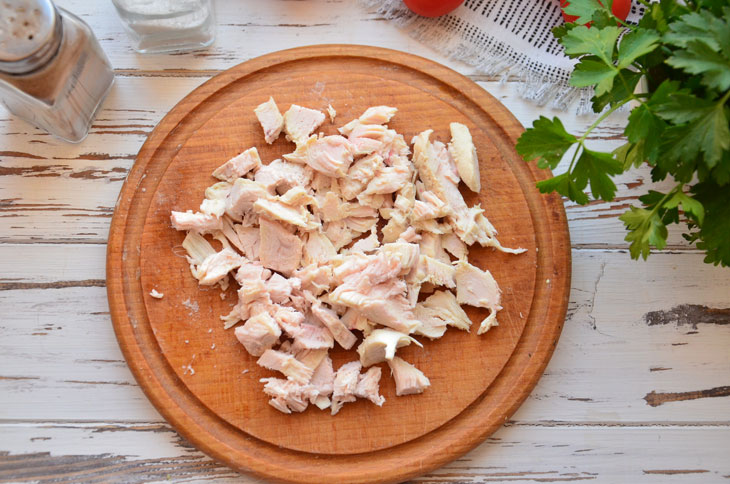 2. Brynza can be more salty or almost fresh. Based on this, independently determine the amount of salt in the salad. Cut the product into small cubes or just crumble.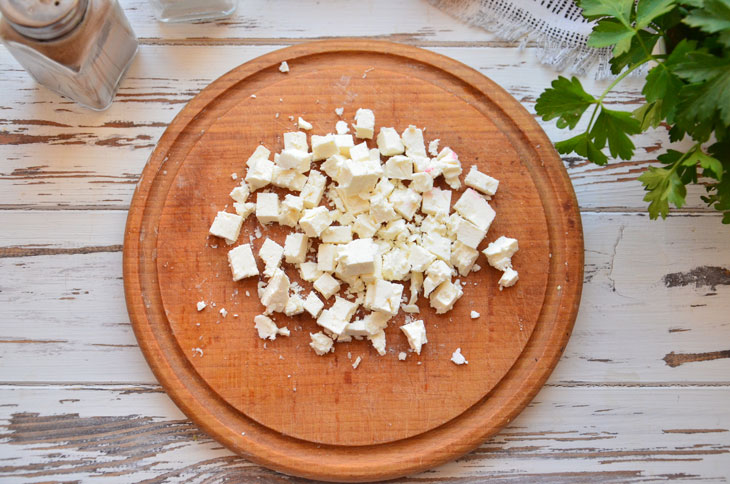 3. Wash the Chinese cabbage leaves, dry and remove the central hard part. Cut the green part into small strips.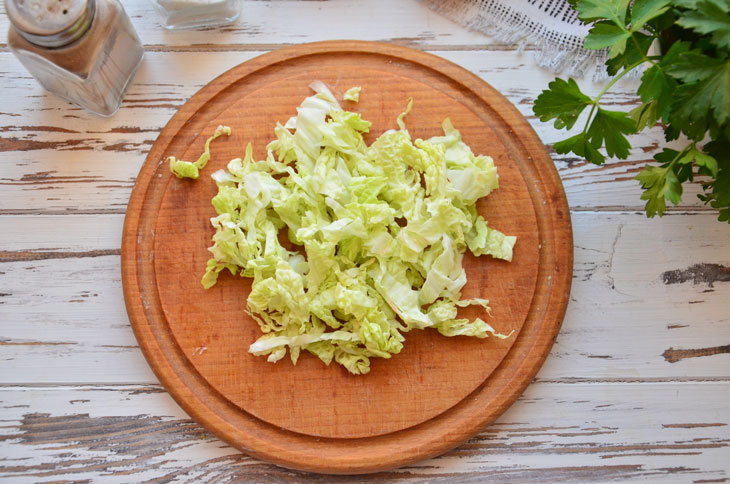 4. Put the prepared ingredients in a salad bowl.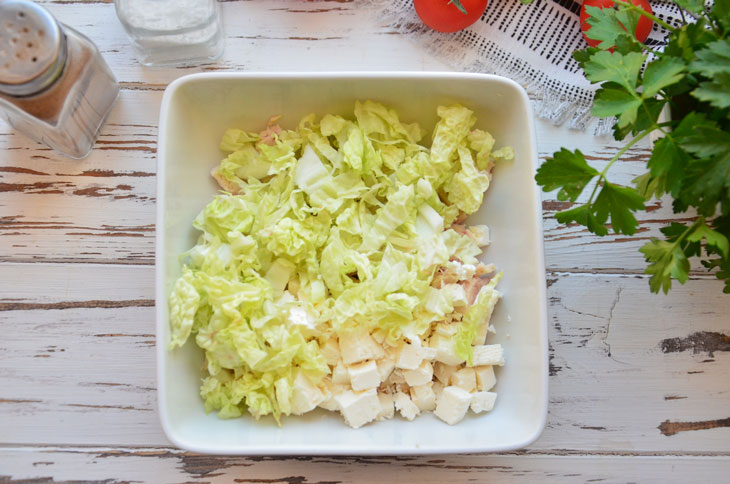 5. Now it's time to prepare the dressing. Pour low-fat sour cream into a bowl. Add crushed garlic to it. Also add some spices for a spicy taste.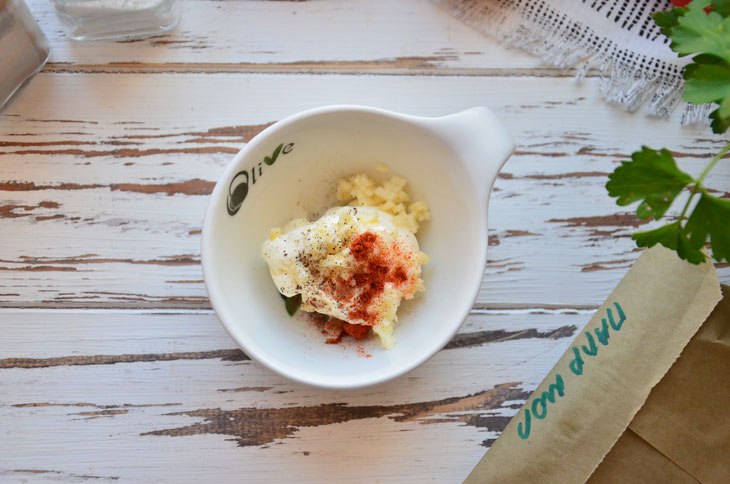 6. Mix the ingredients in a bowl, taste the sauce – add if something is missing.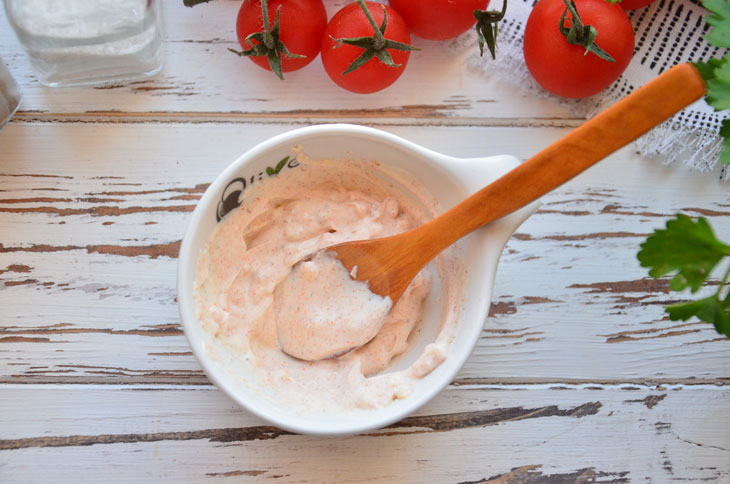 7. Transfer the dressing to the salad.
If the cheese is unsalted, add a little salt (a couple of pinches).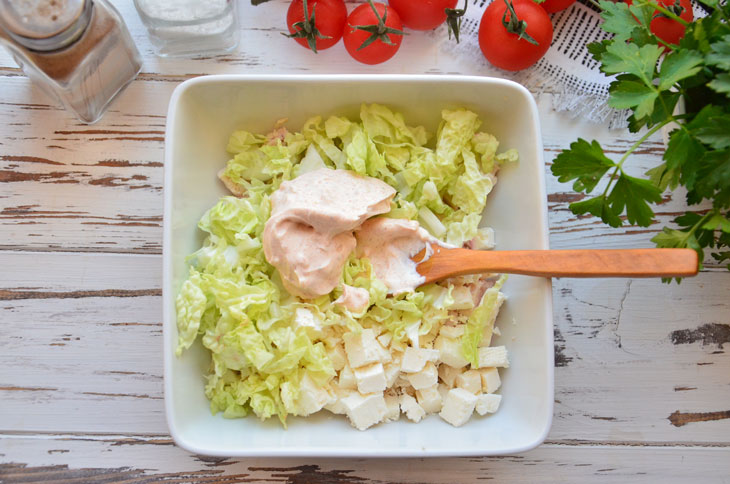 8. Stir the salad.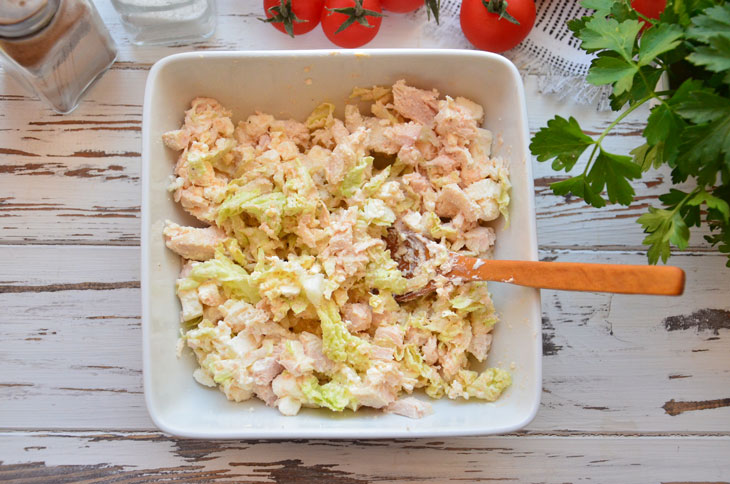 9. Using a baking dish, place the salad on a serving platter, flatten it down, then carefully remove the dish. Finish off your salad serving with fresh herbs.
The dish is ready to serve.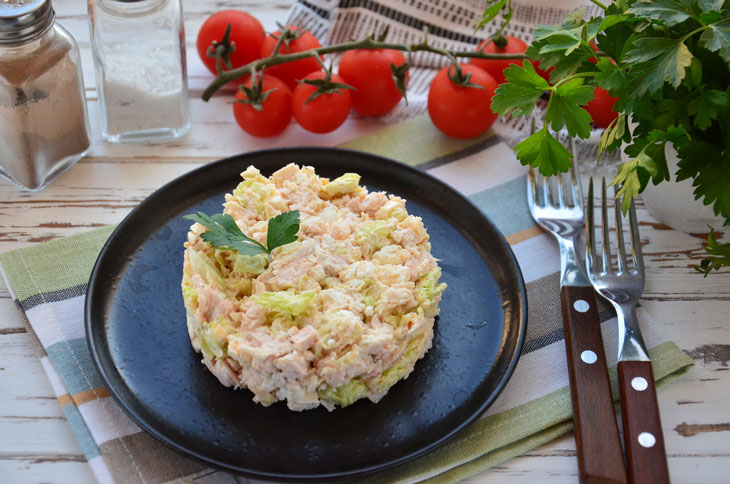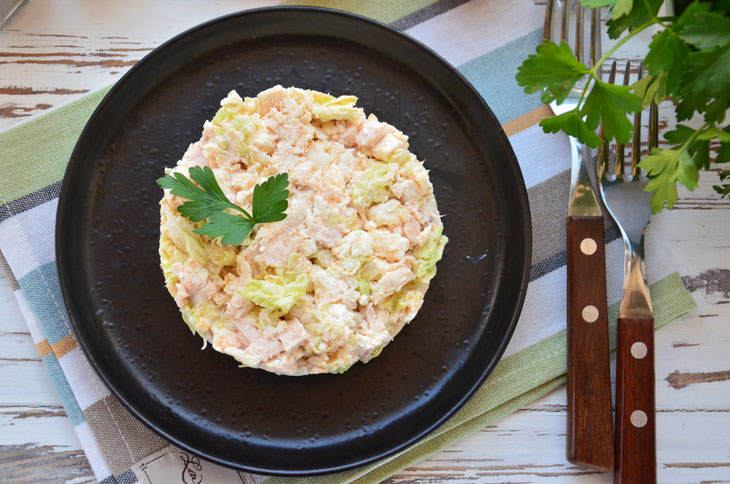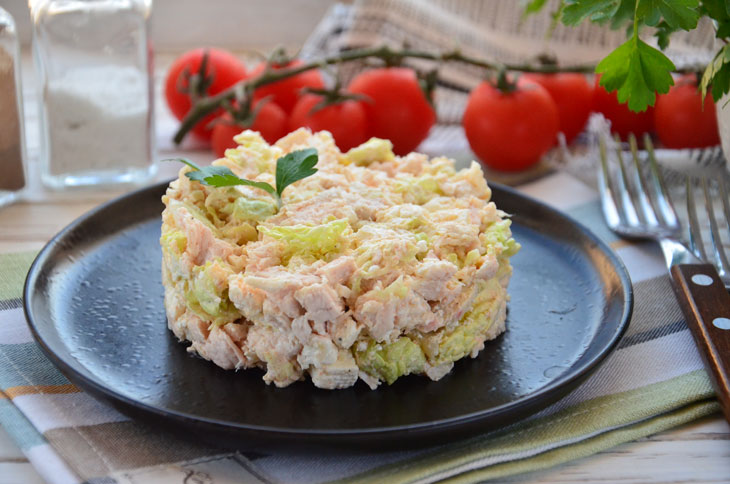 Enjoy your meal!