Salad "New Year's Caprice" turns out to be original, festive in appearance and very tasty. For its preparation, meat is used (by the way, absolutely any will do), so the dish comes out quite satisfying. Pickled cucumbers add juiciness to the appetizer (they should not be too salty or sour), and potatoes, eggs and carrots make it also healthy.
In order for the salad to look beautiful, it is better to lay out all the layers of chopped ingredients in a forming ring. So the edges of the snack will be smooth, beautiful and neat. The last layer is best to make a carrot, and on top of it draw a snowflake with mayonnaise or something else on a New Year's theme. The finished salad must be stored in the refrigerator for no more than 2 days.
Ingredients:
Boiled meat – 150 g.
Eggs – 3 pcs.
Potatoes – 2 pcs.
Carrot – 1 pc.
Pickled cucumbers – 50 g.
Mayonnaise – 1 tbsp. l.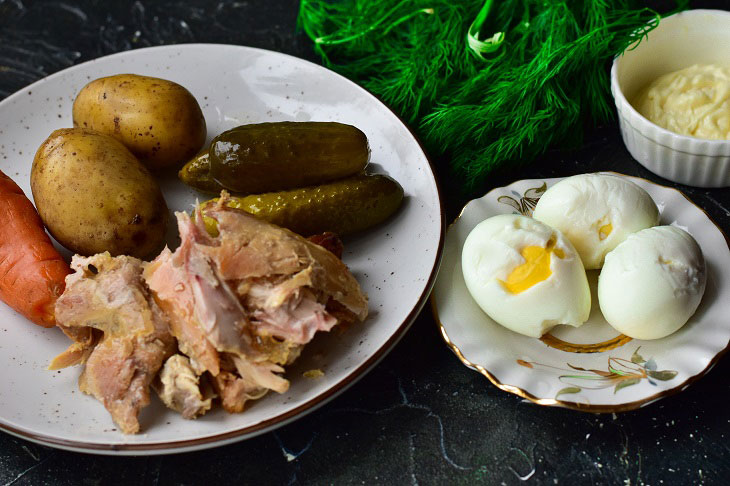 Cooking:
1. Boiled chicken and it is better to clean homemade eggs. Cut them into medium sized cubes.
For cutting, you can use a regular kitchen knife or a special sieve for cutting eggs.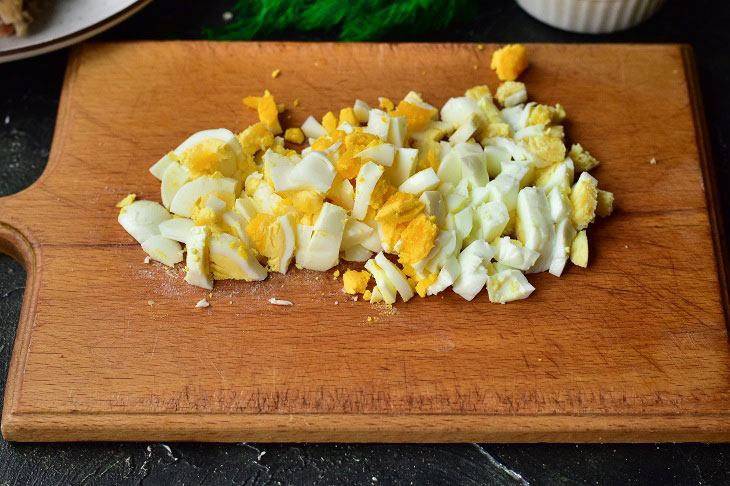 2. Place a forming metal ring on a beautiful and brightly colored dish. Lay out chopped eggs. Lubricate with mayonnaise.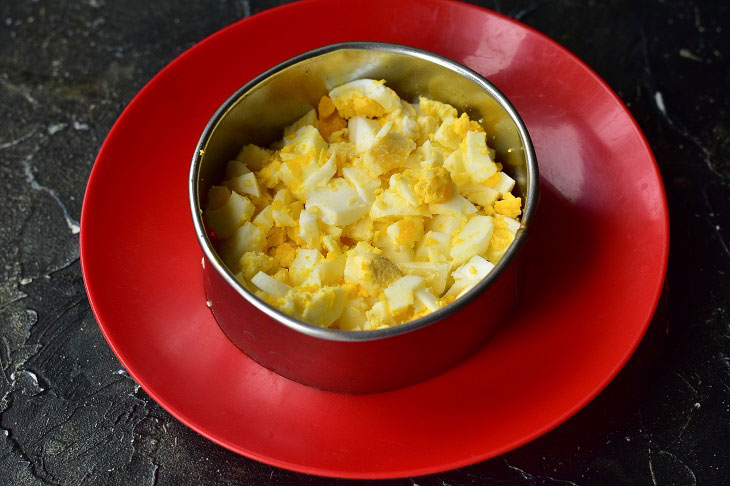 3. Cut the meat into small cubes.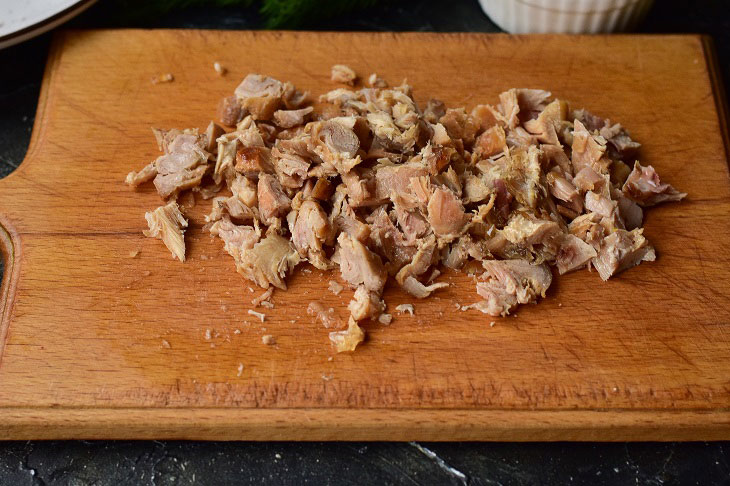 4. Put it on top of the chicken eggs. Lubricate with mayonnaise.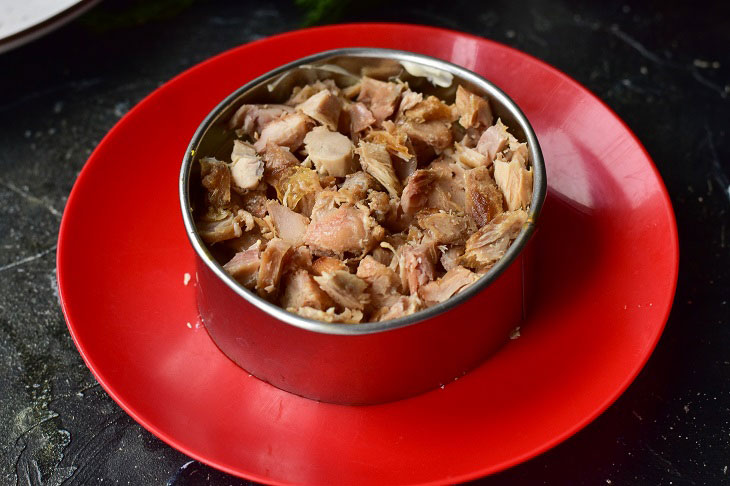 5. Boiled potatoes cut into cubes.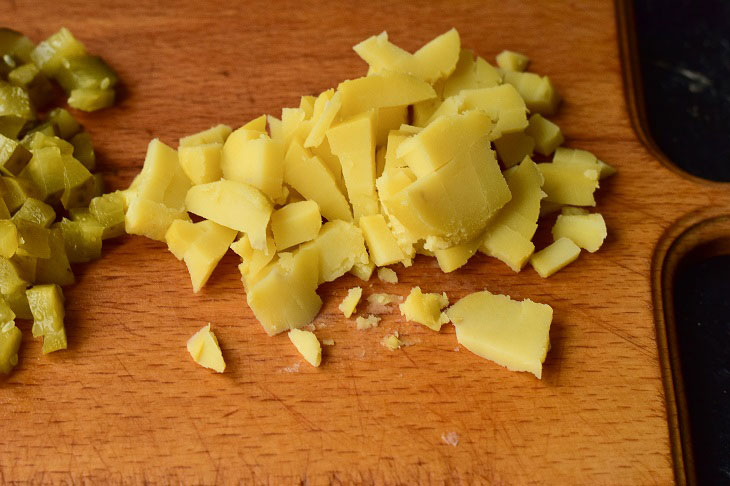 6. Cut pickled cucumbers also.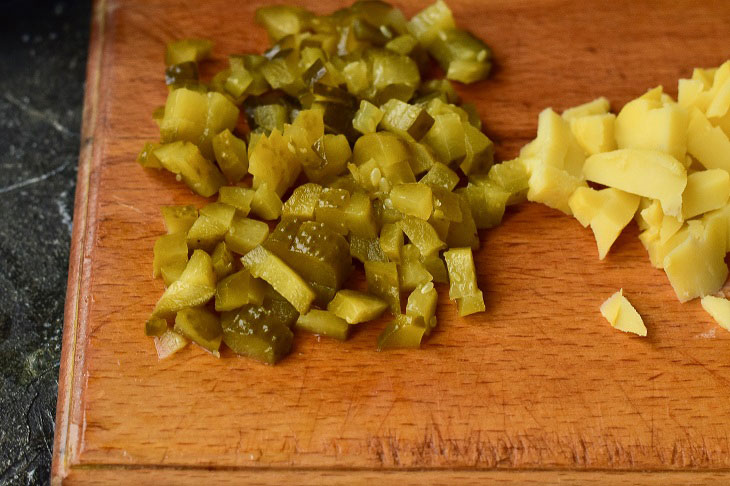 7. Put chopped cucumbers on top of the meat.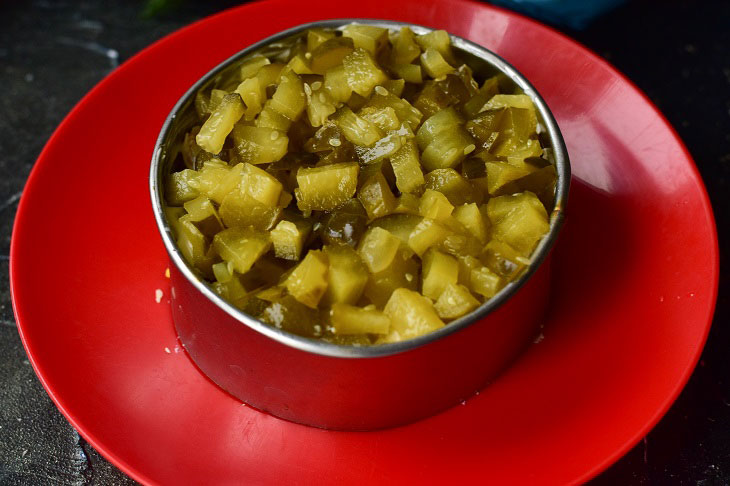 8. Then immediately put potatoes on top of them. Lubricate with mayonnaise.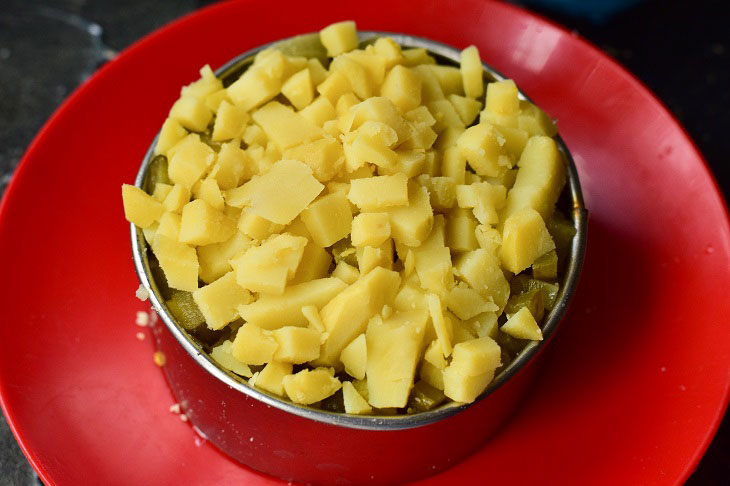 9. Put the boiled carrots, grated on a fine grater, with the last layer.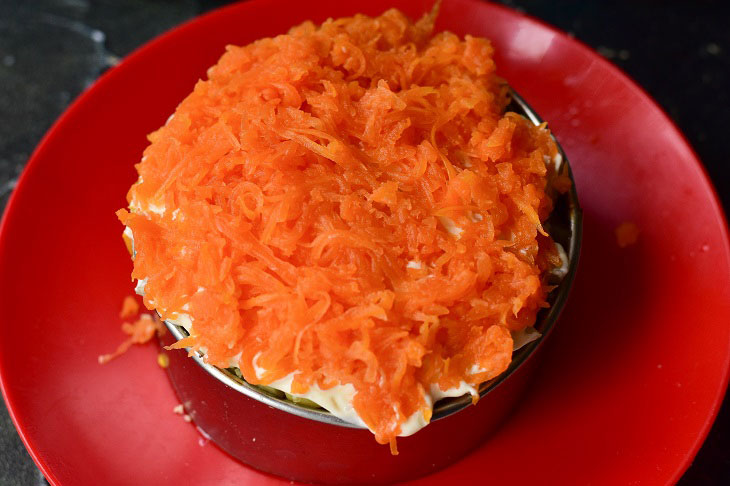 10. Now, using a tube of mayonnaise, draw a snowflake.
Salad ready! The cooking process was simple and not laborious. Happy New Year!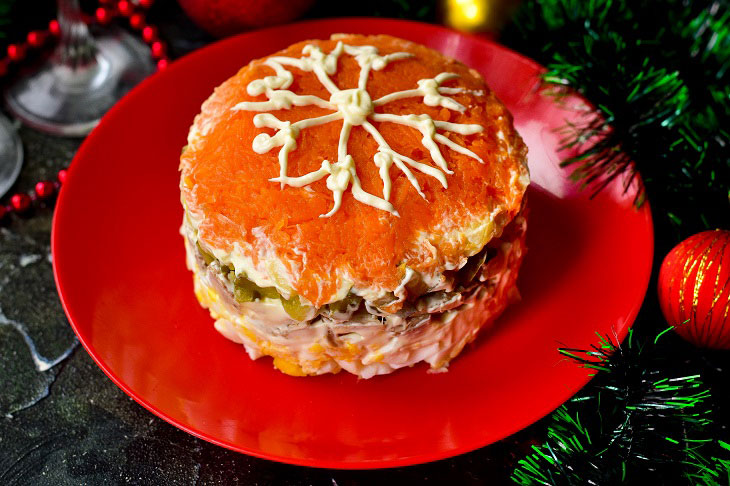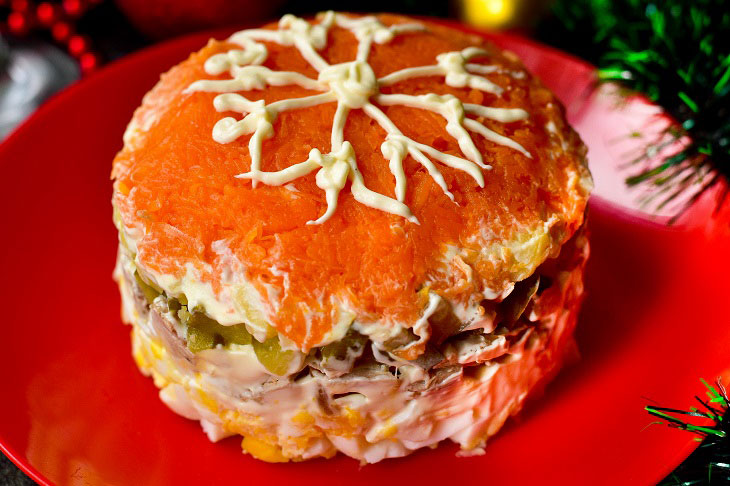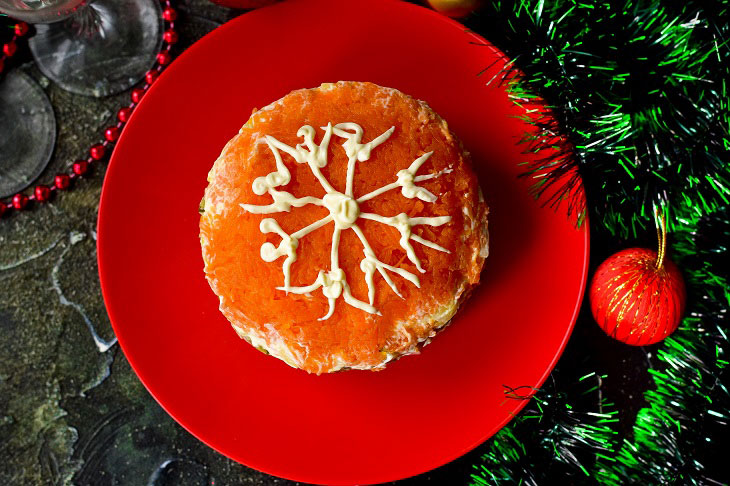 Enjoy your meal!