Salad "Mimosa" with tuna is a great idea for a festive New Year's table. The recipe is simple and very tasty. The main highlight of today's salad is tuna in its own juice. Let the recipe be festive. This fish is very tender and spicy.
The salad is light, airy and nutritious. Such a dish will decorate your holiday. We do not recommend using sardines – this is a more everyday option. Mimosa is liked by many housewives – the salad is easy to prepare. Spread the "Mimosa" in layers and the dish is ready. It remains only to let it soak and brew in the refrigerator. The salad will turn out juicy and very tasty. Appetizing salad "Mimosa" with tuna, great mood – and consider the holiday a success!
Ingredients:
Tuna in its own juice – 150 g.
Potatoes – 150 g.
Hard cheese – 90 g.
Chicken eggs – 2 pcs.
Mayonnaise – 80 g.
Salt, black pepper – to taste.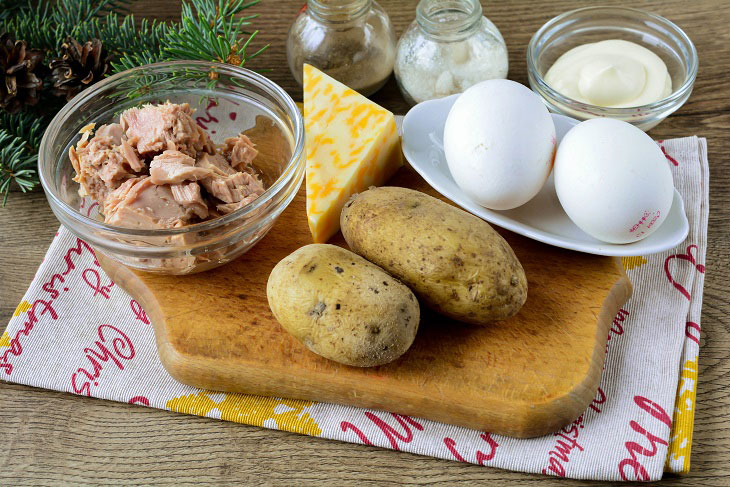 How to cook:
1. Boil potatoes and eggs ahead of time. Boil potatoes in their skins for 20 minutes. Then fully judge and clean. Boil the eggs too. Cook in boiling water for 8 minutes. Then drain the hot water, fill the eggs with cold water and cool, then peel.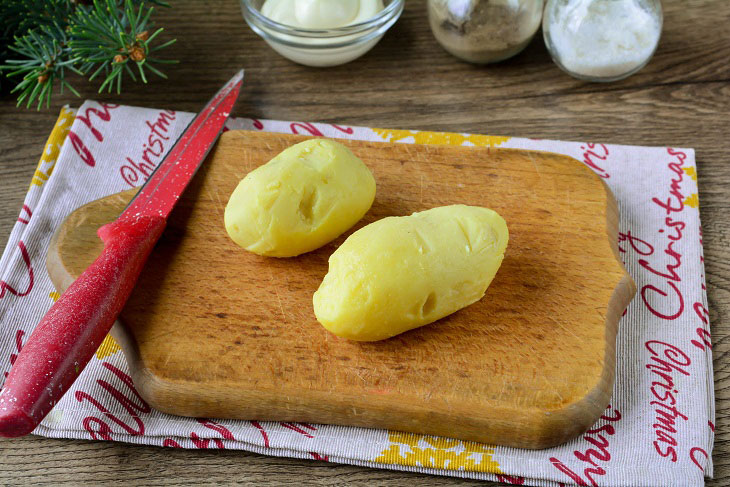 2. Grate potatoes on a coarse grater.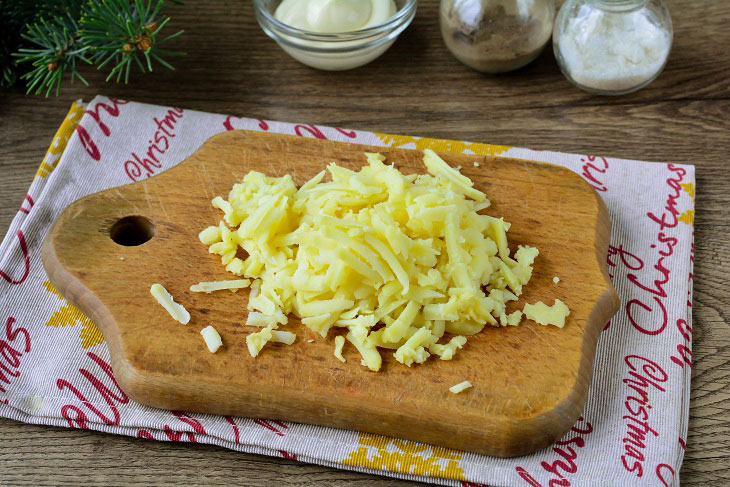 3. Form the salad in layers. You can spread the salad using a special ring or in a glass deep salad bowl. The first layer is grated potatoes. Salt, pepper and brush with mayonnaise.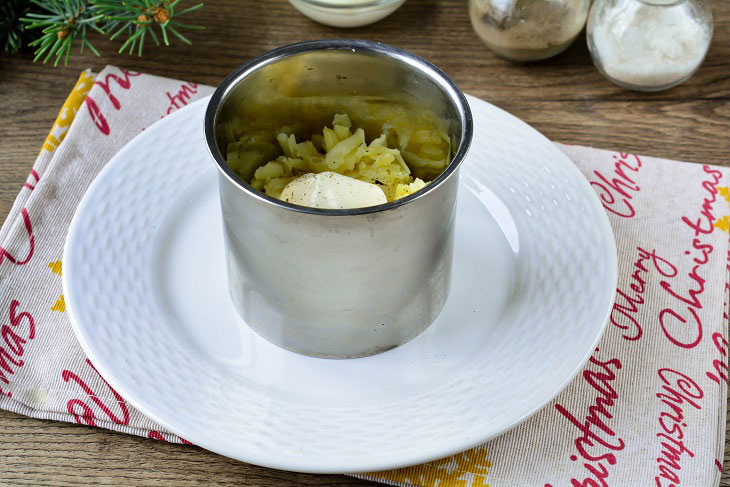 4. Drain the liquid from the tuna, mash the fish into medium pieces with a fork. Put the tuna in the second layer. Lubricate with mayonnaise, pepper to taste.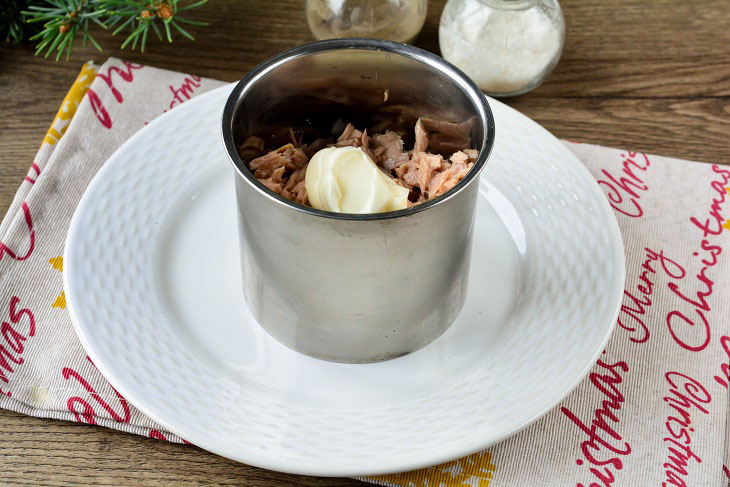 5. Grate hard cheese. Any classic cheese, for example, Russian, is suitable here.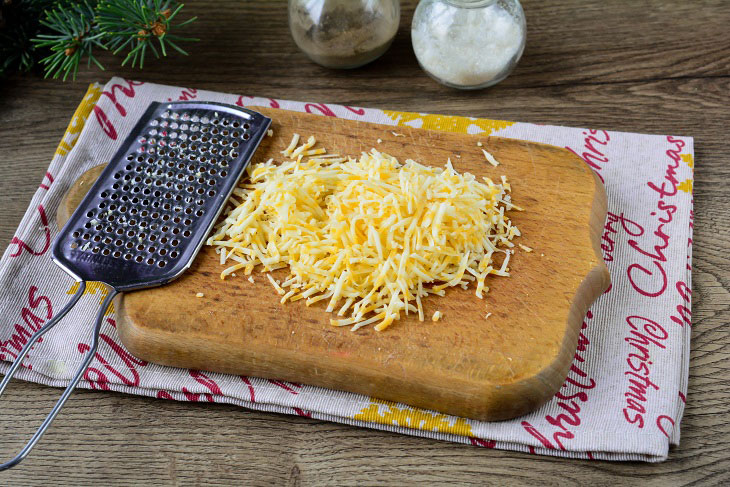 6. The third layer is cheese, smeared with mayonnaise. Spread the cheese well with mayonnaise so that the salad is not dry.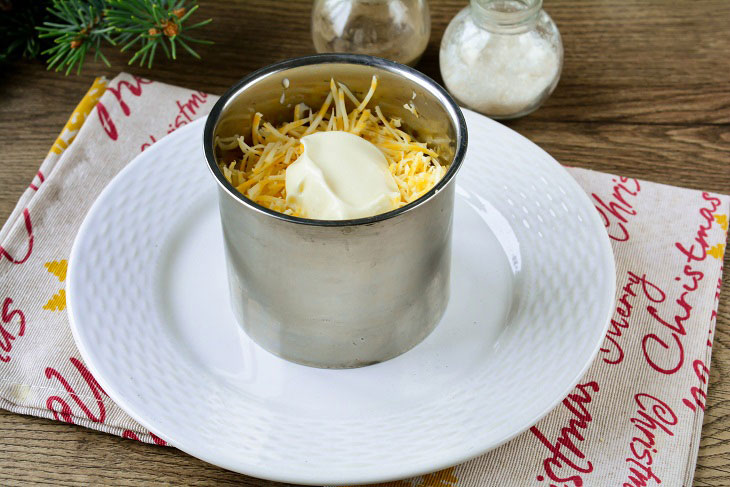 7. At the end, grate the boiled chicken eggs on a fine grater.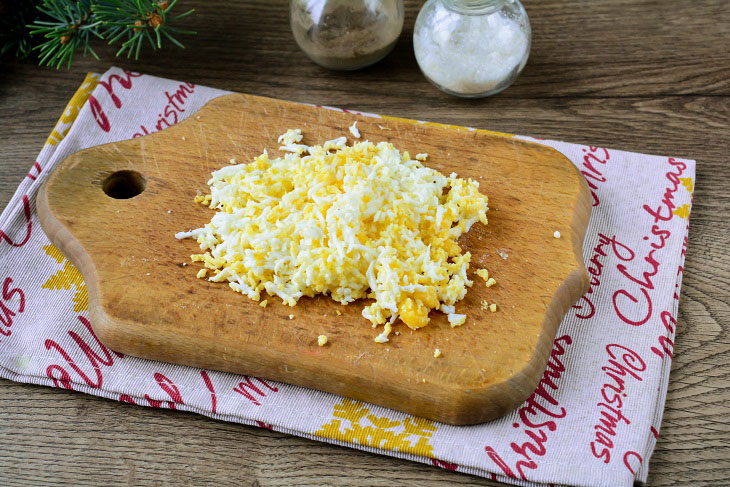 8. Sprinkle the salad with grated eggs and Mimosa is ready.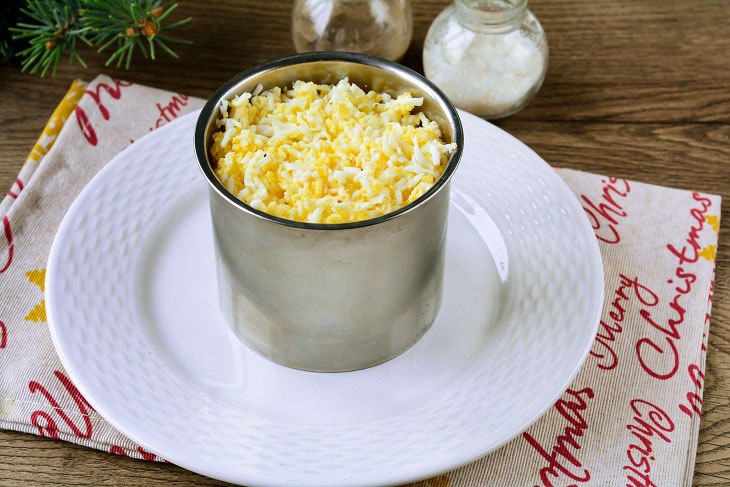 9. Put the salad in the refrigerator for 20-30 minutes. Let it soak, become juicy.
Serve chilled, unmoulded. Garnish with fresh herbs of your choice.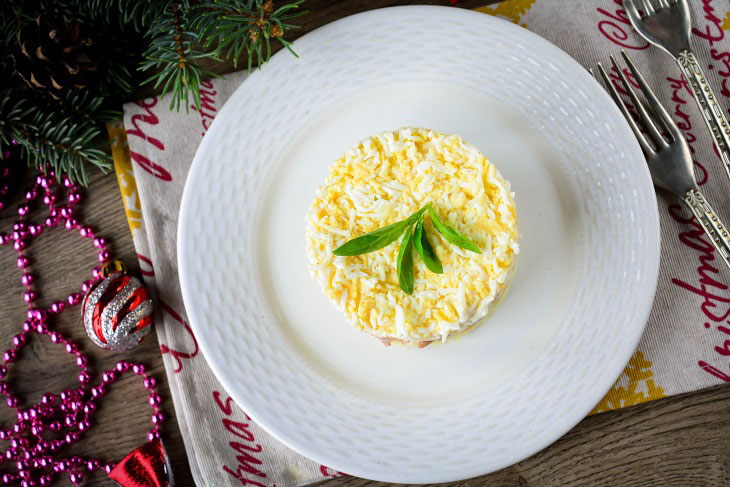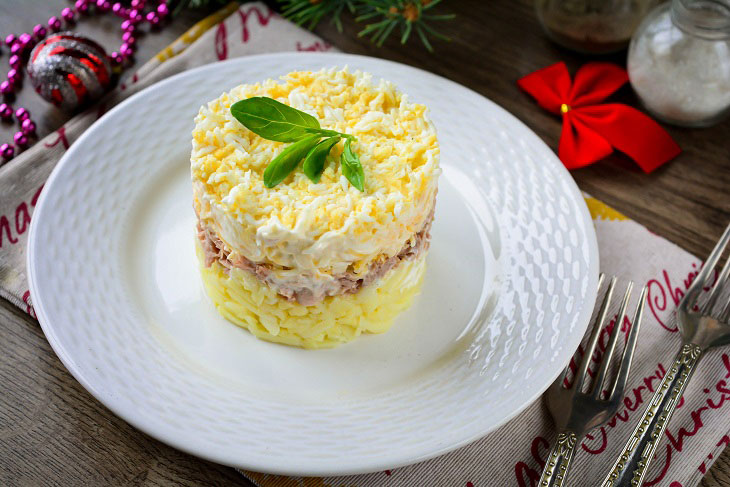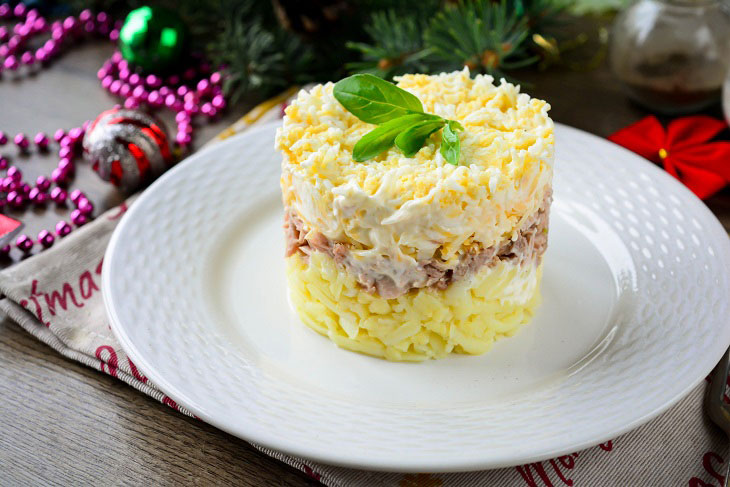 Bon appetit!