Salad "Squirrel" from processed cheese and carrots is an original dish, the recipe of which is useful for both everyday and festive tables. A salad is prepared from available ingredients, but the result is an original appetizer.
Traditional processed cheese salads are familiar to everyone, but if you add a little garlic, nuts and juicy carrots, the dish becomes the highlight of any feast. All your loved ones will certainly like the salad called "Squirrel" – it is prepared quickly, so if the guests are already on the doorstep, you will have time to set the table and serve a wonderful snack in time to please the audience.
Ingredients:
Processed cheese – 100 g.
Carrots – 80 g.
Walnuts – 1 handful.
Chicken eggs (large) – 1 pc.
Mayonnaise – 100 g.
Salt, pepper – to taste.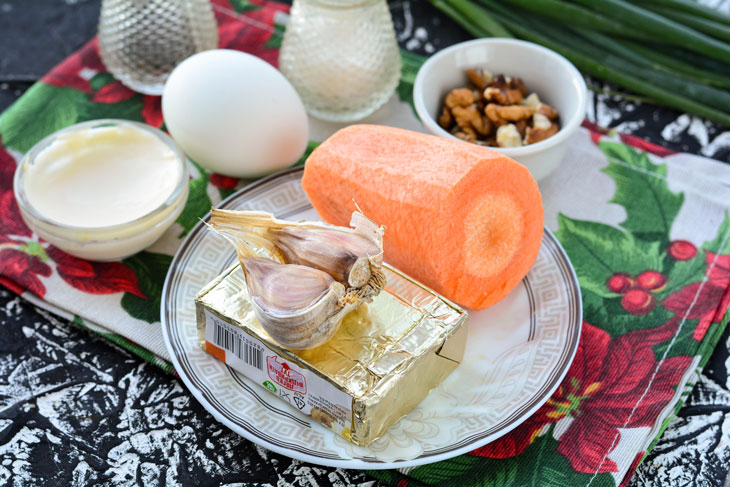 Cooking:
1. Grate peeled raw carrots on a grater with medium holes – the vegetable should be tasty, juicy and sweetish.
Choose carrots that are bright and fresh in appearance, it will definitely be delicious.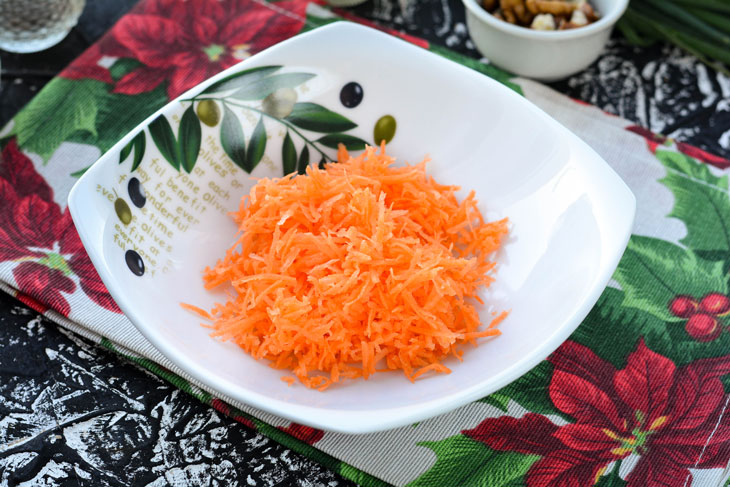 2. Grate melted cheese on the same grater – you can use the Friendship, Russian or Dutch varieties.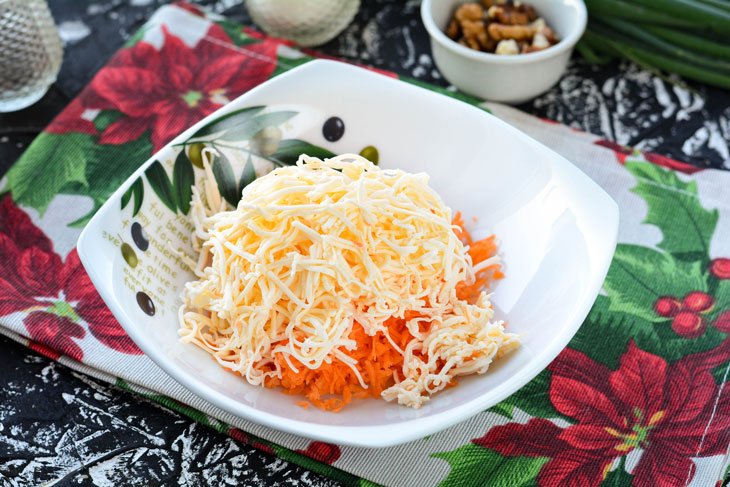 3. Hard boil chicken eggs. If the eggs are medium-sized, you can take a couple of pieces at once.
Hard-boiled eggs are boiled for 8-9 minutes after boiling water. Cool and peel the boiled eggs, then grate and add to the salad.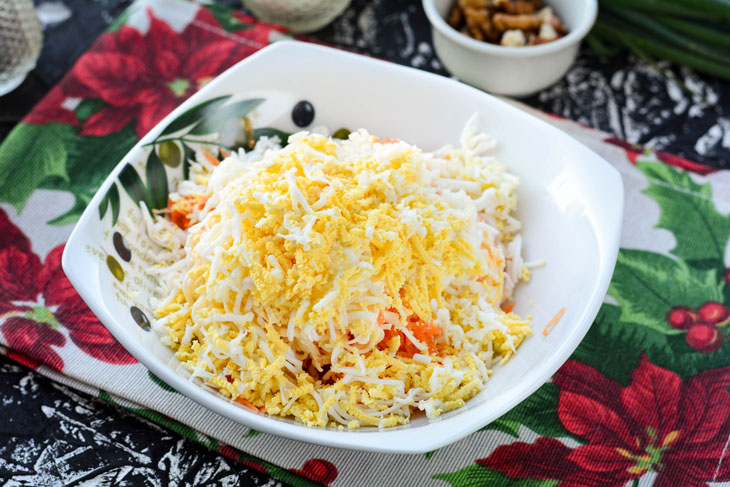 4. Peel the clove of garlic and squeeze it through the garlic press directly into the salad.
Garlic aroma will add piquancy and a light spicy note to the dish.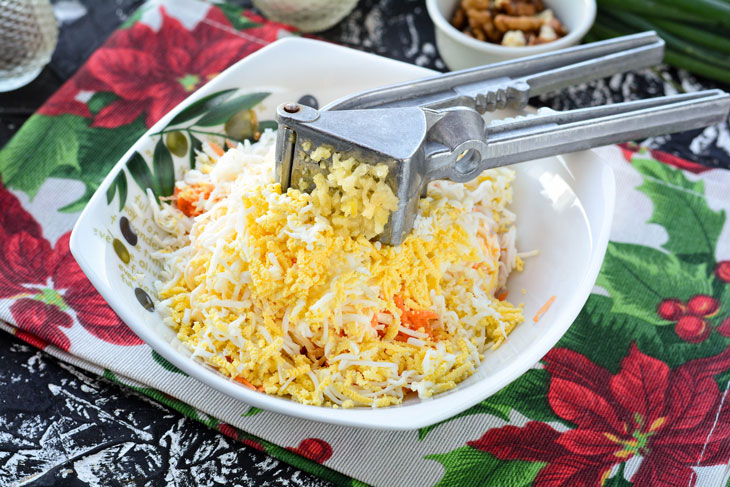 5. Add mayonnaise to the salad, it is better to use a fatter sauce – at least 50%.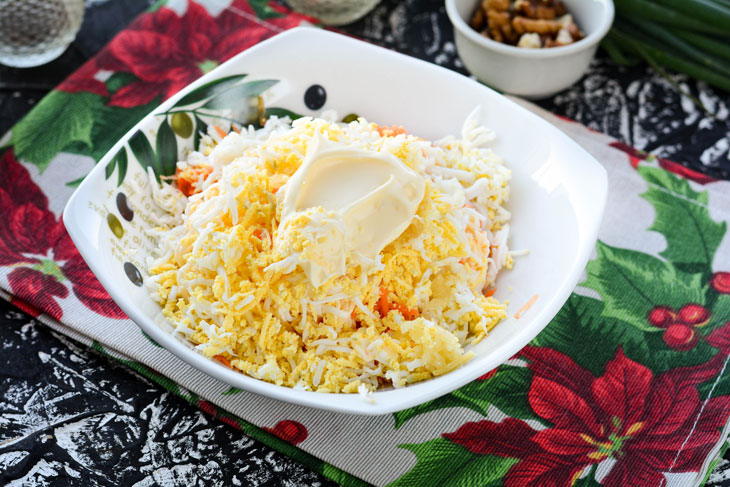 6. Mix salad with mayonnaise and add spices to taste – salt and black pepper.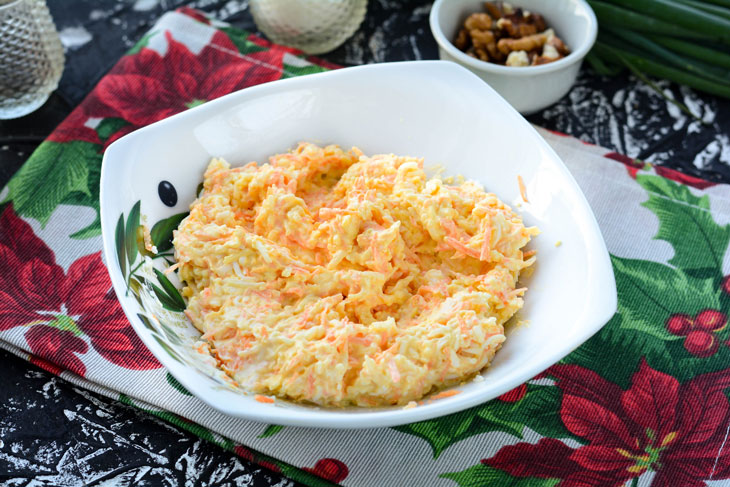 7. Put the salad on a dish and sprinkle with chopped walnuts.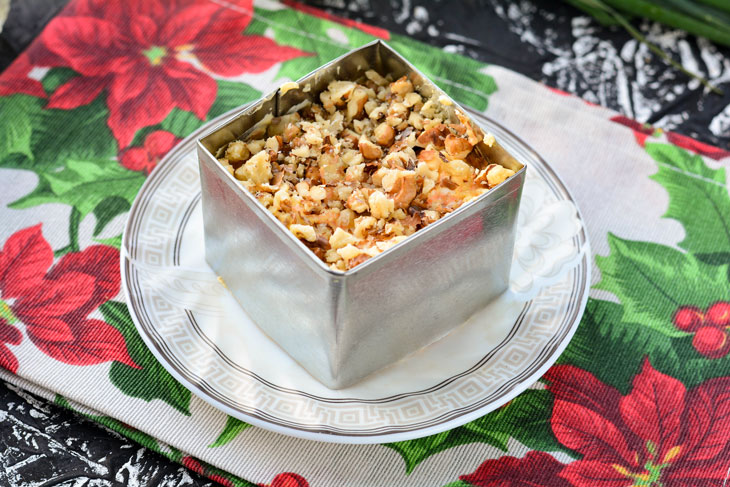 Salad can be served immediately.
Delicious, fragrant and juicy – the Squirrel salad will not leave anyone indifferent.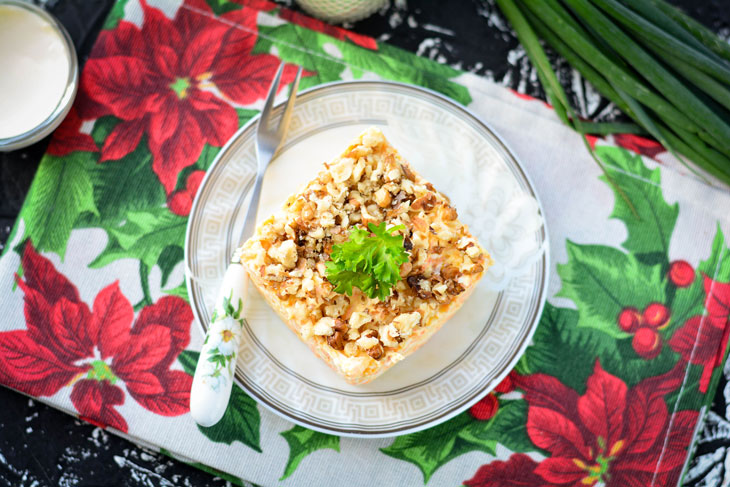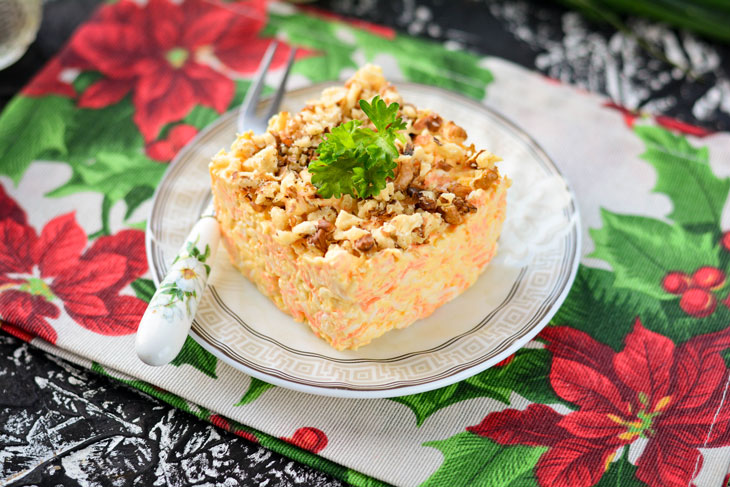 Enjoy your meal!