Salad "Krasotka" is a harmonious combination of vegetables, fruits and ham, you will definitely like it! The dish turns out to be light and fluffy, but due to the ham it is quite satisfying.
The recipe also calls for crispy Chinese cabbage, a juicy pear, and any kind of hard cheese you have in your fridge. The salad is prepared quickly, nothing needs to be cooked.
The dish is dressed with a delicious sauce of olive oil, mustard and lemon juice, it will be very tasty! Salad will be appreciated by all gourmets!
Ingredients:
Beijing cabbage – 250 g.
Pear – 1 pc.
Ham – 100 g.
Hard cheese – 50 g.
Walnuts – 40 g.
Olive oil – 3 tbsp. l.
Mustard – 1 tsp
Lemon juice – 1 tsp
Salt, black pepper – to taste.
Fresh herbs for decoration.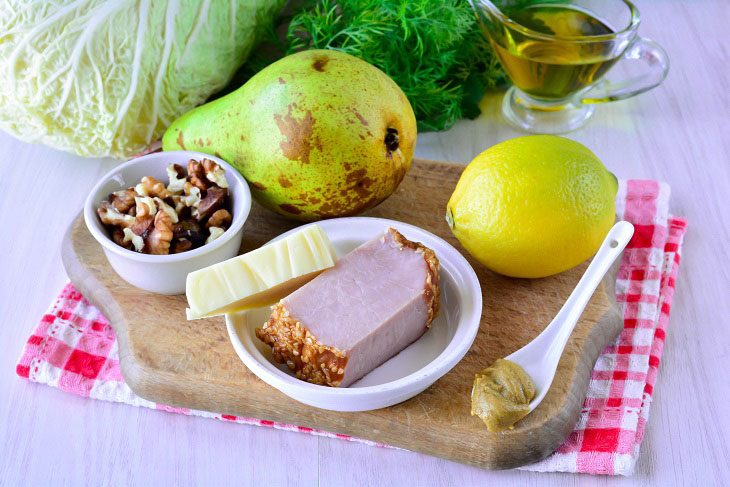 How to cook:
1. Remove a couple of top leaves from Chinese cabbage, then finely chop. Such cabbage is sold in stores all year round, which is good news when you want to cook a vegetable salad. Beijing cabbage is a little more expensive than regular white cabbage, but it has excellent taste and is ideal for preparing many dishes.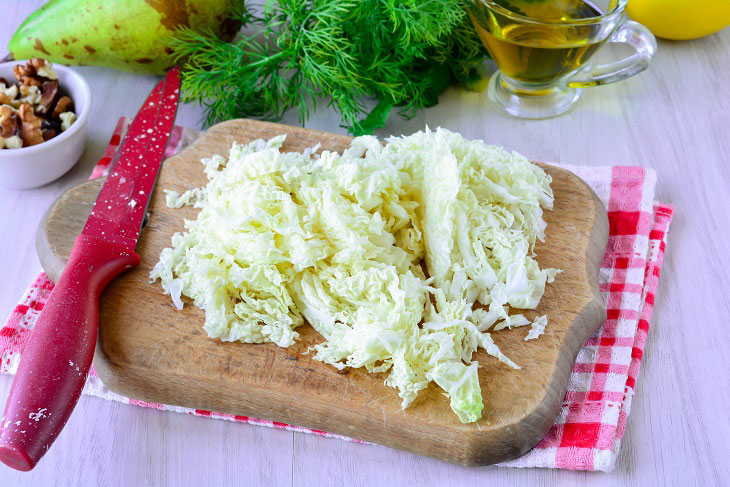 2. Cut the washed pear into thin strips – the pear can be sweet or sweet and sour. But the main thing is that the fruit is not very soft.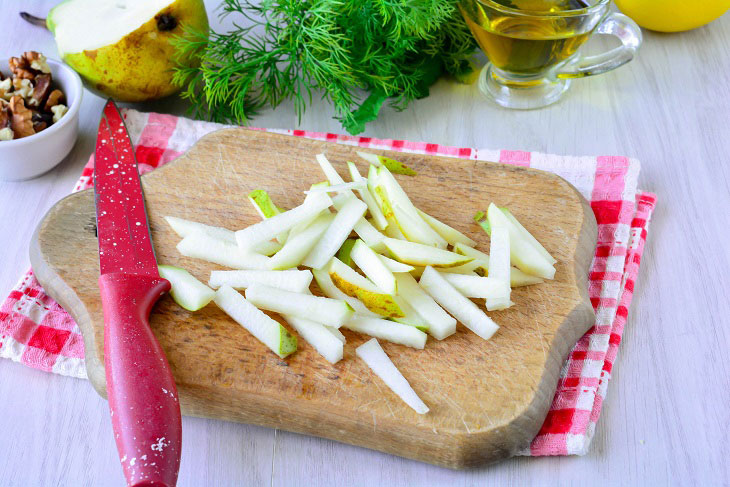 3. Pour the chopped Chinese cabbage and pear into a suitable container. Take a salad bowl deep to make it easier to mix all the ingredients.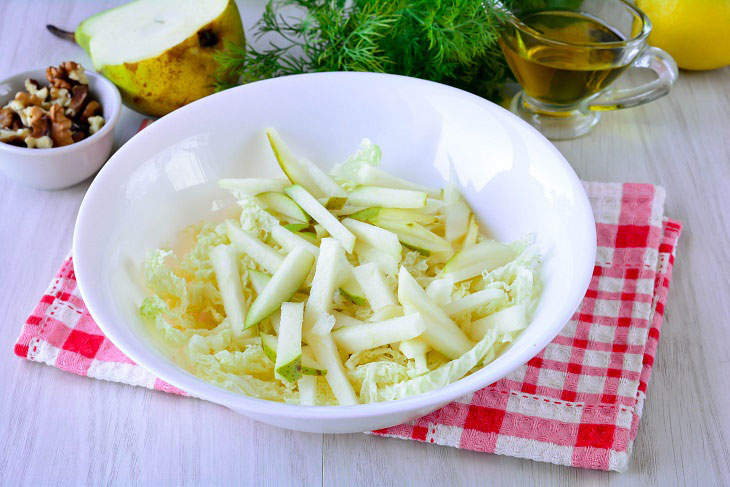 4. Grate hard cheese on any grater – it will give the dish a creamy taste.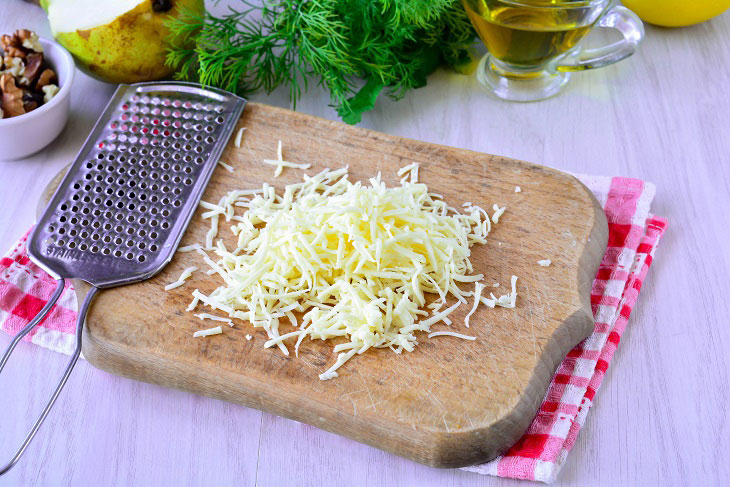 5. Pour the grated cheese into the salad.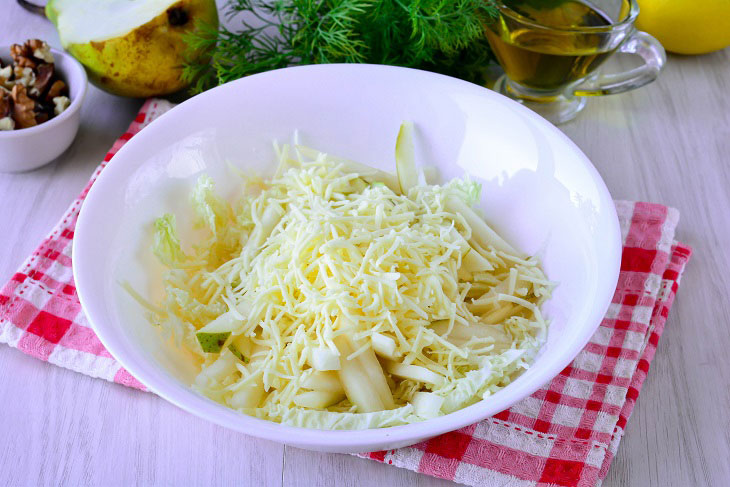 6. Cut the ham into medium strips.
Instead of ham, you can use boiled pork or smoked chicken – with them the salad will also turn out fragrant and tasty.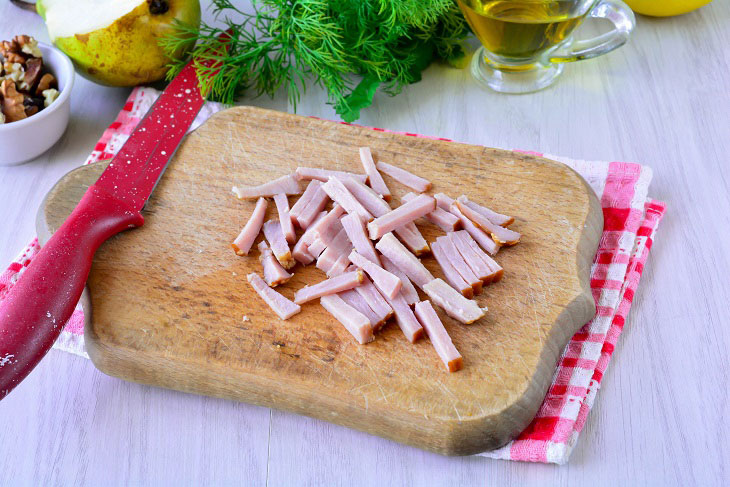 7. Send the ham to the salad.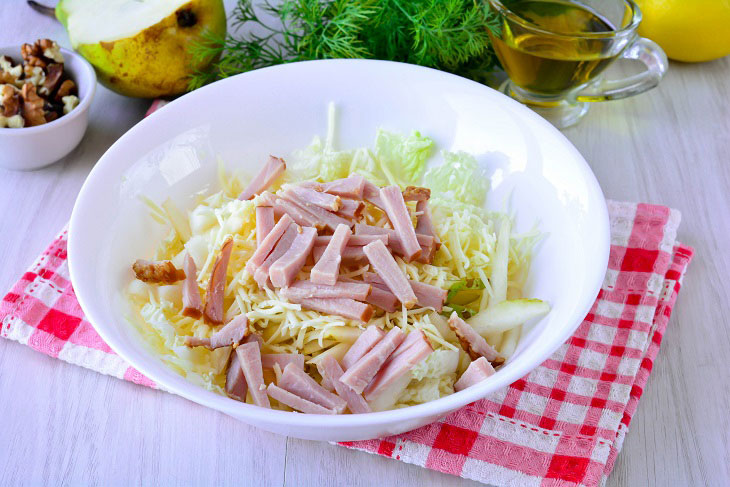 8. Slightly chop the nuts with a knife and add to a plate.
Nuts, if you have time, you can lightly fry in a dry frying pan.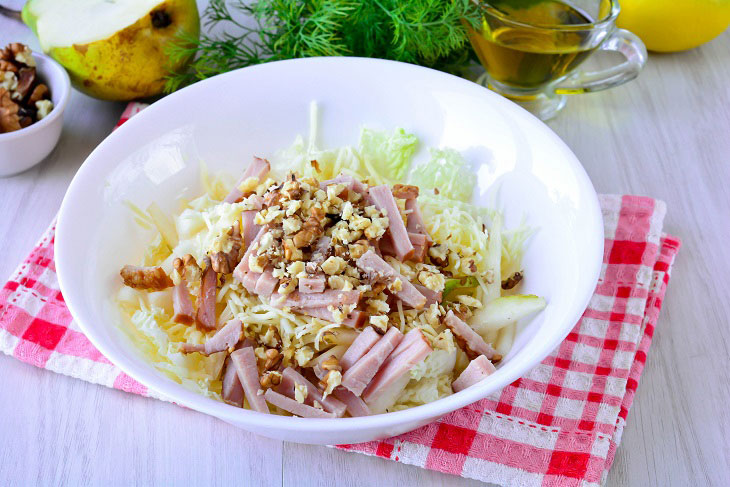 9. Prepare salad dressing – mix mustard, olive oil and lemon juice, mix the dressing.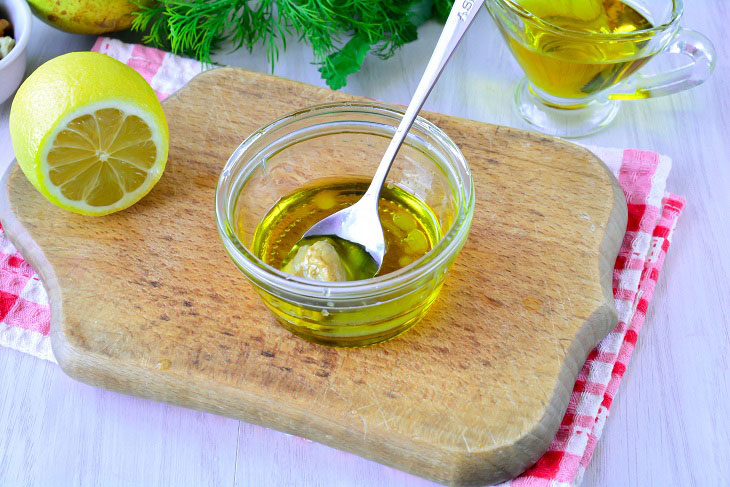 10. Pour the tangy, slightly spicy dressing over the salad. With cabbage, ham and pear, this sauce is in perfect harmony and emphasizes the taste of each component.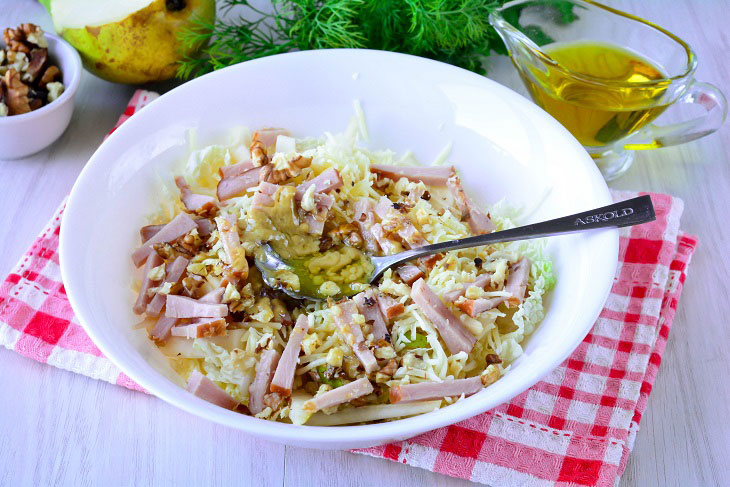 11. Stir the salad several times, add salt and black pepper to taste.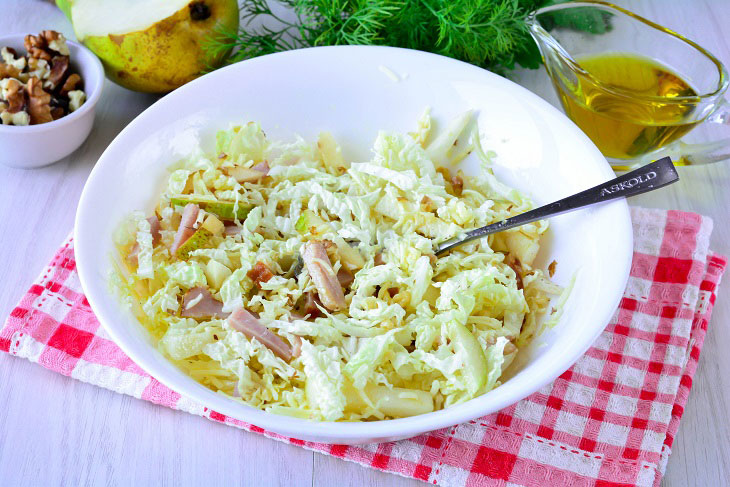 You can immediately serve the finished dish to the table, laying out in portioned plates. Garnish with any fresh herbs and you're d1. Looks nice and fresh!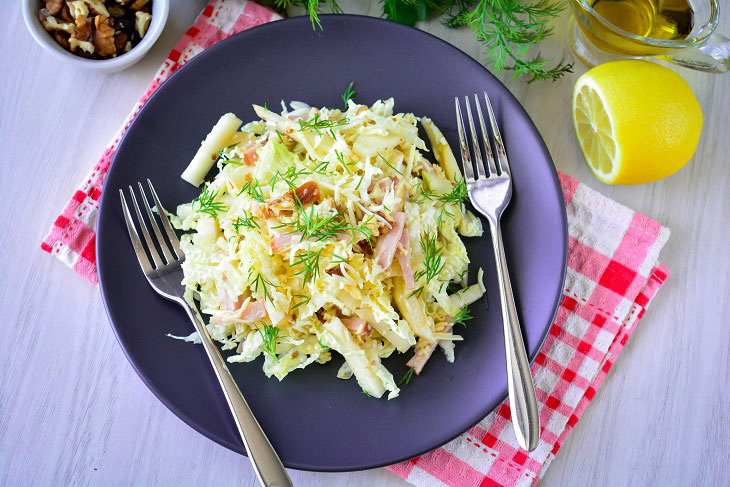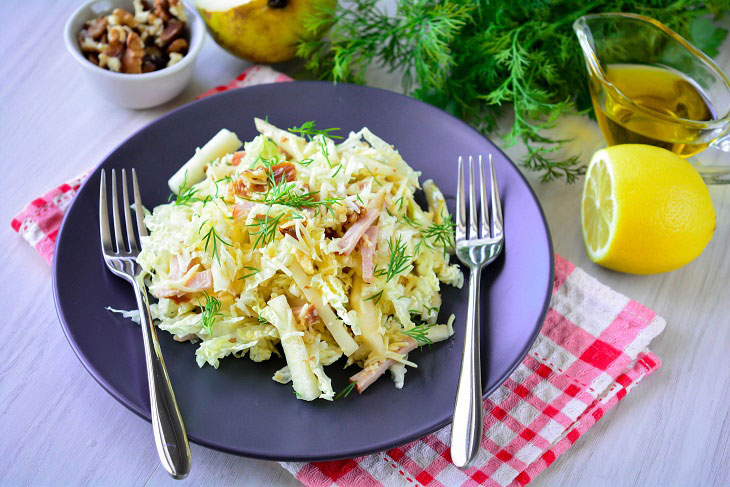 Enjoy your meal!