Tropicanka salad is a salad with a very unusual taste, which is prepared from interesting and exotic products, namely with the addition of kiwi, pineapple and canned corn. It is thanks to these products that the salad turns out to be very original in taste, hence its name.
When choosing products, it is advisable to take soft kiwi, pineapple is suitable for both rings and slices, corn should not be hard. Sausage is better to add dry-cured sausage to the salad. If you do not like it, then the usual smoked one will do. Fill the finished snack with mayonnaise or sour cream. Moreover, it is better that they be with a high percentage of fat content. A ready-made Tropicanka salad can be served at the table immediately after preparation, or you can make it in advance and send it to the refrigerator. To make it look more attractive on the table, it must be served in a beautiful bowl and it is desirable that there is also a plate or saucer underneath. That's right, the finished salad will look elegant.
Ingredients:
Kiwi – 1 pc.
Egg – 1 pc.
Dried sausage – 100 g.
Canned pineapple – 1-2 rings.
Canned corn – 1 tbsp. l.
Mayonnaise – 0.5 tbsp. l.
Salt, pepper – to taste.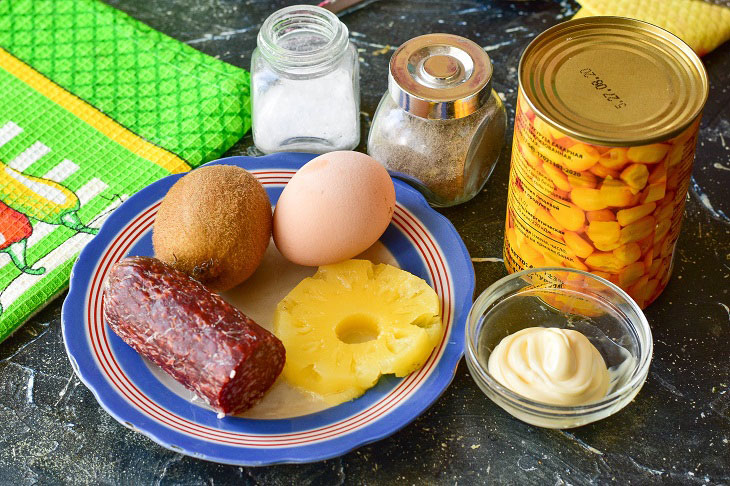 How to cook:
1. So, clean the boiled chicken egg. To make this procedure easier, it is necessary to knock the shell on the table from all sides. After that, it can be easily cleaned. It is also advisable to add salt to the water when boiling the egg, so it will not crack during the cooking process. Cut the egg into cubes.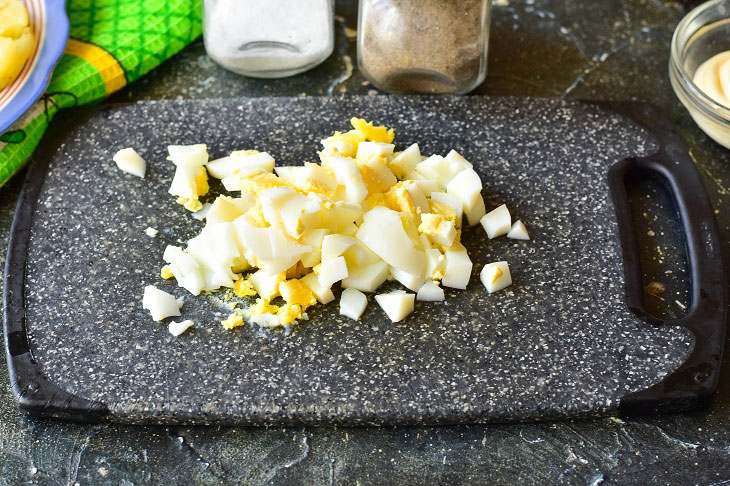 2. Also chop the canned pineapple ring.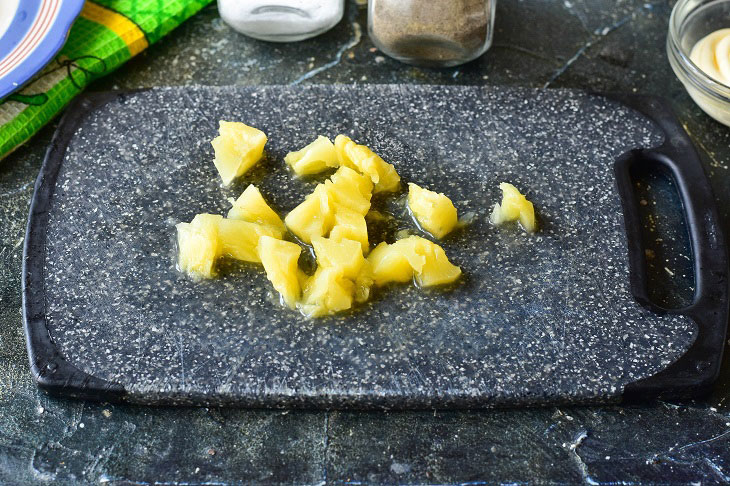 3. Follow the same procedure with dry-cured sausage, just do not forget to remove the wrapping film from it.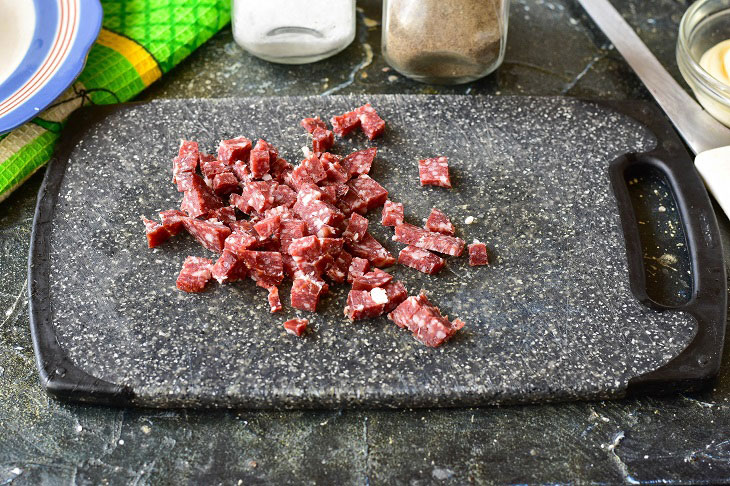 4. Now peel the kiwi, for this, with a sharp knife, simply cut off the peel as thin as possible. Cut the rest into cubes.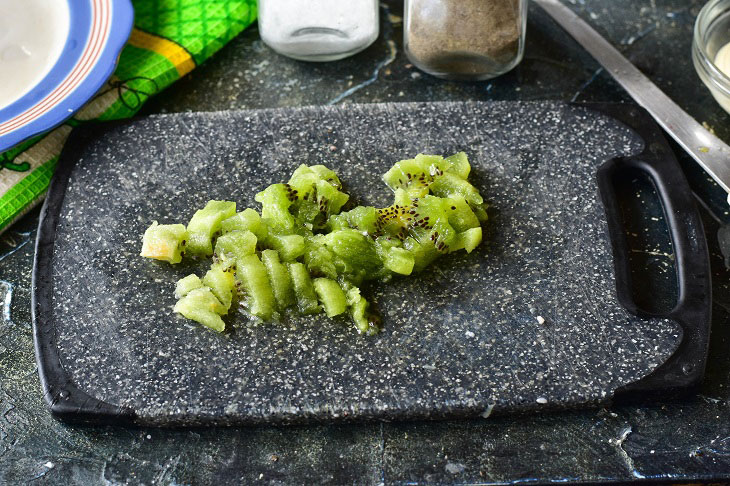 5. Transfer the kiwi, sausage, pineapple and egg to a bowl.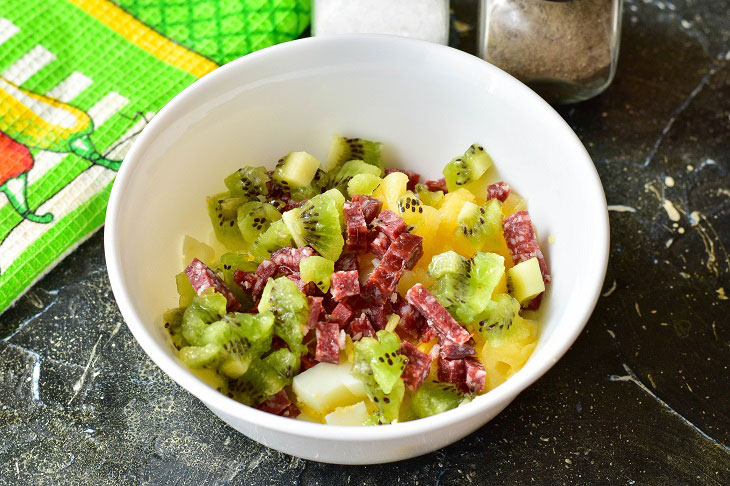 6. Add salt and pepper.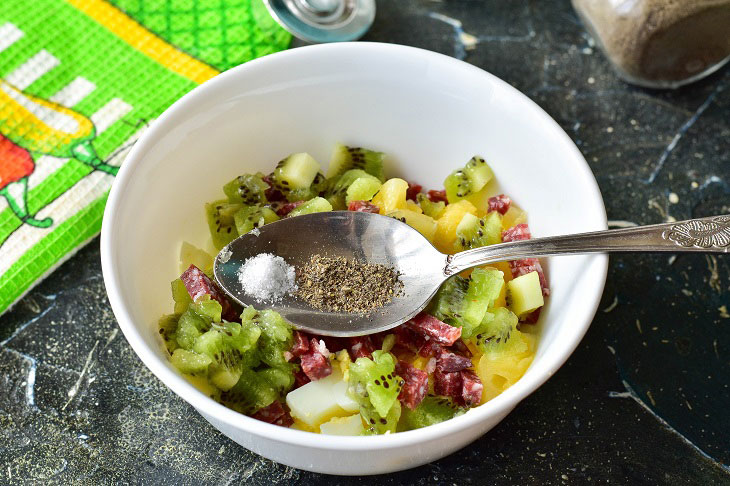 7. Put out the corn.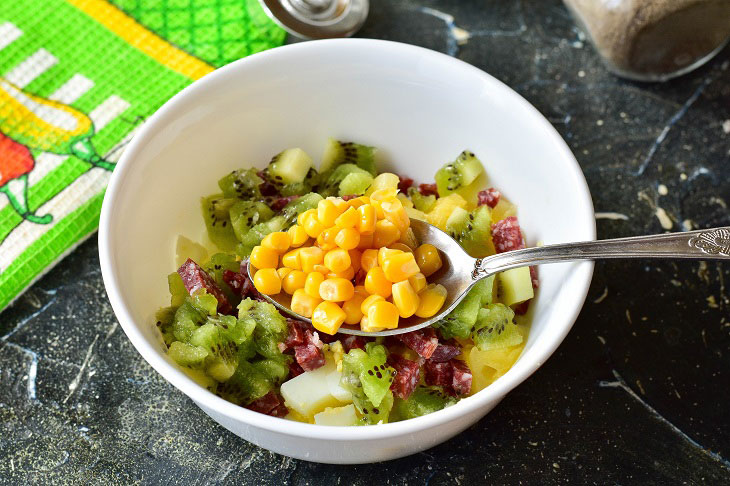 8. Send mayonnaise or sour cream there.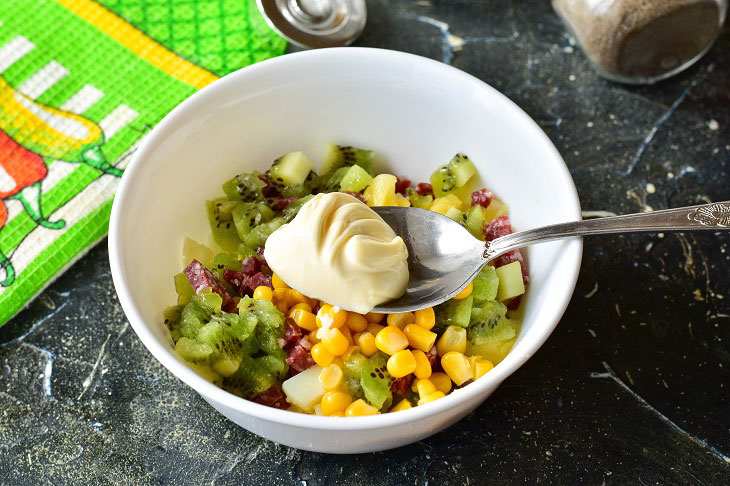 9. Now just very well, but gently mix everything well. Transfer the finished Tropicanka salad to a beautiful, bright bowl with a front plate. Serve it to the table.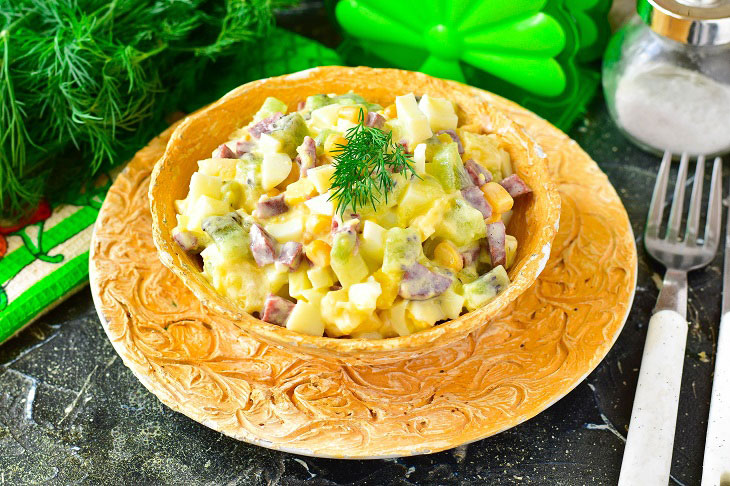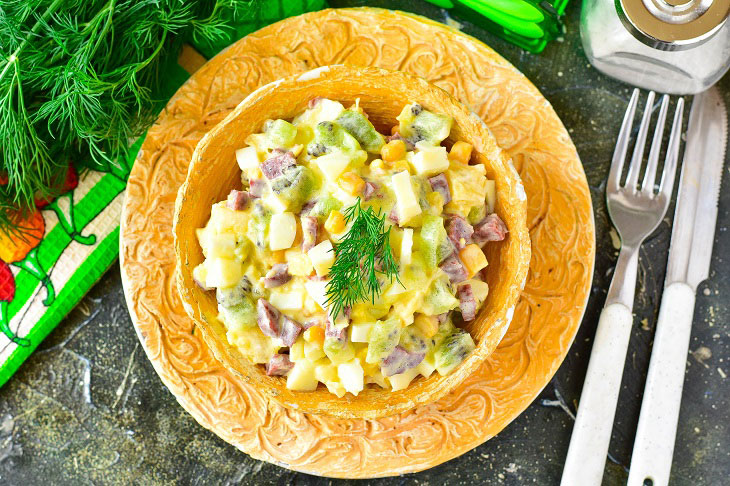 Enjoy your meal!