Delicate salad "Paris in the snow" would be appropriate for serving for the winter holidays – for the New Year or Christmas. The salad has a romantic name, a very pleasant taste with notes of freshness and a simple composition of products that are always found in the house. The harmonious combination of components will surely please your loved ones. The dish will be appreciated by the female audience. The salad has only one drawback – it must be cooked before serving and it is advisable not to store it.
For the recipe, you will need green juicy sour apples. In order for the fruit to darken after crushing, use lemon or orange juice. For the dish, hard cheese with a fat content of 50%, with a classic taste, or a processed analogue from a trusted manufacturer, is ideal. When choosing eggs, give preference to a homemade product. Spicy ingredients are not added to the salad, and salt is used with caution or excluded.
Lettuce is collected in layers in a transparent bowl. Assembly in the forming ring will not work. The apple layer will darken, and the released juice will give the dish an untidy look.
Ingredients:
Apples – 360 g.
Mayonnaise – 75 g.
Eggs – 2 pcs.
Lemon – 2 g for serving + 25 ml of juice.
Hard cheese – 140 g.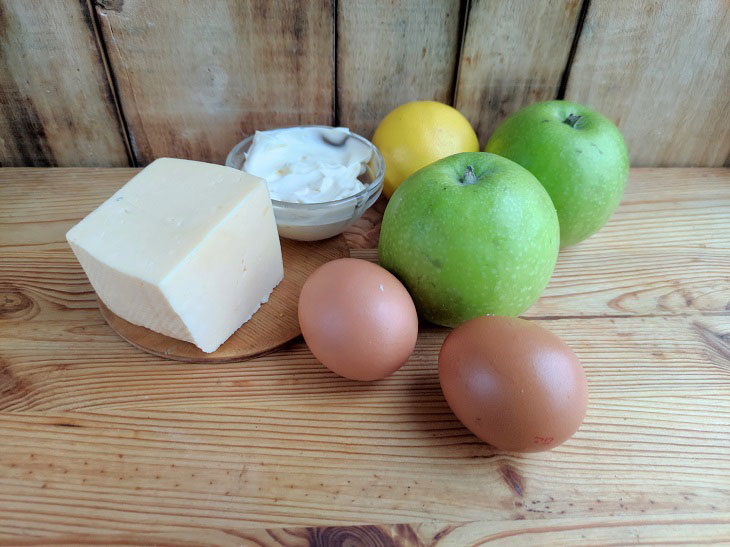 How to cook:
1. Wash the apples and dry with a towel. Peel the housekeeper.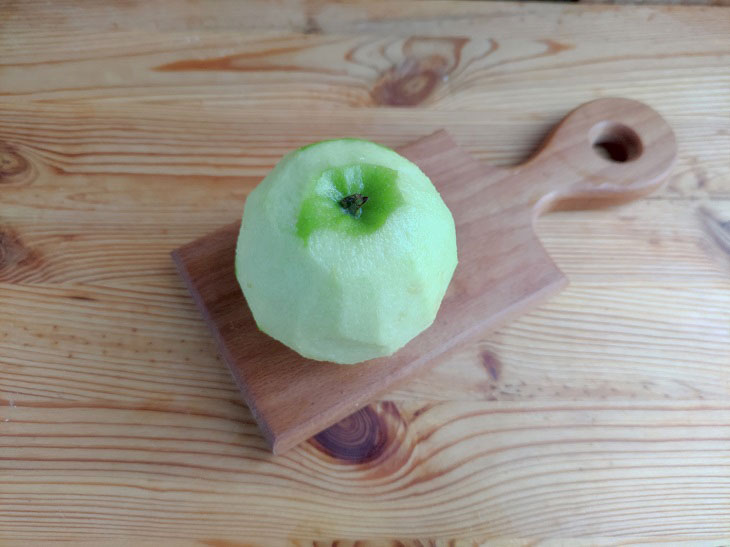 2. Grind the fruit on a grater put in a glass salad bowl.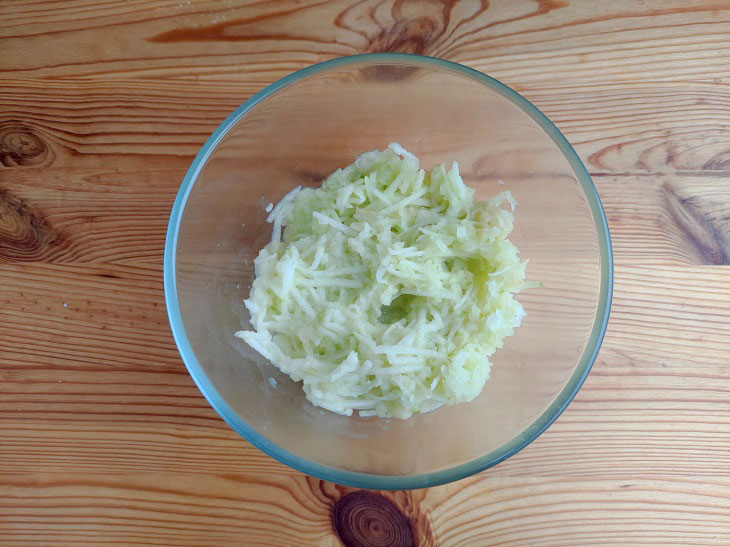 3. Immediately add lemon juice and stir.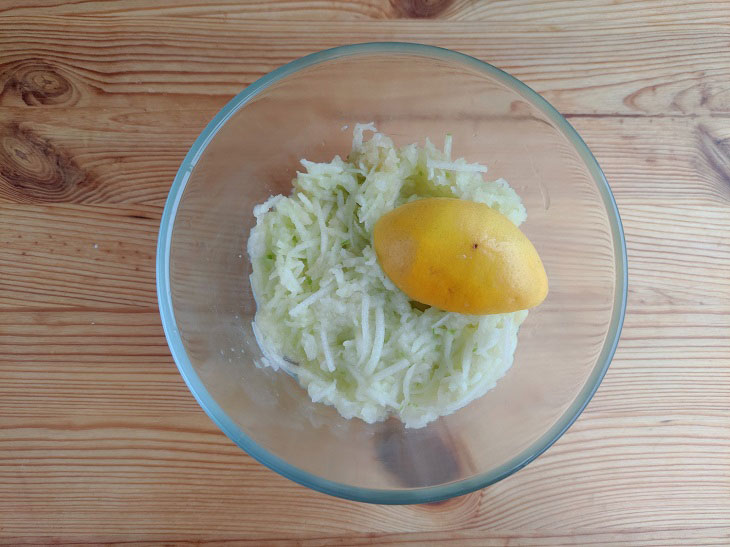 4. Align the layer, grease it with mayonnaise, trying to exclude the contact of apples with air.
5. Grate boiled and peeled eggs. Pour over apples. Lightly tamp.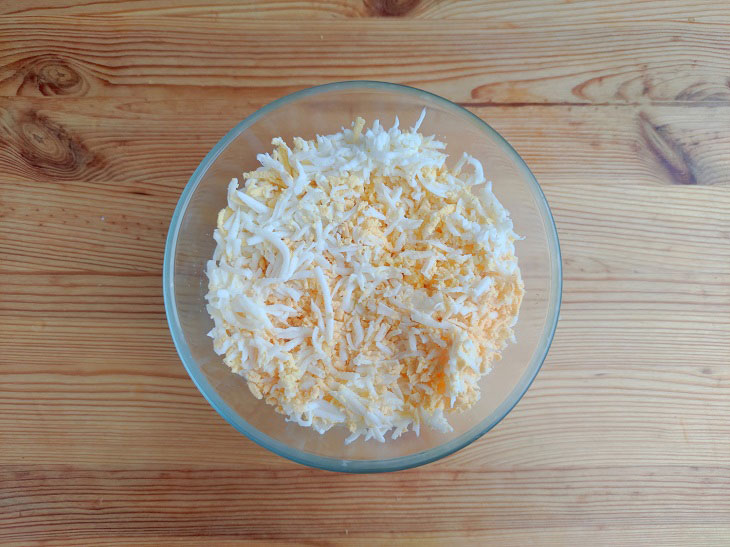 6. Spread generously with mayonnaise.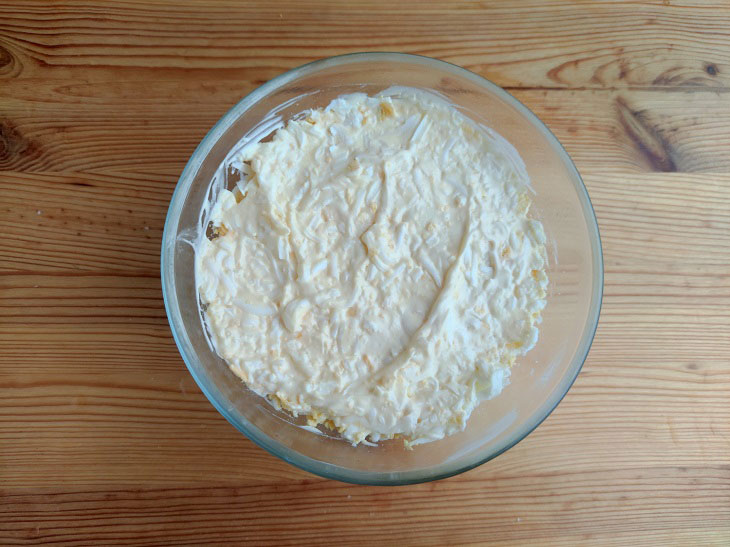 7. Set aside a quarter of the cheese. Grate the rest of the cheese on a coarse grater. Spread in a loose layer over the salad.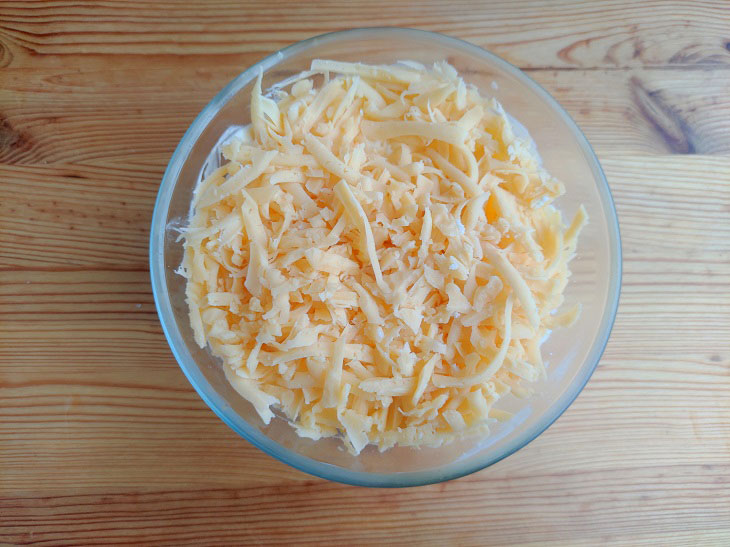 8. Apply mayonnaise.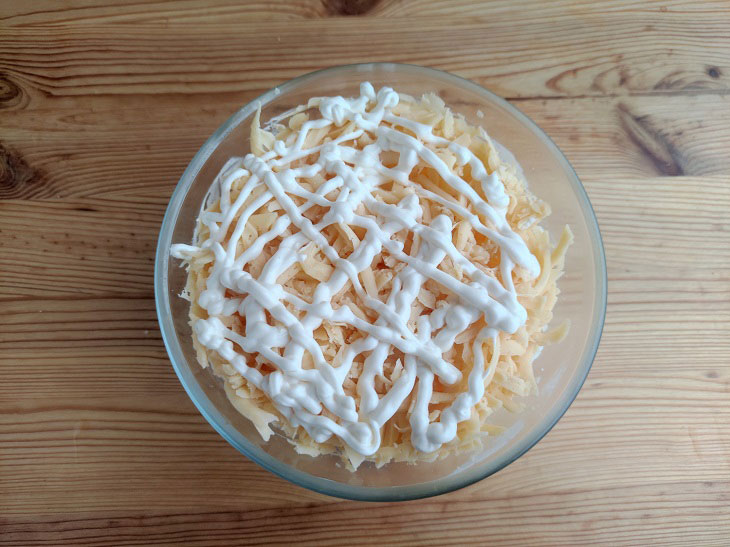 9. Shred the rest of the cheese with a fine grater. Sprinkle cheese over salad.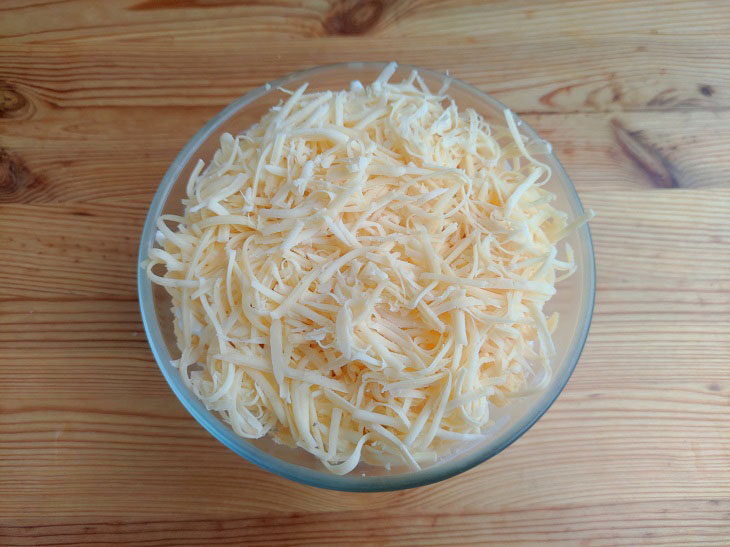 10. Decorate the finished dish with lemon slices, fresh herbs and serve.
The salad has an amazing delicate structure, delicate taste, elegant presentation. The dish looks very elegant and unusual. The salad can be served with dry white wine or champagne.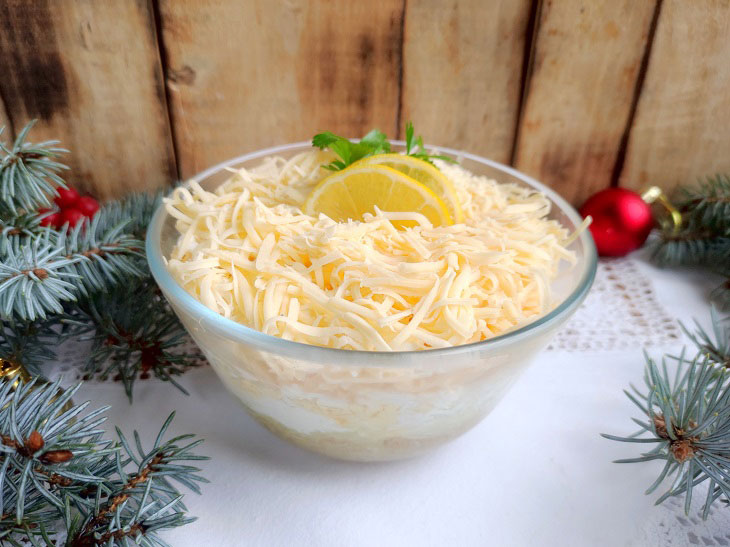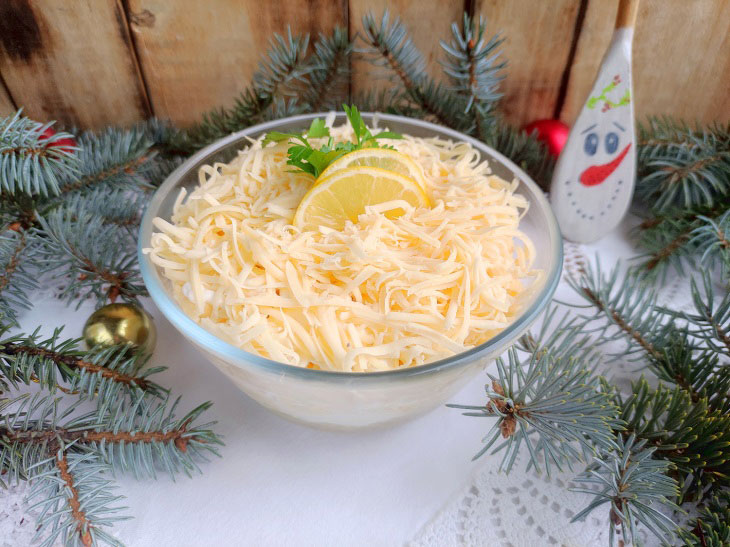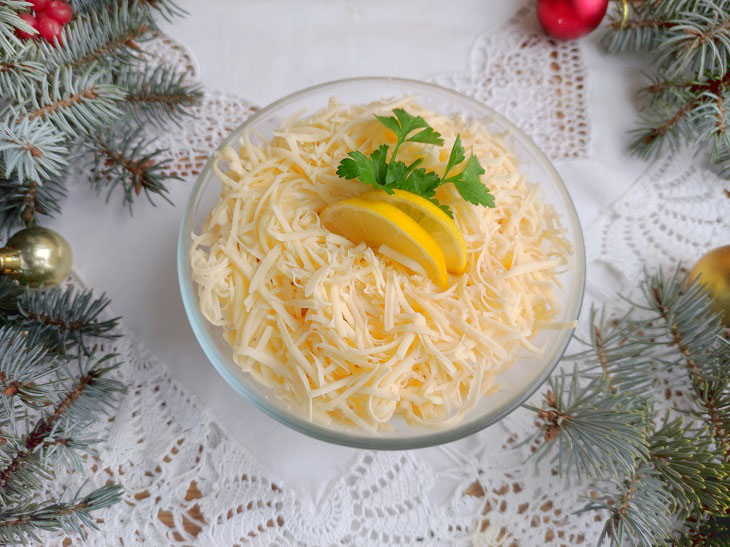 Bon appetit!