Venice salad with chicken, mushrooms and cucumber consists of available ingredients that blend perfectly with each other. Of course, such a dish can be prepared in an easier way if you chop all the ingredients and mix them. However, if you lay them out in layers, and even apply some kind of culinary form, you can get a bright and mouth-watering dish that fits perfectly into any festive culinary picture.
Ingredients:
Potatoes – 1-2 pcs.
Chicken meat – 120 g.
Champignons – 4-5 pcs.
Fresh cucumber – 1 pc.
Oil for frying – 1 tbsp. l.
Mayonnaise – 3 tsp
Grated hard cheese – 3 pinches.
Fresh herbs – 1-2 sprigs.
Cooking time: 40 minutes. Servings Per Container: 1-2.
Cooking:
1. Wash the potatoes thoroughly in advance and boil them in their skins, then cool and peel them. Grate the vegetable on a large or small grater.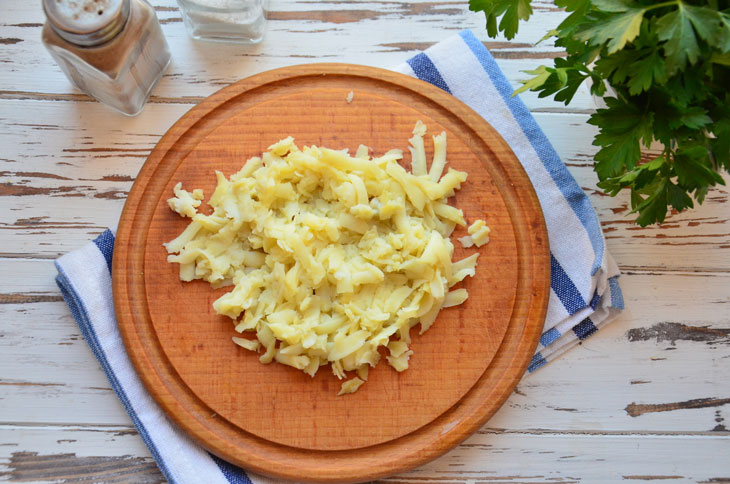 2. Set the culinary form on the saucer and put the grated potatoes in the first layer. Lubricate with mayonnaise.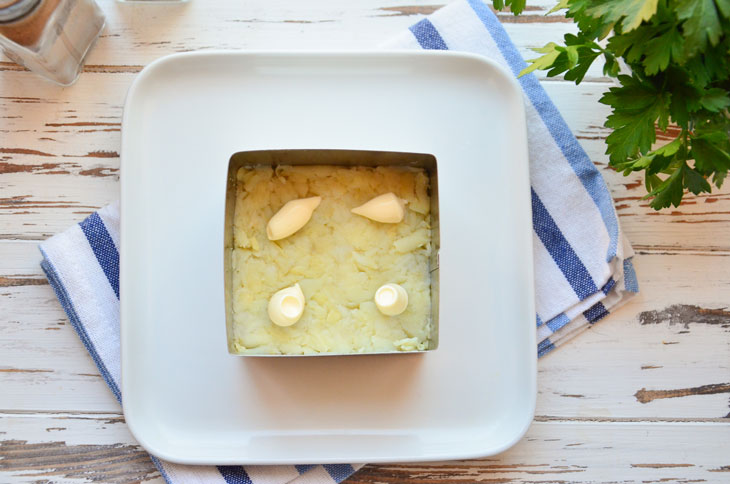 2. Chicken meat can be cooked in advance – you need to salt the water for cooking and add spices. Cool the cooked meat and chop finely.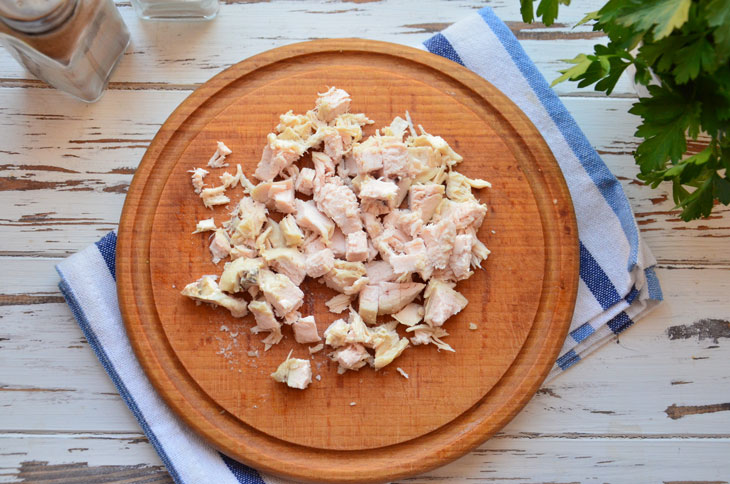 3. Put the chopped meat on top of the potatoes, tamp it down and brush with mayonnaise.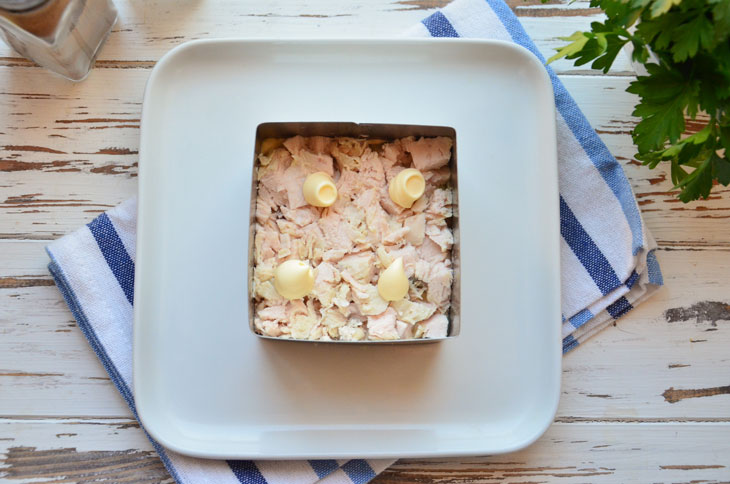 4. Wash the mushrooms, chop finely. Send to fry in a pan greased with vegetable oil. Keep the fire to a minimum.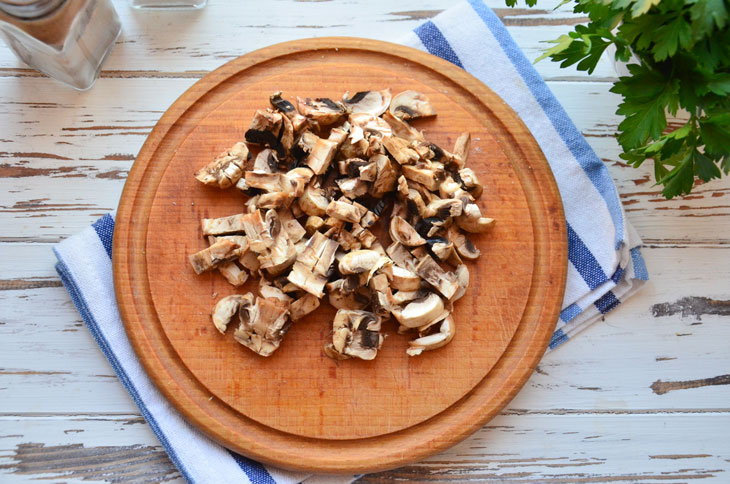 5. While the mushrooms are fried, wash and finely chop the fresh cucumber. Check that the vegetable is not bitter.
6. After 4-5 minutes, the mushrooms will be ready and you can remove the pan from the heat.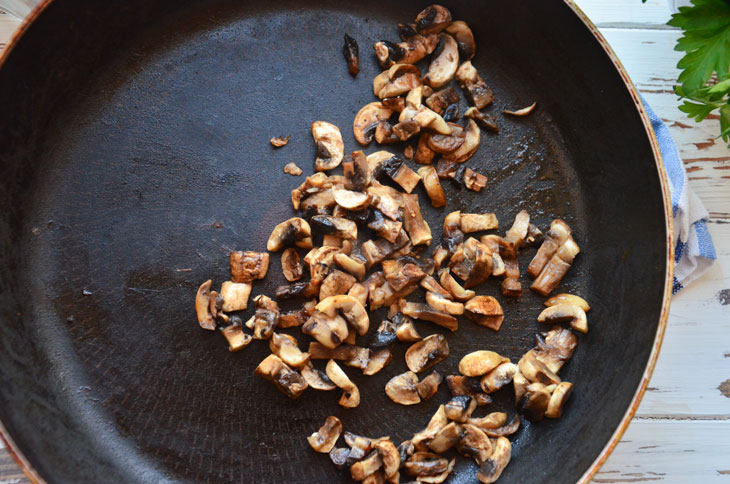 7. Lay a layer of mushrooms on top of the chicken. Tamp, make a mayonnaise layer.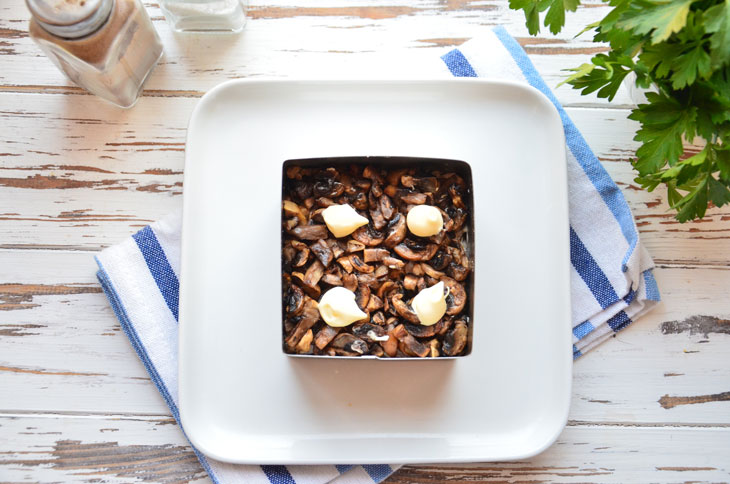 8. Now carefully lay out the chopped fresh cucumber.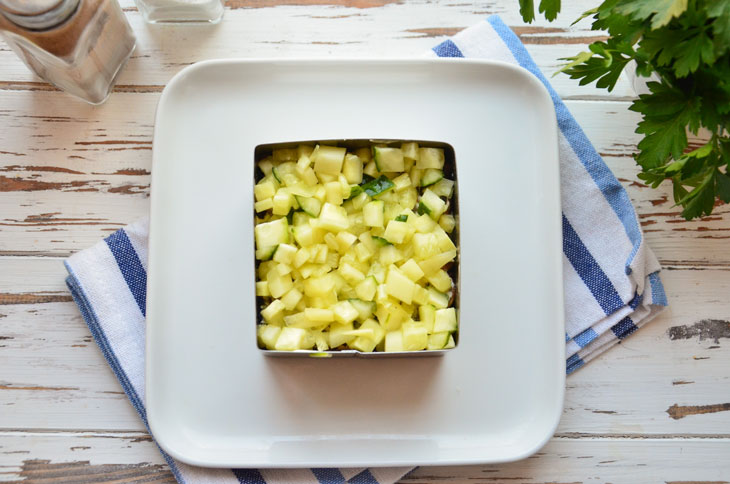 9. Grate some hard cheese and garnish the salad on top. Also decorate it with fresh herbs.
Before serving, it is better to let the salad brew for an hour or two.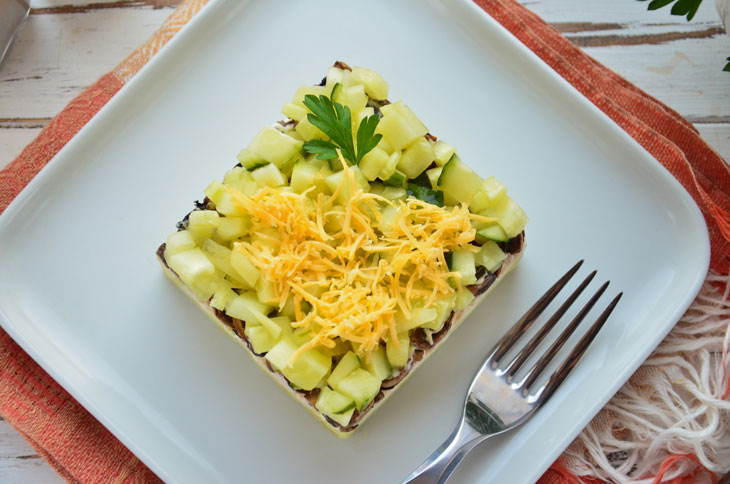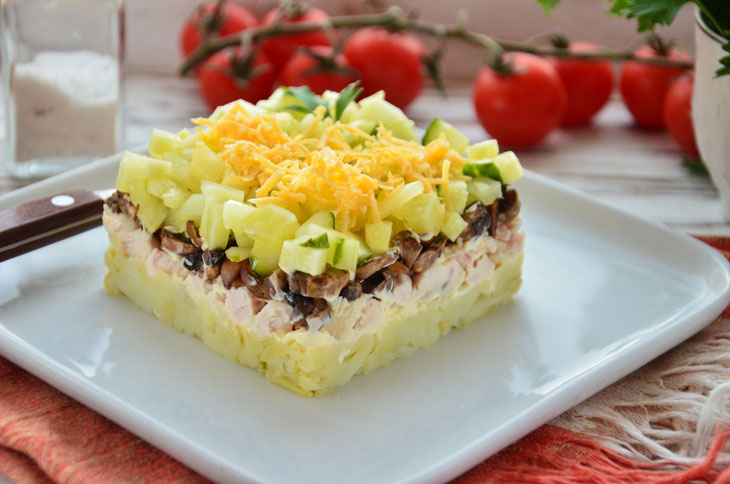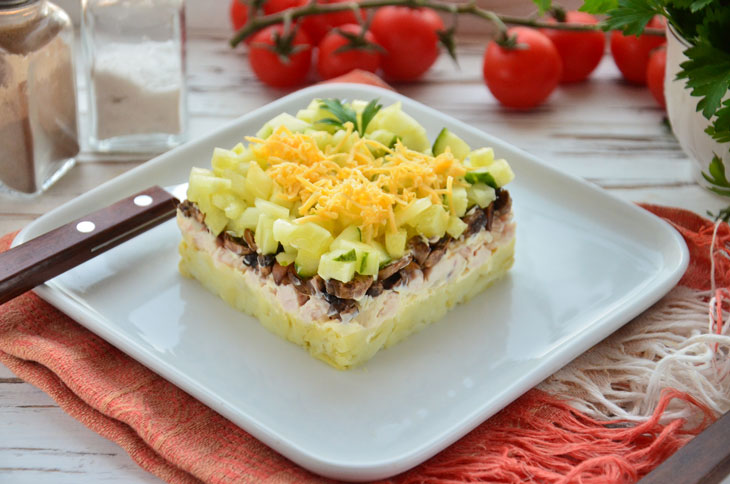 Enjoy your meal!