Appetizing and tasty salad "White Birch" is ideal for a festive table due to its original appearance. You can decorate the dish with black olives or prunes, and absolutely any greenery will do to make an impromptu foliage. The salad is laid out in layers, so decorating it before serving is quite simple. Plan the start of cooking so that the salad has time to infuse for a couple of hours.
Prepare all the necessary products – measure the right amount of cheese, cucumbers, mushrooms. Boil chicken eggs in advance and cool. Boil the chicken fillet in salted water with spices and cool.
Ingredients:
Chicken meat – 120 g.
Chicken eggs – 3 pcs.
Hard cheese – 70 g.
Pickled cucumbers – 70 g.
Champignons – 50 g.
Olives – 2-3 pcs.
Oil for frying – 20 ml.
Mayonnaise – 60 ml.
Fresh greens – 5-6 branches.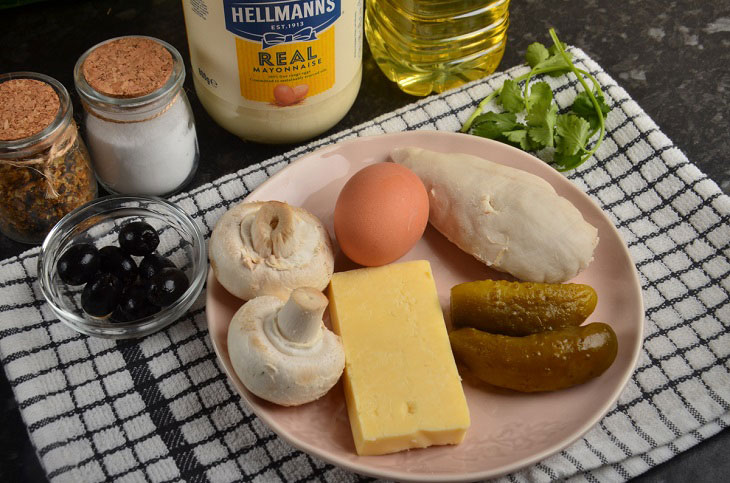 How to cook:
1. Fresh mushrooms should be thoroughly washed, cleaned if necessary and cut into slices.
If the mushrooms are frozen, there is no need to defrost. In principle, if cutting is needed, you can handle it that way.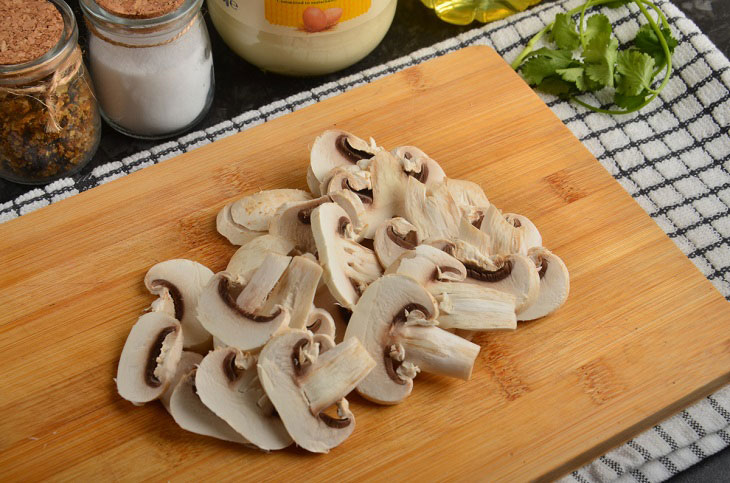 2. Pour frying oil into the pan, and after a couple of minutes put the mushrooms. Lightly salt and fry over low heat for 6-7 minutes. Stir to prevent burning.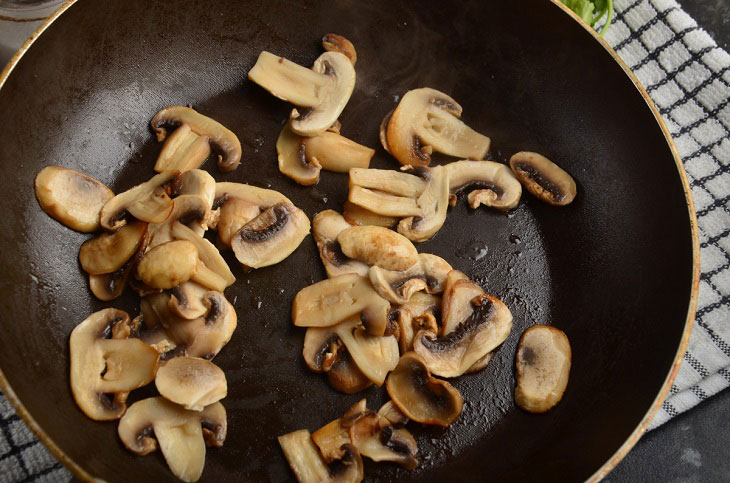 3. Chop the boiled chicken meat into cubes and place in a deep wide bowl. Smooth and make a layer of mayonnaise.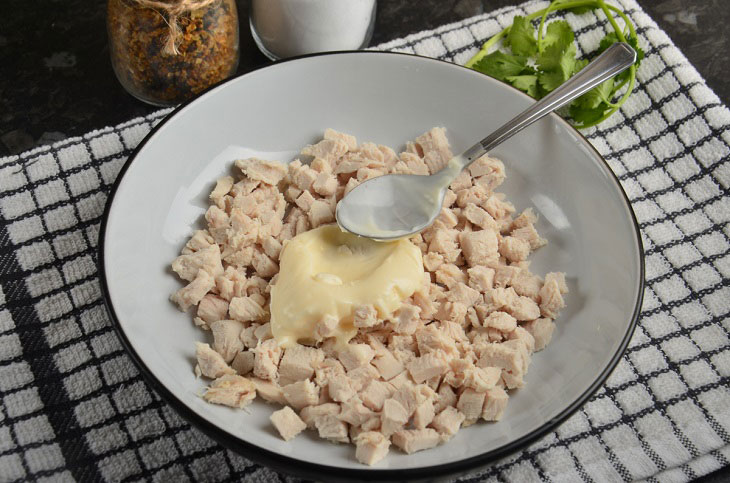 4. Put mushroom plates on top of the chicken, also spread with mayonnaise. Leave two or three plates to decorate the salad.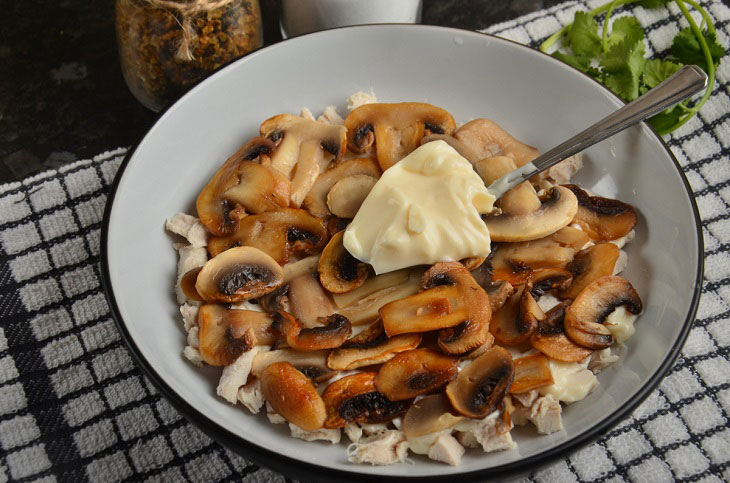 5. Next is the turn of pickled (or pickled) cucumbers. Cut them into thin strips and form the next layer.
If the peel of cucumbers is tough, it is better to cut it off.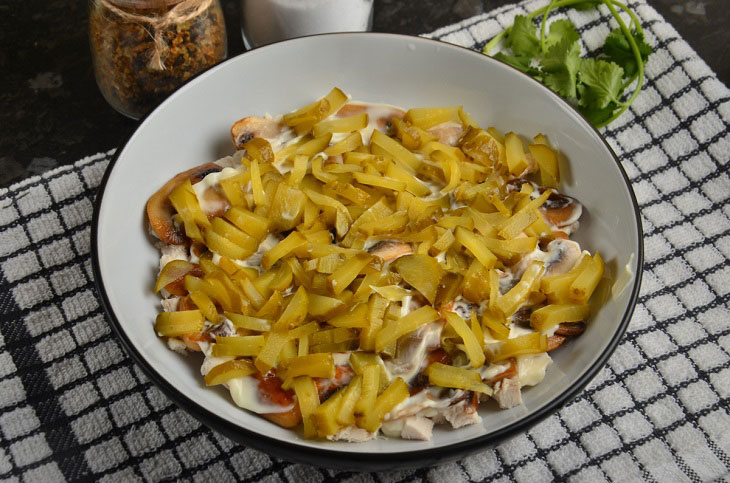 6. Peel the chicken eggs and chop with a grater. Put them on top of the cucumbers, smooth and brush with mayonnaise.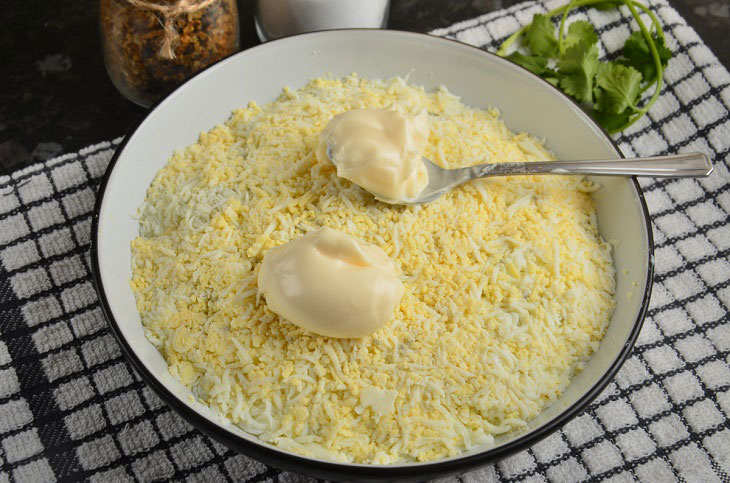 7. Grate hard cheese also on a grater, put on top of the eggs and level.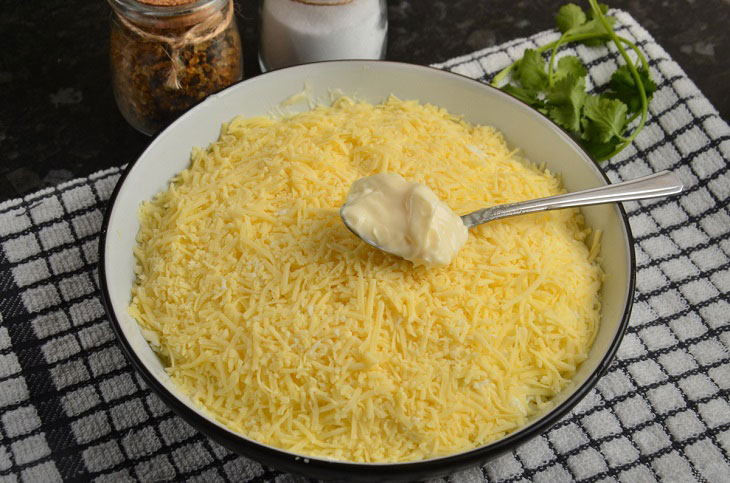 8. The cheese layer is the final one, it must be carefully smeared with mayonnaise, avoiding gaps.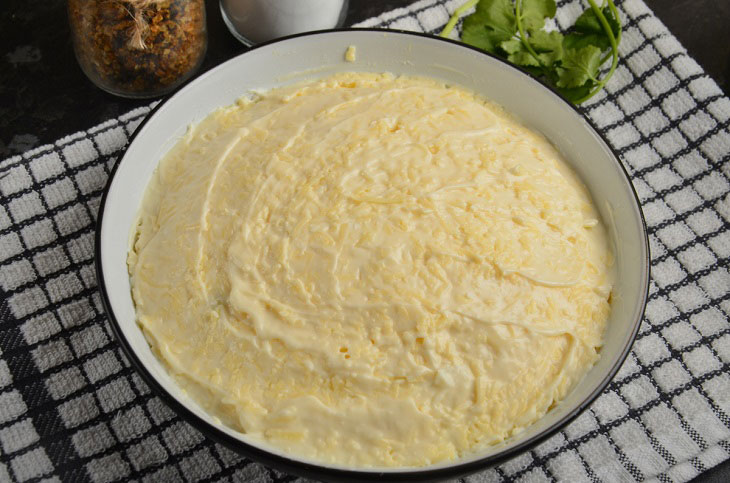 9. Decorate the lower part of the salad with sprigs of greens and put the mushrooms.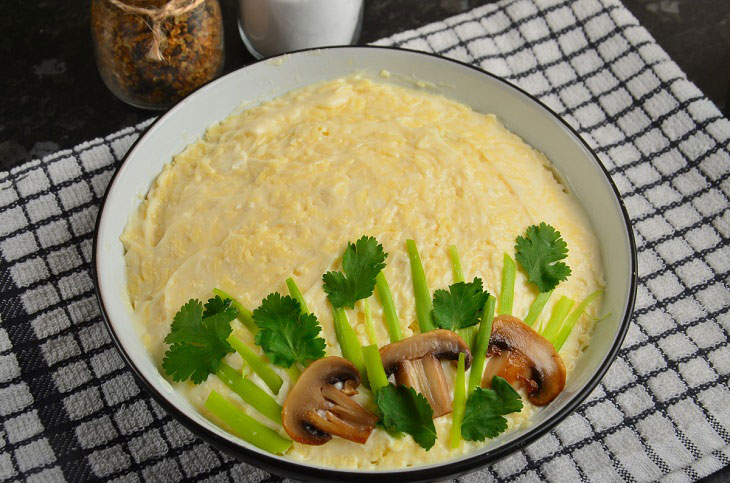 10. Draw a birch trunk with mayonnaise. To give a greater resemblance to the olives, cut into strips and put on the "birch trunk".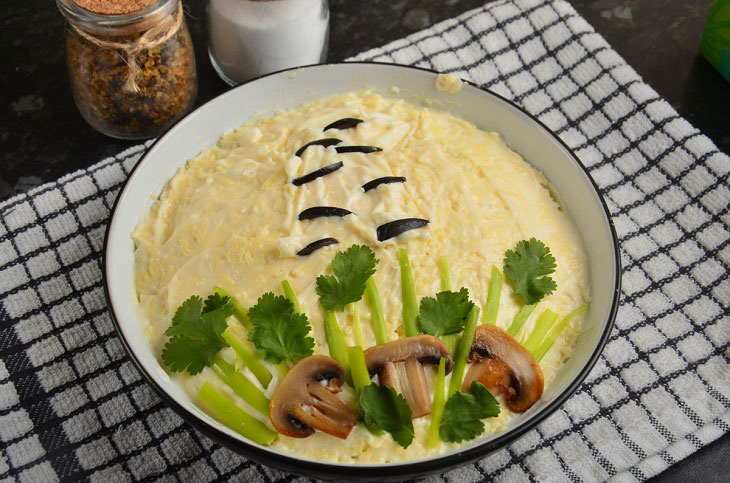 11. Make foliage from finely chopped greens. Cover the salad with a film or lid, let it soak, and then you can serve.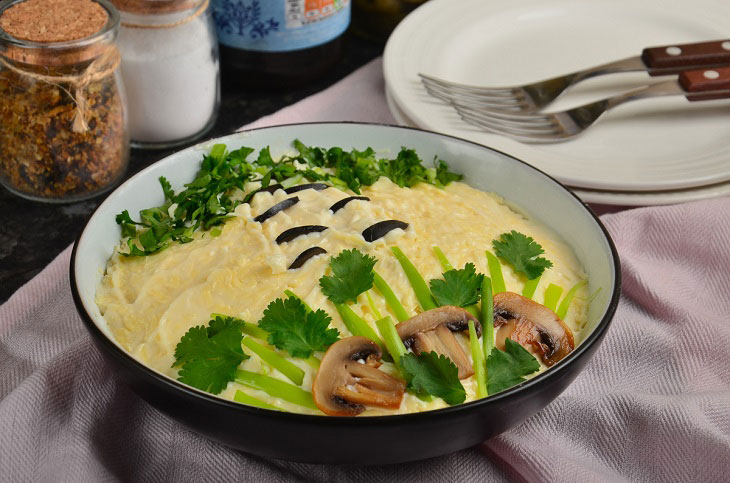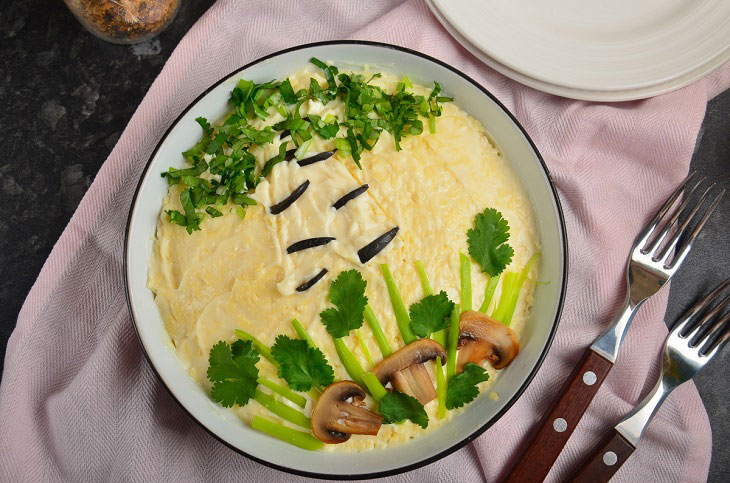 Enjoy your meal!