Salad "Red Sea" can be served on any most sophisticated holiday table. A beautifully decorated dish looks appetizing and has an incredible taste of seafood. For the recipe, you will need red tomatoes of the usual variety and cherry tomatoes for the decoration of the top layer.
Choose regular pink squid and crab sticks with a natural composition. Use hard cheese with a fat content of 50 percent or more with a neutral taste or a processed equivalent. The dressing can be varied – high-quality mayonnaise or a mix of mayonnaise, sour cream and French mustard will do. Salad can be put on a large dish or served in portions in glasses.
Ingredients:
Eggs – 2 pcs.
Crab sticks – 120 g.
Cheese – 170 g.
Squid – 1 carcass.
Tomato – 1 pc.
Cherry tomatoes – 150 g.
Green onions – 1 bunch.
Pickled hot pepper – 2 pcs.
Mayonnaise – 3 tbsp. l.
Salt, pepper – to taste.
Lettuce leaves – for serving.
How to cook:
1. Wash the tomato, wipe it, cut it in half. Remove the cotyledons with a teaspoon.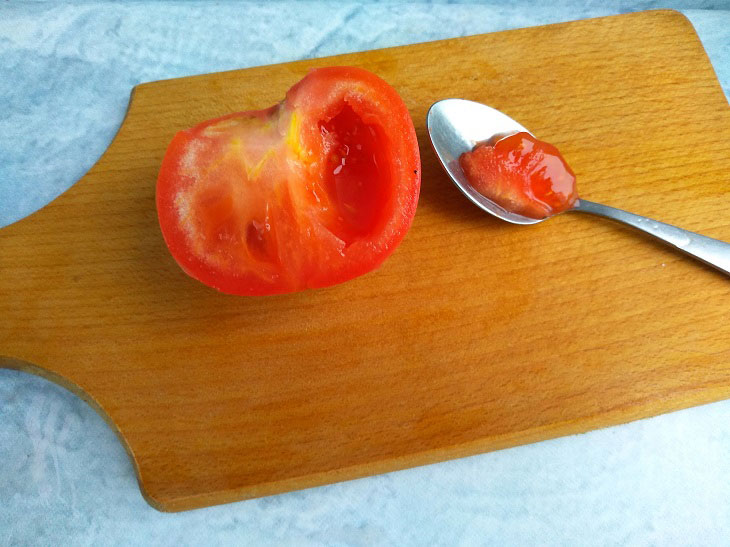 2. Cut the tomato pulp into small cubes and put them in a mixing bowl.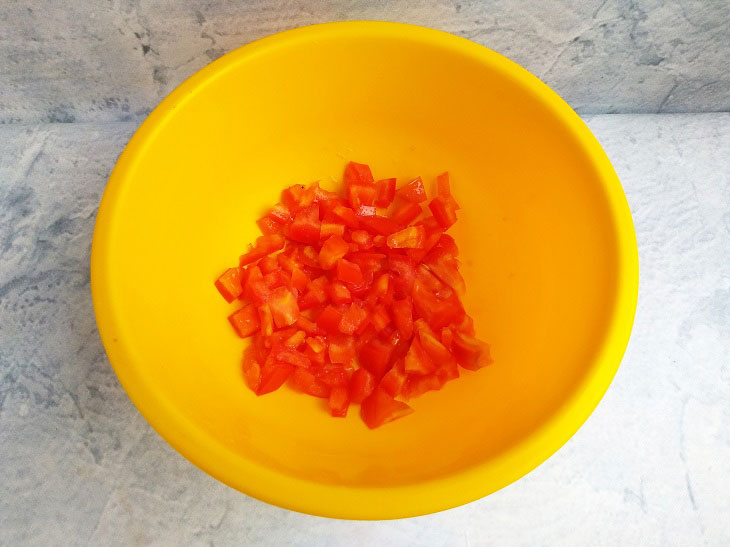 3. Gut the squid, cook in boiling water for 1 minute. Remove the film, cut the carcass into strips and put in a bowl.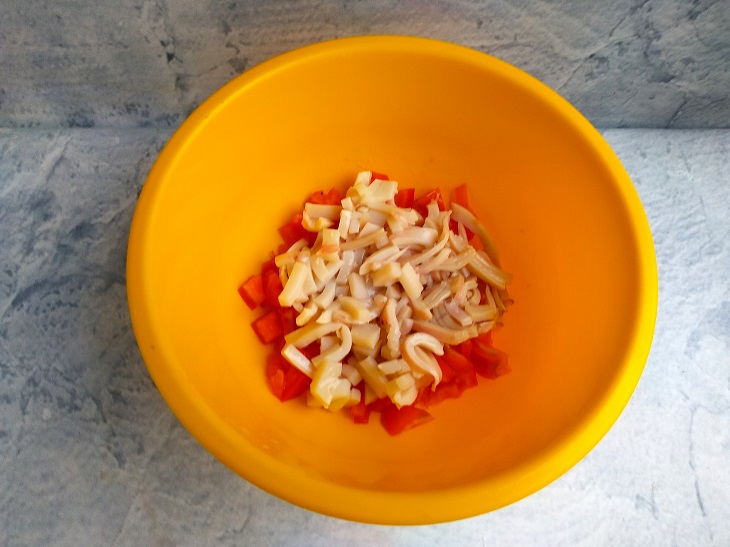 4. Defrost crab sticks, remove packaging, cut into small pieces.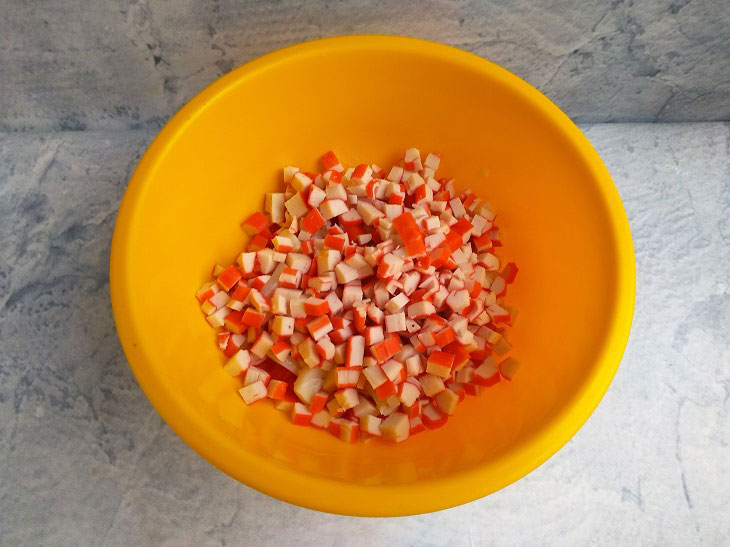 5. Grate cheese on a fine grater, put in a bowl.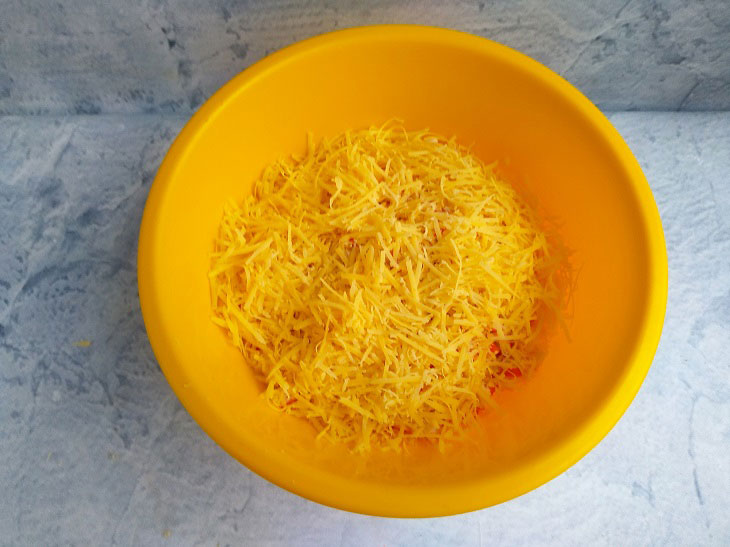 6. Finely chop the onion, remove the seeds from the pepper and chop.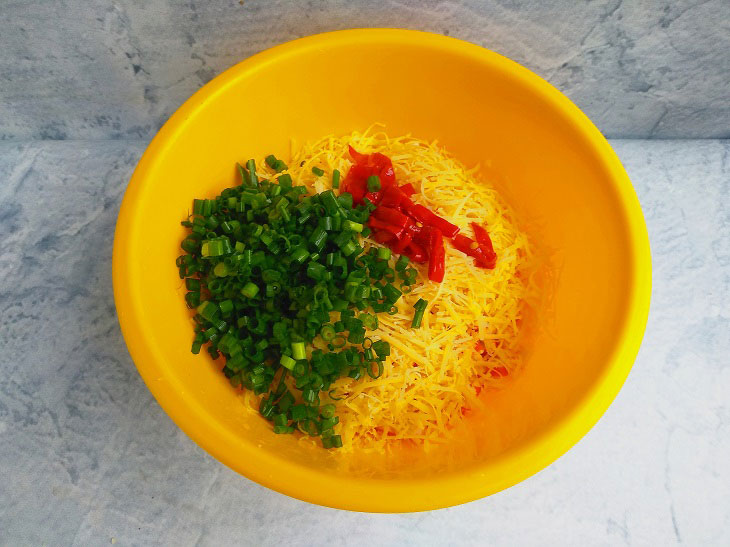 7. Boil eggs, cool, peel. Chop with an egg cutter.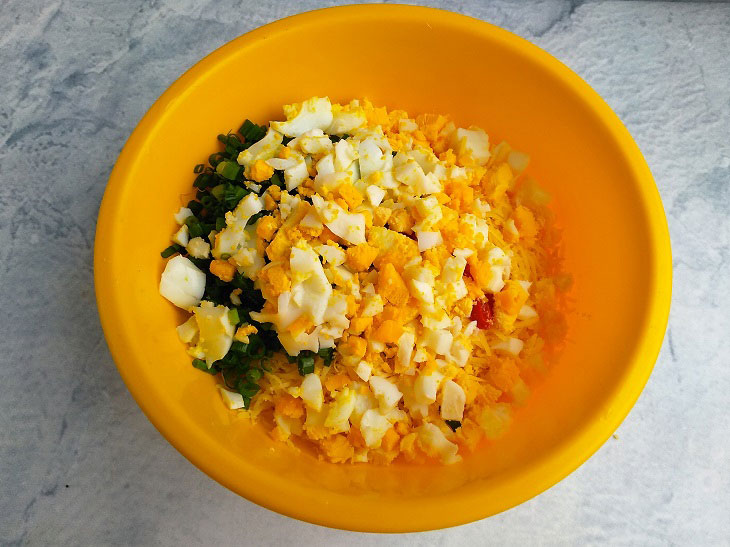 8. Salad with salt, add mayonnaise and pepper. Mix the ingredients, leave to infuse for 10 minutes.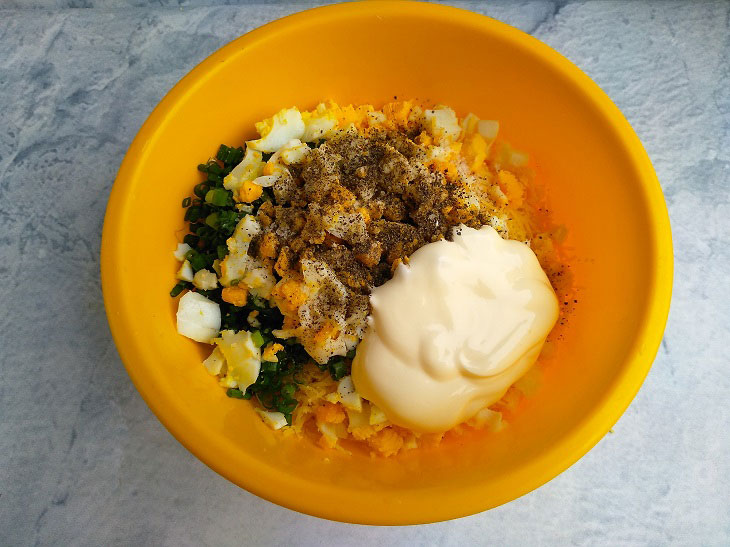 9. Lay the lettuce leaves on a serving plate, spread the lettuce evenly.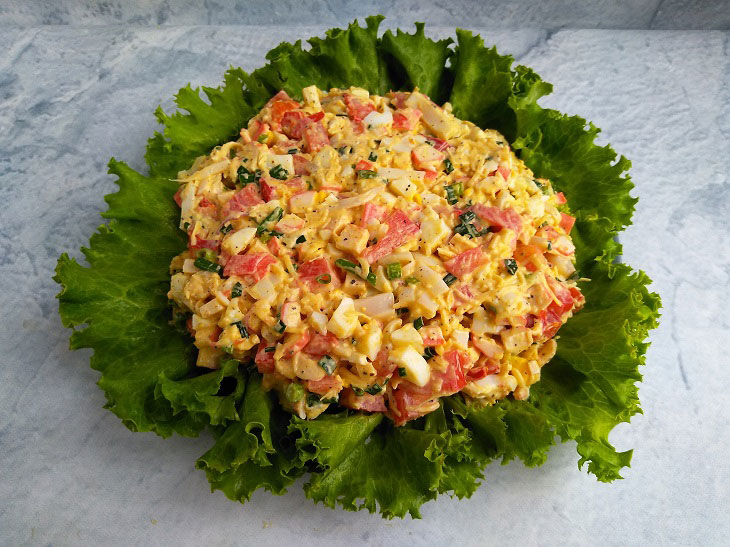 The salad looks spectacular and will not go unnoticed on the festive table. Juicy, with the taste of squid and crab sticks, accentuated with cheese and herbs. It can be used as the main fish salad at a family celebration or New Year's table.
The dish can be stored unopened in the refrigerator for 3-5 days.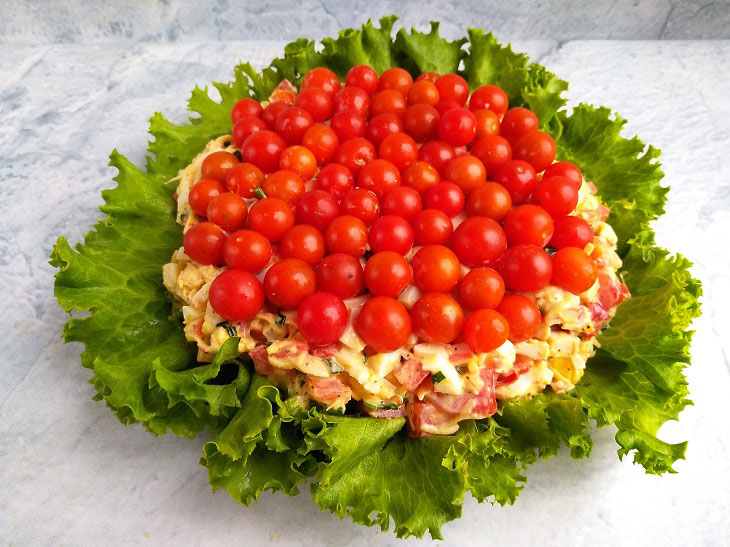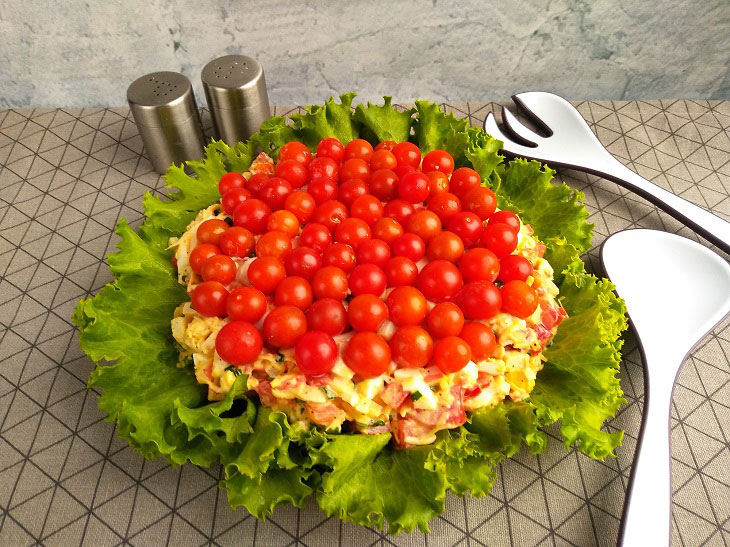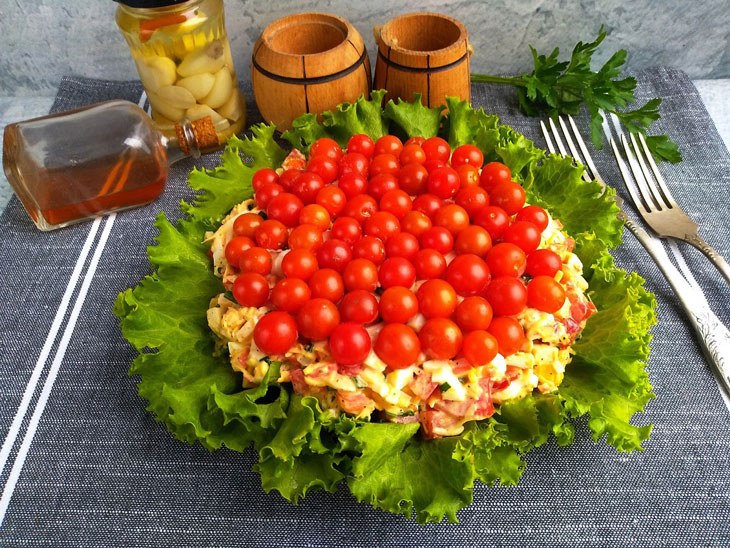 Enjoy your meal!