Salmon salad "Flagman" turns out to be very tender, tasty and satisfying. You can cook it for absolutely any celebration. Since the first nearest holiday is the New Year, you can cook this appetizer for it.
A fresh tomato is added to the salad, due to which the dish turns out juicy. Hard cheese is also added to it, which should be tasty. Cheese product should not be used, as it will spoil the taste of the finished salad. To make the dish look more festive, all layers of ingredients should be laid out in a metal ring to form salads and desserts. If there is no such special device, then you can cover a regular bowl with cling film, put all the ingredients in it in layers, and then simply turn it over onto a flat dish and remove the film.
Ingredients:
Lightly salted salmon – 50 g.
Chicken eggs – 2-3 pcs.
Delicious hard cheese (for example, Gouda) – 50 g.
Fresh tomato (medium size) – 1 pc.
Mayonnaise – 20 g.
Greens – to decorate the finished dish.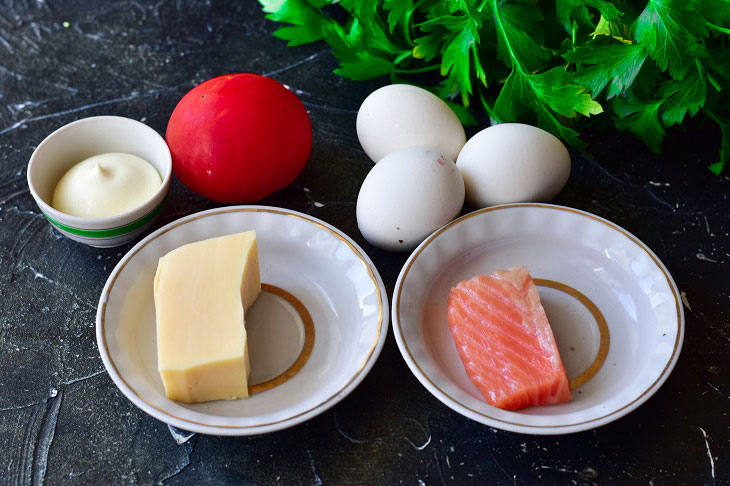 Cooking:
1. Cut a piece of fish into small cubes.
2. Fold the cut fish cubes into the shaping ring. Lubricate with mayonnaise.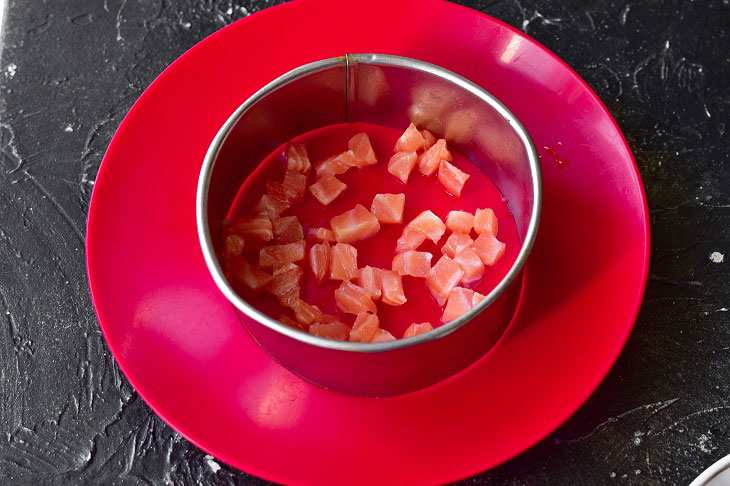 3. Grate boiled chicken eggs on a coarse grater. Lubricate with mayonnaise.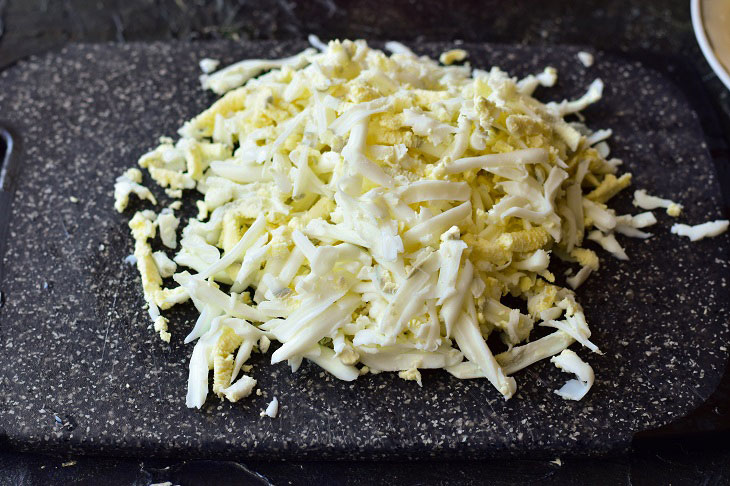 4. Lay the grated eggs on top of the fish. Lubricate with mayonnaise.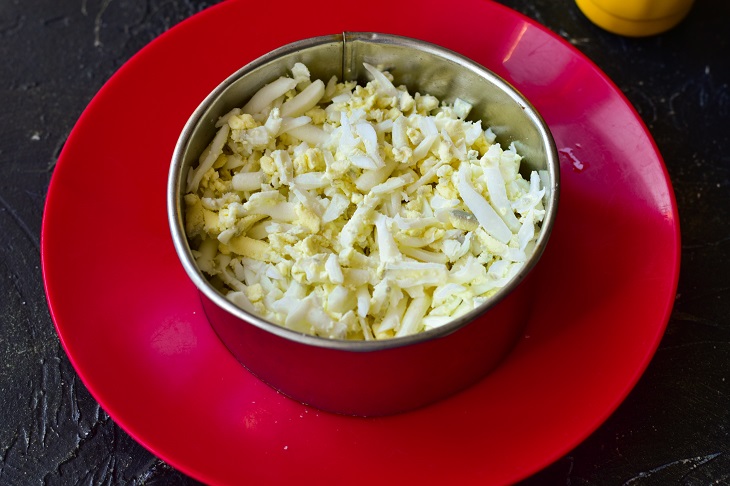 5. Wash a fresh tomato under running water. Cut it into medium-sized cubes too.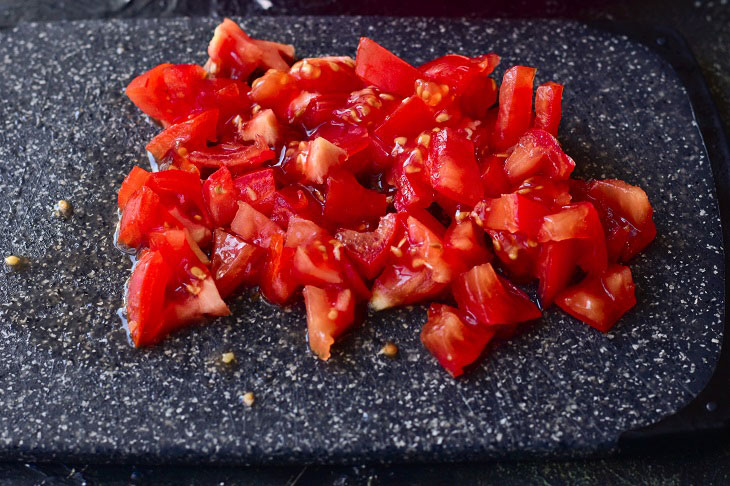 6. Put the tomato on top of the eggs. Salt the vegetable a little. Just do not overdo it with this procedure.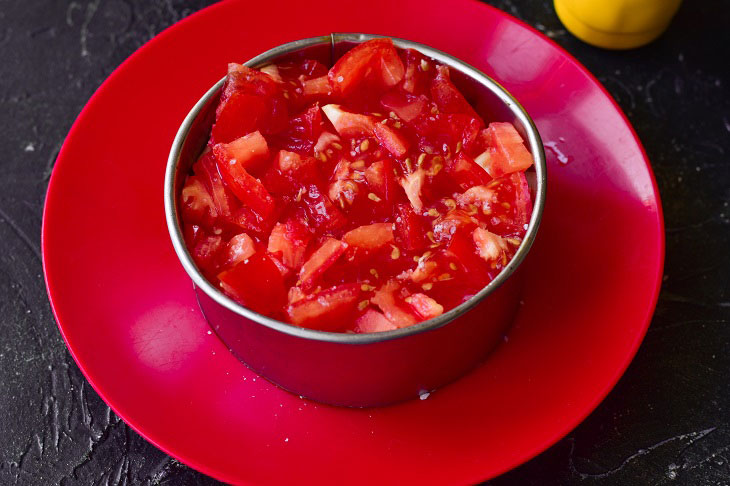 7. Make a grid of mayonnaise.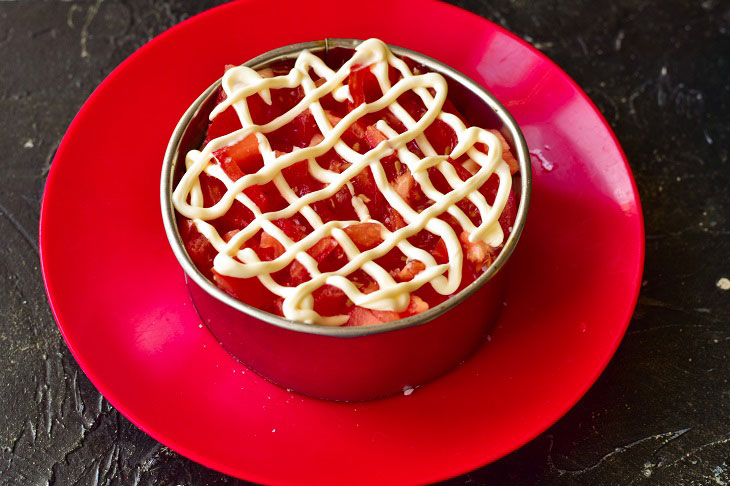 8. Grate hard cheese on a coarse grater.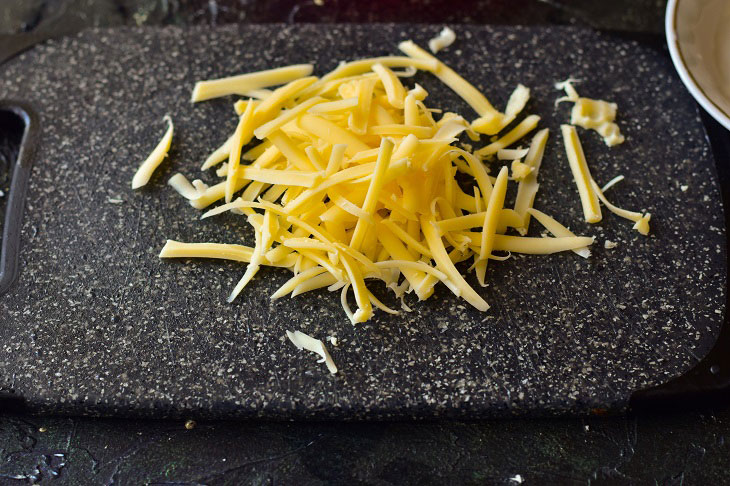 9. Put it in the last layer in the forming ring.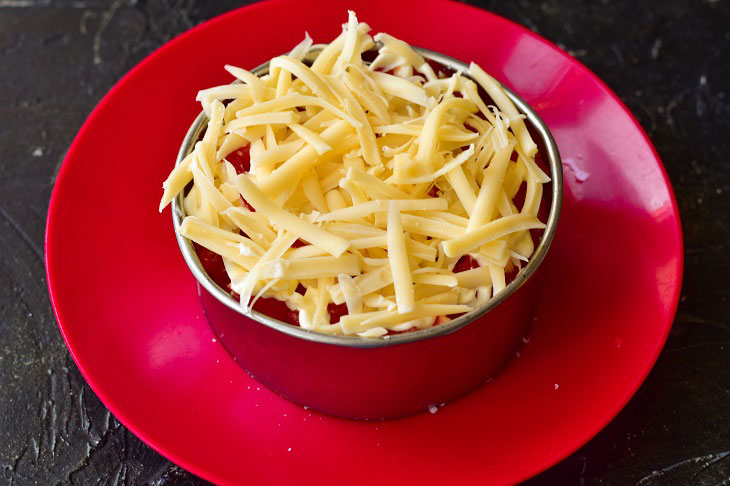 10. Now carefully remove it. Place a parsley leaf in the center.
Here is such a salad "Flagship" with salmon turned out!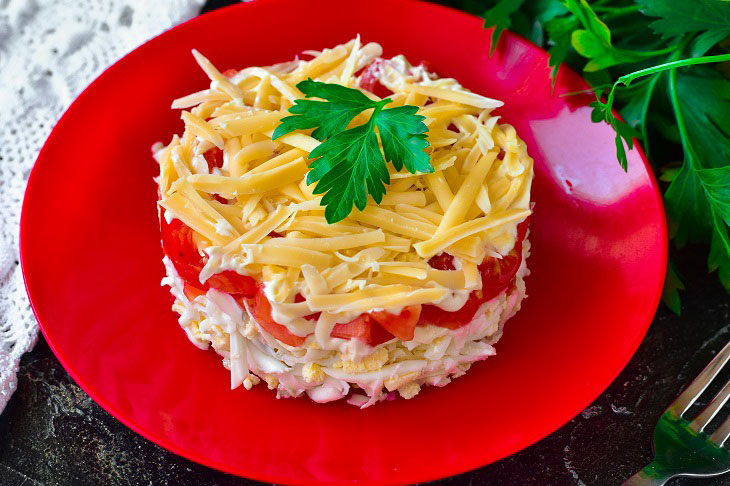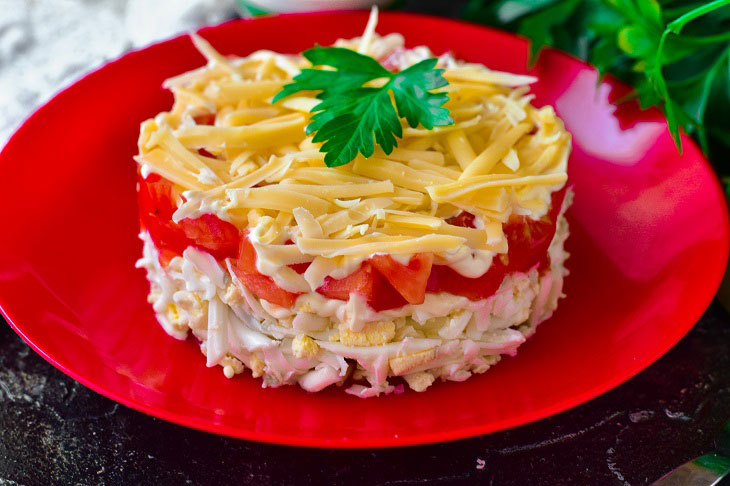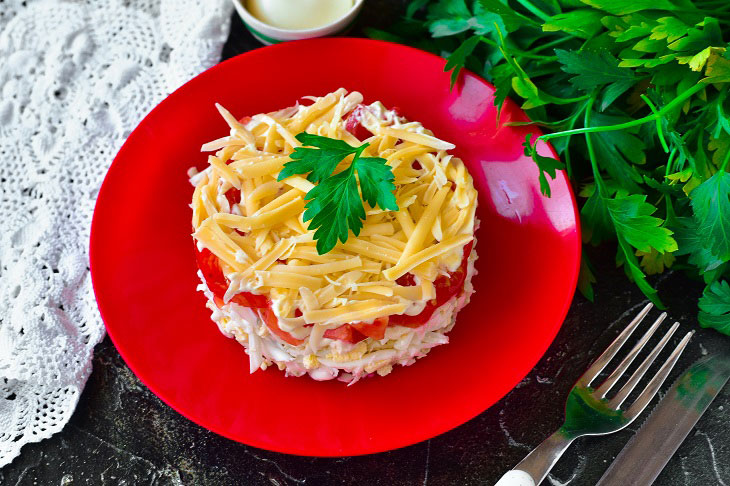 Enjoy your meal!