Salad "Sofia" with smoked cheese is a dish that is easy to prepare for a family dinner or a festive feast. Smoked cheese gives it an excellent aroma and taste. Everyone will like the spicy note.
For a salad, you need a simple set of ingredients. In addition to smoked cheese, take sweet peppers, fresh cucumbers and ham. Choose a ham that is tasty and of good quality. Ham is suitable for beef, chicken, and pork, whichever you prefer. For dressing, use mayonnaise – you can buy ready-made sauce in the store or cook it yourself at home.
Do not store the salad for a long time in the refrigerator, but serve immediately to the table, as the dish contains fresh vegetables that can go bad. We advise you to consume the dish on the same day after preparation.
Ingredients:
Smoked cheese – 100 g.
Sweet pepper – 50 g.
Fresh cucumbers – 50 g.
Ham – 100 g.
Mayonnaise – 80 g.
Spices – to taste.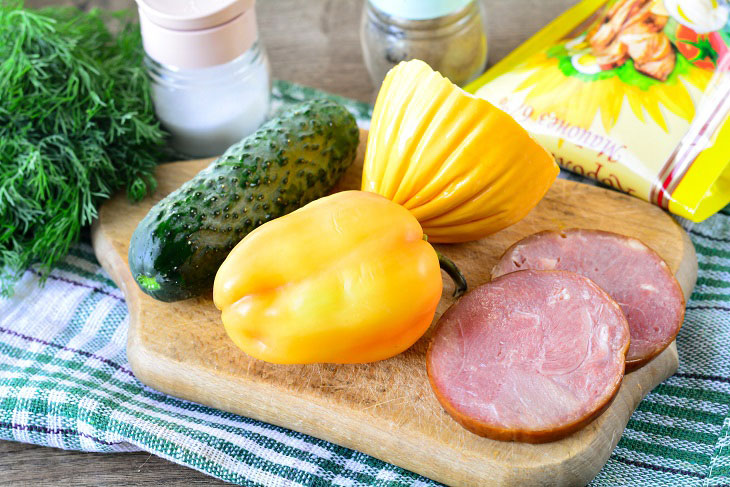 How to cook:
1. Cut the ham into cubes, but not very small. Juicy ham will make the dish nutritious, satisfying.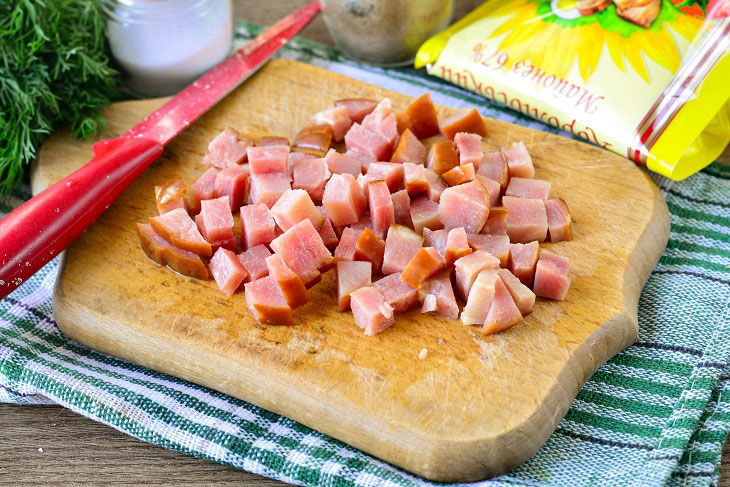 2. Cut off the tails from the cucumbers, cut the vegetables into cubes.
You can check that the cucumbers are not bitter – taste them.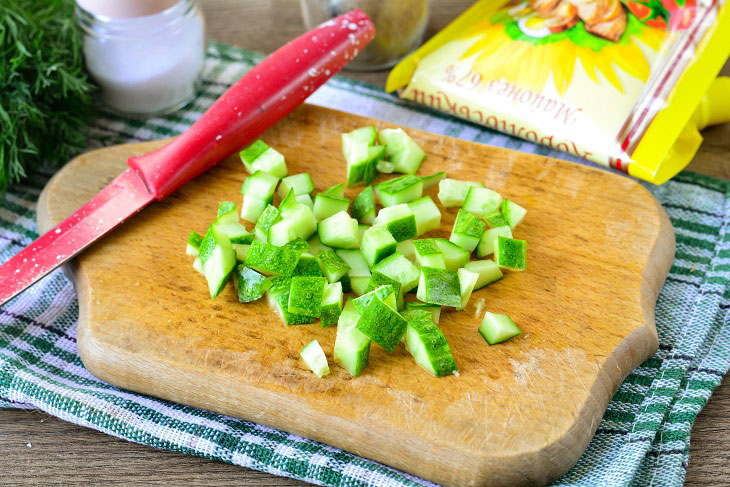 3. Put the ham and cucumbers in a separate container where you will mix the salad.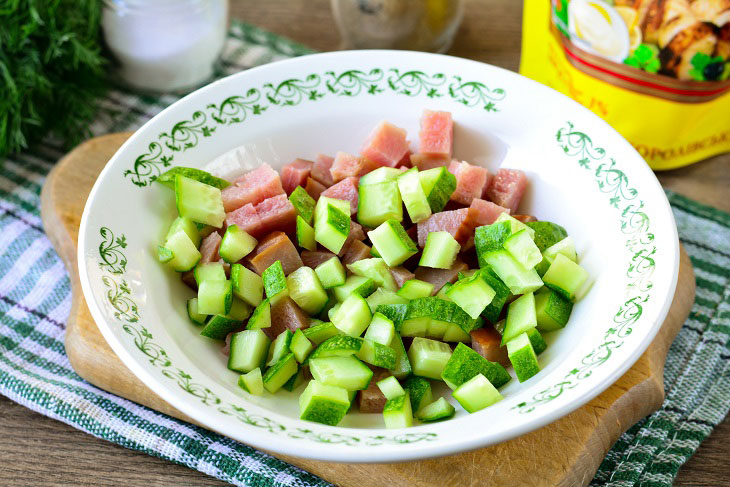 4. Remove the seeds from the bell peppers, then cut the vegetables into cubes. Juicy and crunchy vegetables give the dish a fresh flavor.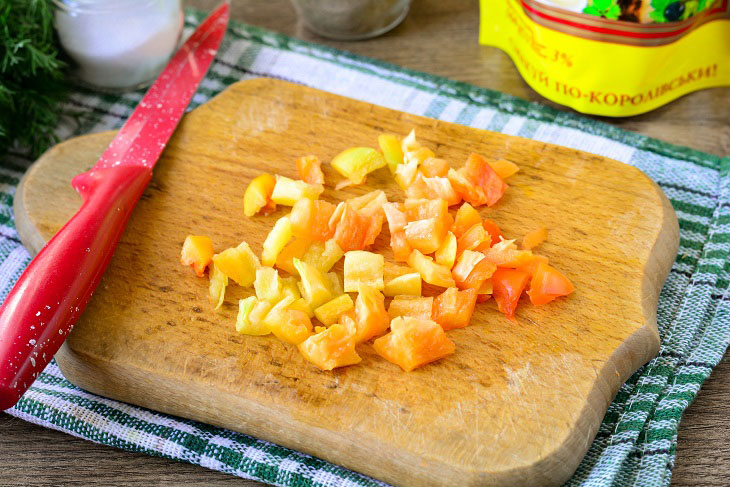 5. Pour in sweet pepper.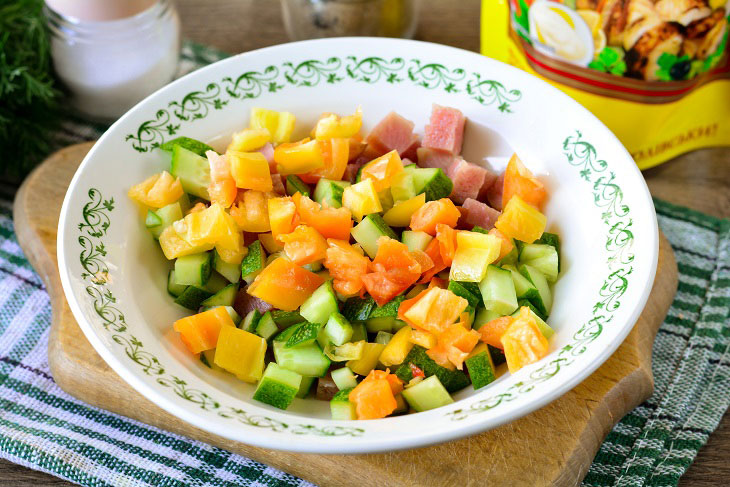 6. Grind smoked cheese.
If the cheese is soft, crumble it. If the cheese has a firmer texture, cut it into cubes.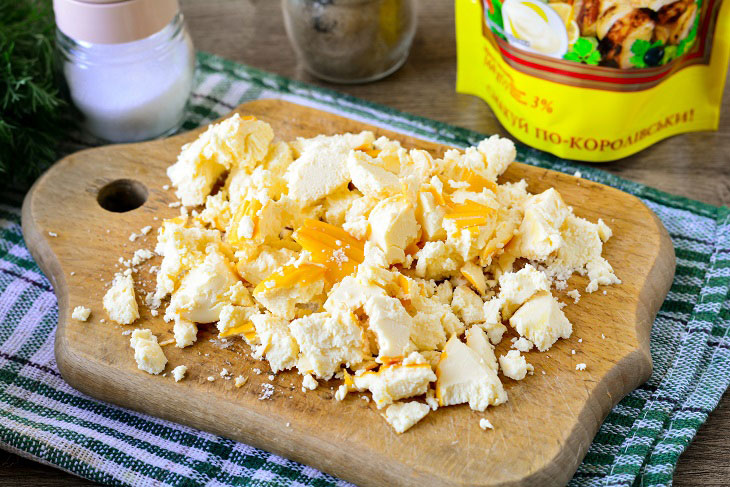 7. Pour the cheese into a plate.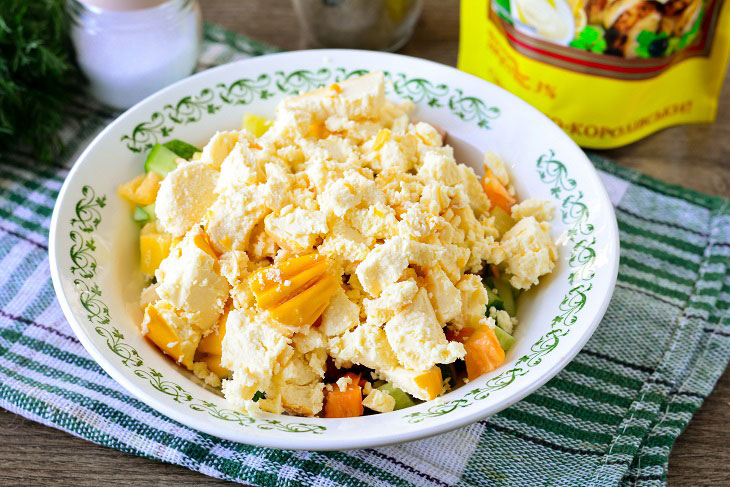 8. Season the salad with mayonnaise, add a little salt and black pepper.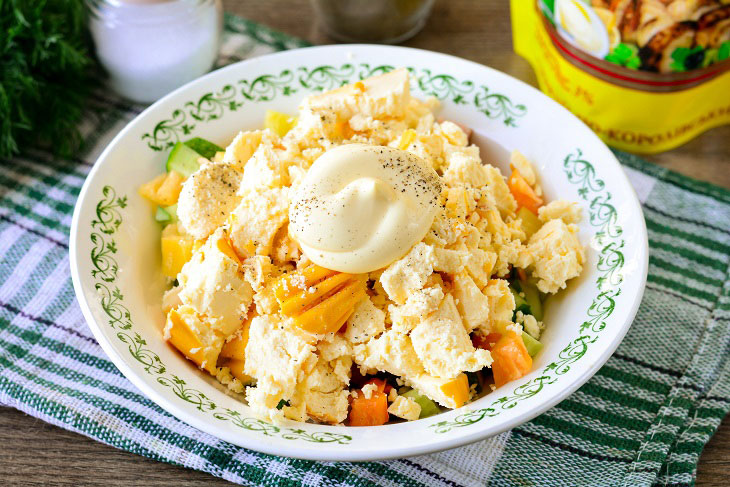 9. Stir, taste, so that there is enough of everything, including spices.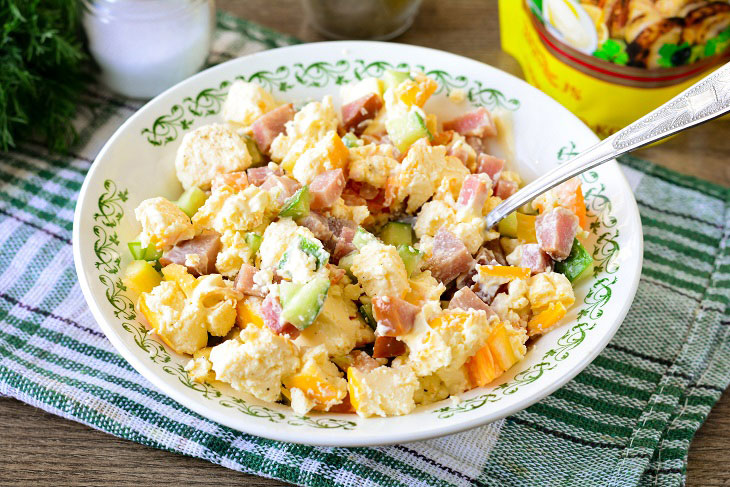 10. Immediately serve the salad to the table, putting a portion of each in plates or bowls. Delicious and unusual – you will definitely like it.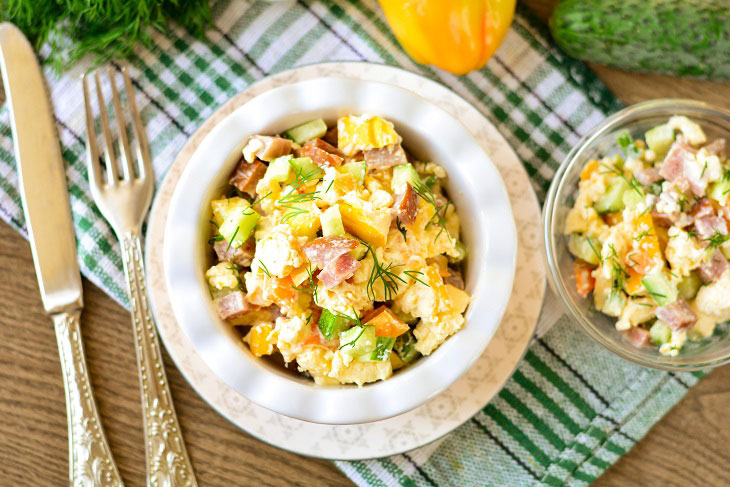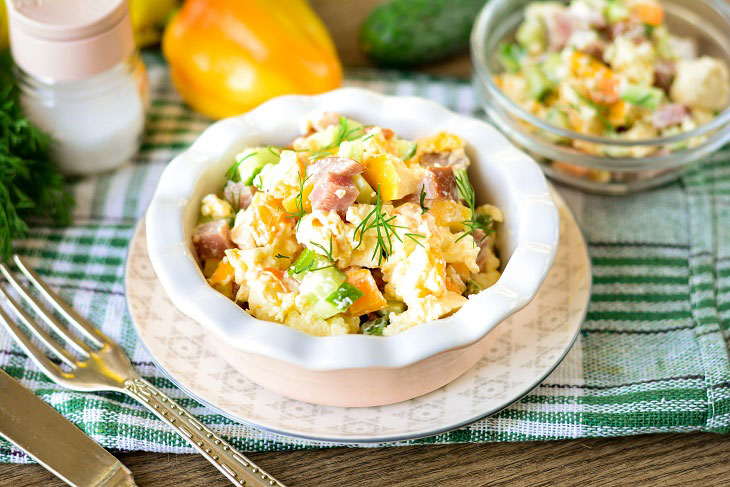 Enjoy your meal!