Salo baked in the oven is an excellent appetizer for a festive and everyday table. Delicate, spicy with a crispy skin, your loved ones will surely like it. Salo can be cut into a meat plate, take with you on the road for a snack.
When choosing a product, give preference to a piece with meat layers and a soft skin. The thickness of the fat should be 4-5 cm. For the recipe, you will need mustard, it will soften the fat and add extra flavor to the dish. Turmeric mustard is perfect. The composition, the amount of spices and aromatic herbs can be varied. We recommend using smoked paprika, the taste and appetizing appearance of the snack depends on this spice.
Ingredients:
Salo – 700 g.
Salt – 2 tsp
Smoked paprika – 2 tsp
Garlic – 4 – 5 cloves.
Mustard – 3 – 4 tsp
Curry – 2 tsp
Thyme – 0.5 tsp
Provence herbs – 0.5 tsp.
Juniper – 0.5 tsp
Carnation -2 – 3 buds.
Allspice – 2 peas.
Bay leaf – 4 – 5 pieces.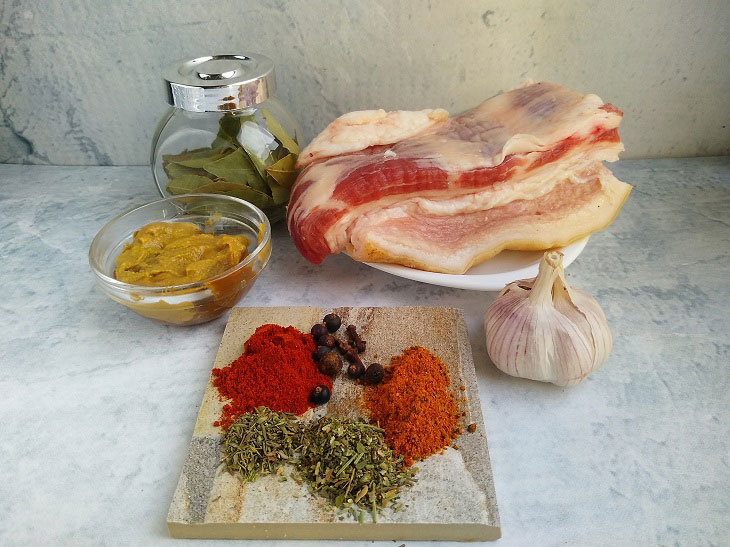 How to cook:
1. Clean the fat with a knife. Cut the piece in half, rub with salt on all sides. Leave for 1 hour at room temperature.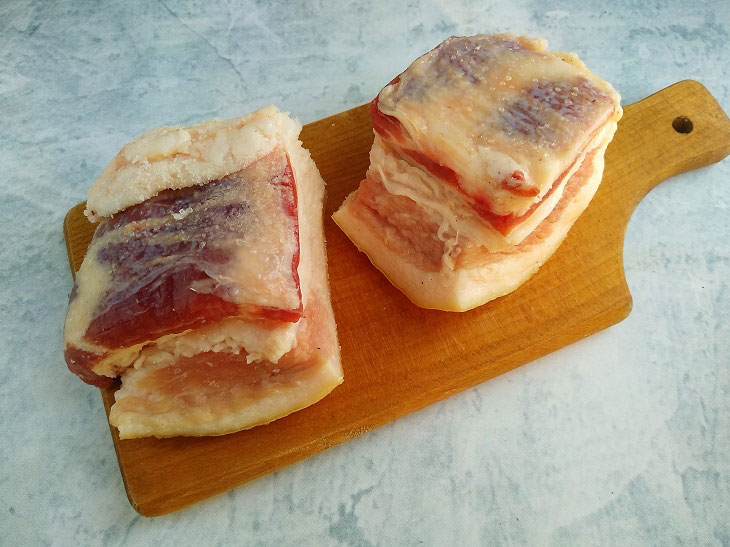 2. Peel the garlic, cut into thin slices. Stuff the lard in 1-2 cm increments with a sharp knife.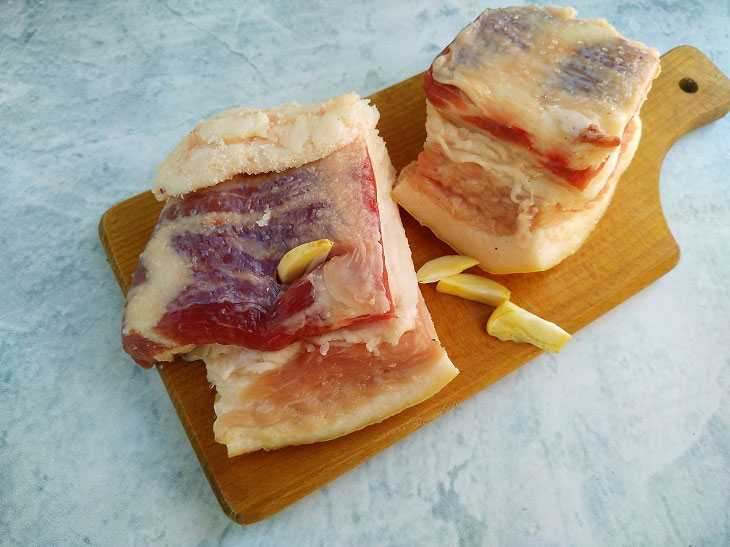 3. Mix the crushed spices together, roll each piece of fat in them from all sides.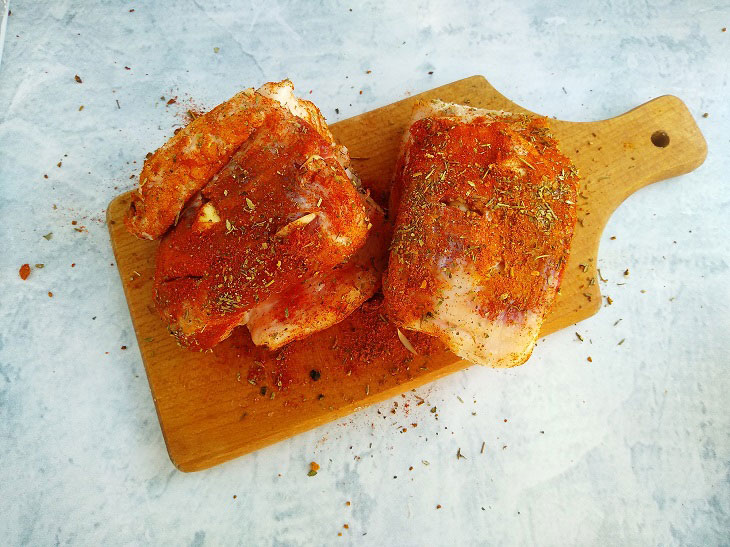 4. Generously grease the fat with mustard.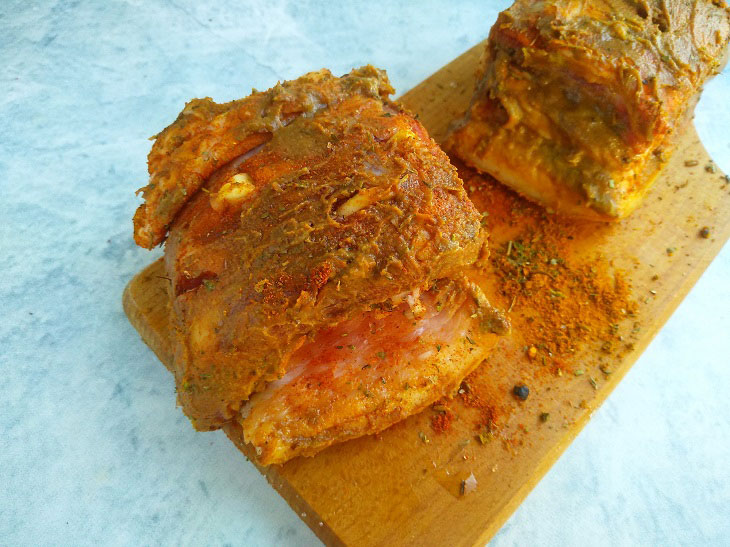 5. Rub juniper, allspice and cloves in a mortar. Chop the bay leaf with your hands. Put the prepared ingredients on the foil.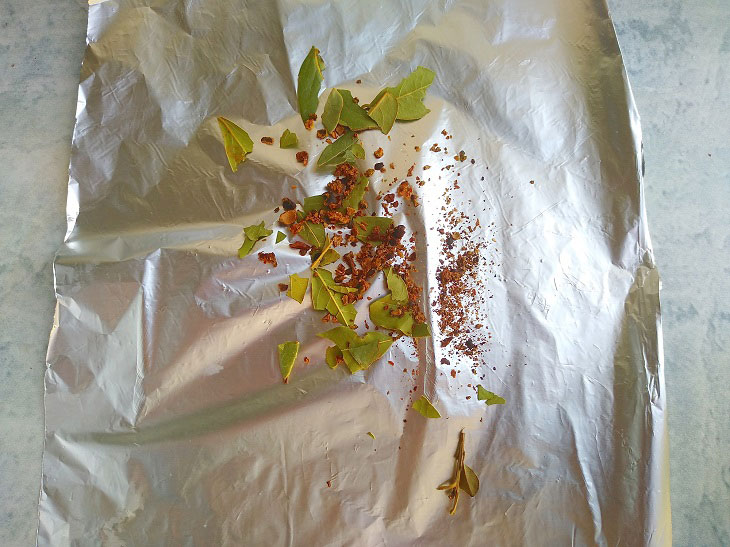 6. Place a piece of lard on top.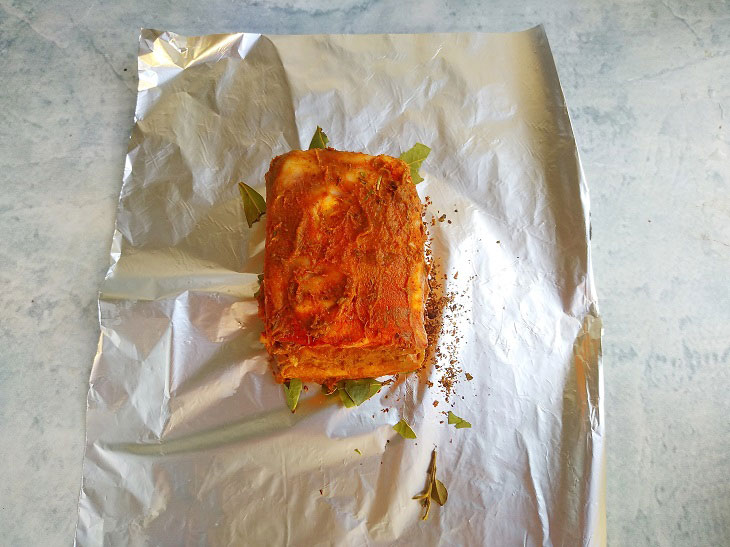 7. Wrap the foil with the shiny side out, in two layers. Leave the blanks in the refrigerator for 5 hours. Bake the salo in the oven at 190-200 degrees for 30 minutes.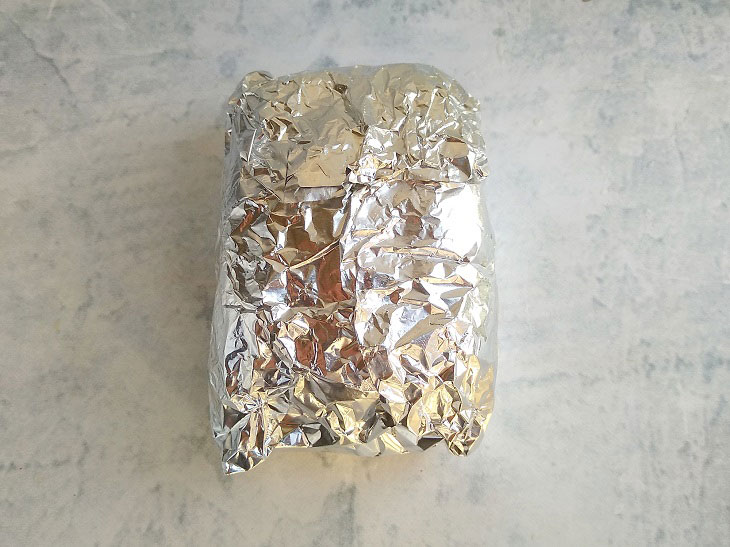 8. Expand the foil, continue to bake for another 20 minutes at a temperature of 180 degrees.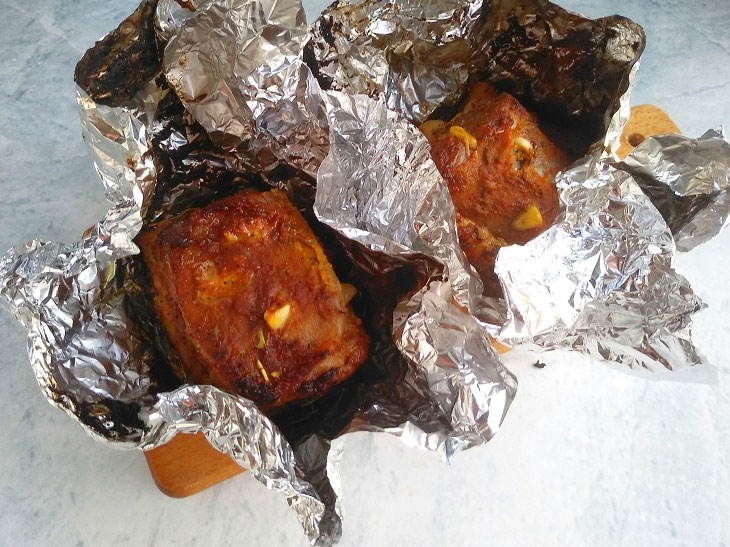 9. Cool the fat in foil. Cut it into thin slices.
The appetizer can be served cold or hot, supplemented with black bread, fresh herbs and vegetables.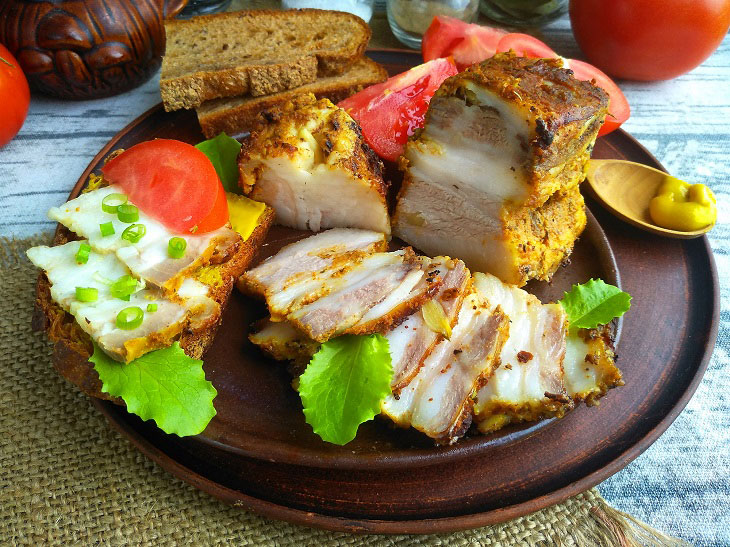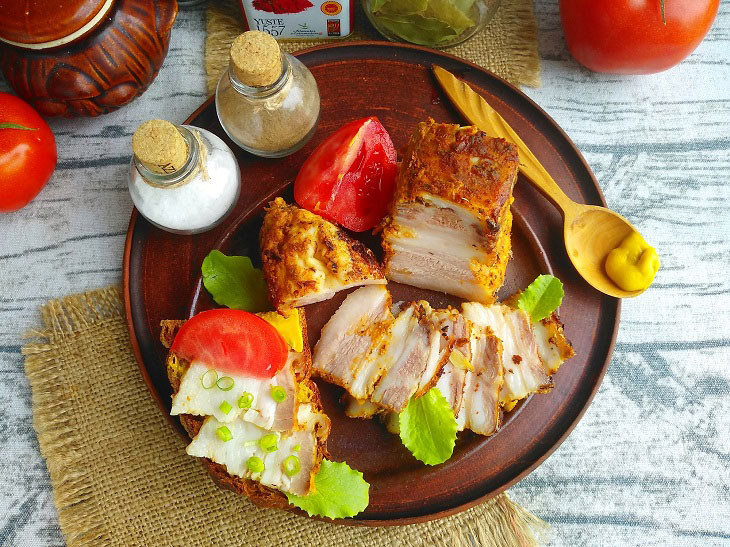 Enjoy your meal!