For Christmas on the Holy evening, cook delicious rice kutya with dried apricots. The recipe is very practical and any housewife can handle it. Rice is cooked quickly, all that remains is to add delicious dried apricots, some nuts and honey. Dried apricots go well with rice, and honey will make kutya sweet and fragrant. On Christmas Eve, fasting dishes and kutia are put on the table – the first delicacy that is desirable to taste with the rising of the first star.
Kutia is a symbol of wealth and health, such a dish will decorate your friendly feast.
Ingredients:
Rice round – 100 g.
Water – 200 g.
Honey – 1.5 tbsp. l.
Dried apricots – 30 g.
Nuts (any) – 30 g.
Salt – 1 pinch.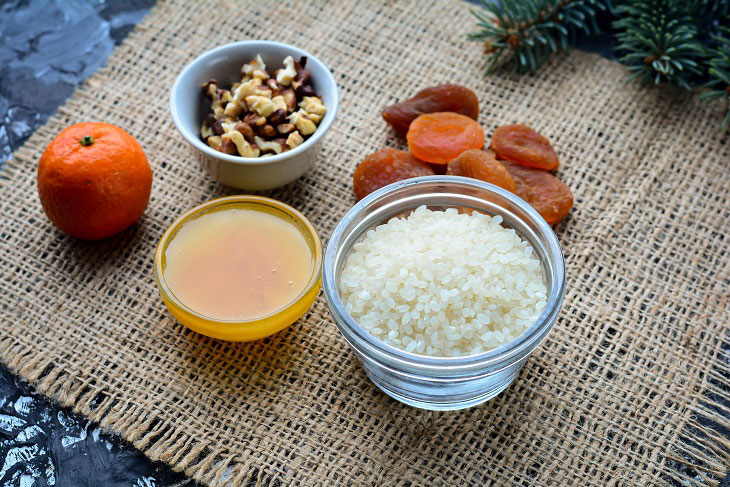 How to cook:
1. Rinse the rice in several waters. Boil water in a saucepan, add a pinch of salt, add rice, stir and cook for 20-25 minutes until soft.
The liquid is all absorbed, the porridge will be viscous.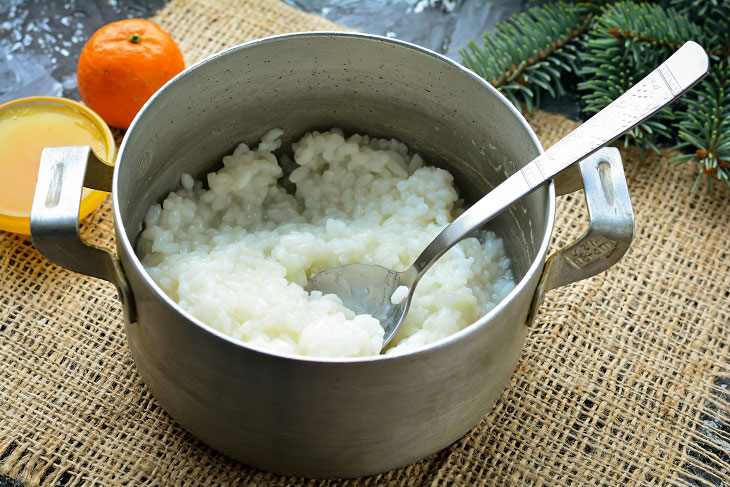 2. Rinse dried apricots, soak in hot water for a couple of minutes to make dried fruits softer. If after soaking the water remains clean and not stained, then dried apricots are natural, without dyes.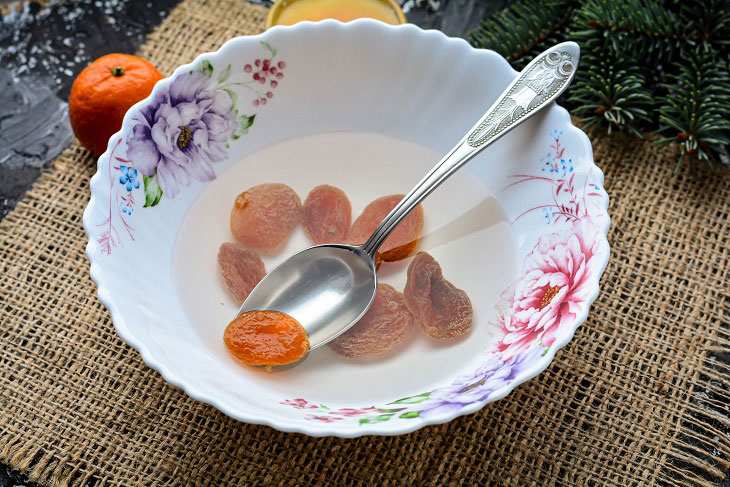 3. Cut dried apricots into small pieces or cubes.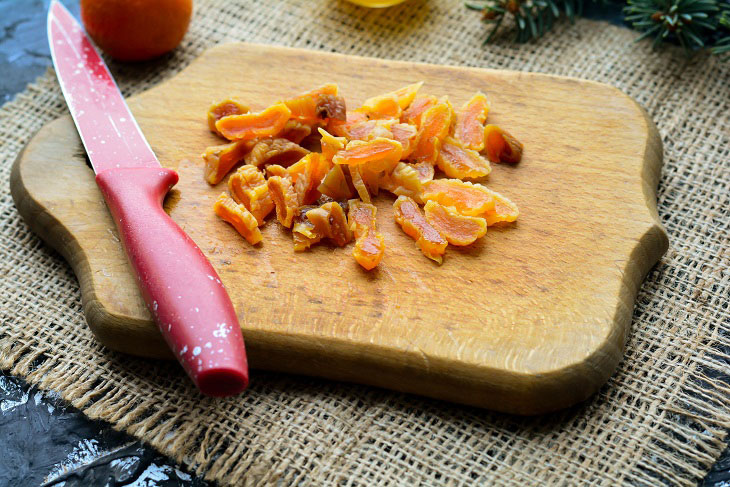 4. Mix rice porridge with dried apricots in a deep bowl.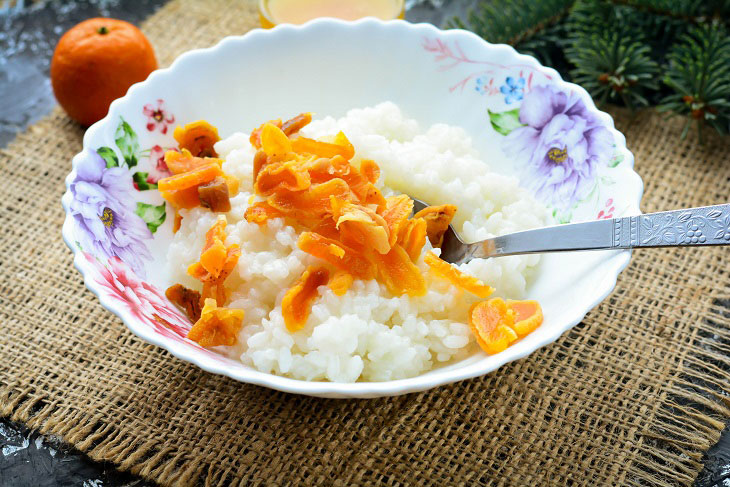 5. Lightly dry the nuts in a pan, let cool.
Use nuts of your choice – walnuts, cashews or peanuts are suitable. We used walnuts in this recipe.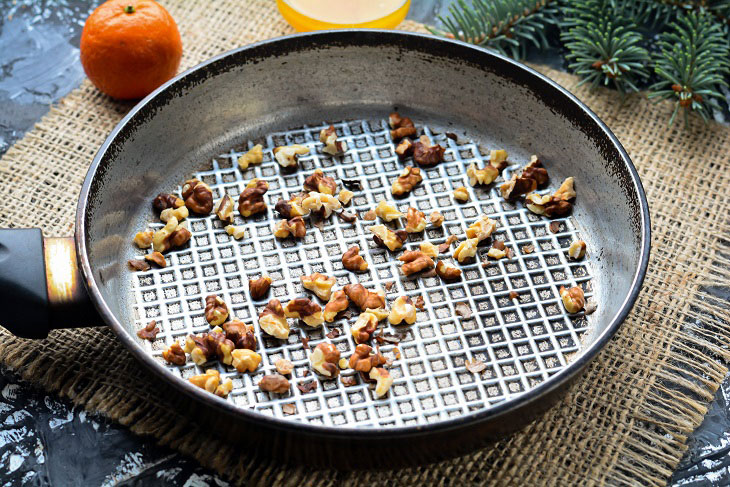 6. Pour roasted nuts into kutya. Roasted nuts are very fragrant and crunchy.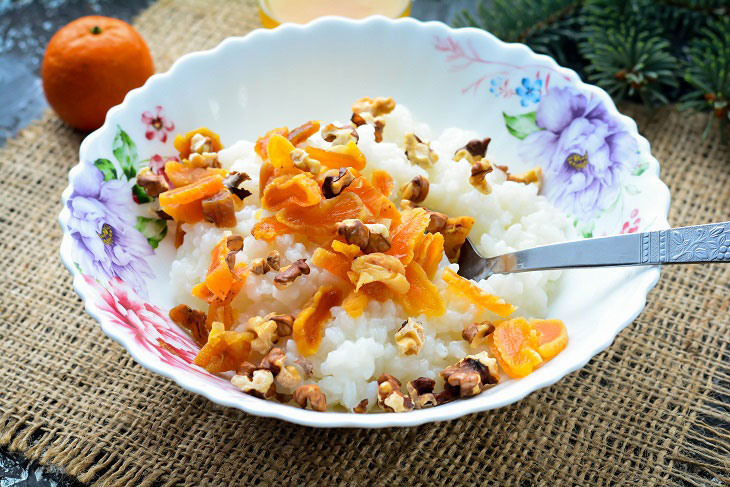 7. Flavor kutya with honey, mix well to make the treat sweet and tasty.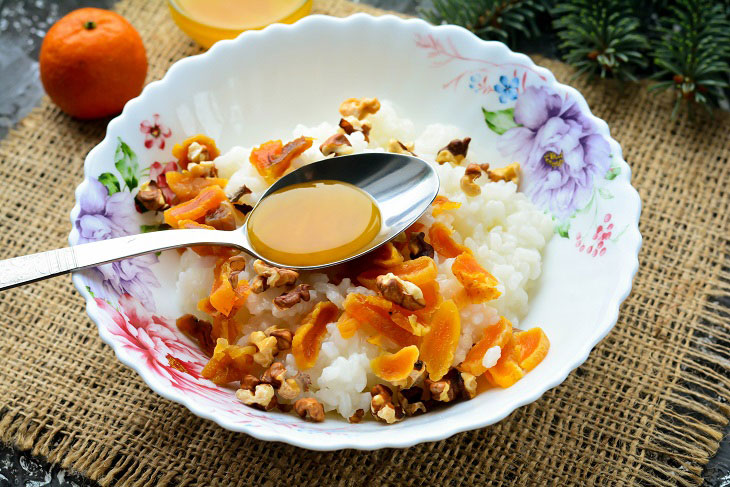 8. Serve kutia immediately to the festive table. You can supplement it with a fruit knot or other drink. Also decorate the dish as desired – with tangerine slices or pieces of chocolate.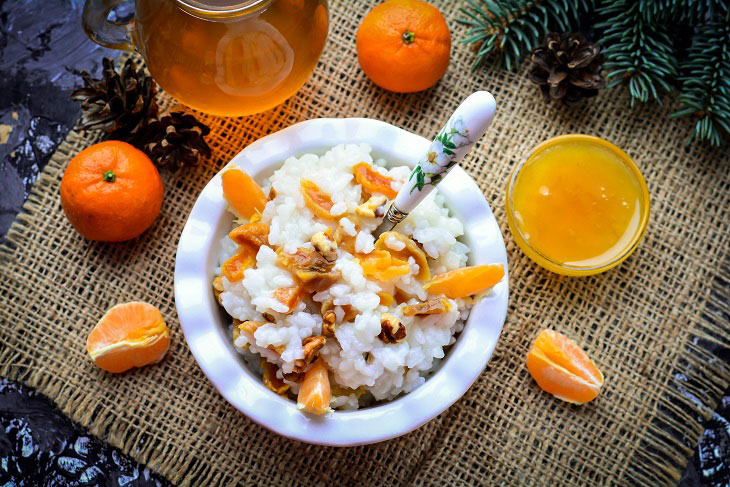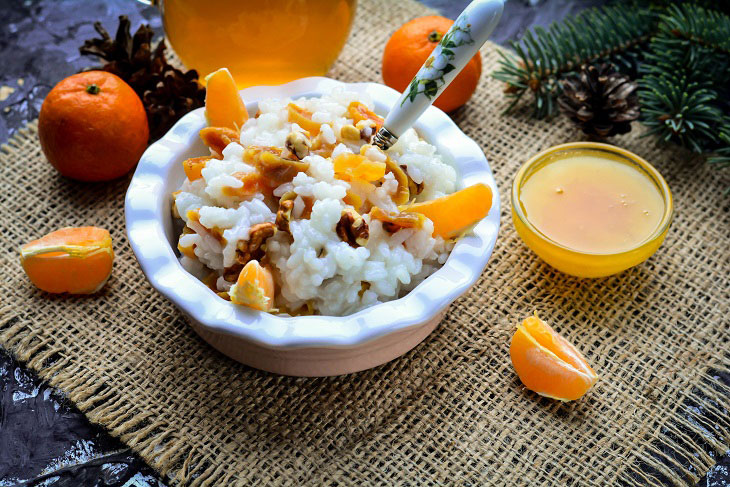 Bon appetit!