Buying a ready-made herring in the market or in a store is not so difficult, but sometimes it is so tasteless that it's just a pity for the money spent. Where is it better to salt the fish at home on your own, and there are recipes for this.
It is not necessary to buy expensive fish, it is enough to take an ordinary frozen herring. Using the right marinade, the herring is very tasty. Salted, fragrant and very healthy herring – this appetizer will decorate your table. Affordable and inexpensive fish can proudly compete with salmon, the dish turns out to be exquisite and tasty. Delicate herring just melts in your mouth and has a rich aroma.
Ingredients:
Frozen herring – 350-400 g.
Water – 500 g.
Sugar – 5 g.
Salt – 30 g.
Carnation – 2-3 buds.
Allspice peas – 2-3 pcs.
Bay leaf – 2 pcs.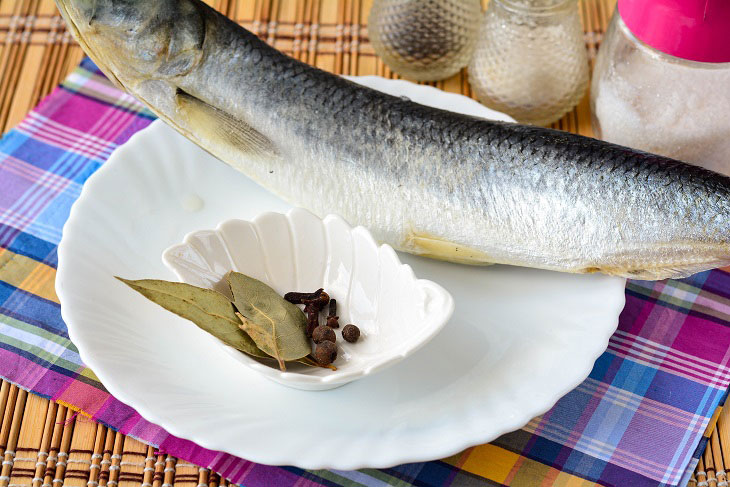 Cooking:
1. Defrost the herring in half, rinse, wipe with paper towels, cut off the tail, fins and head.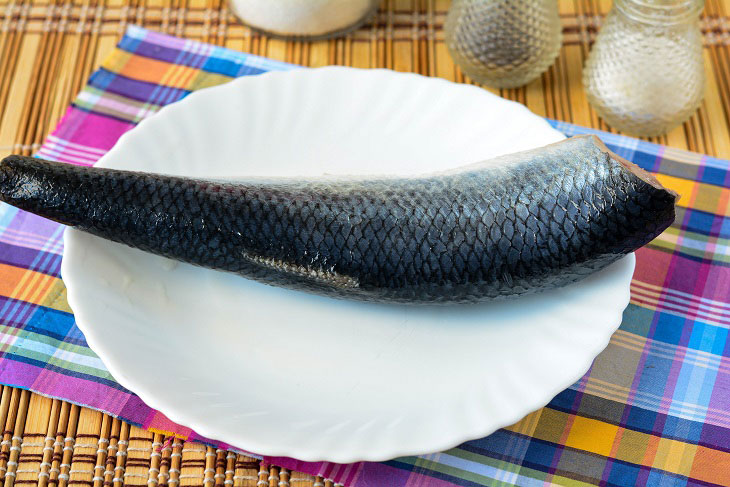 2. Remove the insides, cut into 2 fillets, removing the backbone and all small bones.
The fillet turned out whole and beautiful in appearance – this is all due to the fact that the herring is not completely defrosted. If you completely defrost the fish, there is a chance that the fillet will turn out to be badly dented after cutting.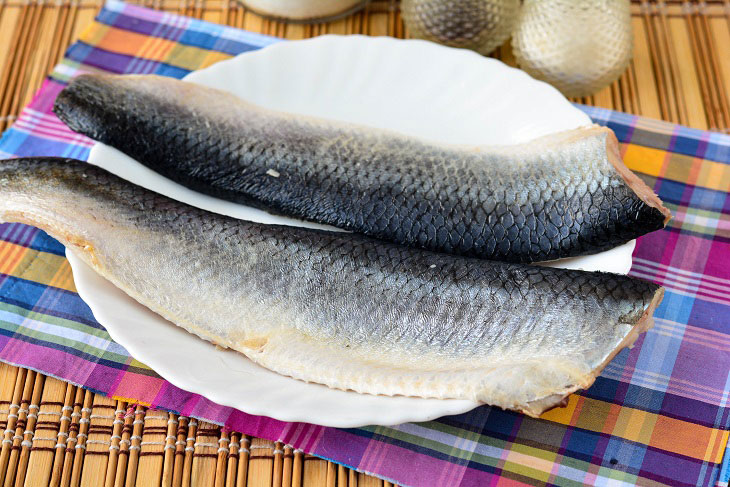 3. Cut the herring fillet into medium pieces. In this form, the fish is very quickly salted and perfectly marinated.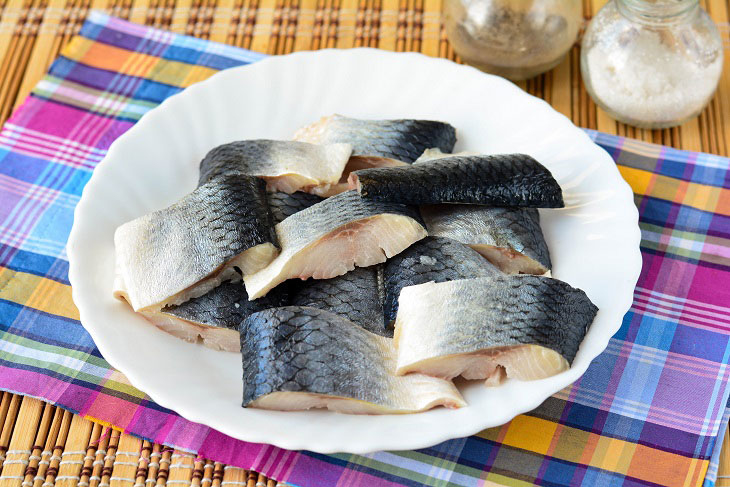 4. Pour sugar and salt into a bowl.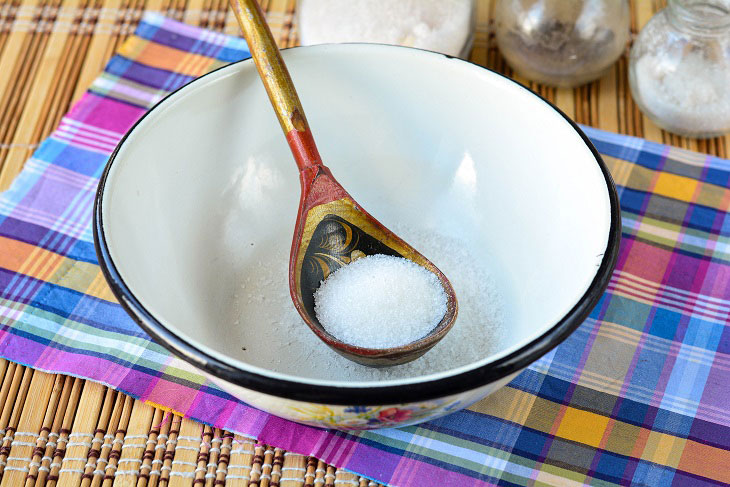 5. Add spices – allspice, cloves and bay leaf.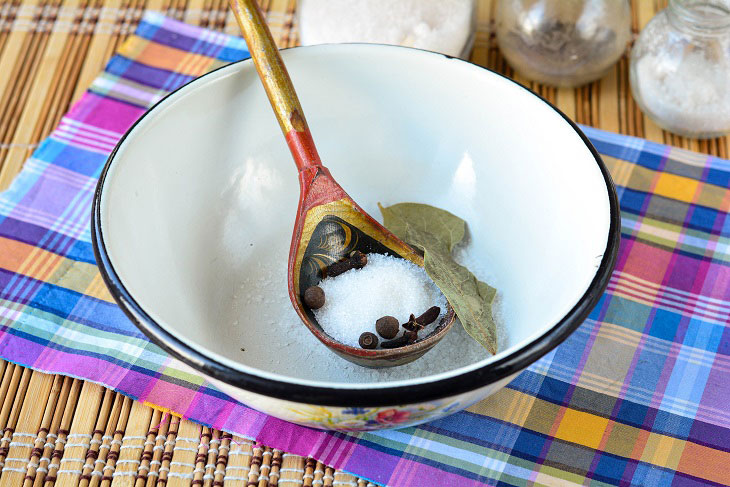 6. Pour in water and put on fire. Bring the marinade to a boil, boil for 1-2 minutes, so that the spices give off their aroma and reveal their taste. Remove the marinade from the stove and cool to room temperature.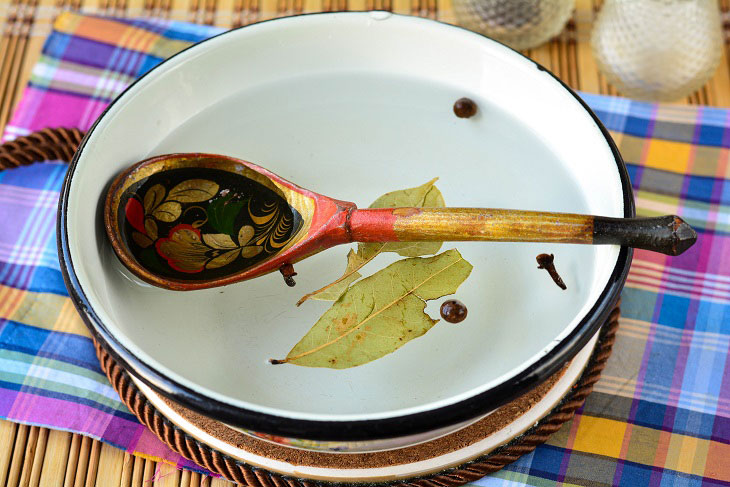 7. Place pieces of herring in a suitable container – glass, ceramic or plastic.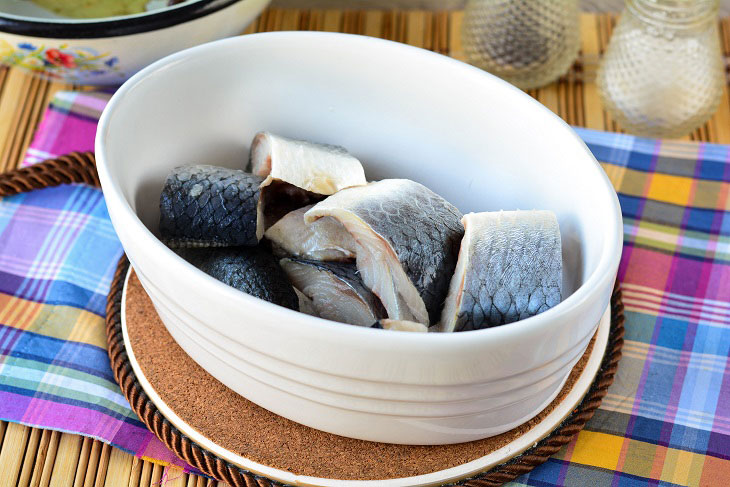 8. Pour the cooled marinade over the herring, refrigerate for 1-1.5 days, covered with a lid.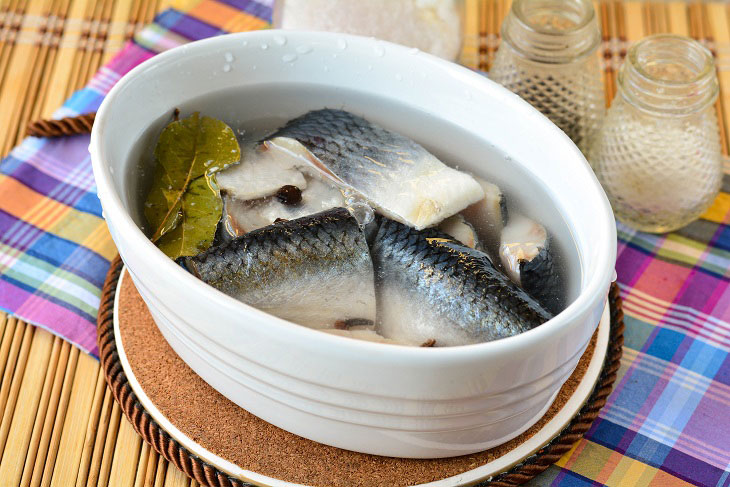 9. Ready snack can be served at the table. Remove the herring pieces from the marinade and place on a plate.
Any side dish can be prepared for such a herring, but boiled potatoes will be the tastiest.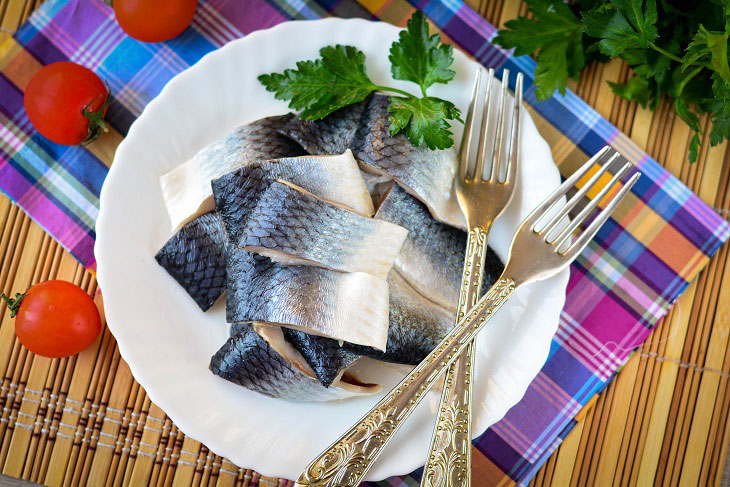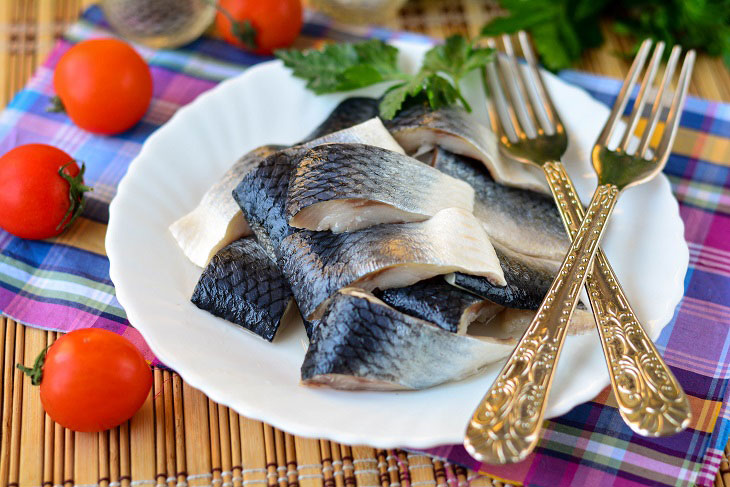 Bon appetit!