This is a dish that is very fond of the peoples of the North. If you have heard of the Khanty-Mansiysk Okrug, then you probably know that fish is held in high esteem there. Hence the name of the fish dish "hanteika". The local fishermen always cook it from sockeye salmon, grayling or chum salmon. In the North, it is not a problem to catch or buy these types of fish. And today we will prepare a "hanteika" from hake. Why is it attractive to hostesses? Hake has few bones, and the meat is white and tasty.
The fish is very juicy and tender, it literally melts in your mouth. Also for the recipe we need potatoes, onions and butter. The potatoes will be very soft and flavorful. You don't have to cook any additional side dishes. A perfect meal for the whole family!
Ingredients:
Hake (or pollock) – 300 g.
Potato – 250 g.
Onion – 50 g.
Butter – 40 g.
Water – 100 g.
Salt, black pepper – to taste.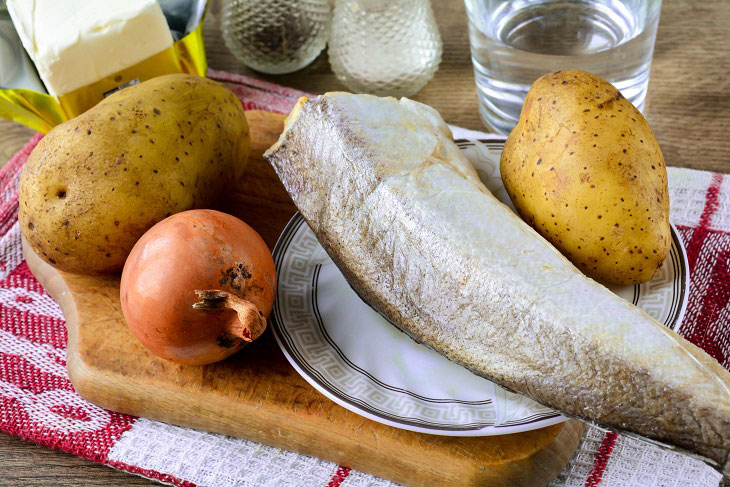 How to cook:
1. Rinse the peeled potatoes, cut into thin circles – this way the potatoes will cook the fastest.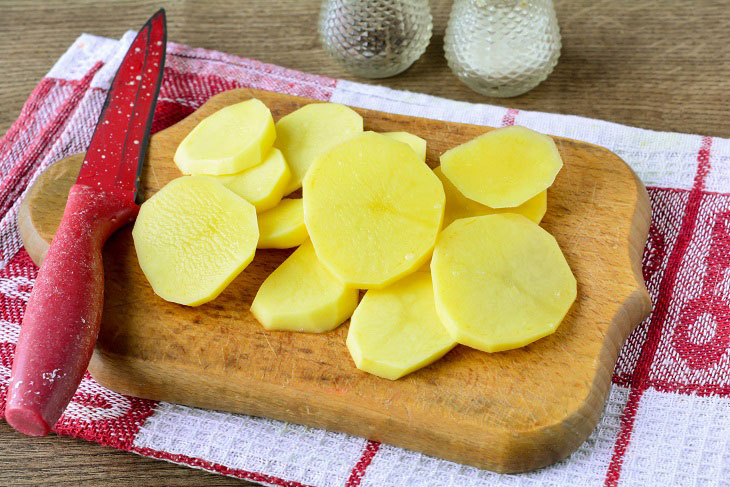 2. Cut the half-thawed fish into fillets, removing the central spine and cutting off all the fins. Then cut the hake fillet into medium pieces.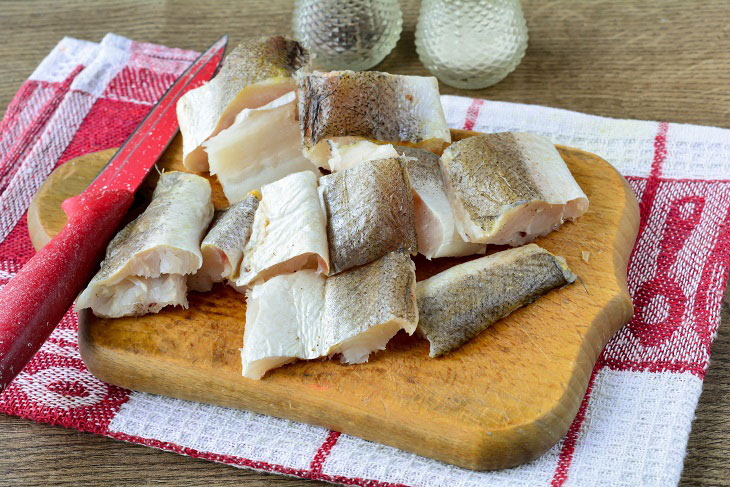 3. Cut the peeled onion into thin half rings. With onions, "hanteika" will be juicier and tastier.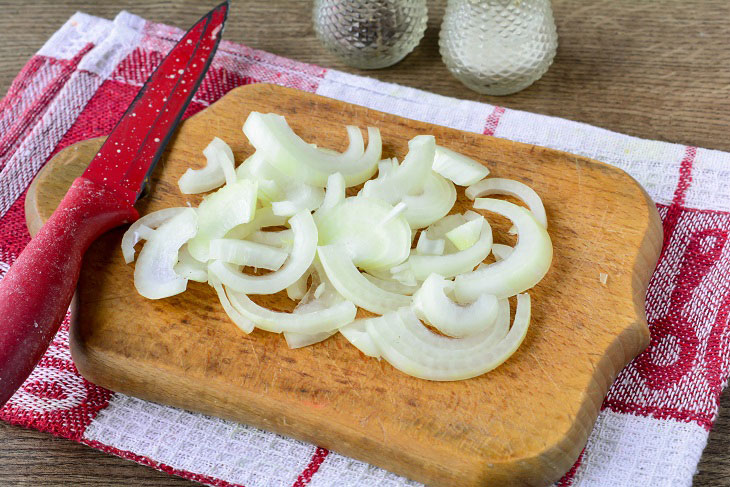 4. Lubricate the pan with a little butter, spread the potatoes in an even layer, pour in a couple of tablespoons of water and start simmering over low heat. Add salt to taste. Cover the pan with a lid and simmer the potatoes for 10 minutes until half cooked.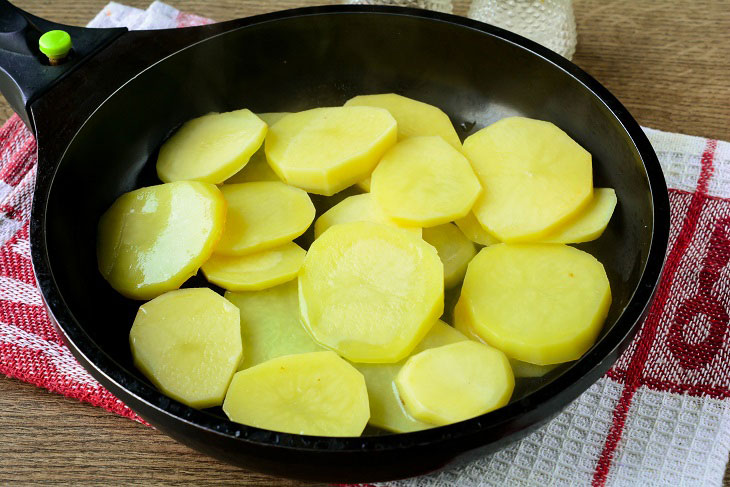 5. Then put the pieces of fish in the pan.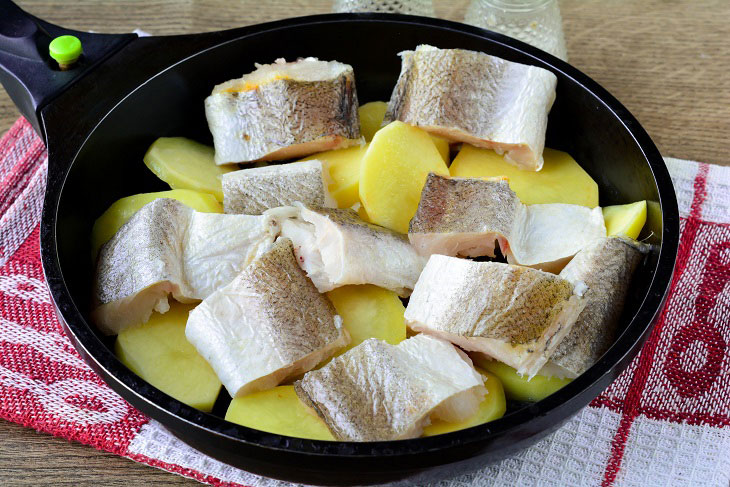 6. Salt and pepper the fish to taste.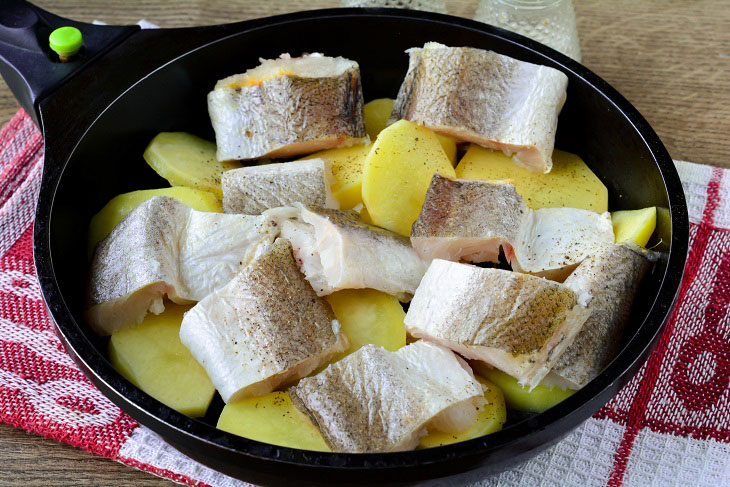 7. Add half a ring of onion on top, spreading the vegetables in an even layer.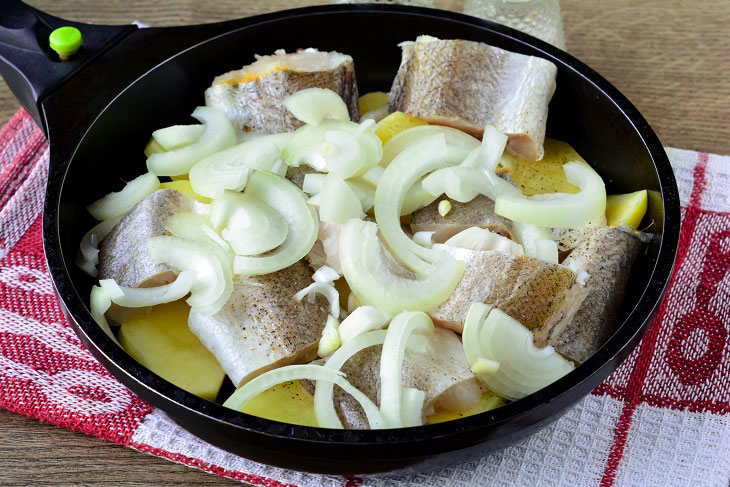 8. Now do not forget to put pieces of butter in the dish, with it the "hanteika" will acquire an excellent aroma and taste. Pour in all the remaining water, cover the pan with a lid and simmer everything over low heat for another 15 minutes. The potatoes should be soft and the fish should be fully cooked.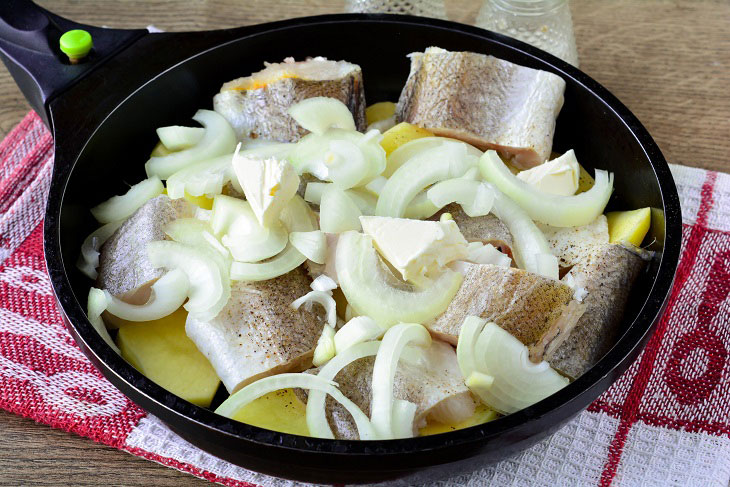 9. Hanteika is ready, you can invite everyone to the table.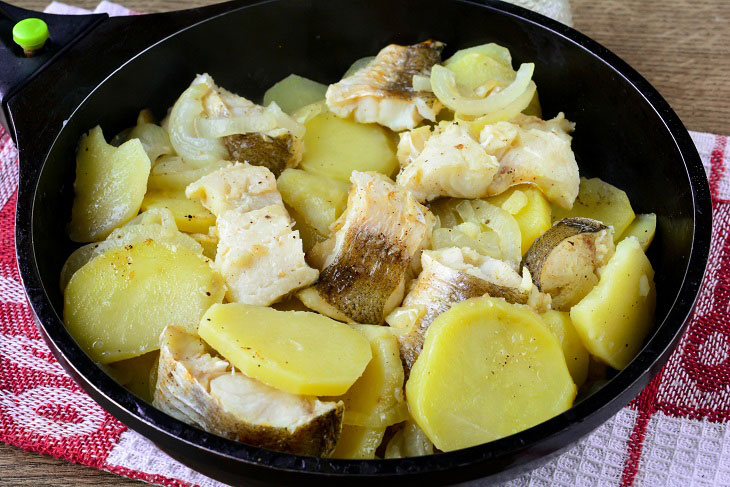 Serve hot with fish and vegetables. Garnish with fresh herbs or prepare any vegetable salad if desired.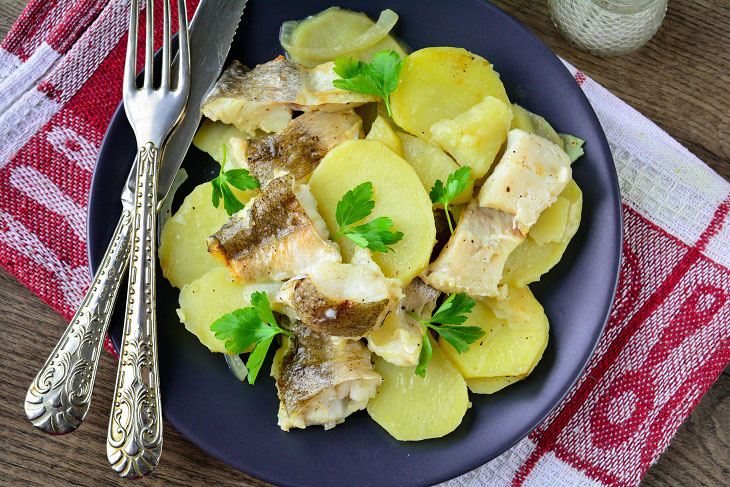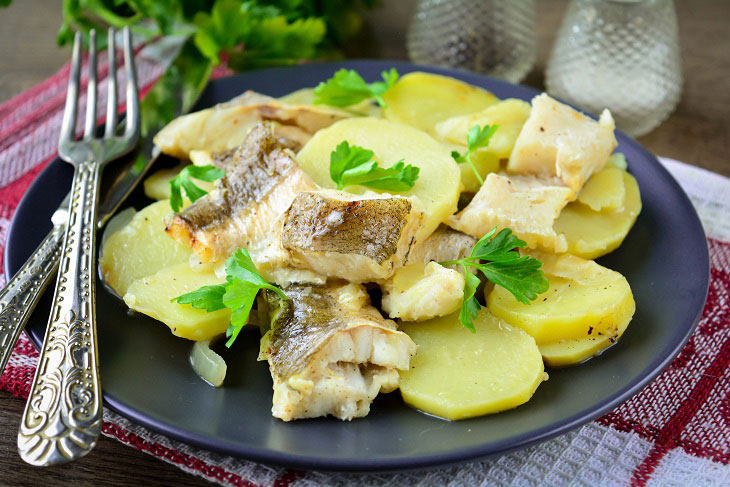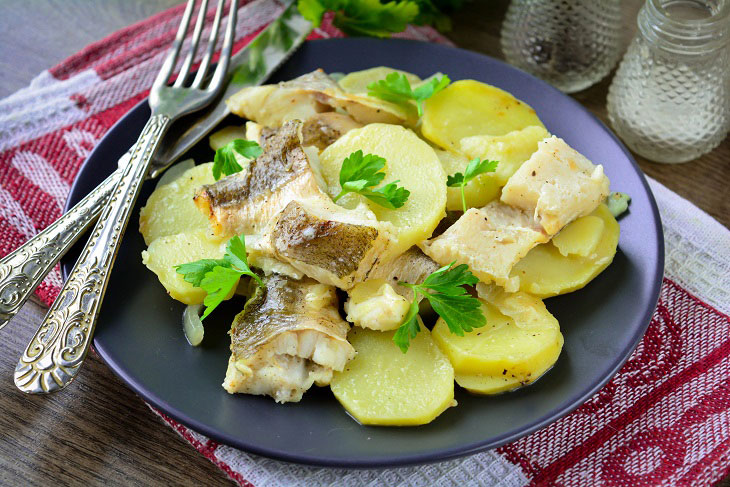 Bon appetit!