Sauerkraut can be prepared without much effort in just a day. It is prepared very simply, since in fact all vegetables just need to be cut or grated and salt is added to them. All this vegetable mass with salt should be put tightly in a glass jar or in a regular bowl and left for a day, periodically piercing the vegetables with a wooden skewer and releasing excess air.
It turns out that the cabbage is simply amazing, a little sour in taste. You can serve it with absolutely any vegetable side dish or cereals. It also goes well with meat dishes and acts as an independent snack for strong drinks.
Ingredients:
Cabbage – 350-450 g.
Salt – ½ tsp
Bay leaf – 1 pc.
Peppercorns – 3-5 pcs.
Carrot – 1 pc.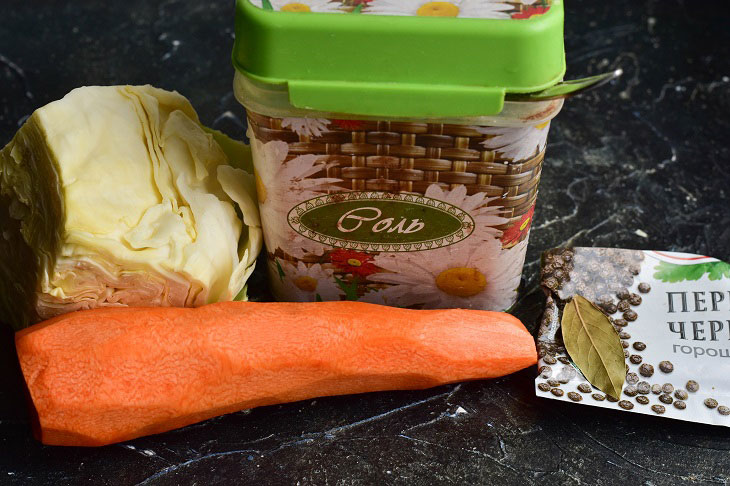 Cooking:
1. Remove a couple of layers of upper leaves from cabbage, rinse the rest under running cold water. Shred the cabbage on a wooden board.
For shredding cabbage, you can use a regular large kitchen knife or a special one for slicing cabbage.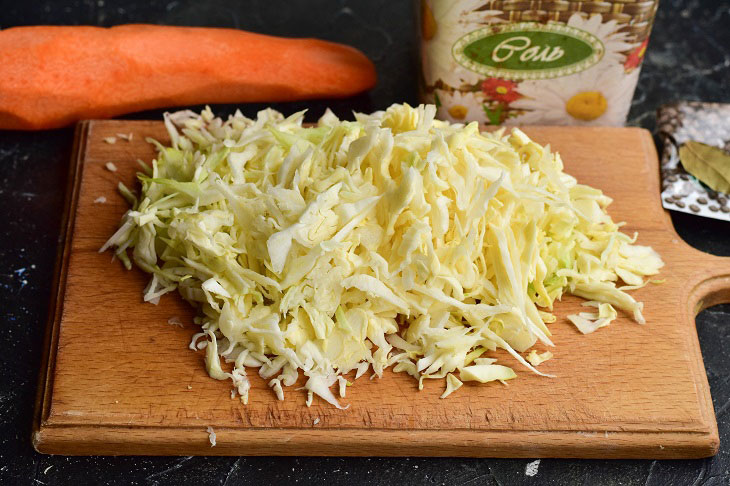 2. Peel the carrots, rinse under running water. Grate it on a coarse or fine grater.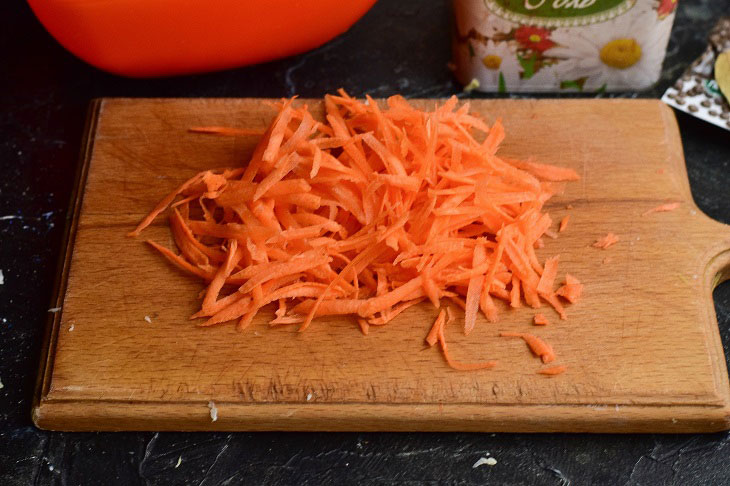 3. Place chopped cabbage and carrots in a large bowl or saucepan. Add salt. You can also add black ground pepper.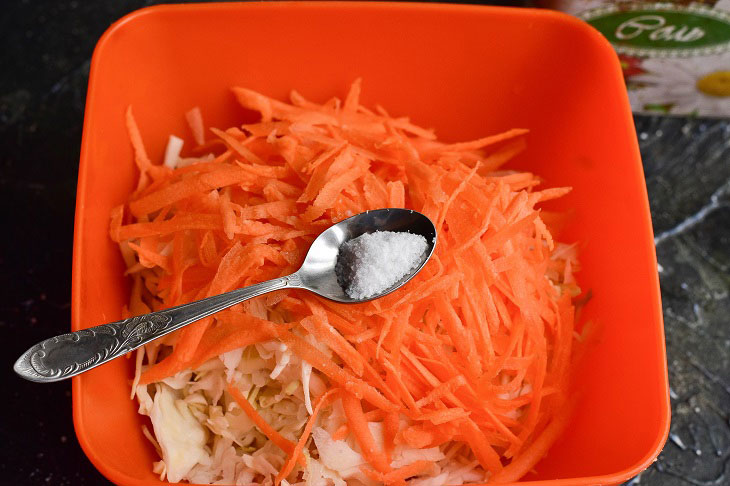 4. Now crush the vegetables a little with your hands, just don't overdo it too much. You just need to dissolve the salt, and the vegetables let the juice out a little.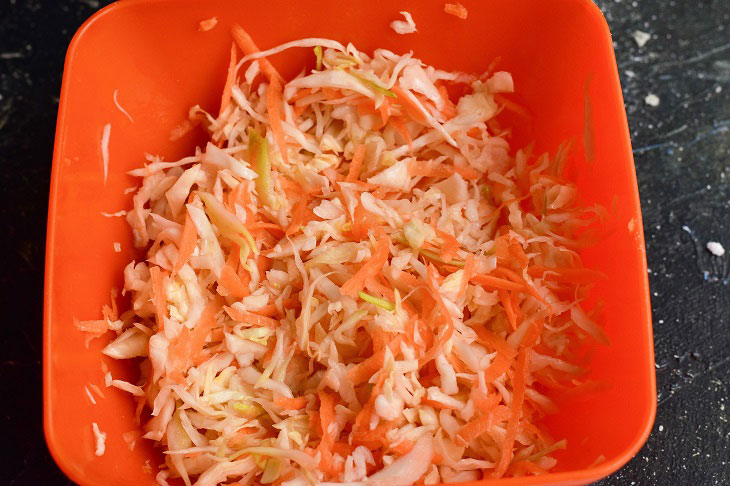 5. Now put everything very carefully into a clean glass jar. For the indicated amount of ingredients, a 0.5 liter jar is suitable. Add peppercorns and bay leaf. Cabbage with carrots, when placed in a jar, tamp a little.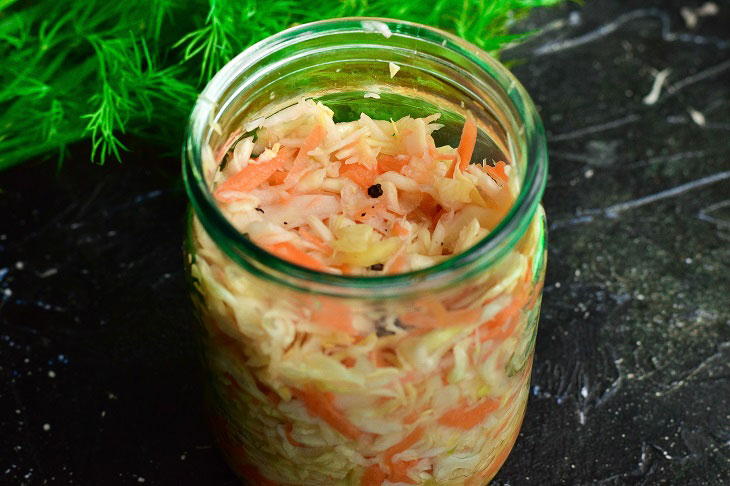 6. Leave the jar at room temperature for a day, periodically pierce the vegetables with a wooden skewer. In a day, sauerkraut will be ready.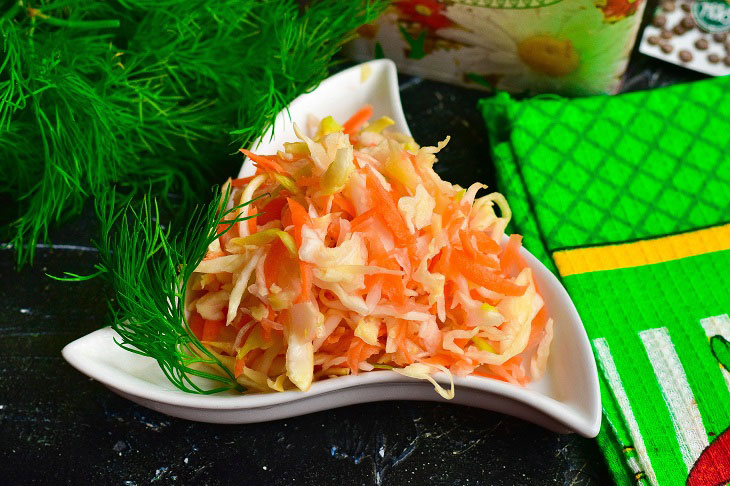 Enjoy your meal!