Potato patties with ham in a pan can easily be prepared as a snack for lunch or made as an appetizer for some kind of salad. For the preparation of such meatballs, it is better to use old potatoes, however, if they are on sale in a bad way, then take a young 1. Salt and pepper can be added to the mashed potatoes as in this recipe. However, in addition to them, paprika, dried garlic and chopped fresh herbs are also suitable. When choosing a ham, you should buy the one that you like the most in taste.
You can safely serve the meatballs to the table immediately after cooking, although they will be tasty and cold. They can be given any shape, that is, it is not at all necessary to make them round, as in this recipe. If you like spicy sauces, then cook the one you like or buy ready-made. With the sauce, the meatballs will be even more piquant in taste and original.
Ingredients:
Potatoes – 3-4 pcs.
Ham – 70 g.
Salt, pepper – to taste.
Egg – 1 pc.
Flour – 1.5-2 tbsp. l.
Vegetable oil – 50 ml.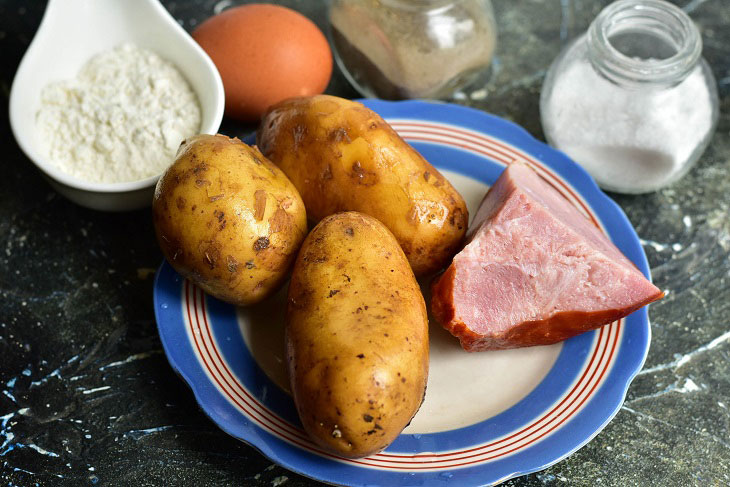 How to cook:
1. Peel potatoes, wash. Cut each into several parts, fill with clean water. Add salt.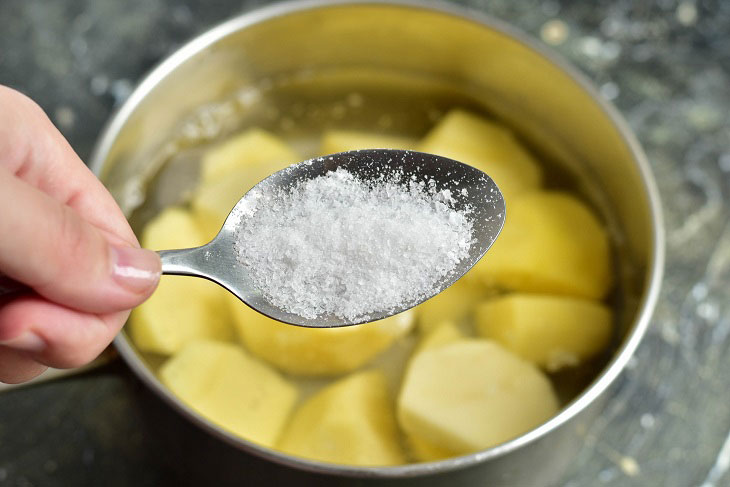 2. Boil potatoes for 20-25 minutes. Drain the water from it, crush it with a pusher.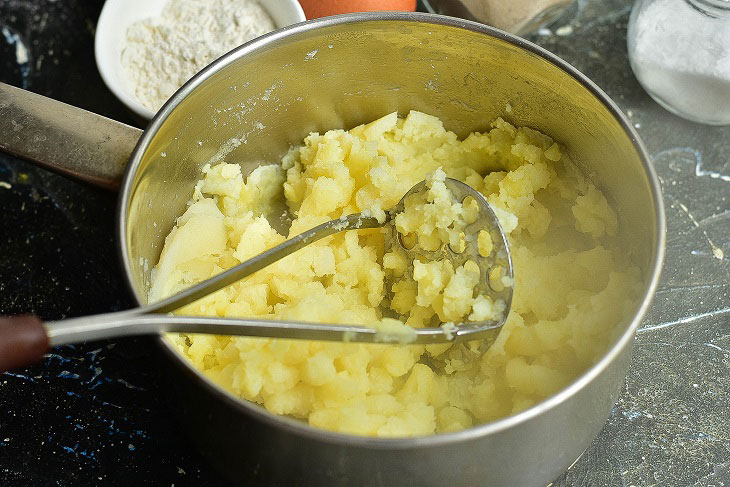 3. Cool slightly, beat in a chicken egg and add ground black pepper.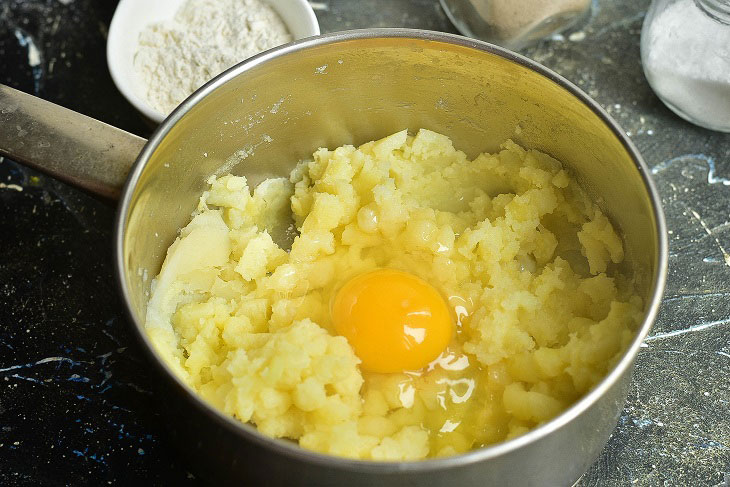 4. Pour in the flour. You can safely replace it with starch.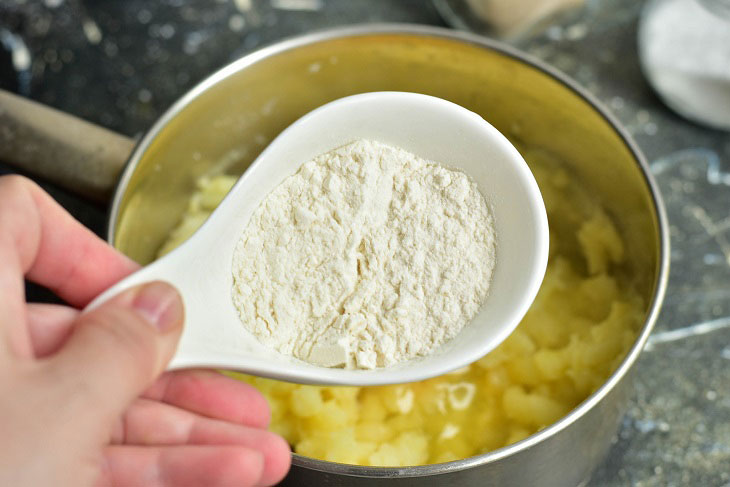 5. Now heat a small amount of vegetable oil in a frying pan.
You can fry meatballs in a dry frying pan, as long as it has a non-stick coating.
Spoon out the potato patties.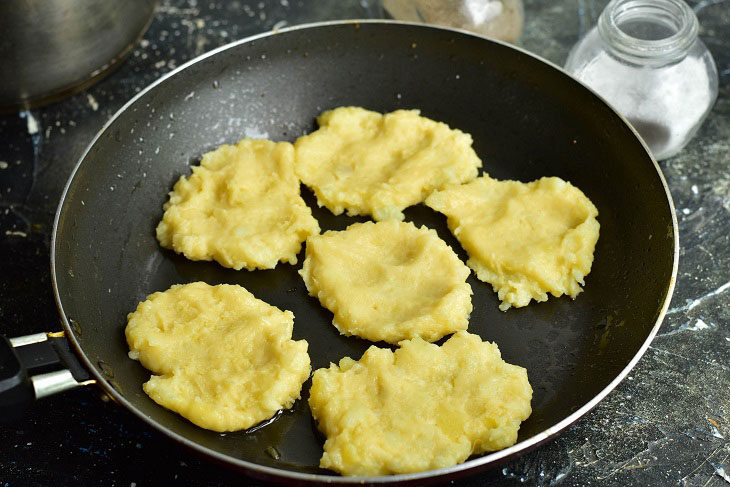 6. Spread slices of ham on top of them, only, of course, cut it into cubes not large in size beforehand.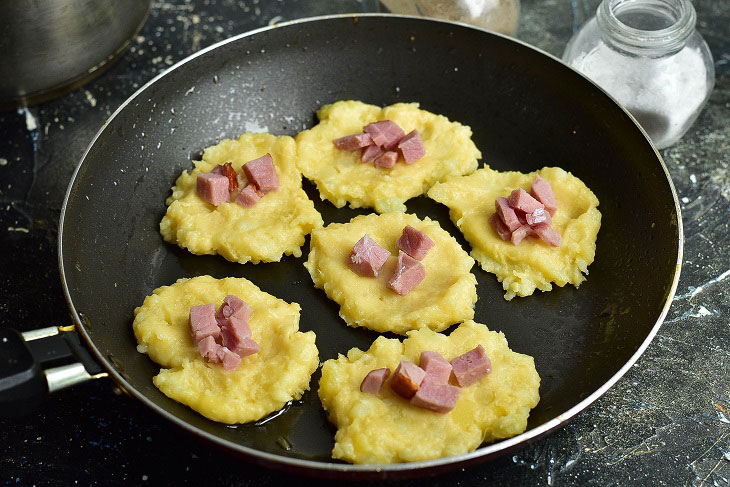 7. Now spread the remaining potato mass on top of the ham.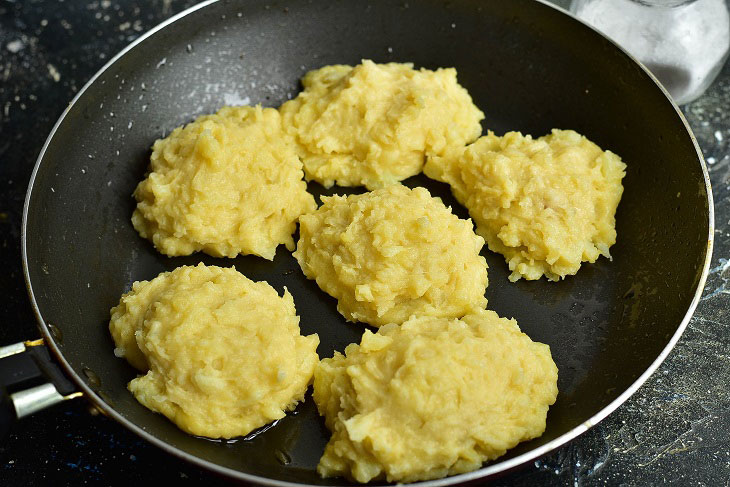 8. Fry the meatballs over low heat. When they are browned on one side, turn them over to the other and fry for the same amount of time.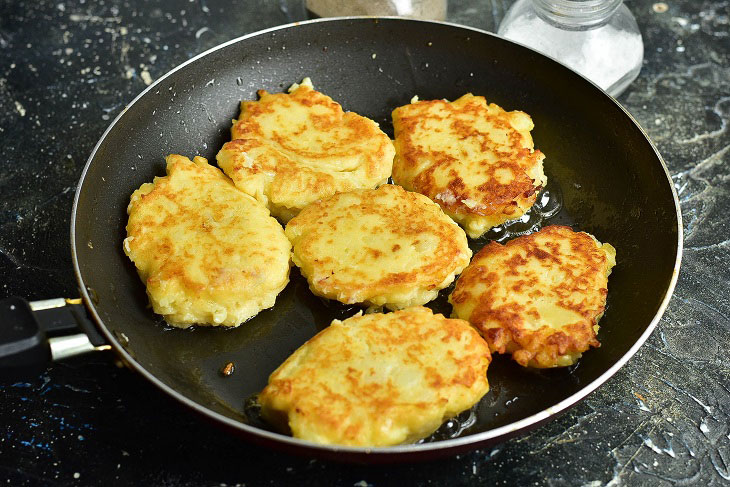 9. Arrange the prepared potato and ham meatballs on a serving platter. Serve them immediately to the table.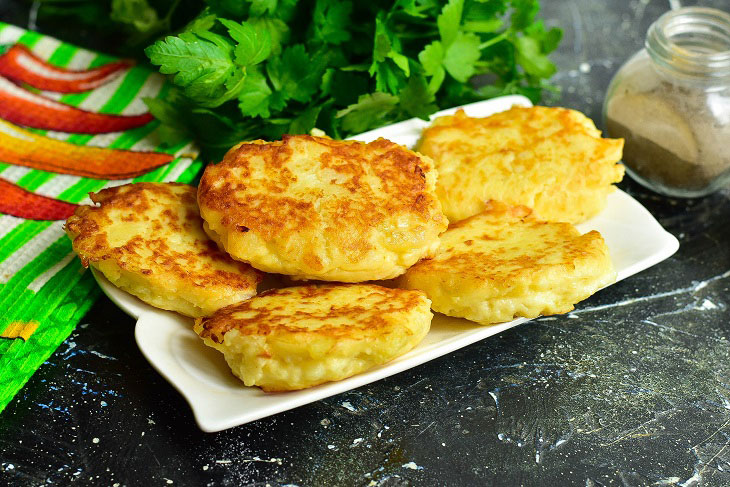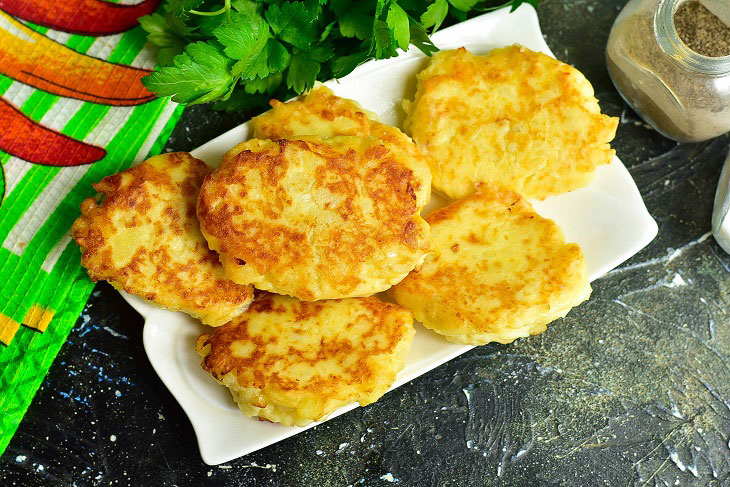 Bon appetit!