Zucchini chips are a great option for a light snack, they are fragrant and crispy. Can be made from any variety of vegetables. With the help of spices and herbs, you can get a wide variety of tastes.
For the preparation of cheese chips, any cheese that tends to melt is suitable. Such an appetizer turns out to be more useful and less high-calorie than, for example, potato ones. If desired, you can cook quite spicy chips if you sprinkle them with red ground pepper. If not all tasters like the spicy option, chili sauce will come to the rescue, which can be served with an appetizer.
Ingredients:
Zucchini – 1 pc.
Salt – 1/3 tsp
Dried herbs – 3 pinches.
Spices – 3 pinches.
Hard cheese – 20 g.
Vegetable oil – 40 ml.
How to cook:
1. Prepare the right products – wash the zucchini, measure out the right amount of hard cheese (cheddar).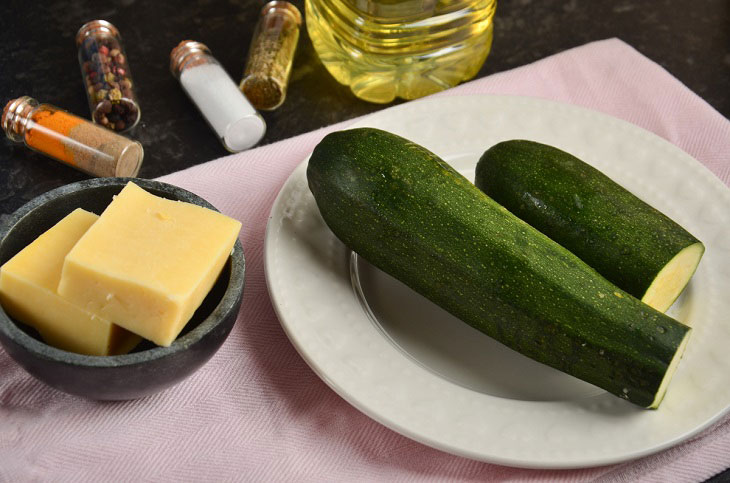 2. Any damage to the peel must be cut off. Next, with a sharp knife, cut the zucchini into thin slices – 2-3 mm thick.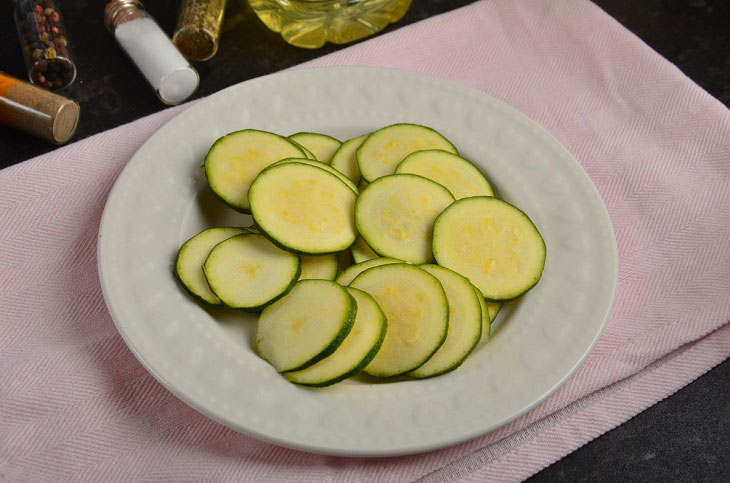 3. Moisture will appear on the surface of the circles, it must be removed with napkins.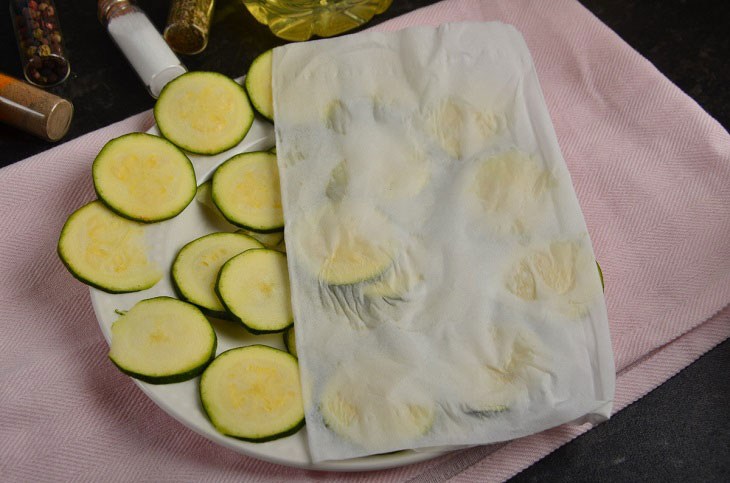 4. Line a baking sheet with foil, baking paper or a silicone mat. Lay out the zucchini circles at a small distance from each other.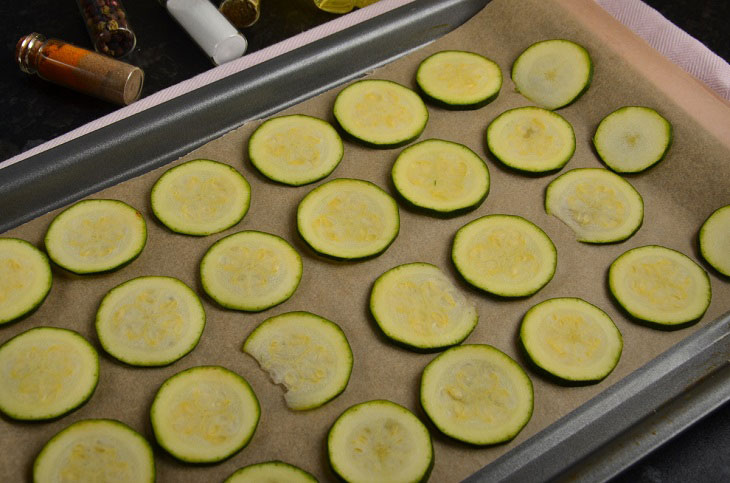 5. Using a silicone brush, grease all circles with vegetable oil. Suitable vegetable refined oil, for example, olive or sunflower.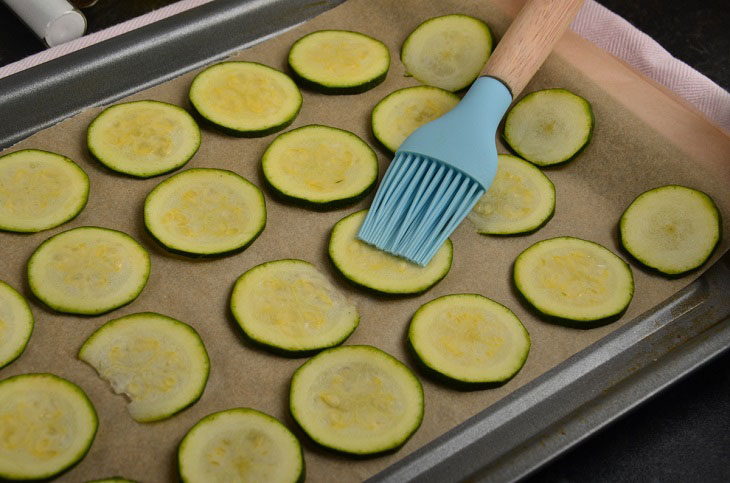 6. Sprinkle a few circles of zucchini with spices, some with dried herbs (thyme, basil, oregano). Salt all the circles. Put the baking sheet in the oven, preheated to 160 degrees. Follow the drying process, after 7-10 minutes some of the chips may already be ready.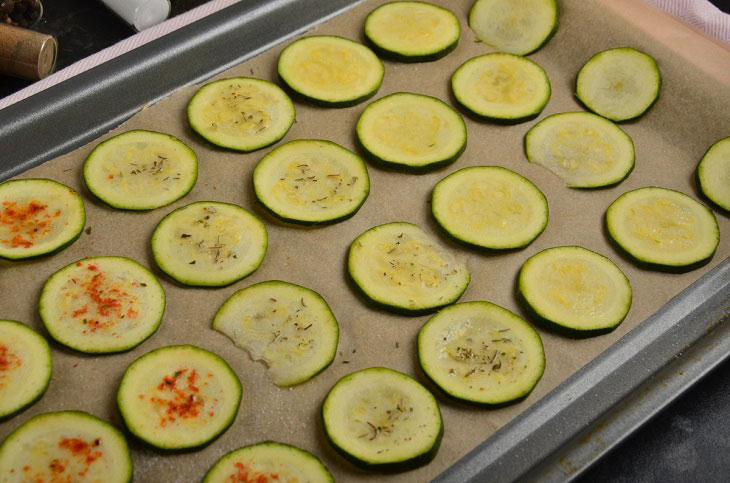 7. Grate the cheese on a fine grater.
8. Remove almost ready chips from the oven, sprinkle with cheese and return to the oven for another 3 minutes.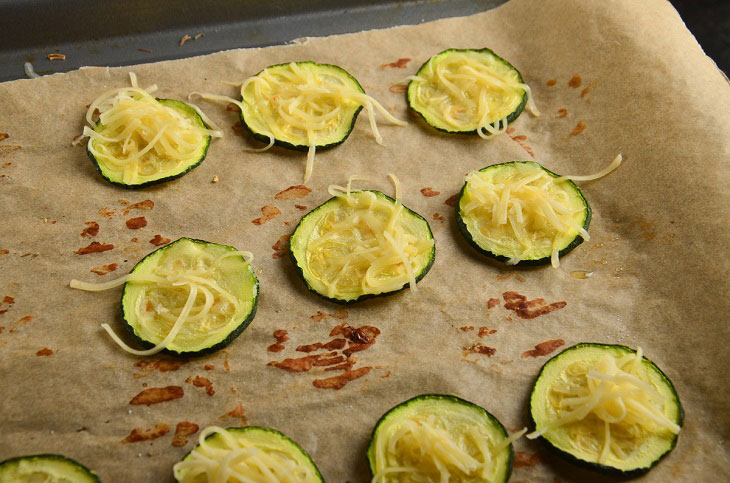 Let the chips cool before serving. Serve with various sauces – based on tomato, mustard, sour cream, mayonnaise, cheese.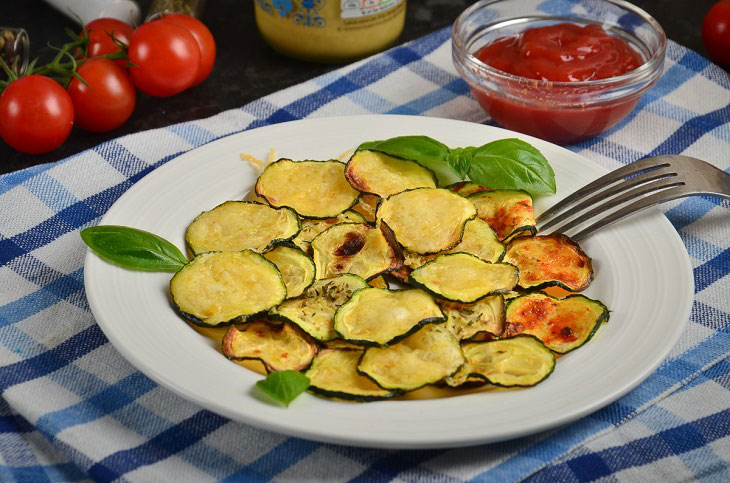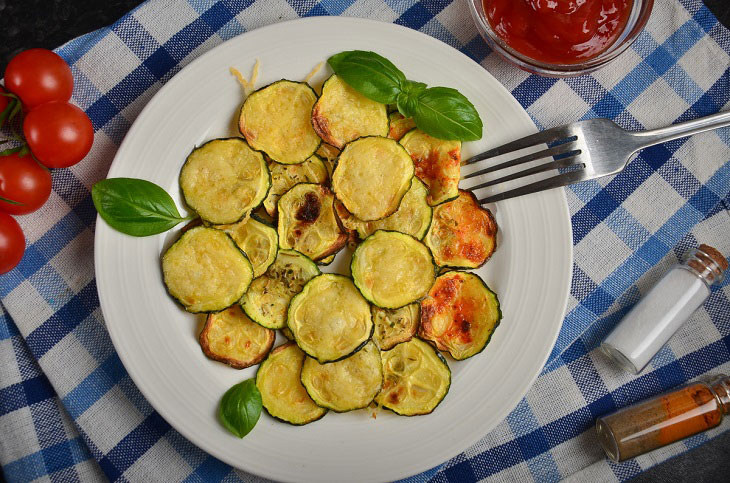 Enjoy your meal!