We offer today to cook a very tasty eggplant sauté for the winter without sterilization. A fragrant and very easy-to-cook vegetable preparation will perfectly complement your winter table not only as a snack, but also serve as an excellent side dish for meat, pasta or porridge.
To avoid tedious sterilization, it is advisable to cook a small portion of vegetables in one go in a deep saucepan. In this case, they all warm up evenly and reach the desired degree of readiness simultaneously throughout the entire volume. This type of salad is best prepared in the amount of two or three jars of 650 ml at a time. It turns out quickly, not burdensome and guaranteed in terms of the safety of finished canned food. If you do not want to use vinegar for such a vegetable salad, then sterilize the jars of vegetables for 15-20 minutes in boiling water.
Ingredients:
Eggplant – 600 g.
Sweet pepper – 200 g.
Onion – 120 g.
Carrots – 200 g.
Red tomatoes – 600 g.
Garlic – 1 medium head.
Greens – ½ bunch.
Bay leaf – 1-2 pcs.
Salt – 2 tsp
Sugar – 2 tsp
Refined vegetable oil – 100 ml.
Vinegar 9% – 40 ml.
A mixture of ground peppers – to taste.
Cooking time: 1 hour 20 minutes. Yield: 2 cans of 650 ml.
How to cook:
1. First, we wash all vegetables in clean water, clean and weigh.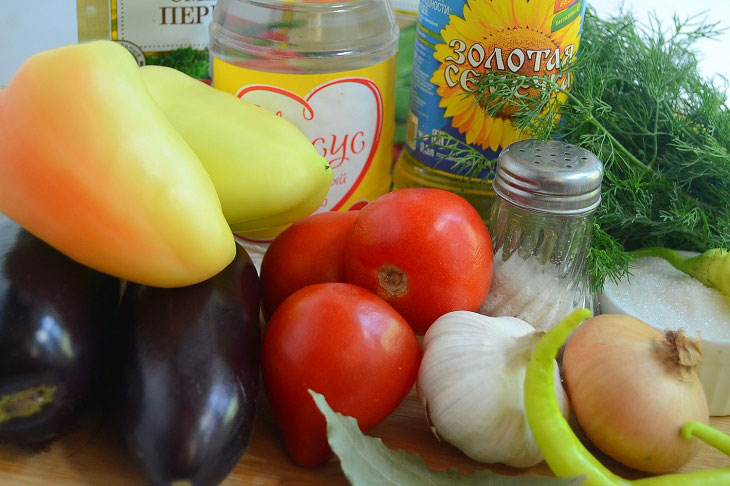 2. Cut the eggplant into medium-sized cubes.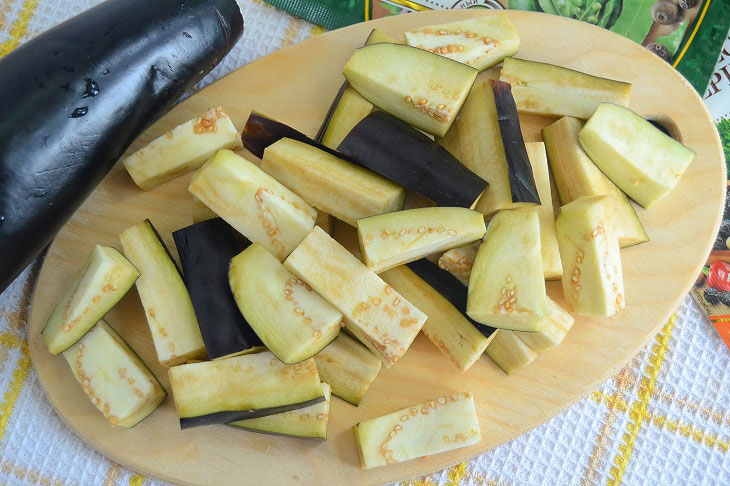 3. Carrots and onions are also cut into fairly large strips.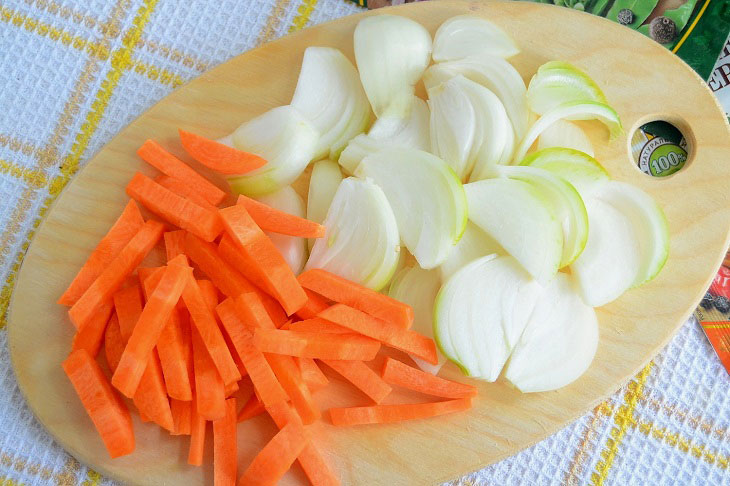 4. In a saucepan, heat a couple of tablespoons of oil and lightly fry half the eggplant over medium heat, stirring constantly so that the bars are only slightly browned. We do the same with the second portion of eggplant. To do this, you can use the second frying pan.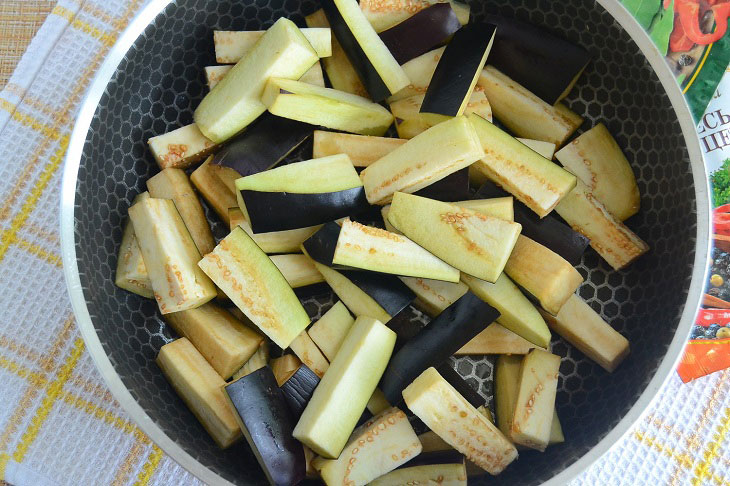 5. Lightly sauté onions and carrots in a small amount of oil (we take from the total volume according to the recipe) until soft, stirring with a wooden spoon.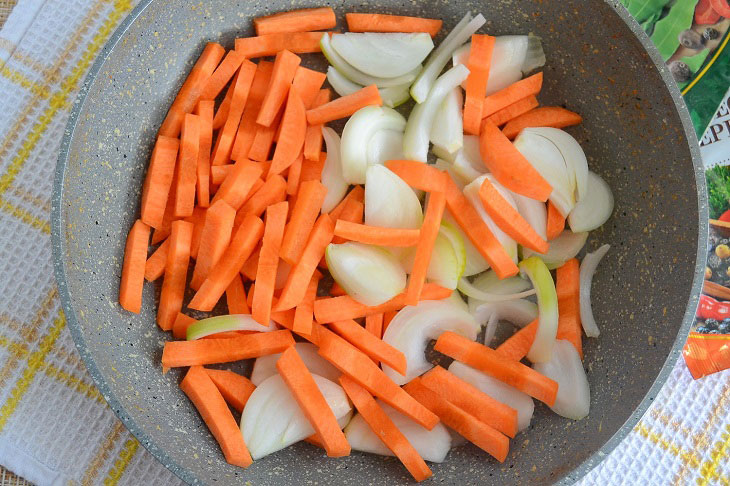 6. Sweet pepper cut into large strips.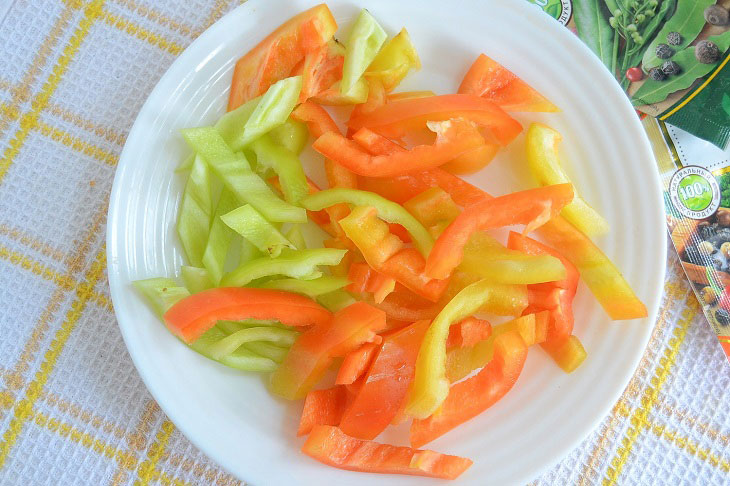 7. Cut ripe red tomatoes into slices, after removing the stem.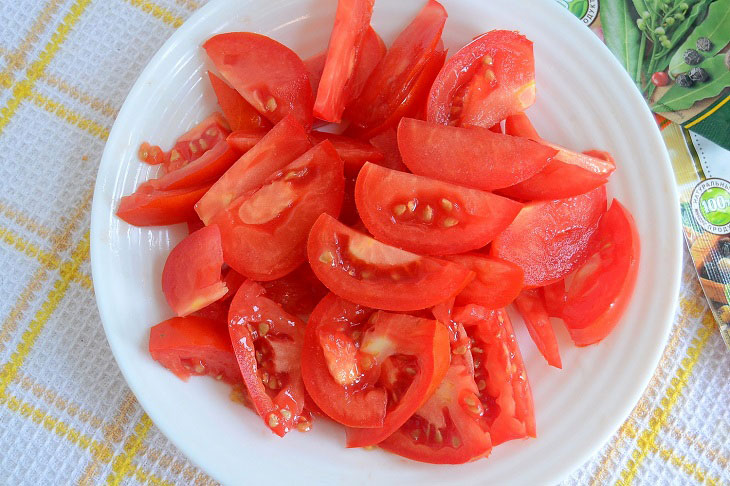 8. In a saucepan, combine all the vegetables, add salt and sugar. Cover with a lid and bring to a boil over medium heat. We remove the heat to the minimum and simmer eggplant sauté for the winter for 12-15 minutes.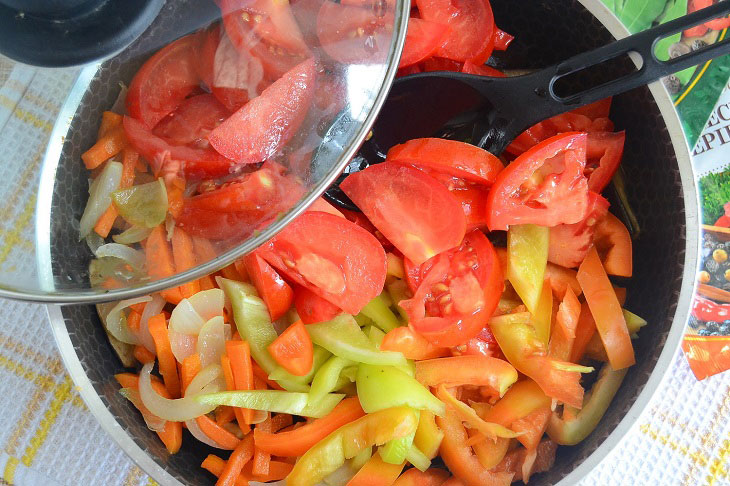 9. Pour the finely chopped garlic, herbs, pour in the vinegar and cook for another 5 minutes under the lid with a gentle boil.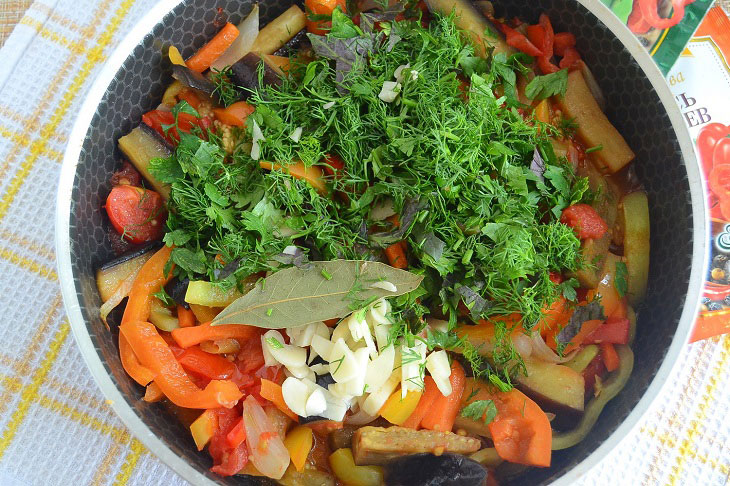 10. Carefully fill pre-sterilized jars with boiling sauté using a spoon or a small ladle.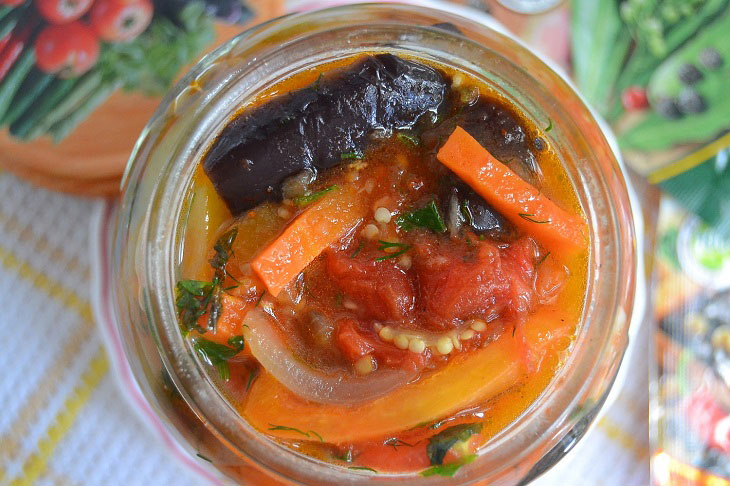 11. Filled jars are immediately corked with screw or tin lids, covered with a thick towel or blanket and left in this form until completely cooled.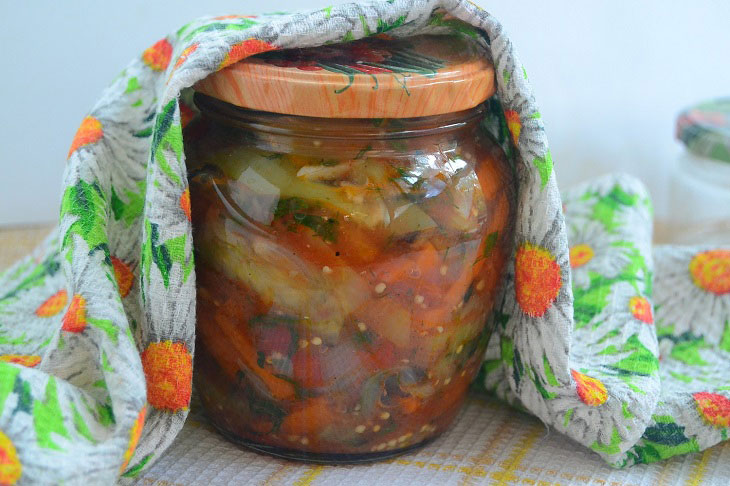 Saute eggplant for the winter without sterilization is ready. We remove the jars with conservation in a dark, cool place for storage until winter.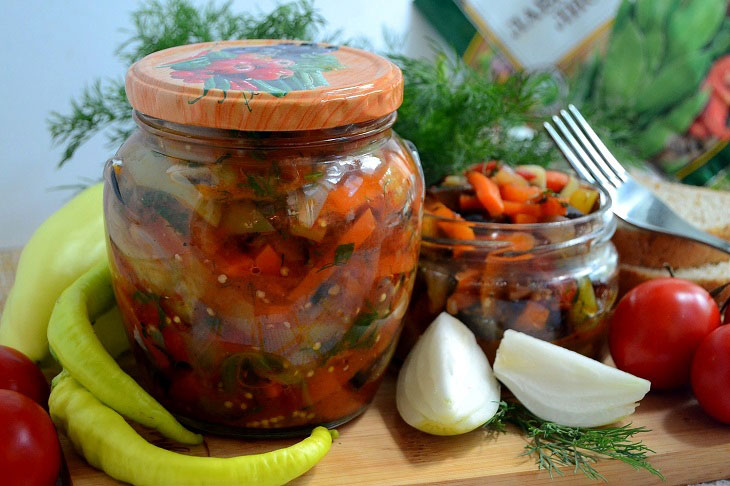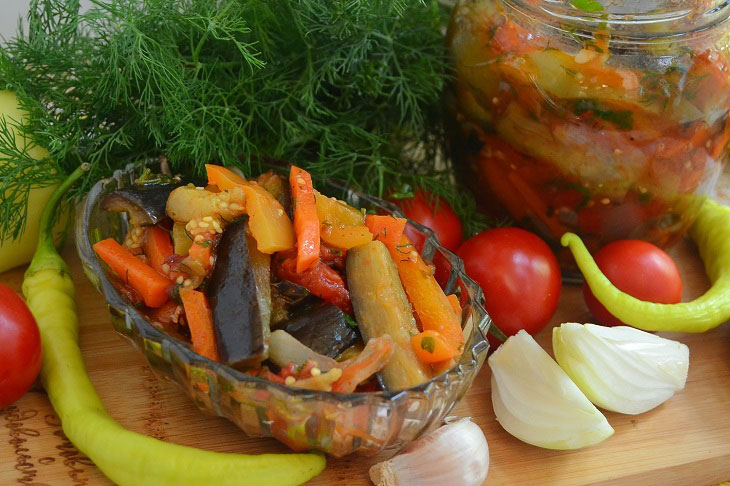 Enjoy your meal!